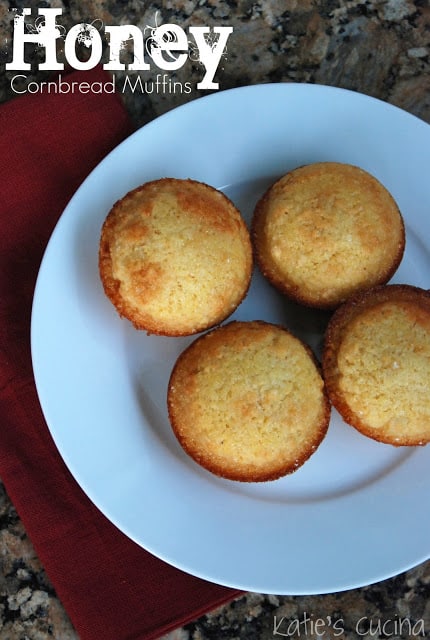 I love cornbread. Growing up this was not something we ever had in my house. It was a novelty item that I would periodically get to have if we were on vacation eating at a Cracker Barrel. My parents are from up north and cornbread was just something they did not grow up eating–thus they didn't pass on the cornbread loving genes to me! *I know I'm probably going to catch hell from my mom on this post just as I do almost any post I ever mention her in.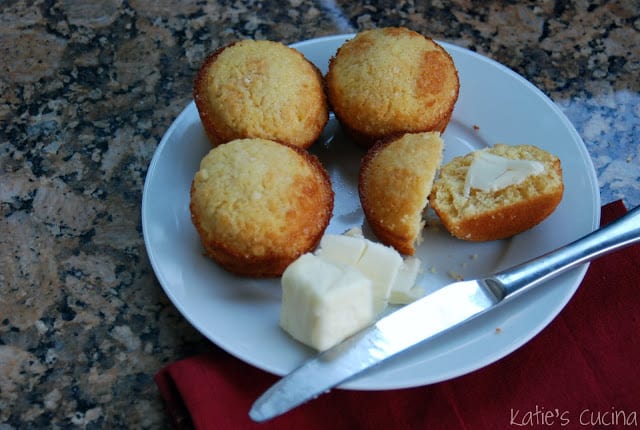 As I've grown older I've been on the hunt for the most amazing and perfect cornbread recipe out their. This my friends… is it. This is my new go-to recipe. I love sweet cornbread and this recipe satisfies all my cornbread needs!

Source: Food Network, The Neelys
Ingredients
1 cup yellow cornmeal
1 cup all-purpose flour
1 tablespoon baking powder
1/2 cup granulated sugar
1 teaspoon salt
1 cup whole milk
2 large eggs
1/2 stick butter melted
1/4 cup honey
Instructions
Preheat oven to 400 degrees F. Into a large bowl, mix the cornmeal, flour, baking powder, sugar, and salt. In another bowl, whisk together the whole milk, eggs, butter, and honey. Add the wet to the dry ingredients and stir until just mixed.

Place muffin paper liners in a 12-cup muffin tin. Evenly divide the cornbread mixture into the papers. Bake for 15 minutes, until golden.