Enjoy a hearty one pot beef stew that is cooked on the stove top in just a few short hours.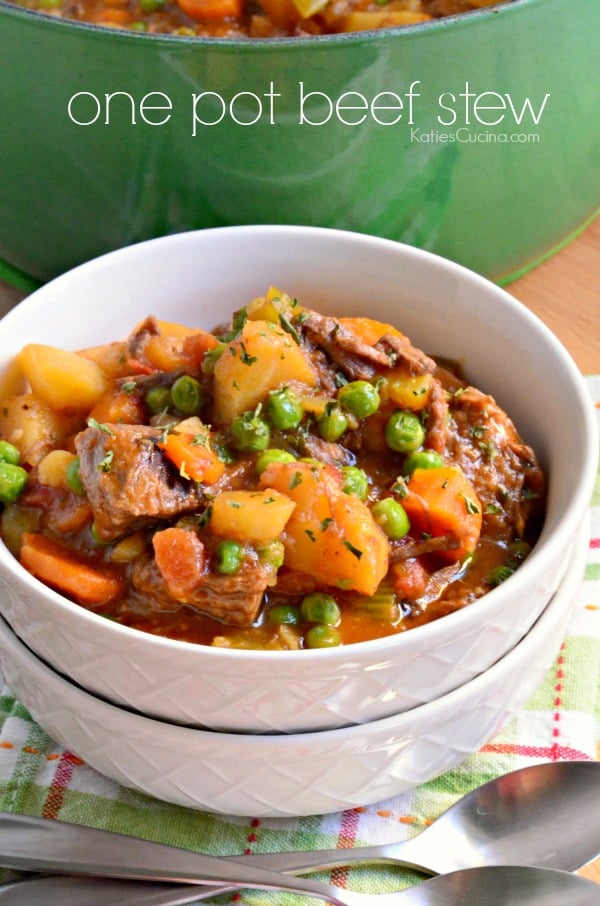 I'm sure your tired of turkey, so I have a flavorful beef dish to share with you that is perfect for a chilly winter day! Get ready for the most decadent and flavorful beef stew you've ever consumed. I know that's a pretty big statement to say, but it's oh-so true. After simmering on the stovetop for over 2 hours the flavors that are brought out are unreal. And even better it leaves your home smelling amazing!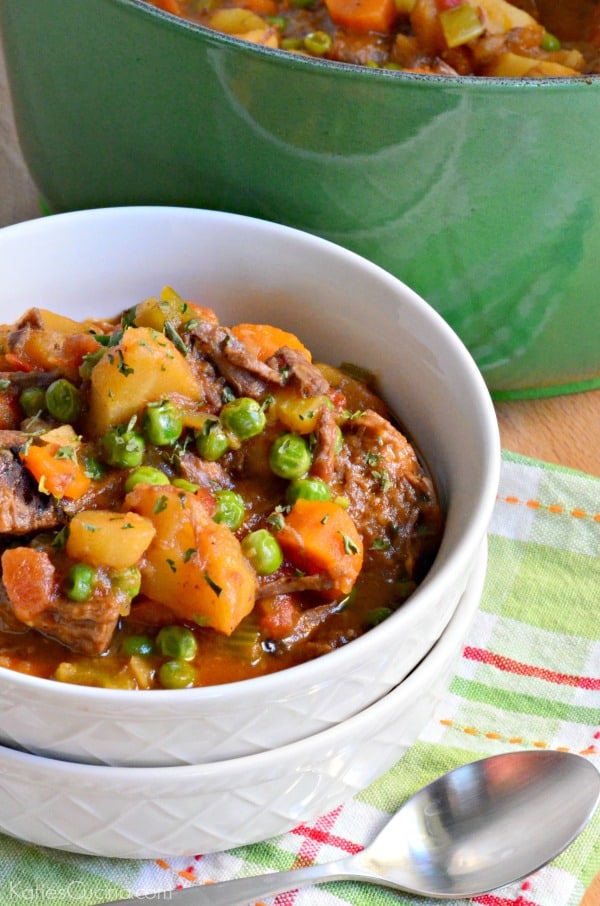 I've tried the slow cooker variety but I really love making beef stew on the stove top. The flavors really come to life and develop as they should when slow cooked. I also add potatoes and parsnips to my beef stew as well as tons of carrots, celery, and onions. And of course no stew is complete without green peas! We love green peas in our house. I also have frozen green peas on hand to add into recipes, and I'm so thankful that Ryder loves peas too (for now at least). Because he will be eating a lot of them throughout his lifetime since I'm always cooking with them. Fresh herbs always bring a meal to life, but if you don't have them on hand you can use dried herbs. And if you have leftovers you can freeze the leftovers in a freezer bag. Defrost it and add a half cup of water. I also like to add barley to my leftover stew especially if I don't have a lot leftover and I want to stretch it for enough for dinner. If you add barley feel free to add more water or beef broth since the barley will suck up a lot of liquid. I just eyeball it–I don't have exact measurements. Sorry!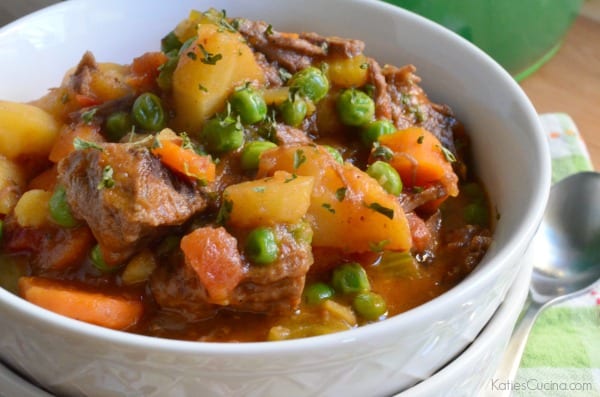 Hope your ready to belly up to a big bowl of my one pot beef stew!