Barbecue Style Green Beans
Love the barbecue restaurant style flavorful soft green beans? Try my recipe for barbecue style green beans–made in less than 30 minutes!
At a young age, I enjoyed vegetables. But my favorite vegetable growing up was green beans, and even better if we happened to be at a restaurant that served the barbecue style green beans. You know the green beans that are soft and full of bacon and onion flavor. They've been cooking for hours and fall apart in your mouth. To me, there is nothing better than those coveted green beans. I know–some might call me crazy. Especially being such a "foodie" but sometimes we have to go back to the basics!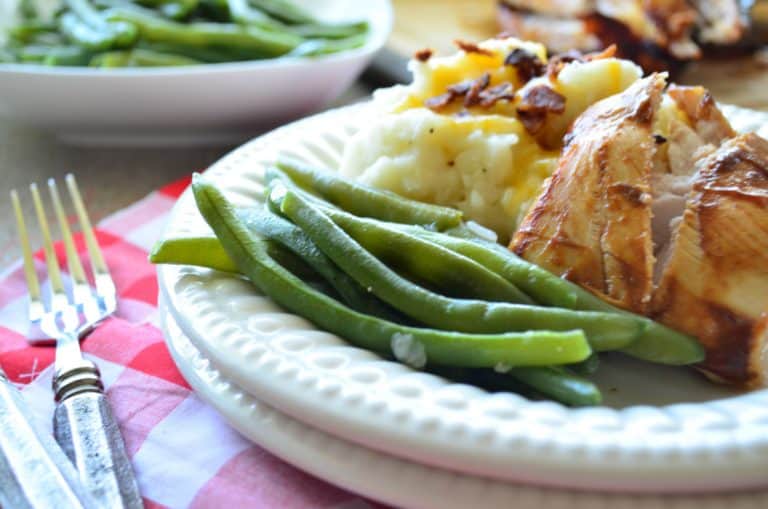 Last month, we ate out at a barbecue restaurant and of course I ordered the green beans as one of my sides. I always put vegetables on my toddlers plate and never expect him to eat them because he is a meat and potato boy. To my surprise, he devoured the green beans. Great taste-buds think alike. So in my attempt to get my son to eat more vegetables I've started to recipe test and recreate the Barbecue Style Green Beans you get at the barbecue restaurants.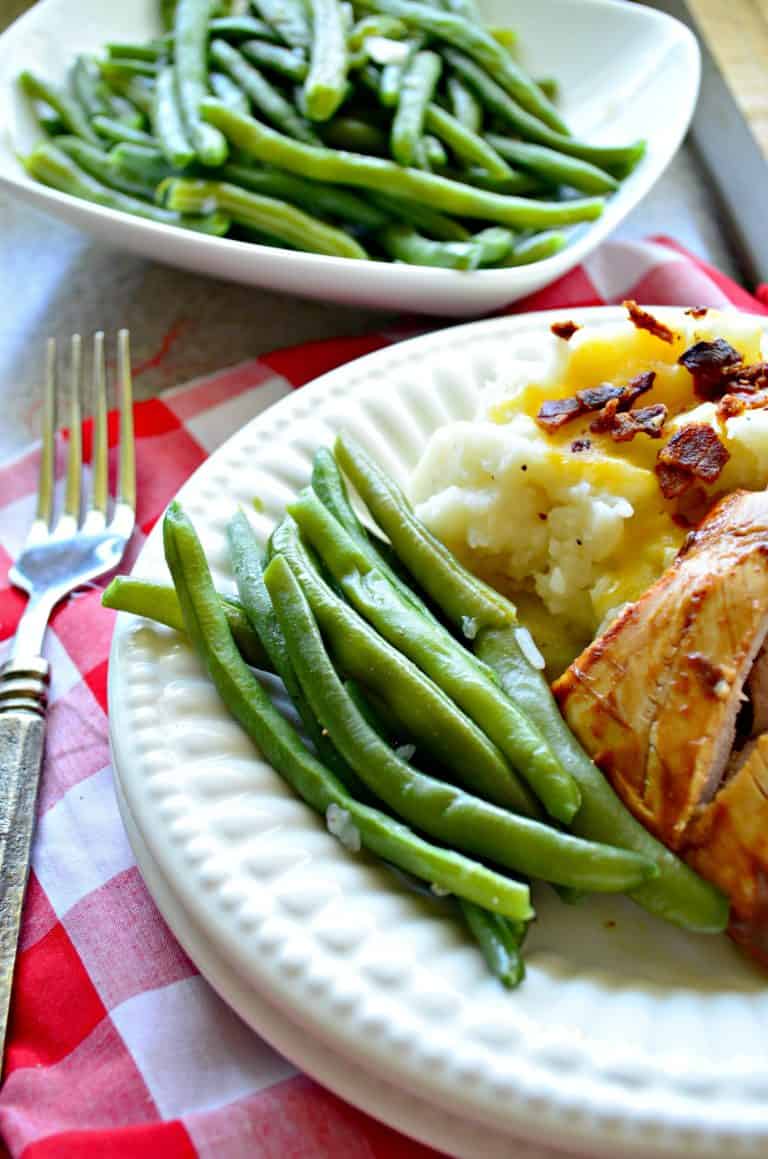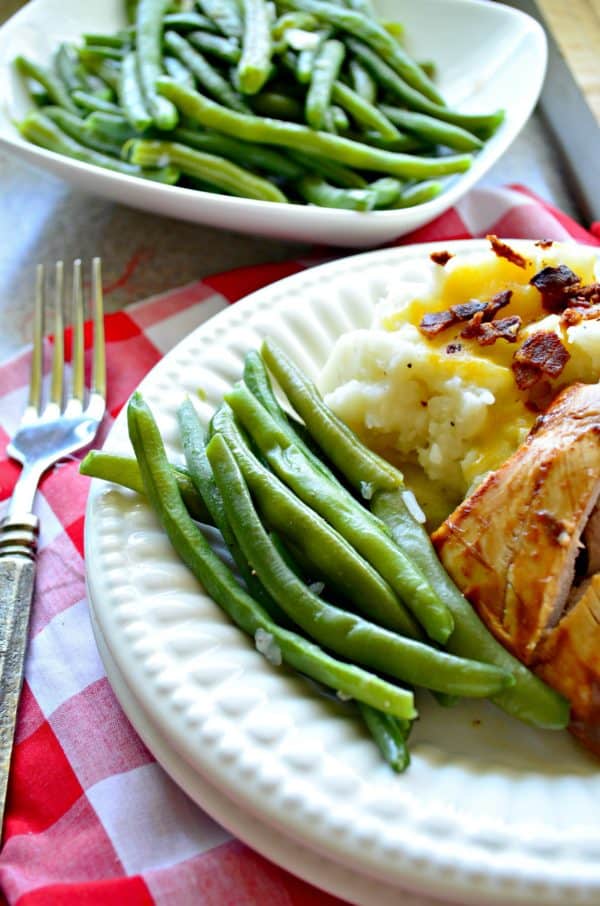 Just as I suspected, he devoured these green beans making me one happy mama. So whenever we are eating barbecue and I have the hankering for those soft flavorful green beans, I find myself making these Barbecue Style Green Beans. If you have ham on hand you can add that to the green beans or a slice of fresh bacon. However, most of the time I don't have that on hand. I do; however, always have my trust jar of bacon fat in the refrigerator. So that's how I'm able to get the barbecue restaurant style flavors into these green beans! And let's face it–I have no time to chop onions, so that's why I used the dried onion flakes. They work just as well and I'll be honest that's what you typically find in the restaurant version too!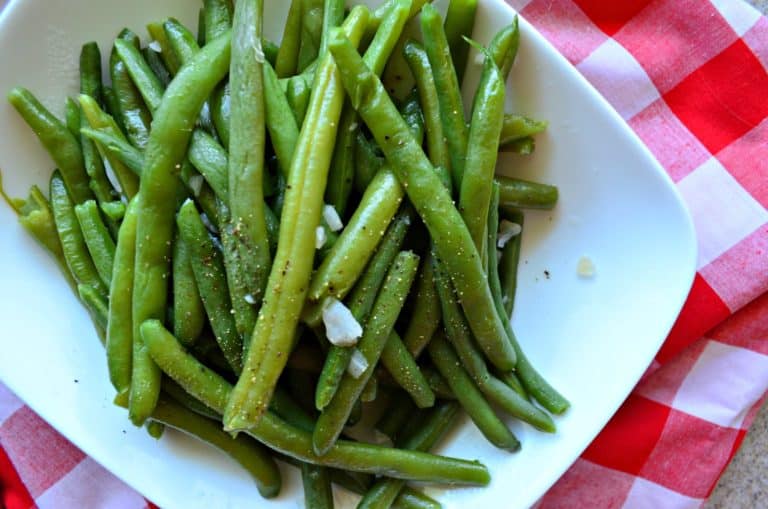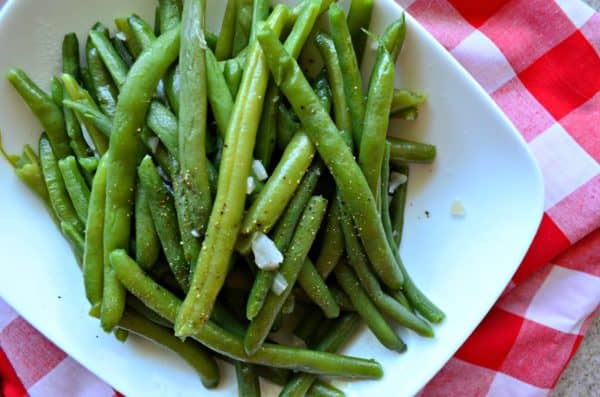 Serve these barbecue style green beans with loaded mashed potatoes and Grilled Barbecue Turkey Breast.

Barbecue Style Green Beans
Yield: 4
Prep Time: 5 minutes
Cook Time: 25 minutes
Total Time: 30 minutes
Ingredients:
1 lb. fresh green beans, trimmed
3 cups water
1 tablespoon salt
1 tablespoon dried minced onion
1 tablespoon bacon fat
Directions:
Trim and rinse green beans.
Place green beans in a pot and fill with 3 cups of water.
Add the salt, dried minced onions, and bacon fat to the pot. Place a lid on the pot and bring to a boil. Then, reduce to a simmer and cook for 20 minutes until soft. Divide evenly among plates and enjoy immediately.
Warning
: Use of undefined constant rand - assumed 'rand' (this will throw an Error in a future version of PHP) in
/home/kjasiewicz21/webapps/katiescucina/wp-content/themes/katiescucina/single.php
on line
74
Leave a Comment