Belly-up to a comforting bowl of creamy mouth-watering Instant Pot Macaroni and Cheese that is made in under 10 minutes. Perfect weeknight meal.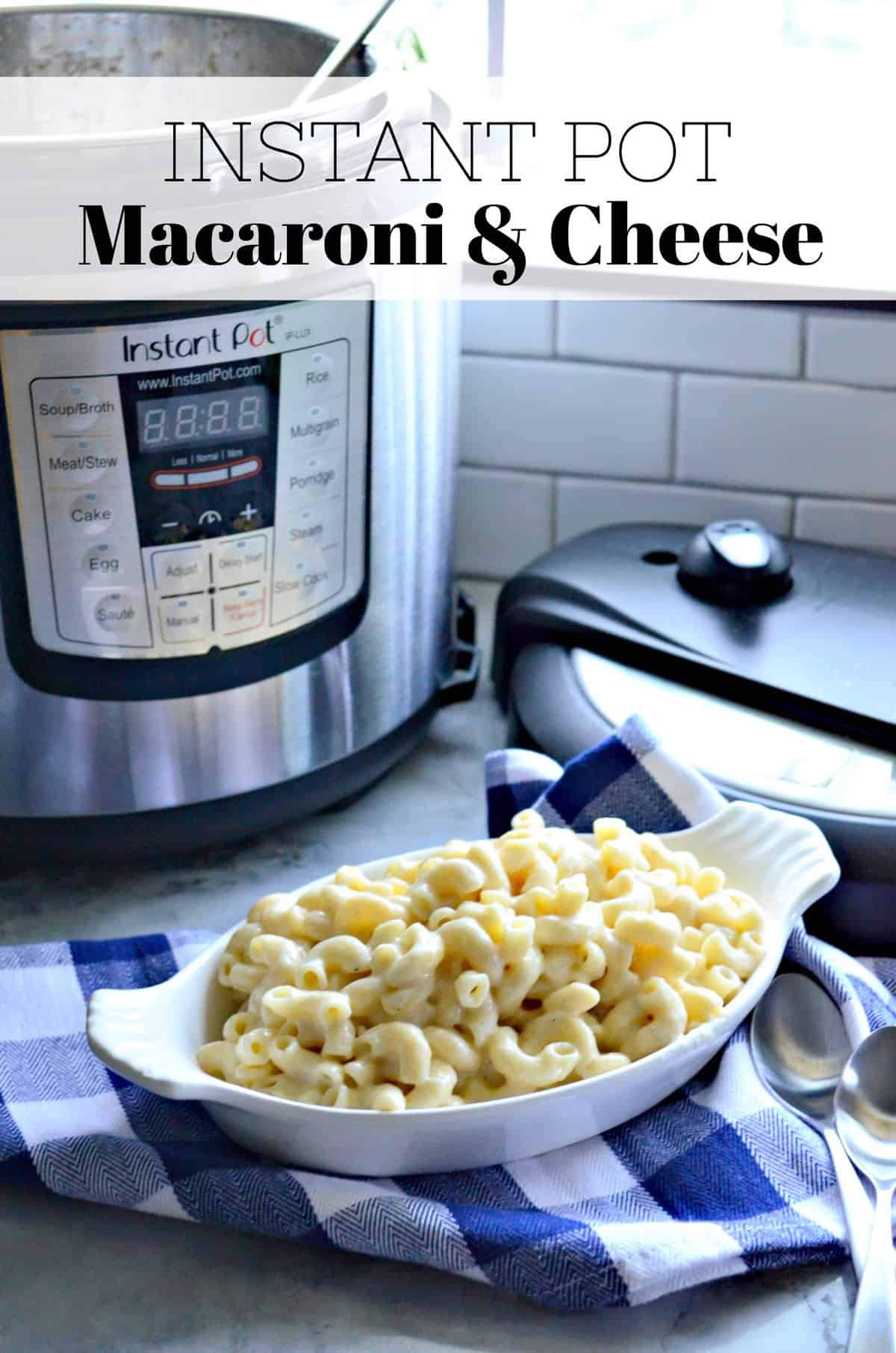 Once again, I've been testing and trying different ways to cook macaroni and cheese in the Instant pot and I've finally found the correct heat setting as well as the perfect combo of cheese and cream. I tested this Instant Pot Macaroni and Cheese recipe so many times in one month that my family was only willing to have a few bites toward the end of my testing. I was handing out containers full of macaroni and cheese to neighbors—none complained one bit!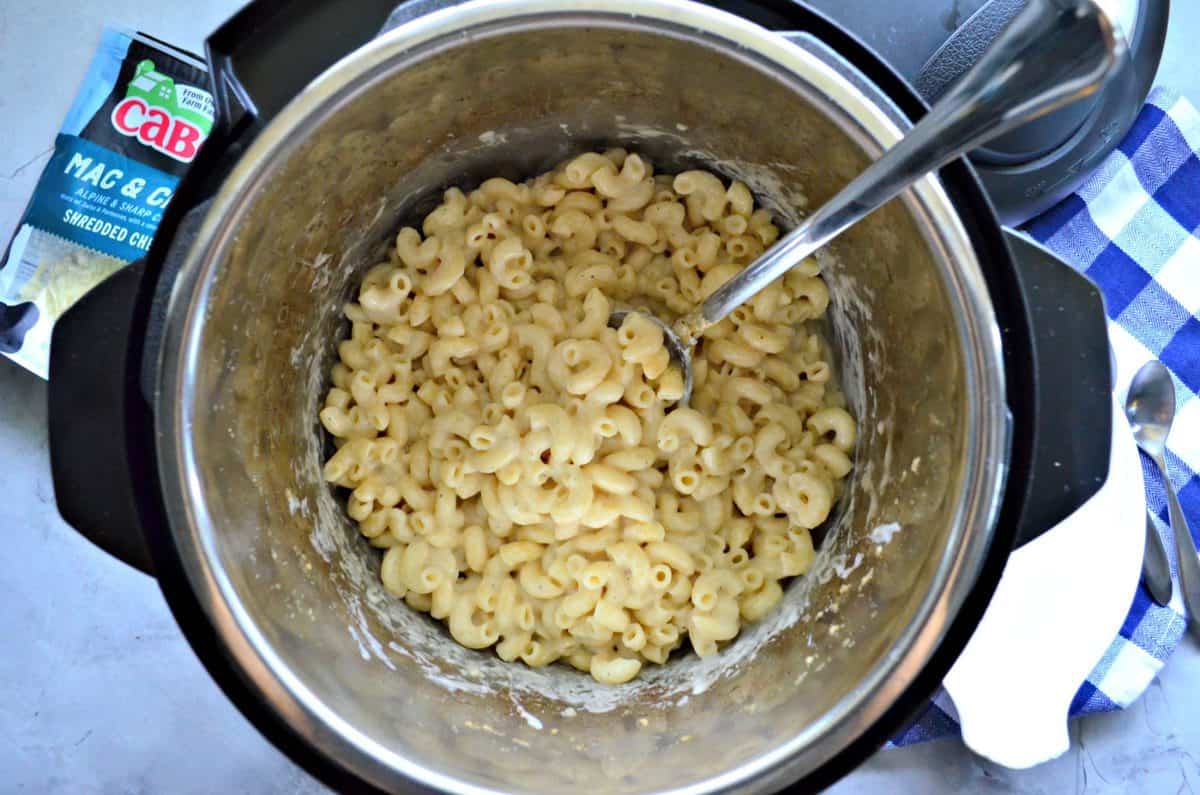 How do you make Instant Pot Macaroni and Cheese?
People think I'm crazy when I tell them you can actually cook macaroni and cheese in the instant pot. You place an entire box of elbow macaroni in the Instant Pot plus the variety of spice combo I've created as well as water. Turn the lid to the locking position and make sure the steam valve is closed. Then set the Instant Pot to "manual" mode for 4 minutes. That's it! Easy as that!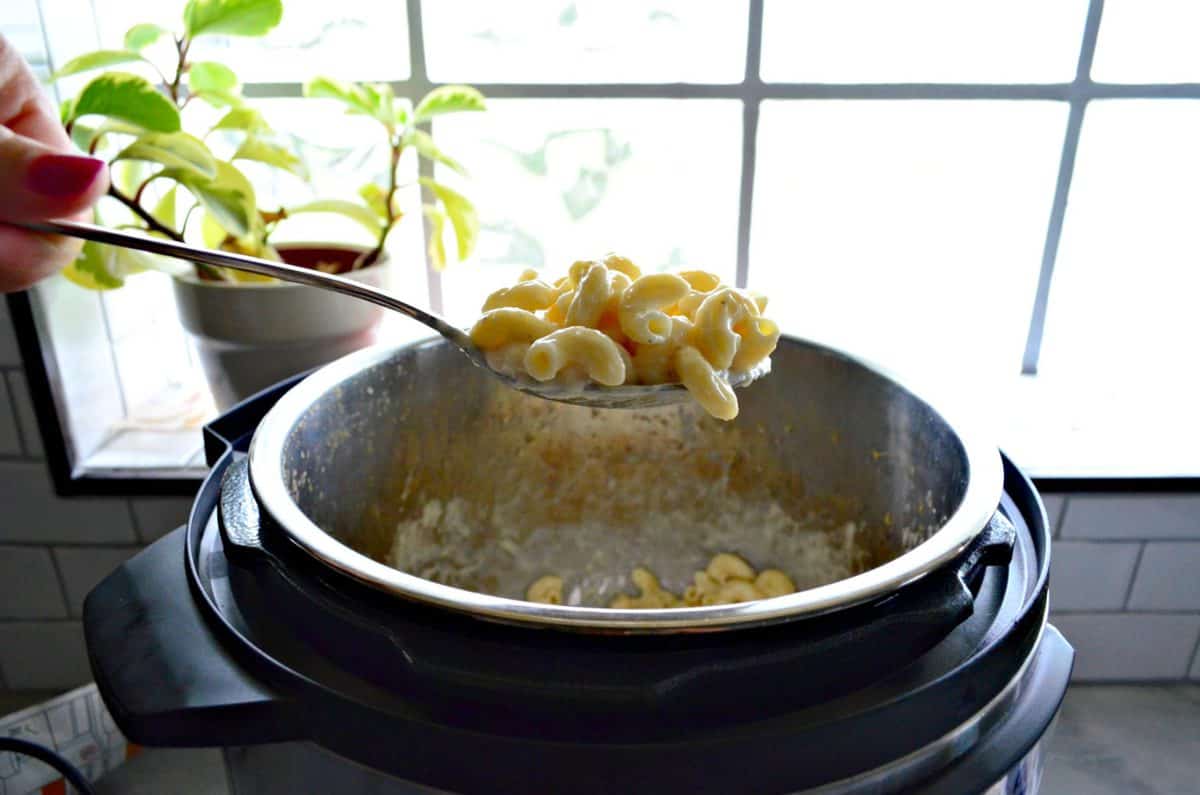 It will take about ⅘ minutes to come to pressure. Once the Instant Pot beeps, carefully release the pressure. You will have a tiny bit of water in the Instant Pot and that is okay. Stir the noodles and then stir in the heavy cream and half the cheddar cheese. Stir until melted, and then repeat again until all the cheese has been stirred in and melted. Taste the macaroni and cheese and add additional salt and pepper if needed. Then ladle into bowls and enjoy.
You can also keep the macaroni and cheese on the "warm" mode and wait to serve it for up to an hour. However, if you do this you might need to add additional cream. This recipe is perfect for entertaining with. I can't wait to create a mac and cheese bar for friends and family this holiday season. Think about all the fun toppings you can pair with this mad and cheese. My son's favorite is crispy bacon—yes, that's how my 4 year old request his mac and cheese!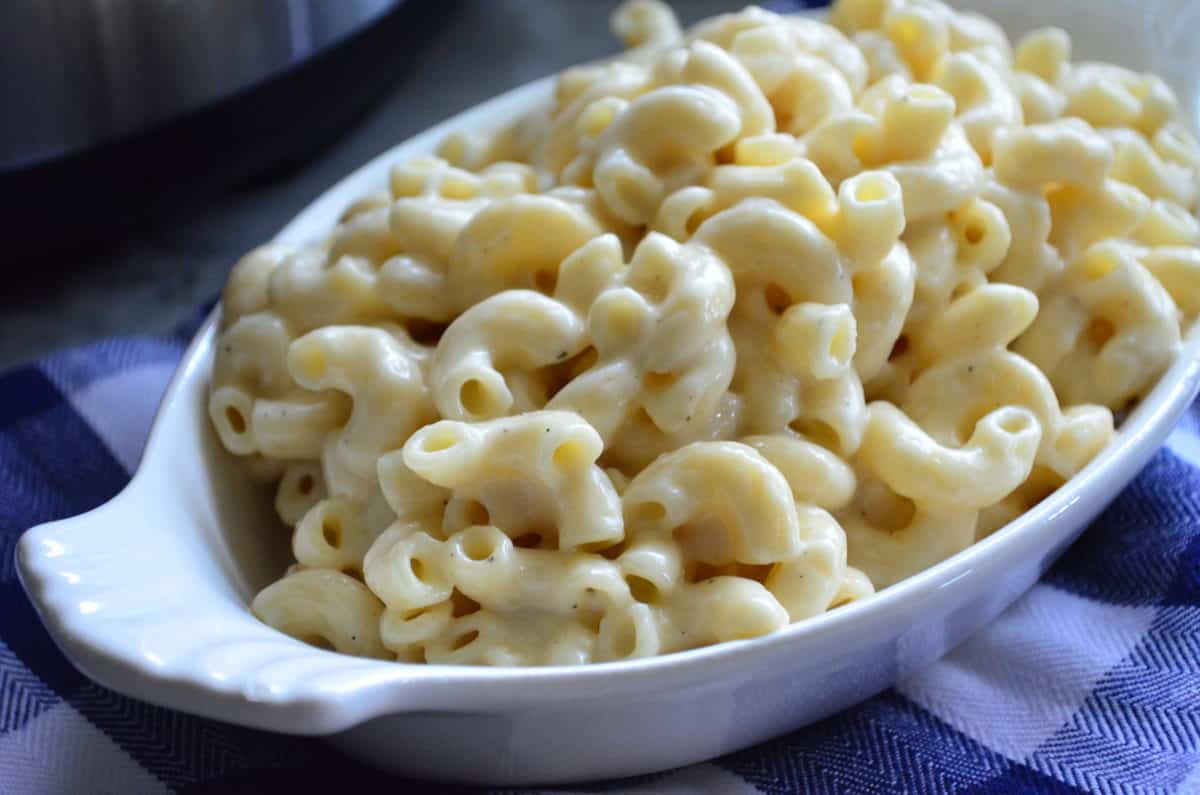 Heavy Cream verse Evaporated Milk
During my recipe testing I tried various methods of liquid. From whole milk, heavy cream, and evaporated milk. At the end of the day my family and I preferred the heavy cream. It yielded the creamiest macaroni and cheese. Some will argue that if you don't use evaporated milk the cheese will clump and coagulate. Yes—that will happen to an extent using the heavy cream; however, we preferred the creaminess. We found with the evaporated milk it left a little bit of a tangy after taste that we didn't prefer.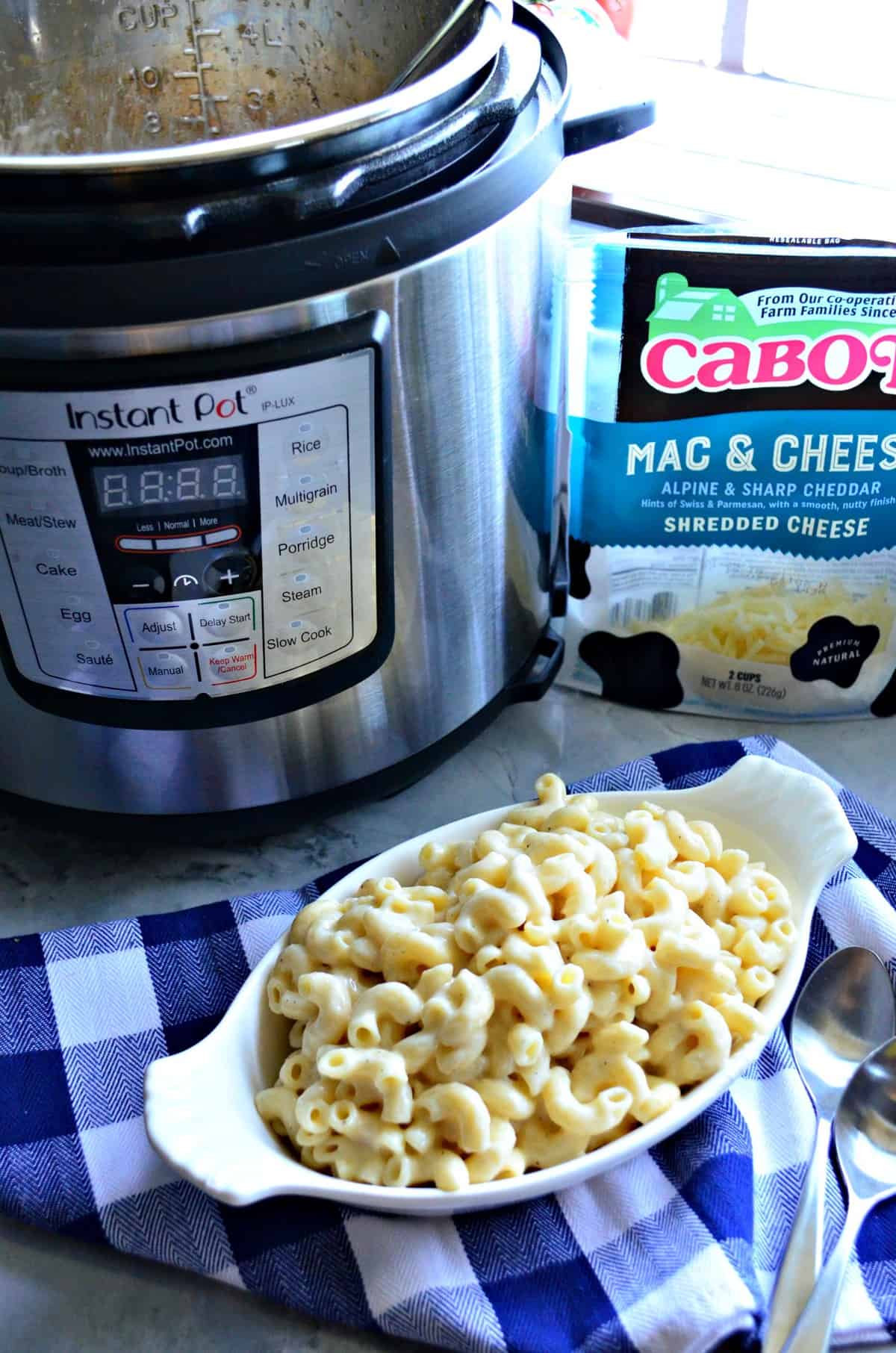 What type of cheese do you use in Macaroni and Cheese?
When it comes to macaroni and cheese the cheese is the second most important component to the recipe. I tested a variety of cheeses from sharp cheddar, mild cheddar, mozzarella cheese, Fontina, smoked Gouda, Gruyere, Parmesan and the list goes on. At the end of the day I really liked the combo of sharp cheddar paired with a mild mozzarella. I also prefer Cabot cheese of all the cheddar's. It's the smoothest and melts the best. I've grated my own cheddar from a block as well as used the pre-shredded. I didn't notice a difference, but every time I tested I used Cabot. So you might yield different results if you use another brand.
So if you're looking to simplify lunch or dinner or maybe looking to entertain and make a mac and cheese bar of your own. I hope you'll give my Instant Pot Macaroni and Cheese recipe a try.