Make my easy recipe for Creamy Stovetop Macaroni and Cheese. It only takes 30 minutes and tastes better than any boxed recipe you've ever had.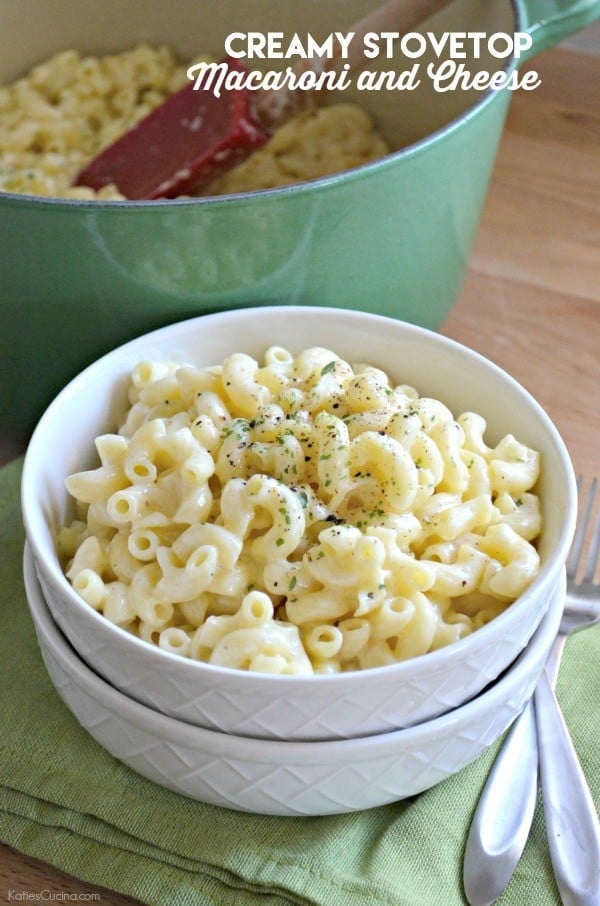 I love Macaroni and Cheese! Who doesn't? But growing up, I actually didn't like it. I think I was the only kid on the planet to not like macaroni and cheese. I was the world's pickiest eater. I didn't eat all the normal "kid food" I only wanted… get this… vegetables! We would go out to restaurants and I wanted nothing to do with the kids menu I only wanted to eat sides of vegetables. I'm pretty sure my parents spent more on the sides of vegetables than the cost of a kids meal. I appreciate them for encouraging me to love vegetables and not chastising me when I refused to eat meat (for many many many years).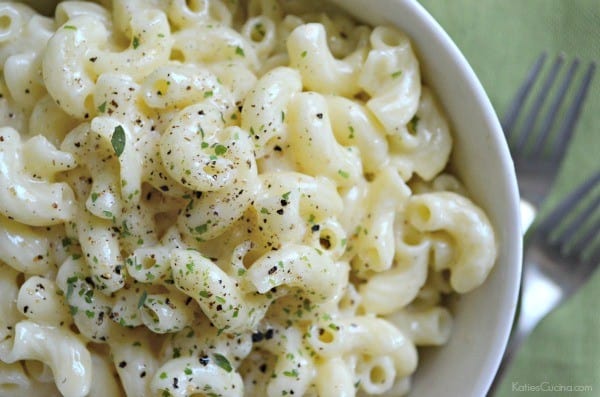 Let's fast forward to my adult life. Like I mentioned above, I love macaroni and cheese. I like a creamy macaroni and cheese one that isn't full of a wide variety of cheese. Just as I love macaroni and cheese I love cruising. We typically cruise on Carnival Cruise Lines and throughout the years I've discovered that they have the most decadent macaroni and cheese on this planet. It's so good and typically only served in a tiny little ramekin as a side. I almost always order a bowl of it to go along with dinner at least 1-2 times during our cruise. I have too… it's so good.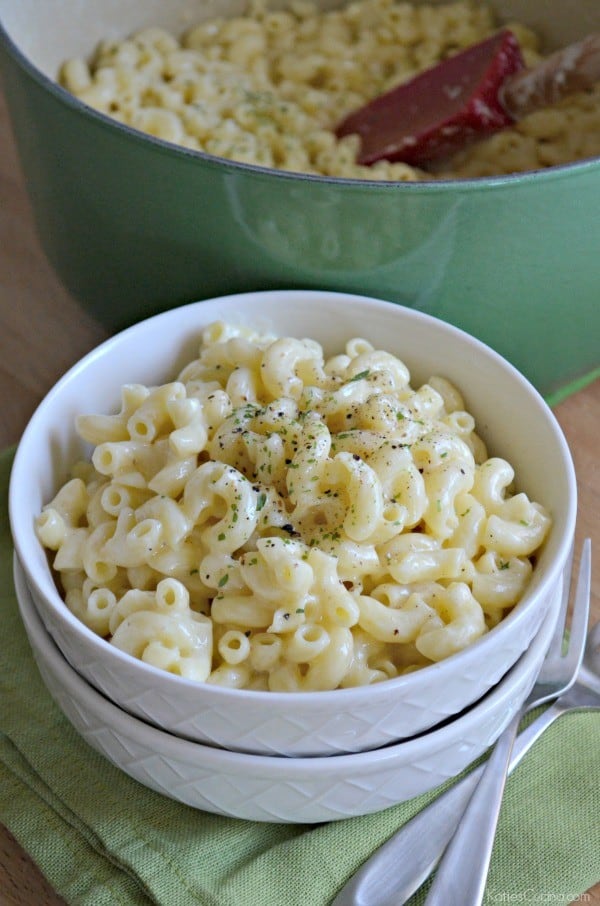 Since we won't be cruising on Carnival any time soon I felt the need to try to recreate the same cream-based macaroni and cheese. This is like no other macaroni and cheese you've tasted. I used a block of Cabot Farmhouse Reserve White Cheddar and hand shredded it. It might take a little extra time but oh-so worth it. I love using Cabot for macaroni and cheese it's creamy and smooth and makes for the best cheese sauce when melted! I love to garnish my macaroni and cheese with a little fresh cracked pepper and parsley. If for some reason you actually have leftovers (this makes a lot) when you go to reheat it just add a little more heavy cream to the pot when your reheating. It won't be clumpy and you'll be able to get it silky smooth again in no time.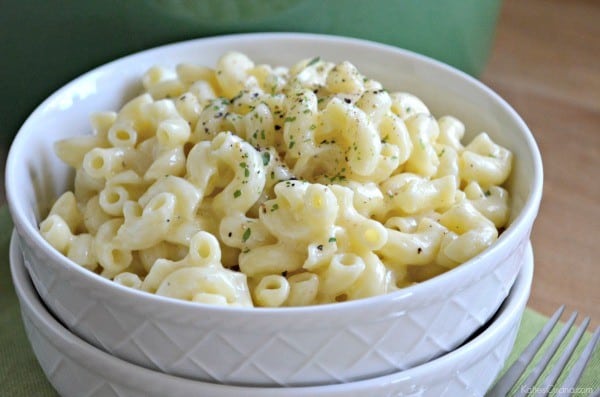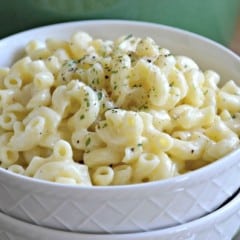 Creamy Stovetop Macaroni and Cheese
Make my easy recipe for Creamy Stovetop Macaroni and Cheese. It only takes 30 minutes and tastes better than any boxed recipe you've ever had.
Print
Pin
Rate
Instructions
Cook elbow macaroni according to package (about 9-10 minutes). Drain and set to the side in a colander.

In the same pot the pasta was cooked in, melt the butter on high heat. Then reduce to medium heat and add in the heavy cream, salt, and pepper. Whisk together and let simmer (do not allow it to boil).

Remove the pot from the heat and stir in the cheese. Add in the elbow macaroni just before all the cheese is melted. Mix until all of the elbow macaroni has been covered with the creamy cheese sauce. Let sit 1-2 minutes, then mix and again and serve.
Notes
I love to dirty just one pot! If you are in a rush and don't mind dishes, you can always make the sauce separately while the noodles boil.
Nutrition
Calories:
553
kcal
|
Carbohydrates:
45
g
|
Protein:
16
g
|
Fat:
35
g
|
Saturated Fat:
21
g
|
Polyunsaturated Fat:
2
g
|
Monounsaturated Fat:
8
g
|
Trans Fat:
0.1
g
|
Cholesterol:
103
mg
|
Sodium:
351
mg
|
Potassium:
206
mg
|
Fiber:
2
g
|
Sugar:
3
g
|
Vitamin A:
1246
IU
|
Vitamin C:
0.4
mg
|
Calcium:
253
mg
|
Iron:
1
mg