Slow Cooker BBQ Pulled Chicken Sandwiches
Let your slow cooker entertain for you this summer. Enjoy the most delicious Slow Cooker BBQ Pulled Chicken Sandwiches using just 5 ingredients.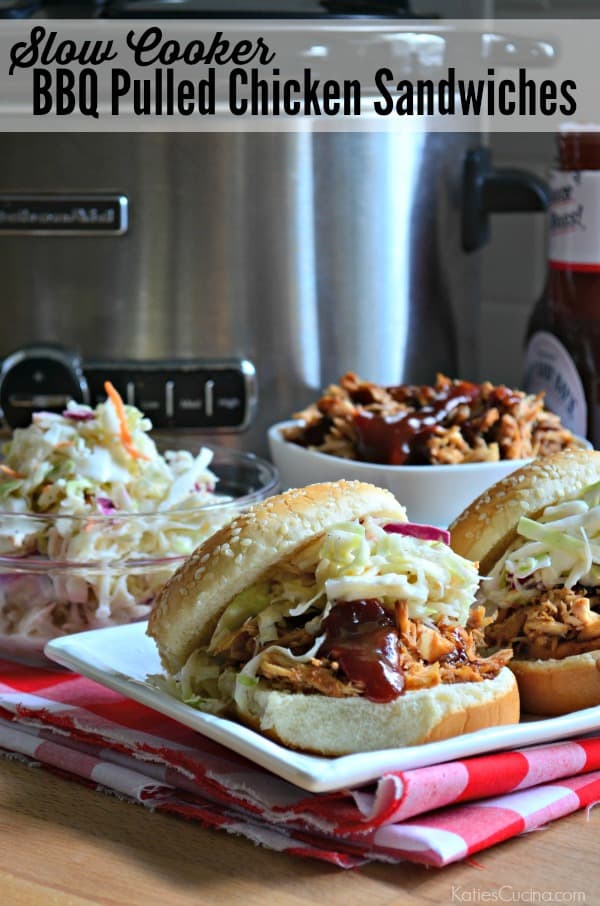 We are officially in the dog days of summer here in Florida. No doubt about it… just walking out the house to my car is uncomfortable. When the weather finally gets hot the very last thing I will do is turn on my oven. It's difficult enough to cool a home in Florida during the dog days of summer. I typically opt for either the grill or my slow cooker. I was craving barbecue pulled chicken sandwiches and decided to give it a try in my slow cooker. By mixing chicken broth and a little bit of the barbecue sauce it gave the chicken just enough juice to cook for a few hours. Then once the chicken was done I placed the chicken in a large bowl and began pulling the chicken using 2 forks. After all the chicken was pulled I poured on the remaining barbecue sauce.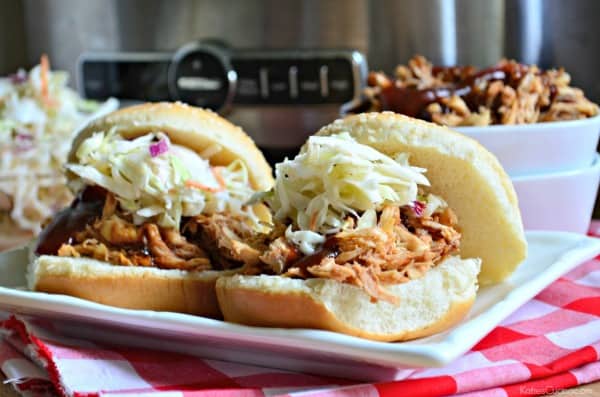 Then I toasted the buns placed a healthy serving a pulled chicken on the buns and topped with crunchy coleslaw. I love making my own mandarin orange coleslaw; however, any coleslaw would work for the recipe. I can easily eat 2-3 of these sandwiches in one sitting. And the best part is that this recipe can make 12 servings out of four chicken breast!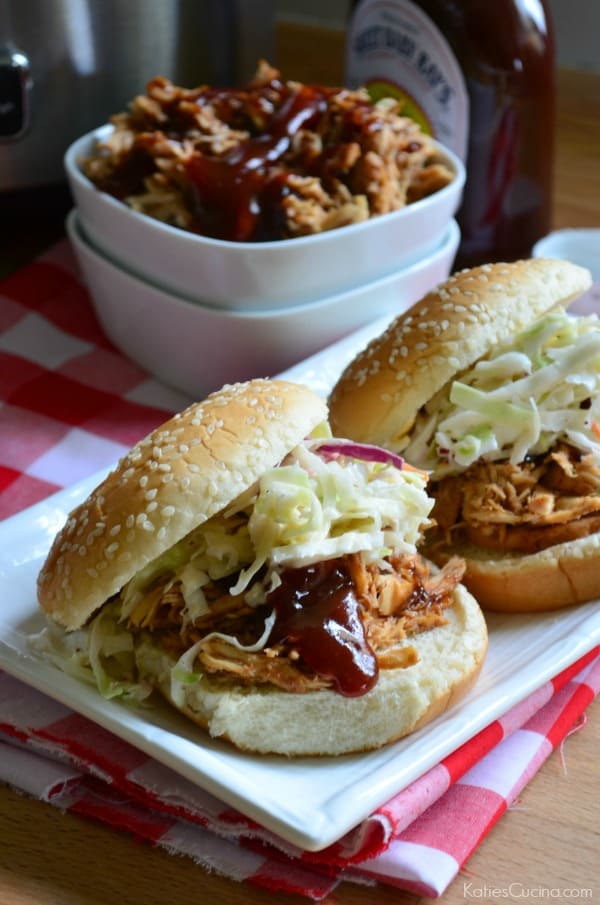 Don't worry if you don't plan on entertaining with this recipe but still want it for dinner you can freeze the leftovers or make a few more meals out of it like stuffed sweet potatoes and BBQ chicken pizza! Trust me you will not have any problem eating all of this shredded barbecue chicken. And of course you can always reduce the amount of chicken breast. I wouldn't suggest reducing the liquid portion just maybe the finally barbecue sauce. Of course if you like it saucy add as much barbecue sauce as your heart desires. That's what is great about this recipe… you can add as little or as much barbecue (and your favorite barbecue sauce) of your choice!
Warning
: Use of undefined constant rand - assumed 'rand' (this will throw an Error in a future version of PHP) in
/home/kjasiewicz21/webapps/katiescucina/wp-content/themes/katiescucina/single.php
on line
74
Leave a Comment