This recipe is brought to you by Cost Plus World Market. As always all opinions are my own.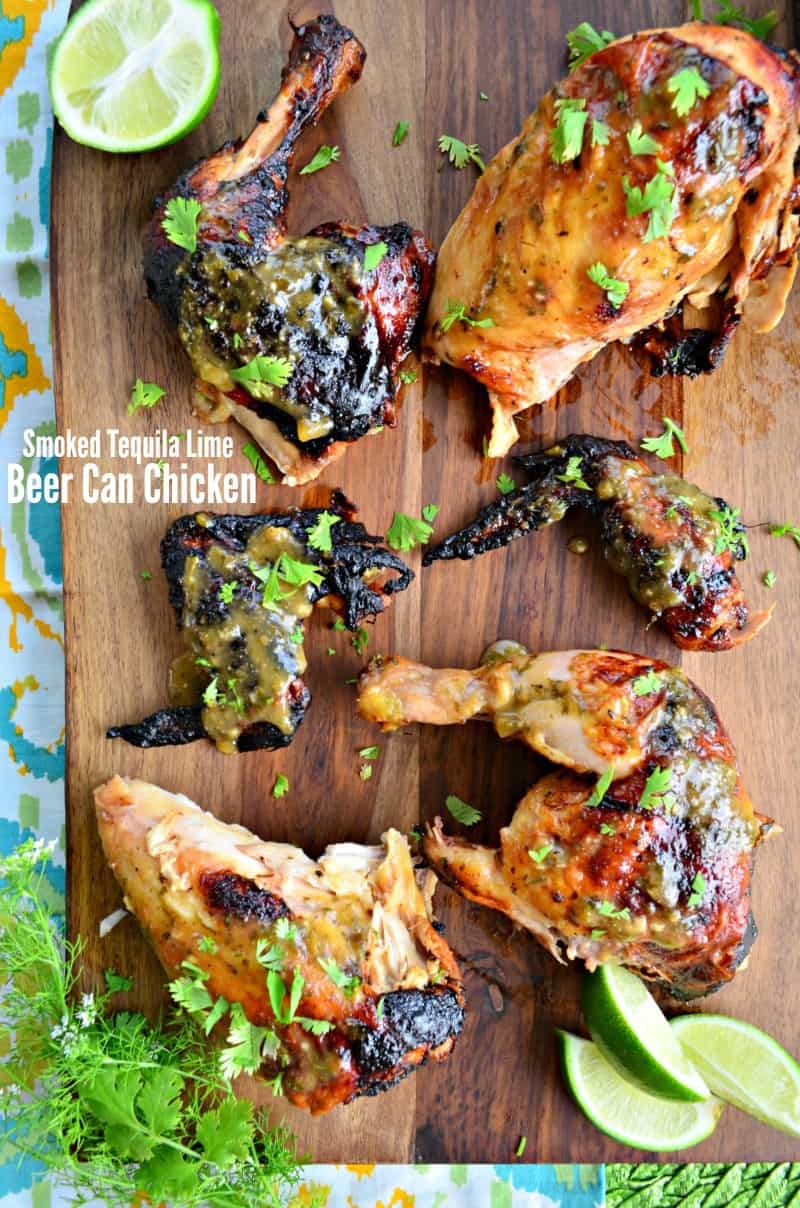 I told you we like to grill a lot in the summer and it's my goal to share a lot of grilling recipes with you this summer. I use to be terrified to grill and then I just started doing it more. And little by little my confidence grew into the grilling depart. I never call on my husband any more to "do the grilling". It's all me. It's my grill. One of the first recipes I learned on the grill was beer can chicken. You use a beer can rack and place a can of beer in the chickens cavity. The liquid from the beer keeps the chicken super moist. It's one of my favorite methods for cooking a whole chicken. It's a fool proof way of making sure you have moist chicken.
You'll only need 5 ingredients to make this Smoked Tequila Lime Beer Can Chicken. It's that easy. What completes this chicken is the S&F Tequila Lime sauce and the mesquite smoke in a cup. No need to put tons of wood chips in your grill. They sell this awesome product called smoke in a cup. It lasts for almost an hour giving your chicken just the perfect amount of smokiness. I'm kind of in love with this smoke in a cup and find myself "smoking" all the food I grill now!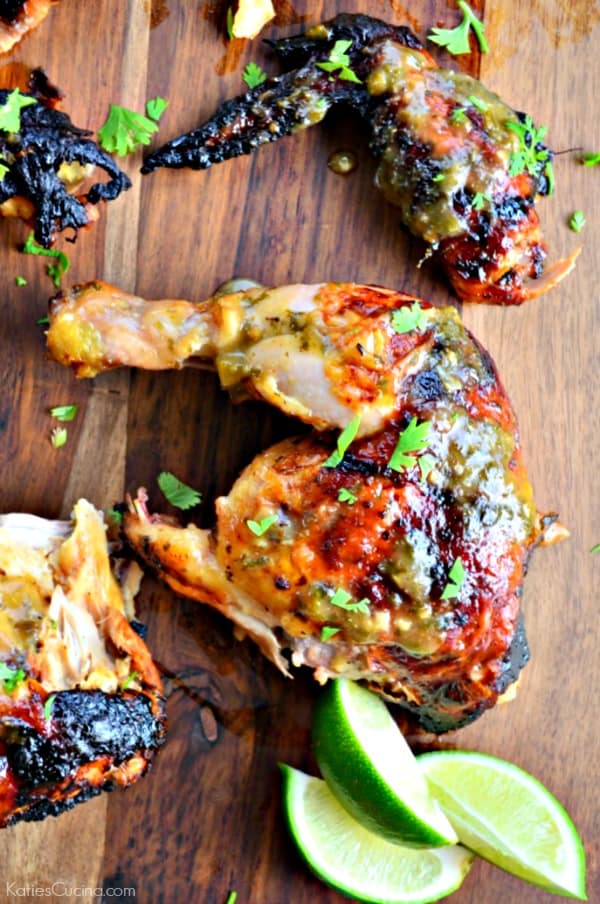 You'll want to marinate the whole chicken for at least 30 minutes. Then it's time to prep the grill. Place the smoke in the cup underneath the grill grates on the opposite side you plan to place the chicken. Place the beer in the beer can chicken roaster and then place the chicken over the roaster. Transfer to the grill and cook for 1.5-2 hours until the thickest part of the chicken reads 165 degrees Fahrenheit. Once it's done carefully remove it off the grill. Let the chicken rest for a few minutes. Slice it into 6 parts. Then baste with additional sauce. Sprinkle chopped cilantro over it and serve with lime wedges. Enjoy immediately! The sauce has the perfect amount of heat. The night I made Smoked Tequila Lime Beer Can Chicken I served it with brown rice and grilled asparagus. It was so good! Between 3 of us we ate the entire chicken!
I'm sharing this recipe on the World Market blog today. Click HERE to get the full recipe!
Product shown in pictures: Smoke in a Cup for Barbecue – Mesquite Wood, World Market Beer Can Chicken Roaster Stand, S&F Tequila Lime Sauce, Aqua Ikat Bungalow Napkin, Kiwi Green Round Braided Placemat, Raw Edge Cutting Board