This is a sponsored post on behalf of Circulon. As always all opinions are my own.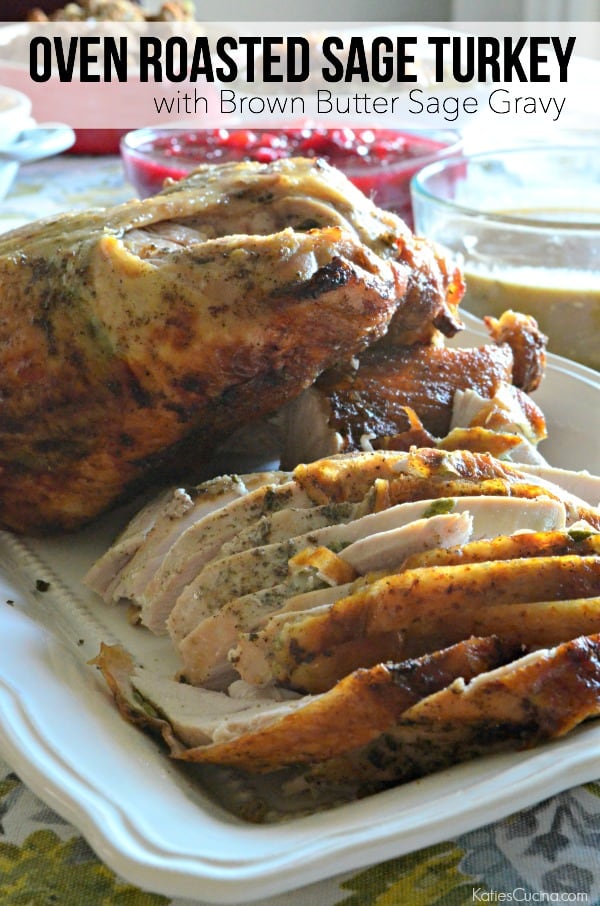 Thanksgiving is just 2 weeks away and if you haven't finalized your menu yet–you better get started. I had the opportunity to develop a turkey recipe for Circulon recently. I've been cooking with Circulon pots and pans for years now (well 7 years to be exact). I received a set plus additional pots and pans at our engagement party from family and friends. So when they contacted me to work with them on a turkey recipe it was a match made in heaven! Roasting turkey's is relatively new to me. I've probably cooked less than dozen–I'll be the first one to admit that. However, I know that it's key to brine the turkey first.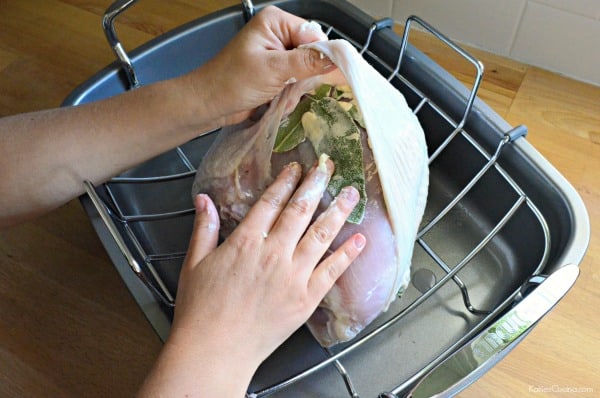 Then it's time to dress it up. In my case I made a sage rub with unsalted butter. Slathered the rub underneath the skin of the bird and on top. A good hour into the cooking process I like to baste it with a little bit of the leftover rub to help the turkey achieve the golden brown color! Then I add in a few fresh sage leaves to the pan drippings. It crisps up the sage leaves and even better gives additional flavor to the pan drippings. You'll want to save those pan drippings.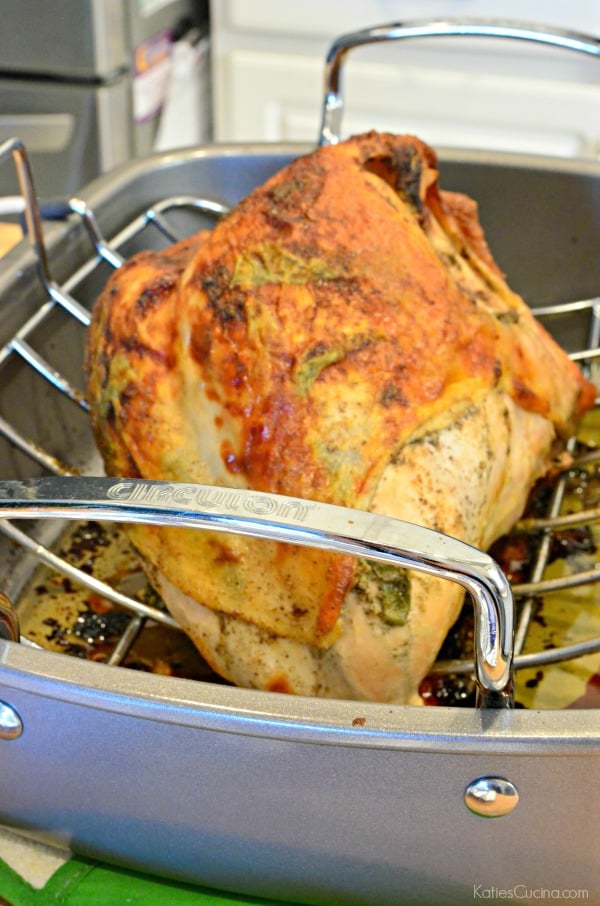 Once you remove the turkey from the oven, remove it from the gorgeous Circulon Roaster with U-Rack and set it to the side. Fire up the stove top and begin to melt the butter until it begins to foam… then its time to use the reserved pan drippings to create the most rich and decadent brown butter sage gravy. Yes… brown butter gravy. You know, let's cook fat with fat and add in lots of delicious seasonings to achieve one amazing gravy. You guys, I seriously wanted to drink this gravy. I mean the turkey is flavorful and oh-so-moist. But the gravy… I'm a sucker for a good gravy and boy-oh-boy did I achieve an amazing gravy. Even better both turkey and gravy are gluten free! So if you or a guest has a gluten allergy you won't have to worry about cooking an extra turkey sans the gluten!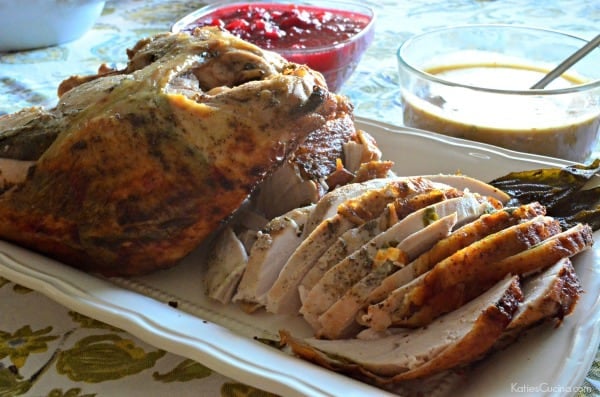 I can't wait to make my recipe for Oven Roasted Sage Turkey with Brown Butter Sage Gravy for my family on Thanksgiving day. If you want the recipe I invite you to visit Circulon for the full recipe.
Head on over to Circulon to get the full recipe!
p.s. stop back on Friday for a chance to win your very own Circulon Roaster with U-Rack and Circulon Symmetry Chocolate 11-Piece Set.