Looking to use up your leftover mashed potatoes? Here are 27 delicious and unique recipes to use up the leftover mashed potatoes.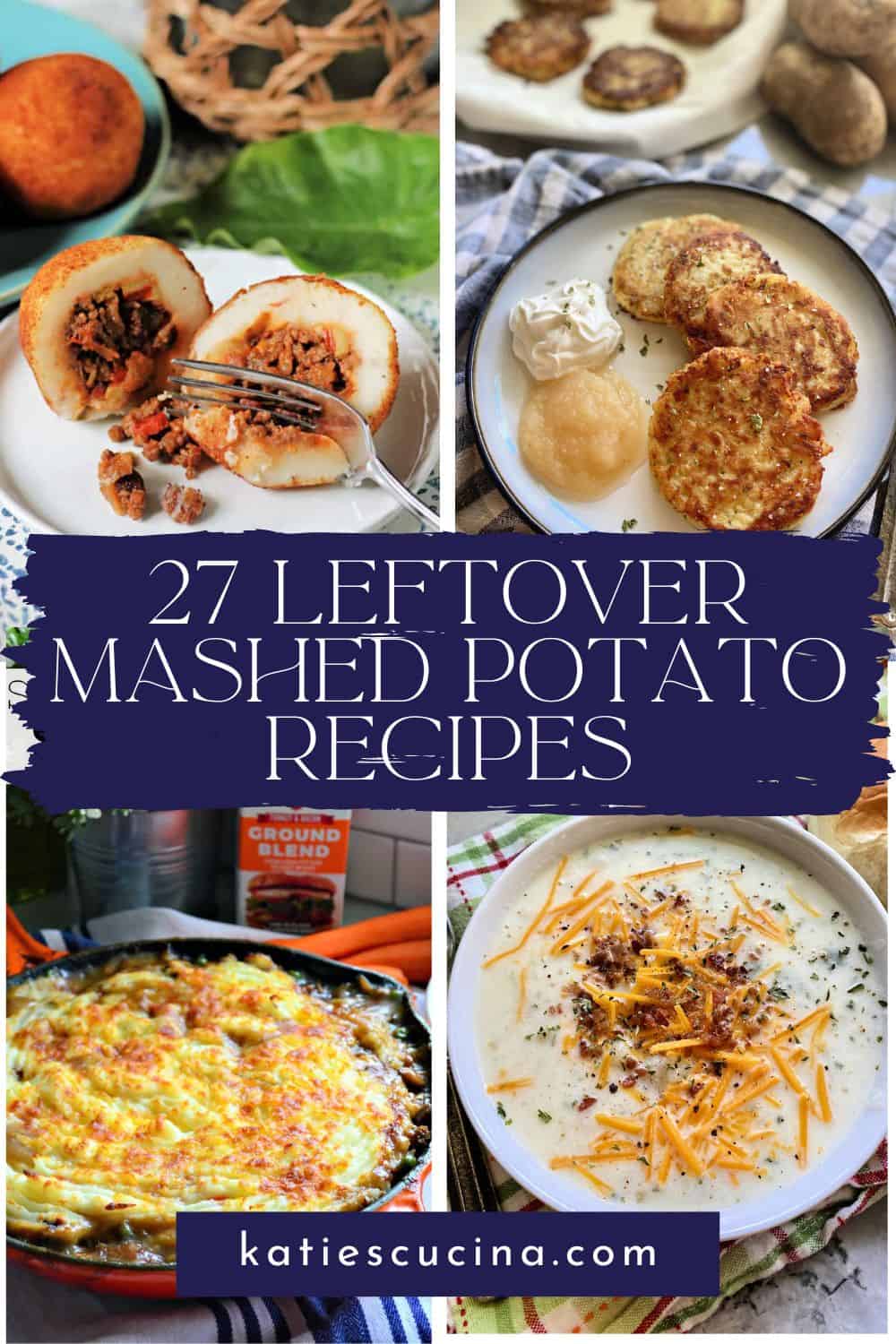 We love mashed potatoes in our home. In fact, I almost always purposefully make extras so that I can make a few of these delicious leftover mashed potato recipes. Whether you have extra mashed potatoes from a big holiday dinner or an every day meal you can easily transform them into something new and equally delicious. Sometimes my family can't even tell that they are day old potatoes from another meal!
Jump to:
Leftover Mashed Potato FAQs
27 Leftover Mashed Potato Recipes
If you have leftover mashed potatoes, I hope this helps give you some creative ideas on how to use up the leftovers and transform them into something just as delicious!
If you make any of these leftover mashed potato recipes, I would be honored and love for you to take the time to leave a ⭐ star rating and comment! I (as well as others) spend hours developing and testing these recipes, and always love to hear feedback and user experience!
Don't forget to FOLLOW ME on Facebook, Pinterest, and Instagram, and subscribe to my email list!