Cook your entire Thanksgiving dinner on one sheet pan and make this honey roasted turkey breast with vegetables.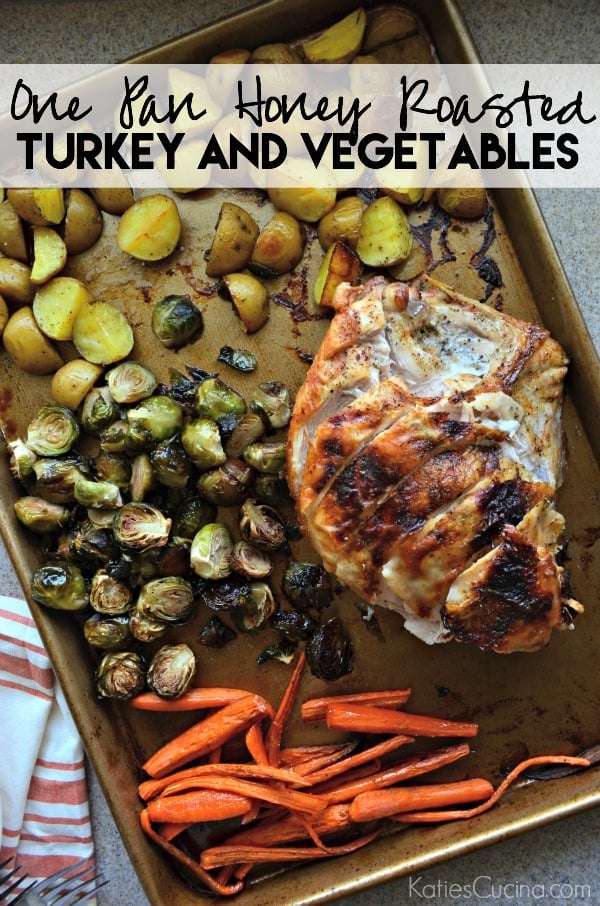 Today, I'm sharing one of my new favorite ways to cook. The entire meal is cooked on one sheet pan. Have you heard of this new craze? Instead of cooking all the contents in one pot we've now moved on to a pan and I love it just as much as the one pot method. Think roasting vegetables and thick cuts of meats. You season the meat generously and then the drippings coat the vegetables underneath or in some cases around the vegetables. I like using a large sheet pan and a wire rack to cook these types of meals.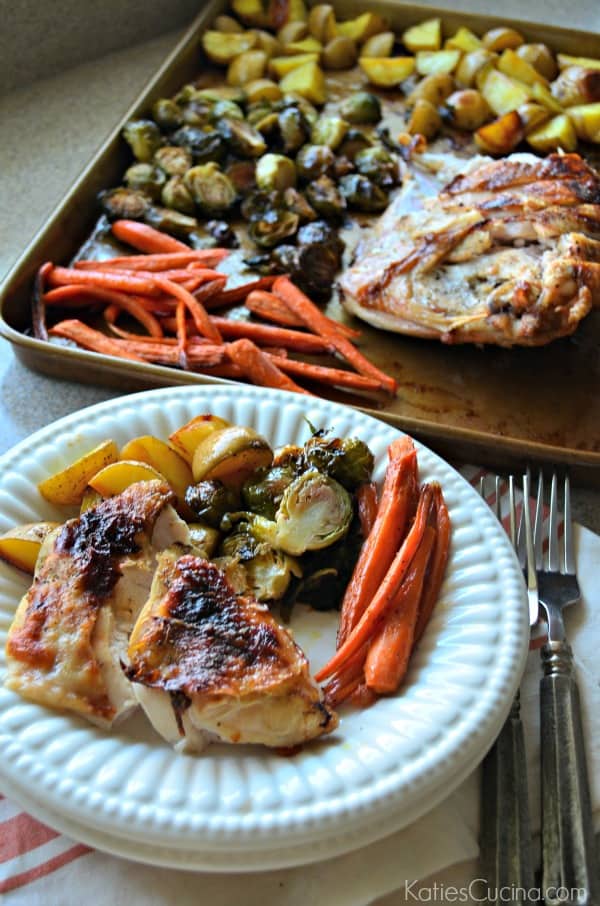 This one sheet pan meal can make for a delicious Sunday dinner or even Thanksgiving dinner. My recipe serves 3; however, if you find a larger turkey breast then you can easily feed 4. But with just a pound and a half of meat I can honestly say 3 is the magic number for this recipe. The seasoning to this meal is very simple too; poultry seasoning, salt, and pepper. Oh and let's not forget the star, just one tablespoon of honey. The honey gives the turkey and the vegetables just the slightest sweetness and makes the meal come together.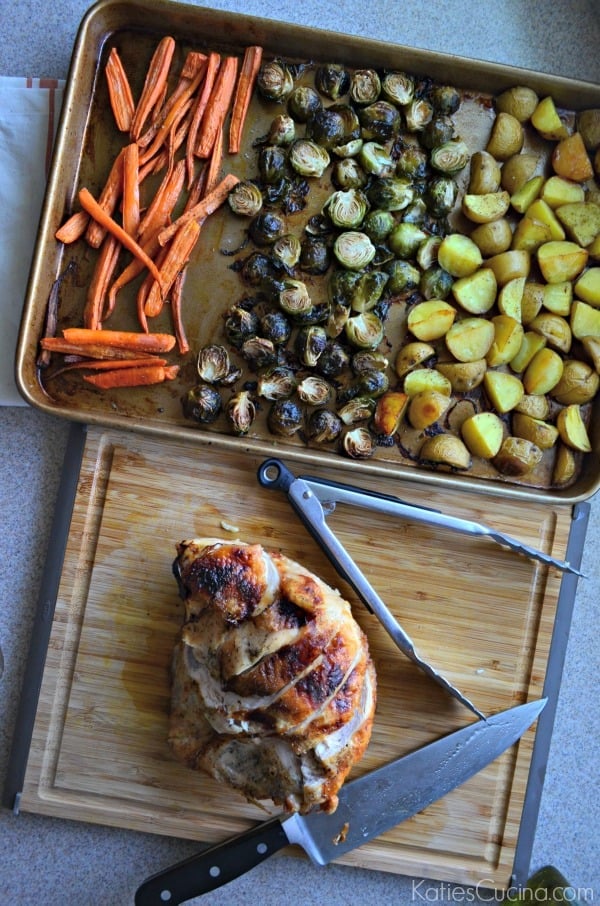 I kept my vegetables separate but you can mix them up. I drizzled olive oil on top of the veggies and sprinkled a generous amount of salt and pepper then I used the best tools in the kitchen, my hands, to mix the veggies together. Your goal is to make sure that all the vegetables are coated with oil so that they don't burn and shrivel while roasting for an hour and a half in the oven. Once your veggies are "dressed" then you'll prep the turkey breast. A simple seasoning of salt, pepper, and poultry seasoning will do the trick. You'll want to season underneath the skin as well as on top. Then you'll pour the honey underneath the skin of the turkey breast. The honey will penetrate into the turkey breast giving it a slightly sweet taste. And it will give the vegetables a nice flavor as well. Vegetables tend to naturally sweeten when roasted so the honey just brings out the sweet flavoring making a little more pronounced.
If your looking for a new dinner to make with very little clean-up or want to change up Thanksgiving this recipe for one sheet pan honey roasted turkey breast with vegetables is the recipe for you! And if you want to add even more veggies to your meal I suggest you try my homemade gluten free green bean casserole.