Strawberry Mango Green Smoothie
This is a sponsored post on behalf of Stonyfield Organic. As always all opinions are my own.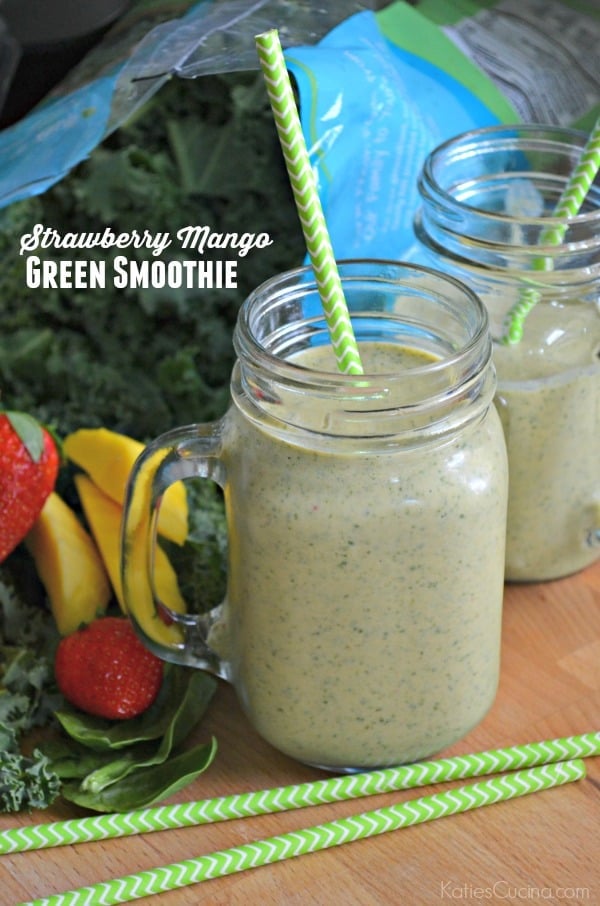 Today, I'm sharing a tasty new Strawberry Mango Green Smoothie recipe. Green smoothies have been all the rage for over the past year and I don't see them going away any time soon. It's a great way to get your greens in and still have the sweet flavors of a fruit smoothie. I partnered up with Stonyfield Greek Yogurt to make this smoothie.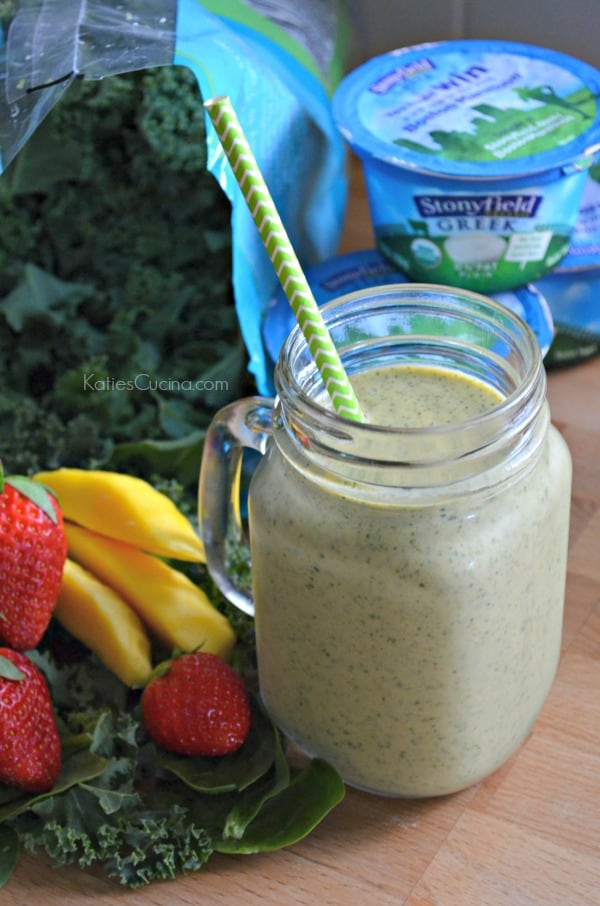 I always have individual containers of Stonyfield Plain Greek Yogurt in my refrigerator. I mostly add it into smoothies; however, I also like to use Greek Yogurt on baked potatoes, in dips, and just eating plain with fruit and granola. I love making smoothies as an afternoon snack. Any time you make a smoothie you always want to put the liquid at the bottom–this will help blend your smoothie more evenly and quickly. I like to layer in my ingredients then blend and blend until everything is pureed. The day I made and photographed this Strawberry Mango Green Smoothie, my son Ryder, for some reason was not feeling the noise of the blender. So I didn't get to blend it for as long as I normally do hence giving it a little speckled look. It still tasted just as good as normal, just not pure green!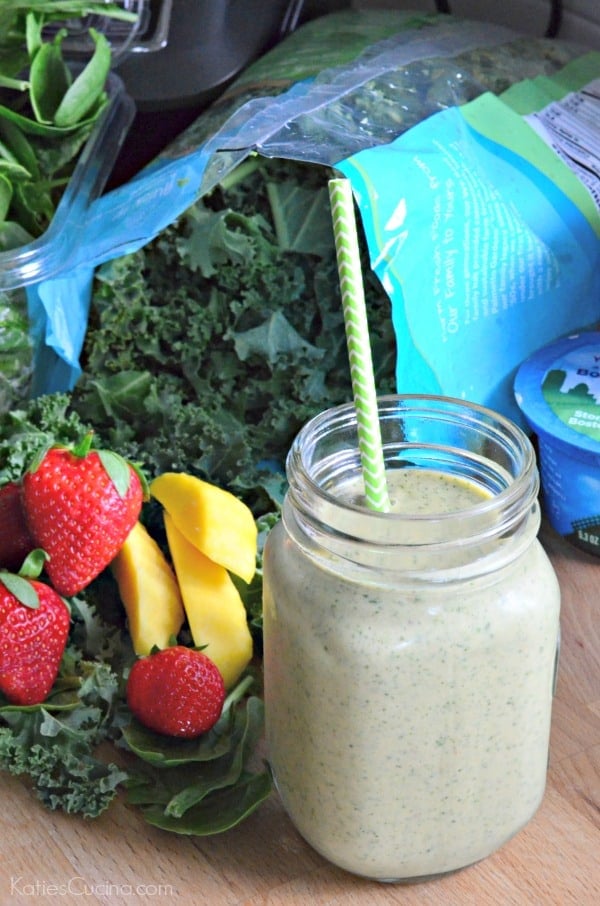 I also have started making my son green smoothies (just no yogurt yet) to help him get his fruits and veggies in. It's a little more like a juice, but still very similar. He loves them and drinks them up, and I can't wait in the coming months to start making him full out afternoon smoothies with me. If you love smoothies–and green smoothies then you should definitely try my Strawberry Mango Green Smoothie.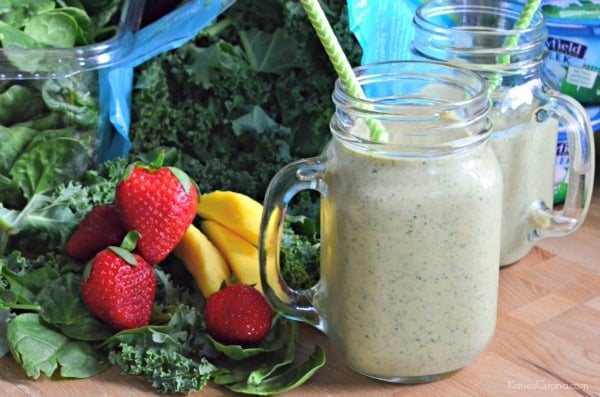 Strawberry Mango Green Smoothie
Yield: 12 oz.
Prep Time: 5 minutes
Total Time: 5 minutes
Ingredients:
1 cup fresh strawberries (about 8-medium)
2 cup kale
1 cup spinach
1 mango, peeled and pitted
1/4 cup agave nectar
Directions:
In a blender, layer the Stonyfield Oragnic Plain Greek Yogurt followed by the strawberries, kale, spinach, mango and agave nectar. Blend until smooth (about 30 seconds). Enjoy immediately.
Warning
: Use of undefined constant rand - assumed 'rand' (this will throw an Error in a future version of PHP) in
/home/kjasiewicz21/webapps/katiescucina/wp-content/themes/katiescucina/single.php
on line
74
3 Responses to "Strawberry Mango Green Smoothie"
Trackbacks/Pingbacks

Leave a Comment