Baked Potato Soup
Belly up to a big bowl of baked potato soup–a creamy and thick soup adorned with bacon, chives, and lots of shredded cheddar cheese.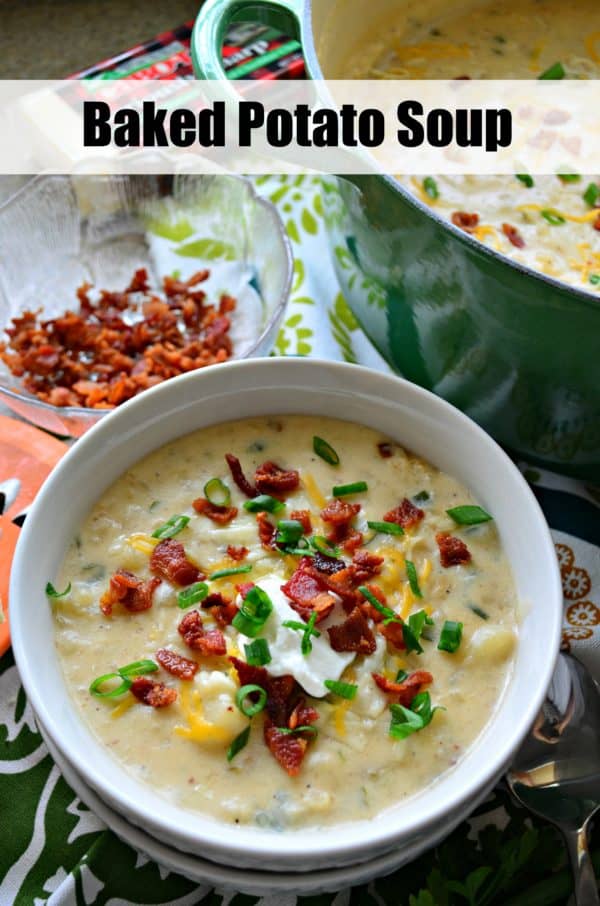 There is one thing that I really love in life and it's soup. It could be one hundred degrees out and you'll still find me cozying up to a big bowl of soup. Now that the weather is cooler you'll find at least one to two different pots of homemade soup in my refrigerator at all times. I don't make baked potato soup as often as I should! Being pregnant I find myself memorizing the soup schedule at Panera… I know that every Monday and Wednesday I can baked potato soup! Sad but true.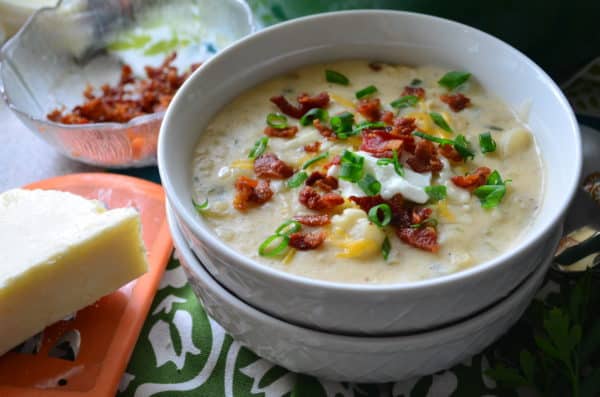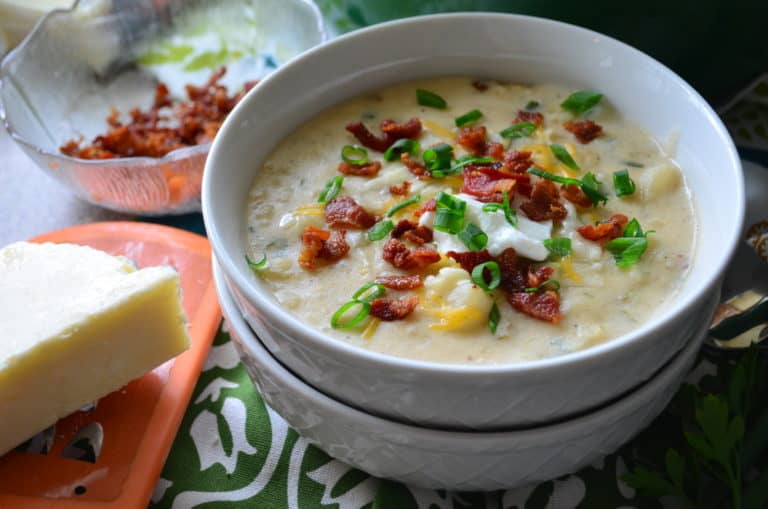 It dawned on me recently that I've never shared my baked potato soup recipe with my readers. It's something I've been making for years for my family and always a comforting lunch or dinner. Even better you can freeze the leftovers for another night.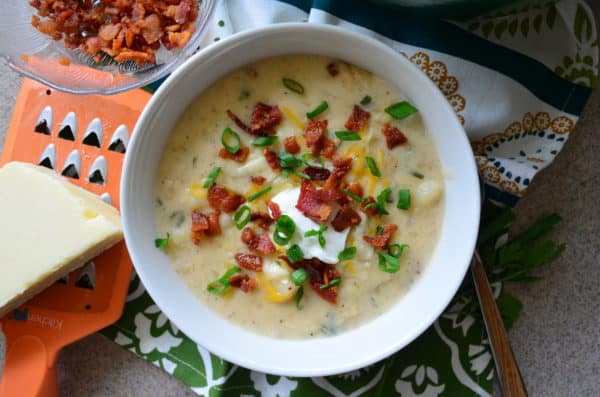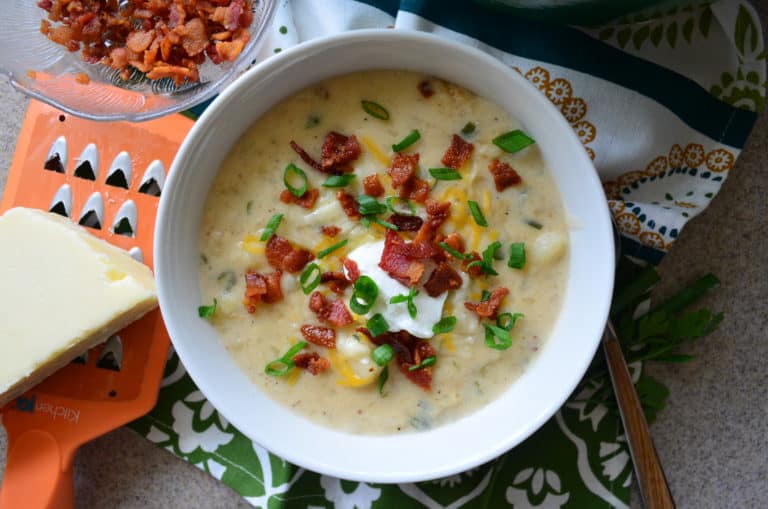 You know, the days when you have no desire to cook and/or don't feel well and just want a warm bowl of baked potato soup. Yep, you got it stocked away in your freezer. Or at least I do! Which is a good thing since I can only get it twice a week at Panera. I actually freeze in individual portions so I can heat it up for lunch on days when all I want is a big bowl of soup for lunch.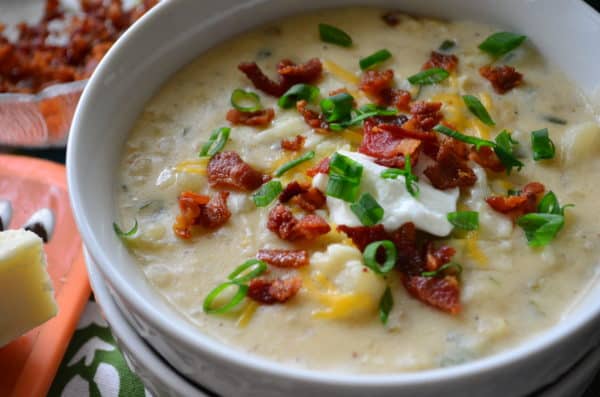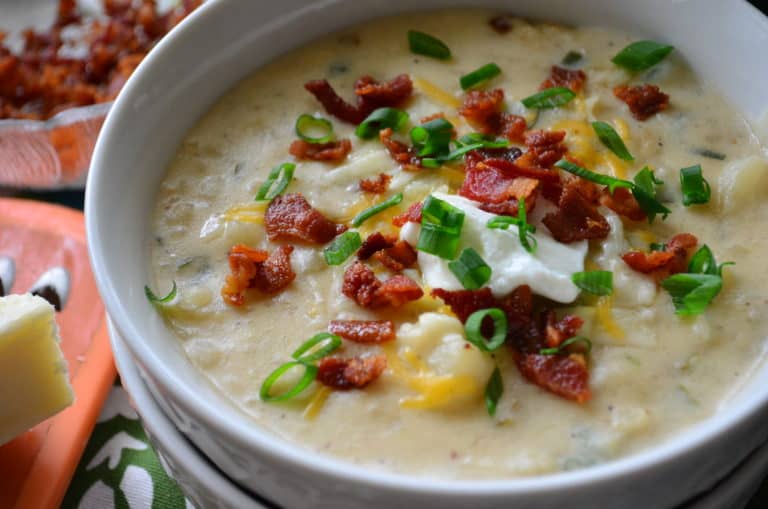 I've experimented with many versions of baked potato soup and I found that I like actually baking the potatoes first. It yields a starchier and more flavorful soup. I also like to add minced onion and celery to the soup to give additional flavors. I mince them so they don't take away from the star of the soup–the potato! These are extra steps, but I find are well worth it in the end! If your looking to make a big pot of soup, this recipe for Baked Potato Soup is the winner!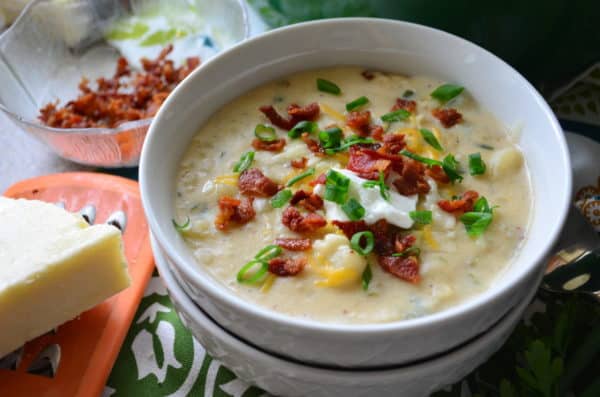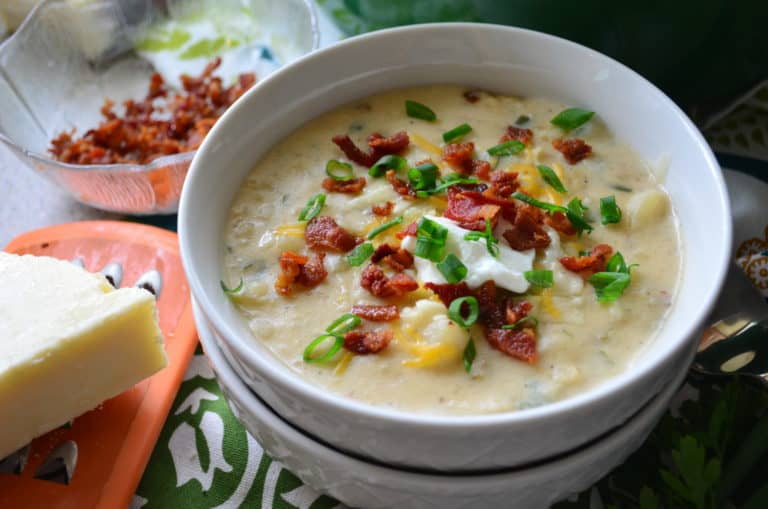 Warning
: Use of undefined constant rand - assumed 'rand' (this will throw an Error in a future version of PHP) in
/home/kjasiewicz21/webapps/katiescucina/wp-content/themes/katiescucina/single.php
on line
74
Leave a Comment