Barbecue Cheddar, Mushroom, Onion Sliders
This blog post was sponsored by KING'S HAWAIIAN, but the opinions are all my own.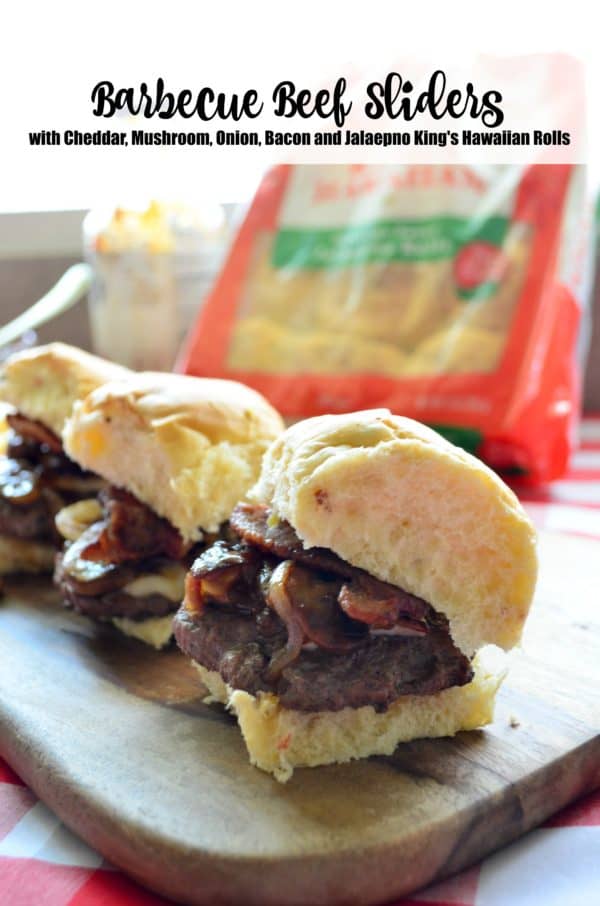 Summer is so close… I can taste it! At least here in Florida the summer temperatures have already arrived. It's put us in full summer mode already. My husband gets home from work and we all take a family swim before dinner. Then after dinner we are out either golfing, fishing, or going on a bike ride. I partnered with my friends at KING'S HAWAIIAN to share a new slider recipe with you today. I had all sorts of fun ideas in my head but the idea of Barbecue Cheddar, Mushroom, Onion Sliders kept reoccurring so I went with it. Oh boy, were these delicious. I can see these sliders being a summer favorite of ours!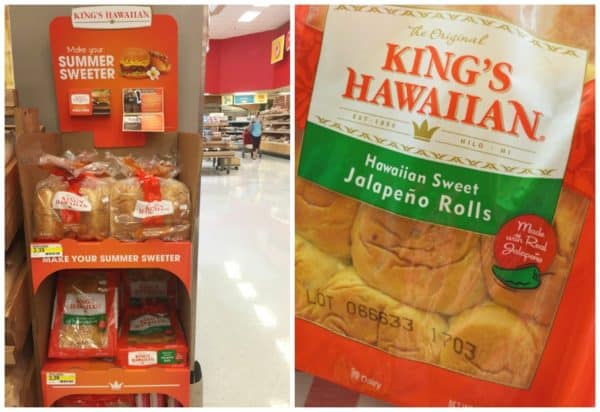 As I browsed the aisles of Target I found the KING'S HAWAIIAN Jalapeño Sweet Rolls! They are a new flavor and I knew they would complete my sliders! Target is my go-to place to ensure I'm fully prepared for my barbecue this Memorial Day. We are throwing a big family barbecue and these sliders among other items are on the menu!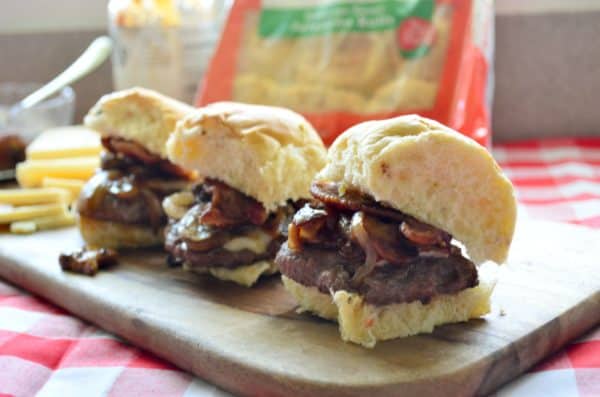 So let's talk a little more about these sliders. You can either grill the meat or pan fry the beef. Totally up to you. Most importantly, you'll want to cook the bacon on the stove top. Then once it's crispy and golden you'll remove it on to a paper-towel lined plate. Next up, onions and mushrooms are added in the same pan that the bacon cooked in. This gives them an additional layer of flavor! Then top them with glorious barbecue sauce! This is where the flavor could vary depending on what style of barbecue sauce you prefer. I like a barbecue sauce that is both sweet and spicy!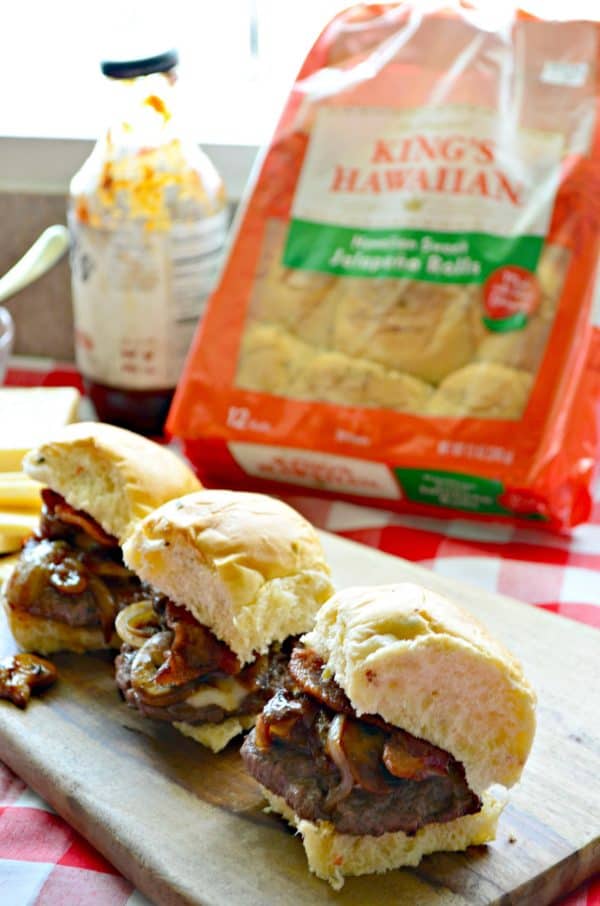 Now on to the beef. Once they are almost ready to be pulled off the grill add on a small amount of cheddar cheese. Let it melt on the burger for a minute or two. Now it's time to assemble. You can toast the KING'S HAWAIIAN Jalapeño Sweet Rolls or you can leave them as is. I personally don't like to toast them. I cut the rolls open, add the patty on the bottom bun, and top with a thick slice of bacon and a spoonful of the barbecue onion and mushrooms. Top with a bun and squeeze to make sure it all stays together. Repeat until all twelve are made!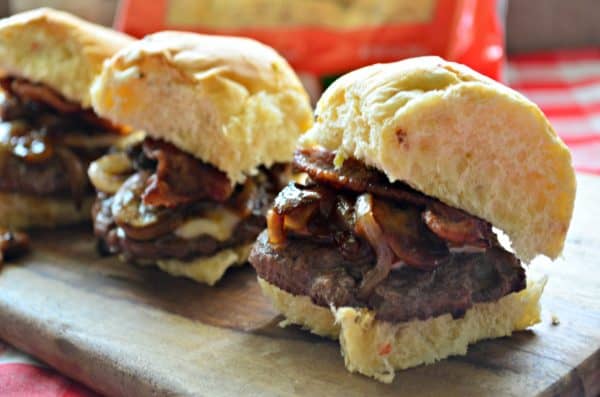 If your entertaining this Memorial Day I highly advise you to grab a package (or two or three) of King's Hawaiian rolls and make my sliders or any slider recipes for that matter. The perfect way to entertain this summer!

Barbecue Cheddar, Mushroom, Onion Sliders
Yield: 12
Prep Time: 10 minutes
Cook Time: 20 minutes
Total Time: 30 minutes
Ingredients:
4 slices of bacon
1 cup sliced white mushrooms
1 small white onion, thinly sliced
3 tablespoons barbecue sauce
1.5 lbs. Ground 93% Lean Beef
1 tablespoon Montreal Steak Seasoning
12 slices of sharp cheddar cheese
12 King's Hawaiian Sweet Jalapeno Rolls
Directions:
In a frying pan, fry the bacon on both sides until crispy (5 minutes then turning and frying for an additional 5 minutes).
Remove the bacon from the pan and add in the thinly sliced onions and mushrooms. Saute on medium heat for 5 minutes until tender and caramelized, mixing periodically.
While the onions and mushrooms cook, mix together the ground beef with the Montreal steak seasoning. Form 12 small patties.
Remove the onions and mushrooms and set to the side in a bowl. Mix in 3 tablespoons barbecue sauce into the onions and mushrooms.
Grill the beef patties for 5 minutes, turning once at the 2.5 minute mark. Add the slices of cheddar cheese and close grill. Cook one additional minute until melted. Remove the beef patties from the grill.
To assemble the sliders, slice the King's Hawaiian Sweet Jalapeno Rolls in half. Place a beef patty on the bottom bun, followed by 1/3 piece of bacon, a small spoonful of barbecue onions and mushrooms. Place the top of the bun on and squeeze so that everything is stuck together. Repeat until all 12 sliders are made!
Warning
: Use of undefined constant rand - assumed 'rand' (this will throw an Error in a future version of PHP) in
/home/kjasiewicz21/webapps/katiescucina/wp-content/themes/katiescucina/single.php
on line
74
Leave a Comment