Blueberry Banana Protein Smoothie
Thank you Stonyfield Organics and Skoop for sponsoring today's post. As always, all opinions are my own.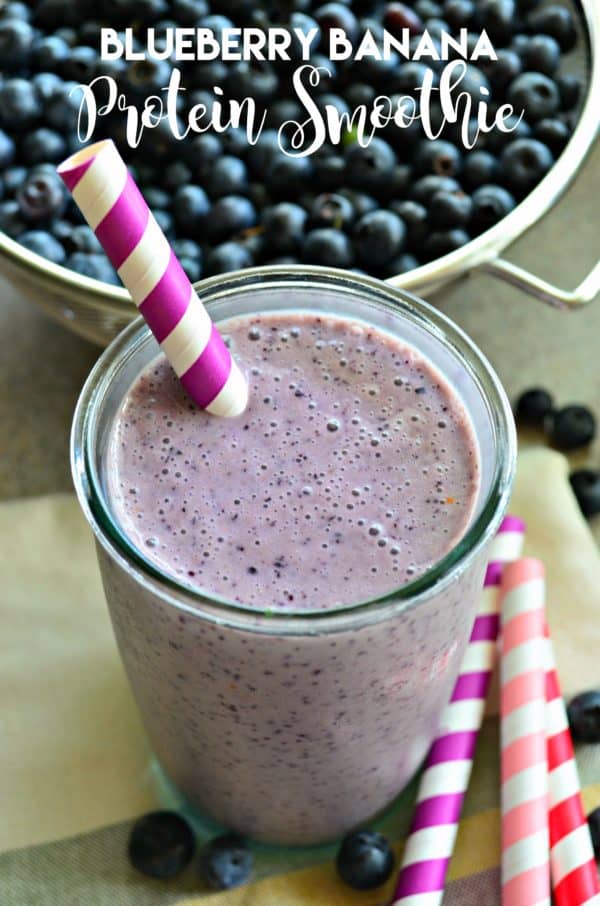 I haven't shared a smoothie recipe in the past few months. I'm so excited to not only share this recipe today in partnership with Stonyfield and tell you about a plant-based protein powder by a company called Healthy Skoop! If your a mom you know the struggle is real to get veggies in your child's diet. Very few kids actually enjoy eating vegetables and my child is definitely in the category of meat and potatoes only. I am constantly trying to find ways to incorporate veggies into his diet. So when I had the opportunity to try Healthy Skoop I jumped on board quickly! I love that the company has a BUY ONE – GIVE ONE company motto. For every serving of Skoop sold, Healthy Skoop donates one serving of free fresh fruits and veggies to a school lunch program in America.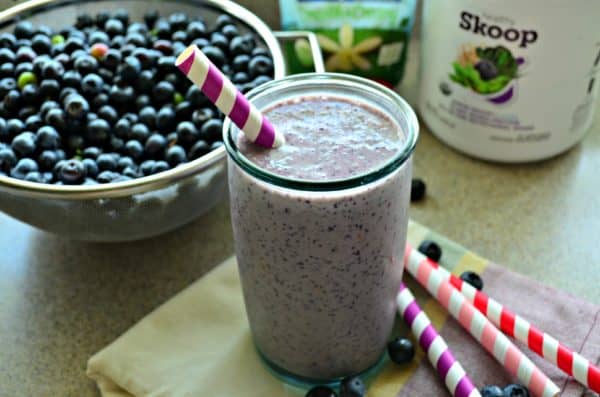 Super Skoop All-In-One Nutritional Shake is USDA Organic, Gluten-Free, Soy-Free, Whey-Free, Dairy-Free, Non-GMO, and simply have No Funky Stuff! Let's talk about what Skoop has to offer:
ORGANIC PROTEIN
20 grams of organic brown rice, pea, and hemp come together to create a complete protein with a complete amino acid profile.
SUPER PLANT-BASED NUTRITION
Each serving touts the antioxidant equivalent of four cups of organic fruits and veggies, plus Omega-3s from plant sources promote heart health and may help regulate cholesterol.
VITAMINS AND MINERALS
50% recommended daily intake of vitamins and minerals from whole foods so that your body can actually absorb them!
PROBIOTIC + PREBIOTICS
1 billion probiotic organisms aid digestive health + 1 gram of prebiotic fiber to nourish healthy gut flora.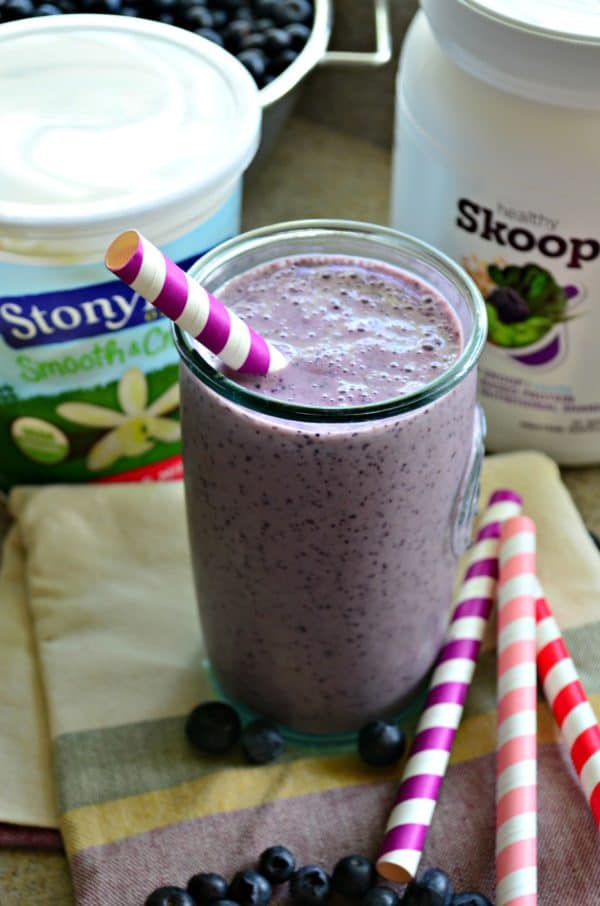 When you pair Skoop with Stonyfield yogurt— you have yourself one heck of a smoothie! I went blueberry picking last week with my son and found myself with almost three pounds of blueberries. I knew that half of our blueberry haul would result in smoothies. I rinsed the blueberries and then froze them since I've been on a shortage of ice lately; however, when I made this smoothie I made it with fresh blueberries. Either way works well! Then I combined a fresh banana, 2 scoops of Super Skoop All-In-One Nutritional Shake, Stonyfield Organic Vanilla Yogurt, a little honey and some ice.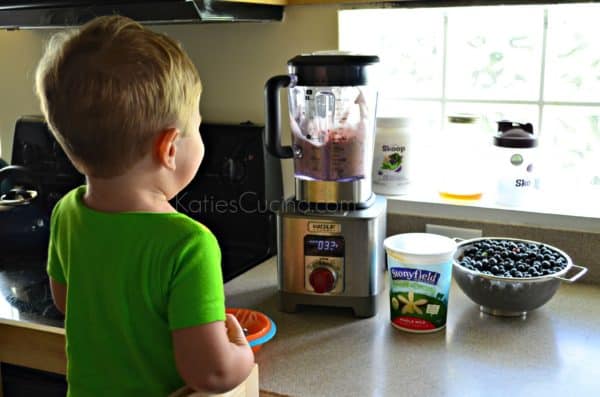 My son loves to watch smoothies being made and typically will drink 4-6 ounces of a smoothie which in my book is a big win. It means I'm sneaking in some extra fruits and veggies he is not getting in his every day diet! I love that you can make smoothies as simple or complex that you want and I love that I can feed my son a protein powder that isn't harmful to him. I can tell you first hand that Skoop All-In-One Nutritional Shake doesn't have a funky after taste like most protein powders do. The vanilla smells like cake batter and it adds a subtle sweetness to the smoothie.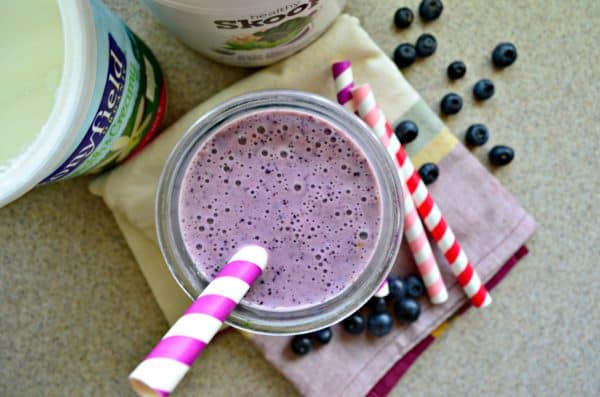 Blueberry Banana Protein Smoothie
Yield: 2 cups
Prep Time: 5 minutes
Ingredients:
Directions:
Combine all the ingredients above (in the exact order listed) in a high performance blender. Blend on smoothie setting for 45 seconds. Pour into two glasses and enjoy immediately!
Warning
: Use of undefined constant rand - assumed 'rand' (this will throw an Error in a future version of PHP) in
/home/kjasiewicz21/webapps/katiescucina/wp-content/themes/katiescucina/single.php
on line
74
Leave a Comment