Tired of the same old smoothie recipe? Want to spice things up? Check out over 50+ smoothie recipes to jump start your morning and mind!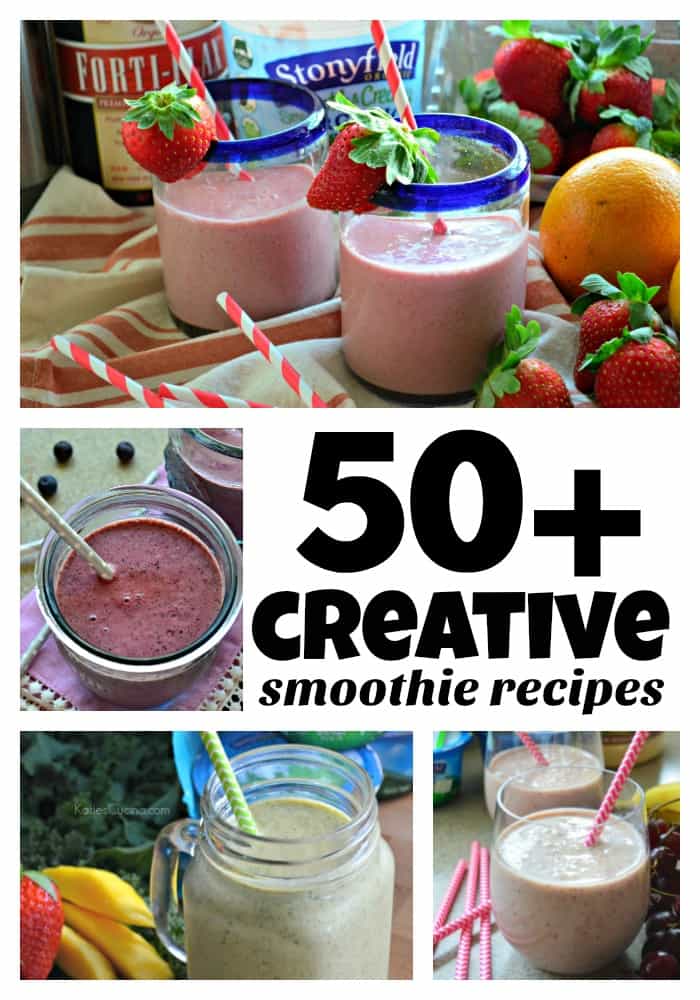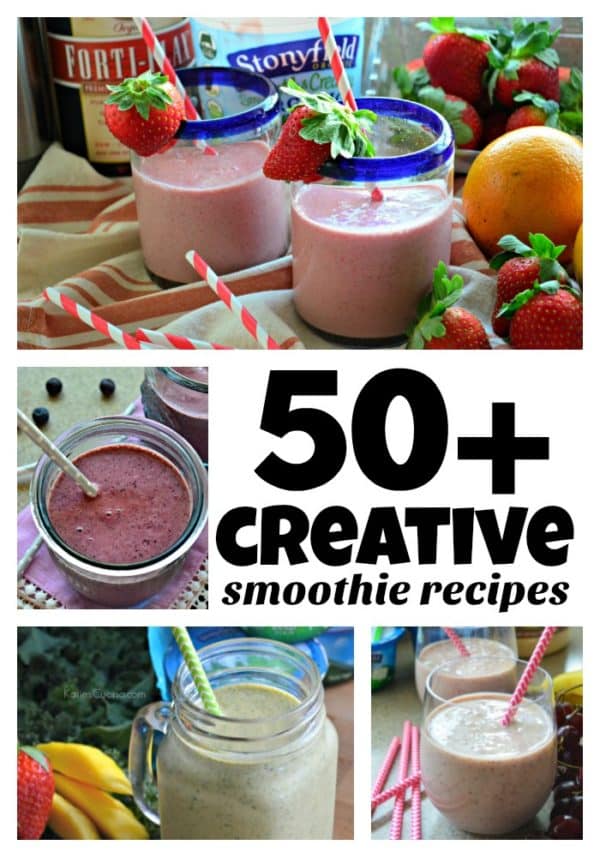 Their is no denying we love smoothies in our home. We drink at least one a day. Some days I feel like my toddler wants me to make a smoothie simply to hear the power of the blender. Other days I know he actually wants a smoothie. The key to a good smoothie is an excellent blender. One that can truly crush and pulverize all the ingredients and blend them so that you can't tell if you've hidden in a little spinach or kale. I love the fact that we can use both frozen and fresh fruit in smoothies. You can use dairy products like yogurt or milk or make them dairy-free by subbing almond milk, cashew milk, soy milk or no "milk". You can add good-for-you ingredients like flaxseed, chia seed, kale and spinach. You can even boost your protein intake by adding protein powder to your smoothie. The sky is truly the limit.
I find though, that I tend to make the same smoothie over and over again. In an effort to help give me a source for a place to try a bunch of new smoothie recipes and also for others to get out of their same old smoothie rut; I've gathered over 50 smoothie recipes to help fuel your body and day.
Apple-Cinnamon Almond Smoothie
Save
Save