Peanut Butter "Jelly" and Banana Smoothie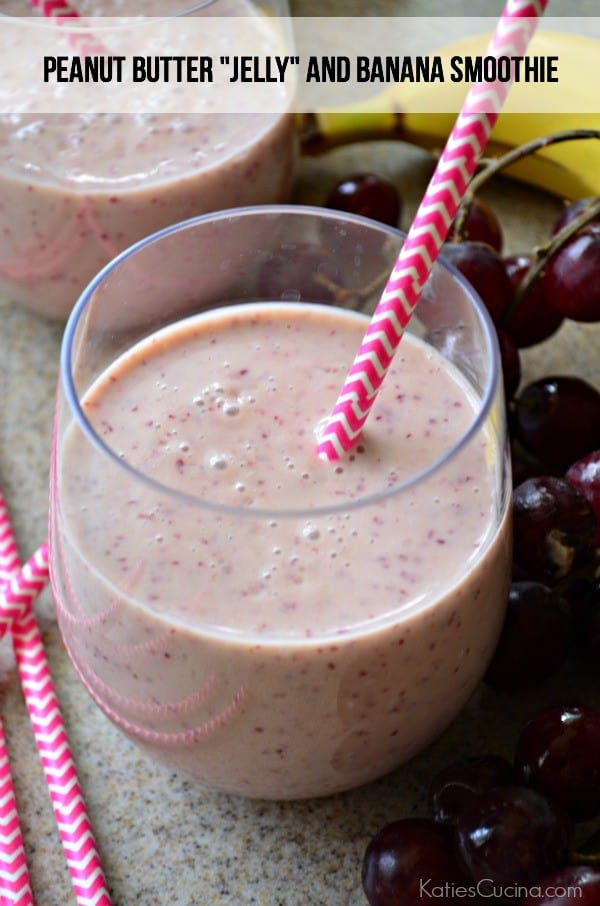 It's a new month, so that means it's time for another smoothie recipe! Today, I'm sharing a childhood favorite turned into a smoothie! I cam up with a Peanut Butter "Jelly" and Banana Smoothie. The jelly portion is actually fresh grapes. As soon as I started sipping on this smoothie I felt like I was eating a glutenous peanut butter and jelly sandwich. Instead, I was sipping on a smoothie!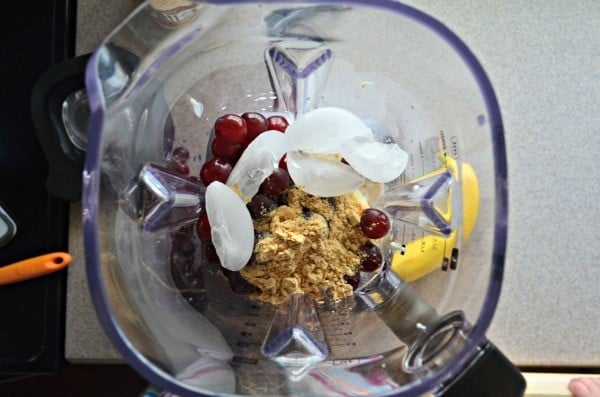 I used my Wolf Gourmet High Performance Blender to blend up this smoothie. In just 45 seconds we had a fancy smoothie that tasted like we bought it from a smoothie bar–instead we made it in our own home.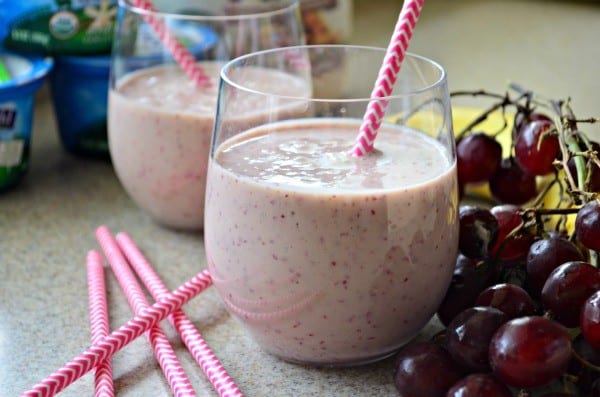 Going back to the fresh grapes… I honestly have never thought about blending grapes until I received my blender. Then I started adding in all sorts of fruits and veggies. Including, grapes. They are sweet and give the perfect sweet touch to this smoothie making it the perfect "jelly".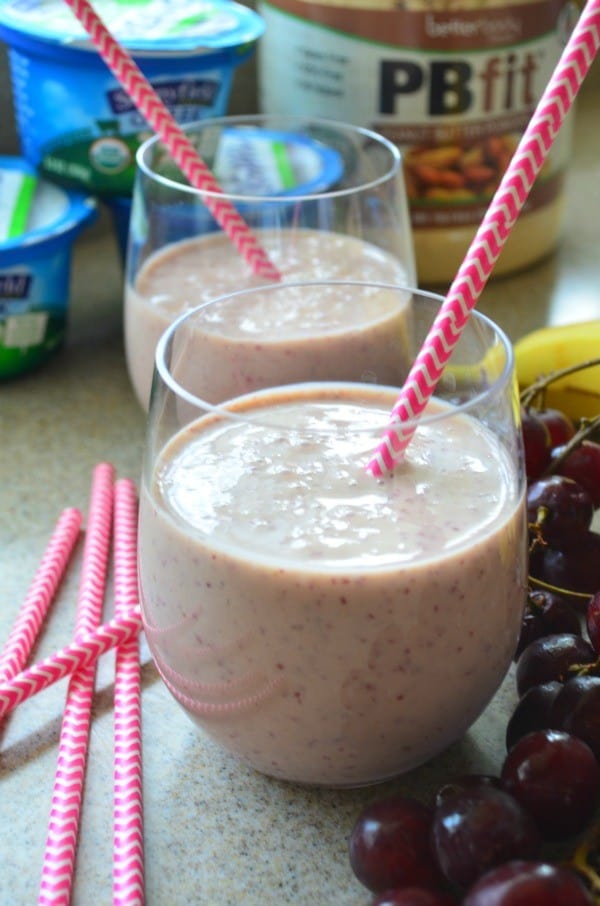 I also used PBfit powdered. PBfit is a delicious, low fat powdered peanut butter made from gently roasted peanuts. We extract about 85% of the oil from the peanuts and grind them to a powder. We add a pinch of sugar and a dash of salt to create a delicious powder that is chock full of flavor. Best of all it is GMO free and nitrate free. Making me feel good about serving it to my family.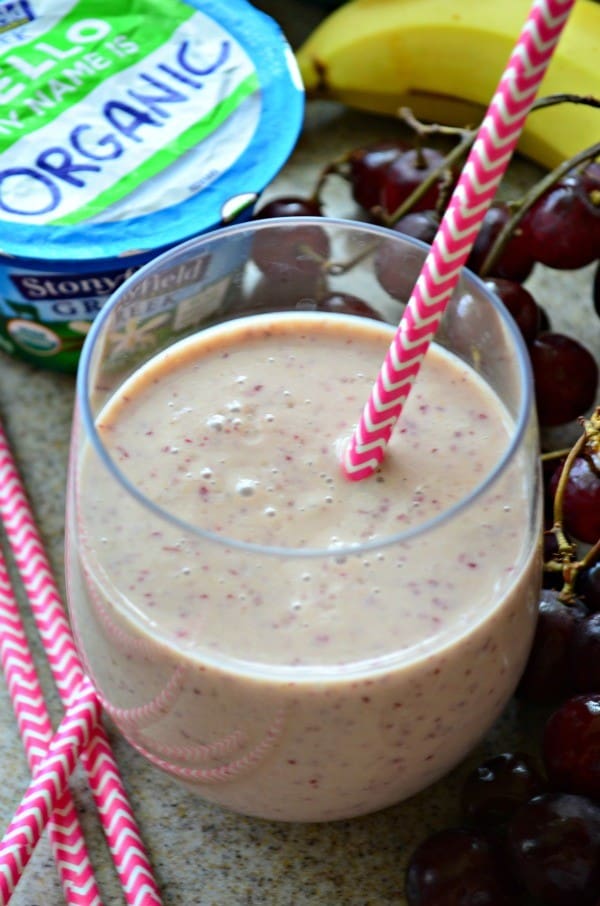 I also used a 5.3 oz. container of Stonyfield Vanilla Greek Yogurt. The single serve container is perfect for making a quick and easy smoothie. And I love using the vanilla Greek yogurt because it gives the perfect balance of tangy but with a subtle hint of vanilla!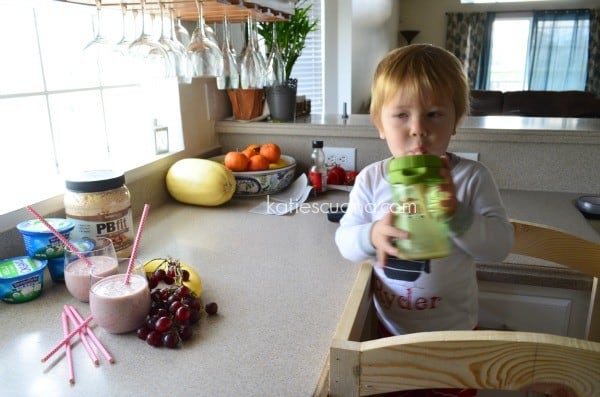 And here is a little behind the scenes of what it really looks like on days I have my handy little sous chef in the kitchen with me. He was "taste testing" and trying to help me staging the photo, i.e., moving straws and bananas from the photo.

Peanut Butter "Jelly" and Banana Smoothie
Yield: 2
Prep Time: 5 minutes
Total Time: 5 minutes
Ingredients:
Directions:
In a high performance blender combine ingredients in the exact order listed above. Blend for 45 seconds (or on smoothie setting).
Divide evenly among glasses and enjoy!
Warning
: Use of undefined constant rand - assumed 'rand' (this will throw an Error in a future version of PHP) in
/home/kjasiewicz21/webapps/katiescucina/wp-content/themes/katiescucina/single.php
on line
74
2 Responses to "Peanut Butter "Jelly" and Banana Smoothie"
Leave a Comment