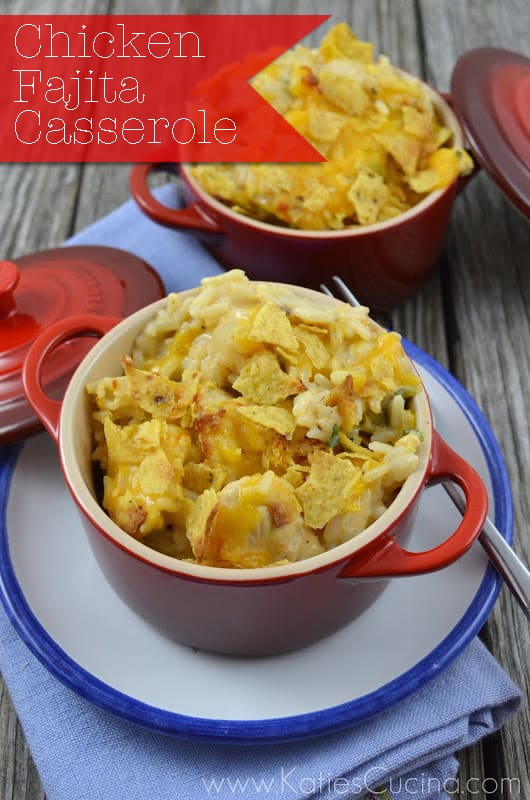 I think there are two types of people in life. Those who embrace leftovers and those who hate them. We embrace them in my house. I try not to let any food go to waste, although it does happen on occasion, but not as often as some households throw out food. I love to transform my leftovers into something magical — into a brand new meal!
So if you are a part of the waste no food club, I dare you to head over to Food Fanatic. It is a new website that I'll be contributing to twice a month. Every food blogger on the site will be writing about a particular niche. Mine just happens to be one-pot meals. So get ready to see leftovers transformed, crock pot recipes, and skillet sensations from yours truly!
What are you waiting for? Head on over to Food Fanatic to get the full recipe for Chicken Fajita Casserole: One Pot, Many Flavors.