Looking for a new chicken recipe and craving that "fried" chicken taste without wanting to fry–definitely give my Cornflake Baked Chicken recipe.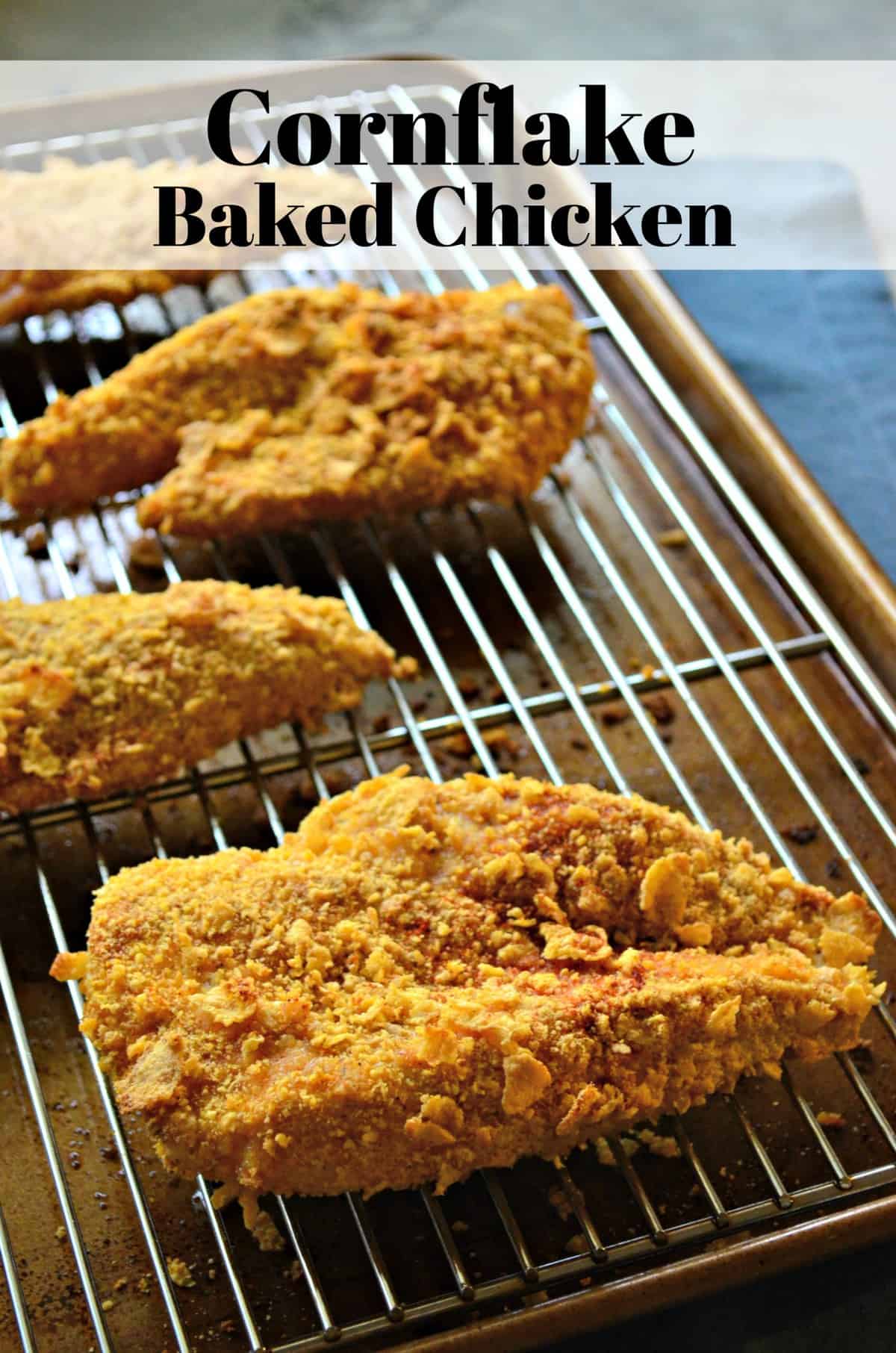 Holy cow– what a week it's been! I can officially say we survived Hurricane Irma. I've lived in Florida for 20 years and have experienced quite a few hurricanes, but Irma, by far, was the worst I've experienced to date. She took her sweet old time sitting over us for 12+ hours. Most hurricanes pass by within a few hours. Thankfully, we had very minor damage to our home; pool screens ripped or straight up missing, some shingles, and our beloved mango tree uprooted. The worst of the damage was not having power for 3 days (with two tiny kids under 3). Thankfully, power was restored late Tuesday night (just as we were settling down for another hot powerless night at home). The kids were both asleep and Jon and I were on our phones on the couch when ALL the lights poped on. We jumped up and silently screamed (without waking the kids)! We've never been more happy to have air conditioning and our own beds back.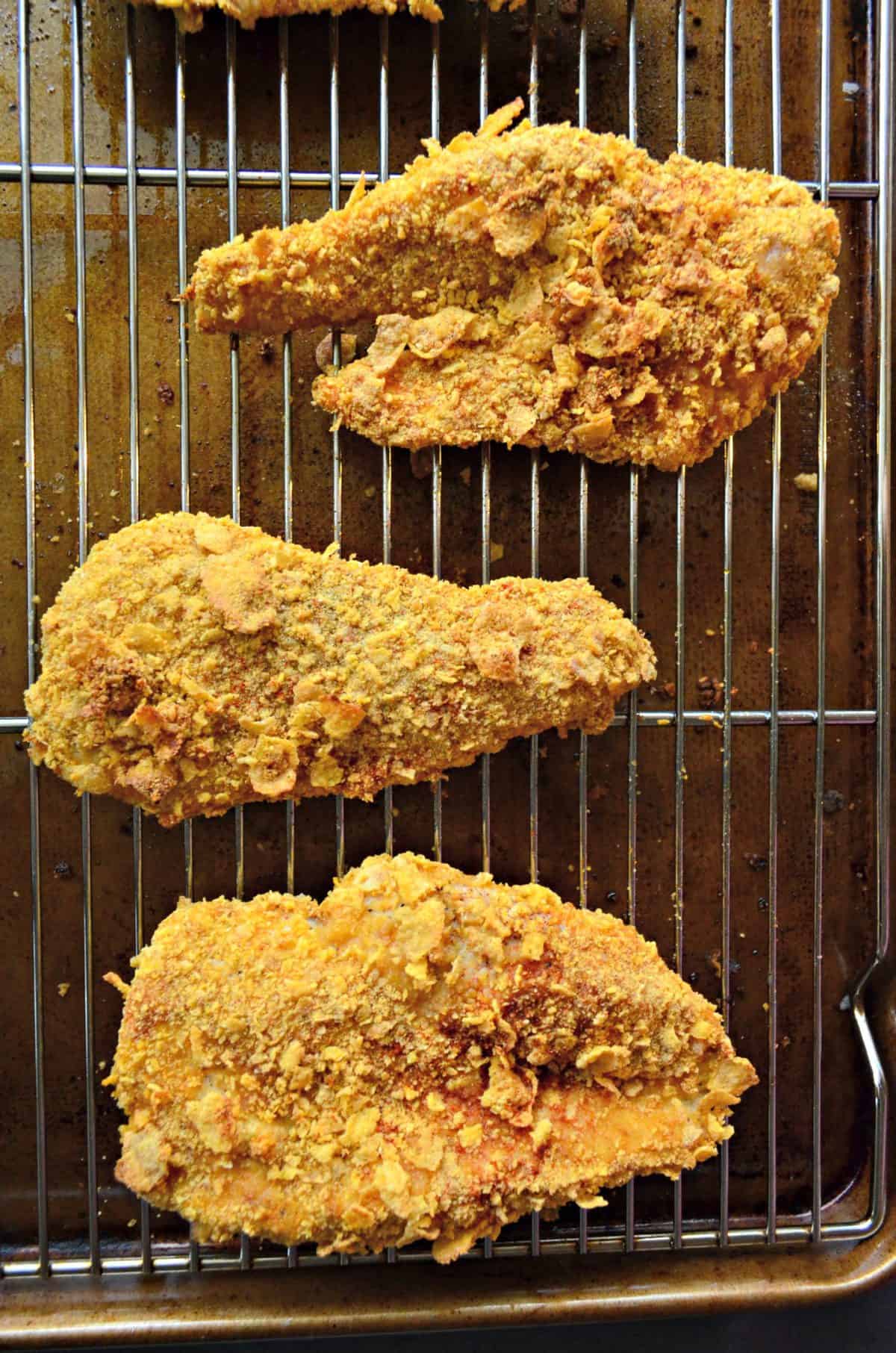 Our grocery stores are still pretty bare. It's kind of unimaginable to see grocery store shelves so bare. I'm imagining this is what it would look like if we had a zombie apocalypse. Thankfully, I did some meal planning prior to the storm and stocked up on perishables and fresh fruits and veggies to get us through the storm and then some. I'm trying my best to use as much of the meat as possible in our freezer in case we get hit with another hurricane in the next month or two. Tonight, I'm making Cornflake baked chicken. Since I only have chicken tenders left they will be Cornflake baked chicken tenders!
I'm sharing one of my favorite go-to quick and easy dinners. I grew up eating Cornflake baked chicken. I remember the first time my Mom made this meal for us. She told me the name of the chicken dish and my bratty 13 year old self rolled my eyes and said yuck. And then, like a good child, I gave it a try and surprisingly loved it! My mom taught me how to make this easy dinner recipe and the rest has been history. It's a great way to get the "fried" chicken taste without ever touching oil!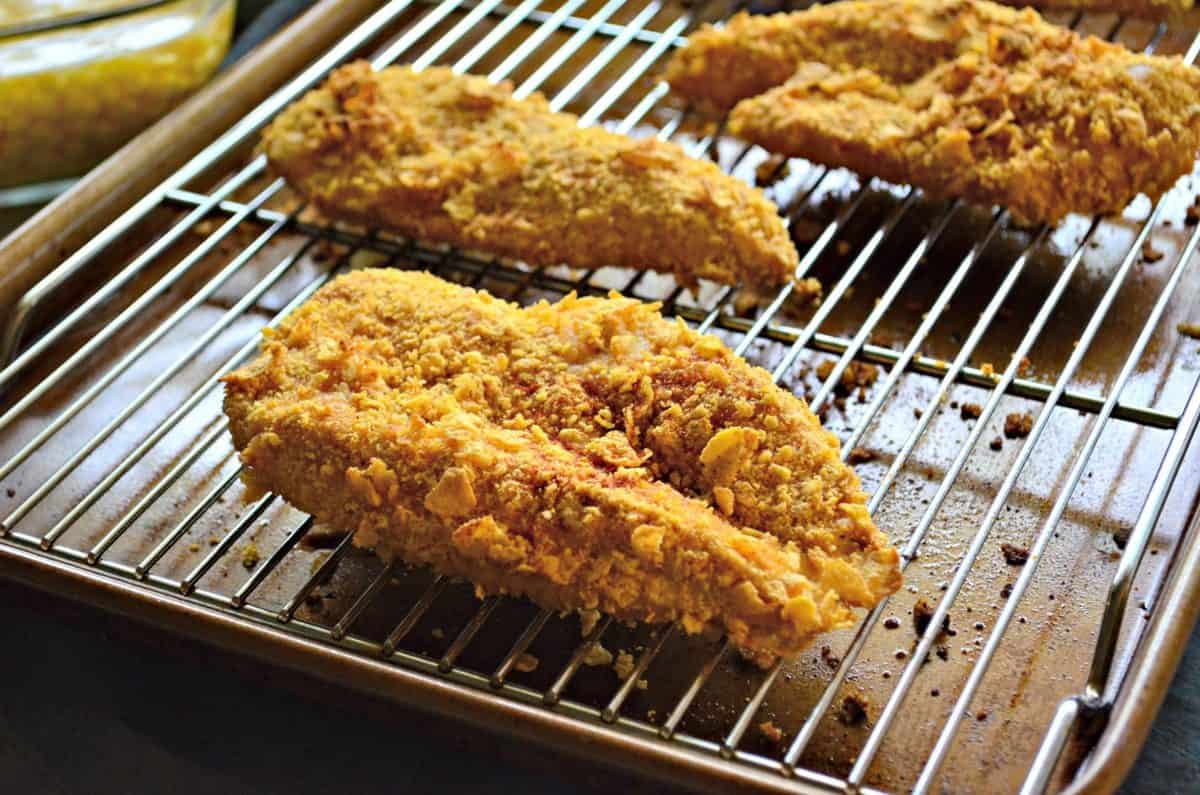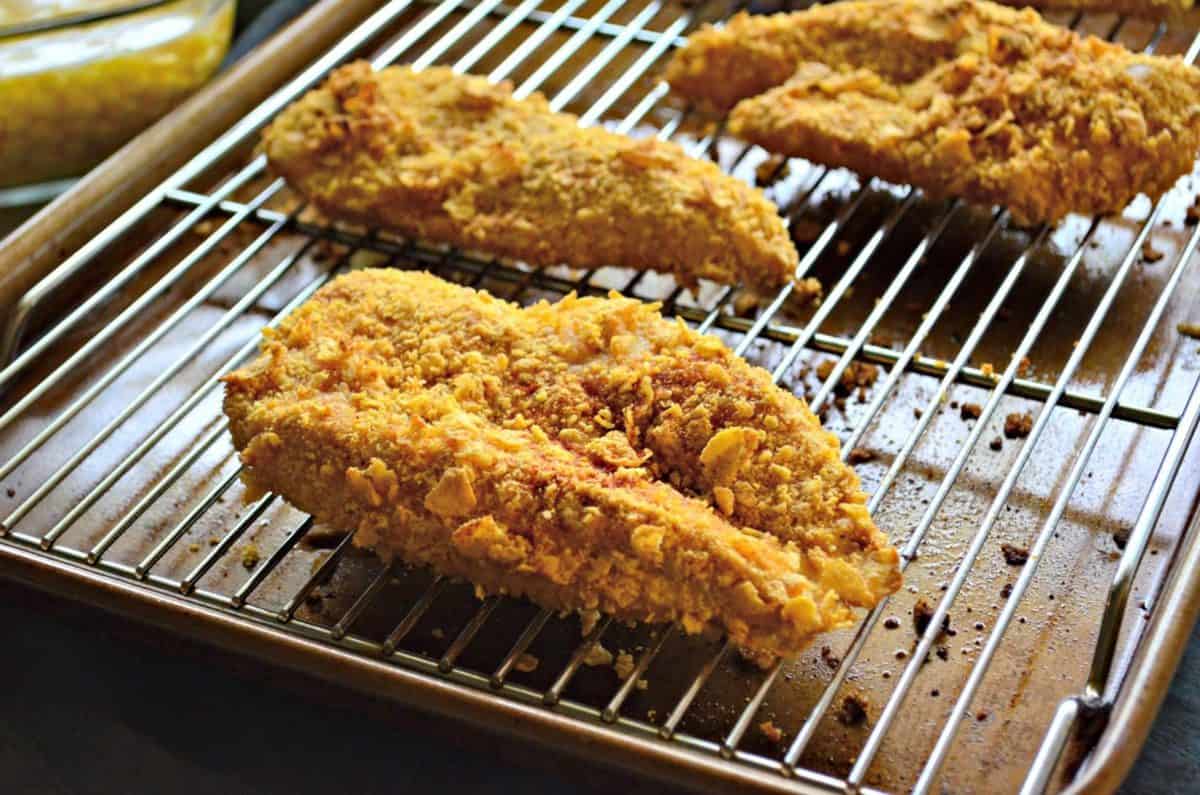 It dawned on me as I made Cornflake Baked Chicken the other week that I've never shared this with my readers. I know it's a crazy stupid simple recipe, but just maybe someone else has never heard of this and wants to give it a try. So that's why I'm sharing it today. Do you struggle to come up with new ways to cook chicken? I do! My toddler loves chicken in general, and because of that I'm always trying to figure out new ways to serve it up. He didn't bat an eye at this recipe and gobbled it right up. So that's a big win in my book! The secret to a crisp outer crust is using a baking sheet with a wire rack on top. That ensures that the chicken on the bottom won't become soggy and that it will crisp all around!
So if you want to try something new and craving that "fried" chicken taste without wanting to fry–definitely give my Cornflake baked chicken recipe a try.
Disclaimer: There are affiliate links in this post. That means, if you click on them and purchase something I will receive a very small portion of the sale at no additional cost to you.
Save
Save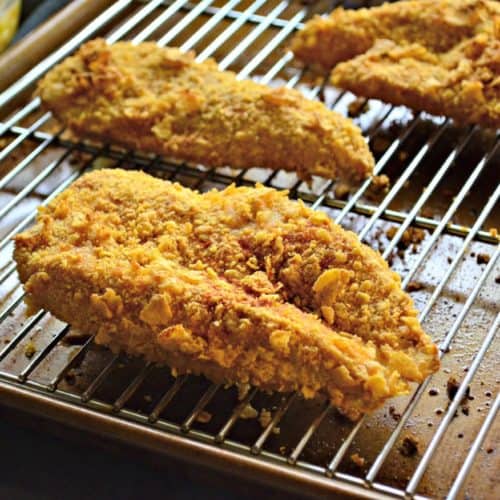 Cornflake Baked Chicken
Looking for a new chicken recipe and craving that "fried" chicken taste without wanting to fry–definitely give my Cornflake Baked Chicken recipe.
Print
Pin
Rate
Ingredients
2

cups

cornflakes

crushed

¼

teaspoon

paprika

pinch

of garlic powder

1

egg

2

tablespoons

water

2

tablespoons

Louisiana style hot sauce

4

chicken breast

salt and pepper to taste
Instructions
Preheat the oven to 400 degrees Fahrenheit. While the oven preheats, using a food processor blend until cornflakes are crushed.

Place the crushed cornflakes in a shallow dish, sprinkle with the paprika and garlic powder. Mix well and set to the side.

In another shallow dish mix together the egg, water and hot sauce. Whisk until incorporated and set next to the Cornflake mixture

Rinse and pat dry the chicken. Then season with salt and pepper on both sides (to taste). Dip the chicken breast in the egg mixture followed by the cornflake mixture. Make sure you coat both sides well. and then place on the wire rack. Repeat until all your chicken is coated and battered.

Place the chicken in the oven and bake for 30 minutes or until internal temperature reaches 165 degrees Fahrenheit and the tops of the chicken is golden and crispy. Enjoy immediately.
Nutrition
Calories:
324
kcal
|
Carbohydrates:
12
g
|
Protein:
50
g
|
Fat:
7
g
|
Saturated Fat:
2
g
|
Cholesterol:
186
mg
|
Sodium:
552
mg
|
Potassium:
884
mg
|
Fiber:
1
g
|
Sugar:
1
g
|
Vitamin A:
439
IU
|
Vitamin C:
11
mg
|
Calcium:
17
mg
|
Iron:
5
mg