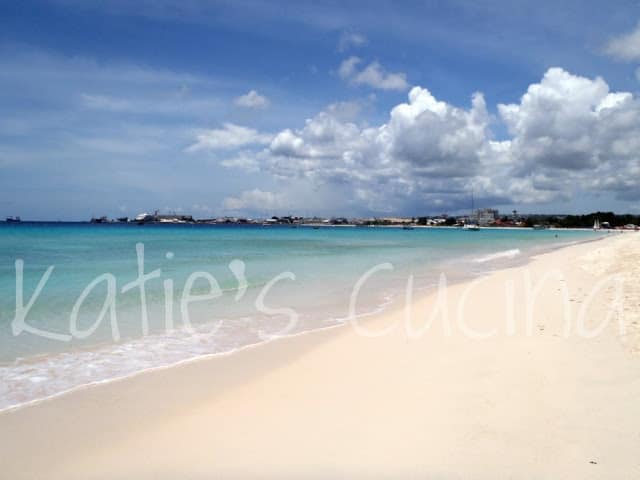 Day 3 of vacation week on Katie's Cucina. Today I'm going to share with everyone an island that I truly fell in love with; Barbados. It was my first time to Barbados, and definitely won't be my last. By far the most beautiful beaches I've ever witnessed in my young life. The finest and whitest beaches and the clearest water in the Caribbean. The locals are friendly and don't badger the tourist like other Caribbean islands do! We were only in Barbabdos for a day (we were on a Southern Caribbean cruise), but that didn't stop us from exploring and doing as much as possible. I'm a scuba diver, so naturally we went in search for a dive shop first thing in the morning. Luckily the tourism desk with eager to help us, and found us a dive shop that had 2 spots opened for a morning dive. We went on a single tank dive with an awesome local dive shop; The Dive Shop LTD. Upon returning from our dive we walked up the shoreline of the beach and to the dive shop where we found some locals cutting down coconuts.
As soon as I had the chance to put my gear down I began filming (I got the locals permission first, of course). He gave all of us divers coconuts to drink to rehydrate ourselves after our dive. My husband started asking him questions (you'll here him in the video)!
After our amazing dive (we saw massive sea turtles, lush sea vegetation and a wide variety of tropical fish) we were in search for lunch. A few of the divers at the dive shop suggested we try roti, a dish that is native to their island.
Roti
is a tortilla like wrap filled with a curried dish inside. My husband and I walked a few blocks until we found the Indian Grill which was suggested by the locals.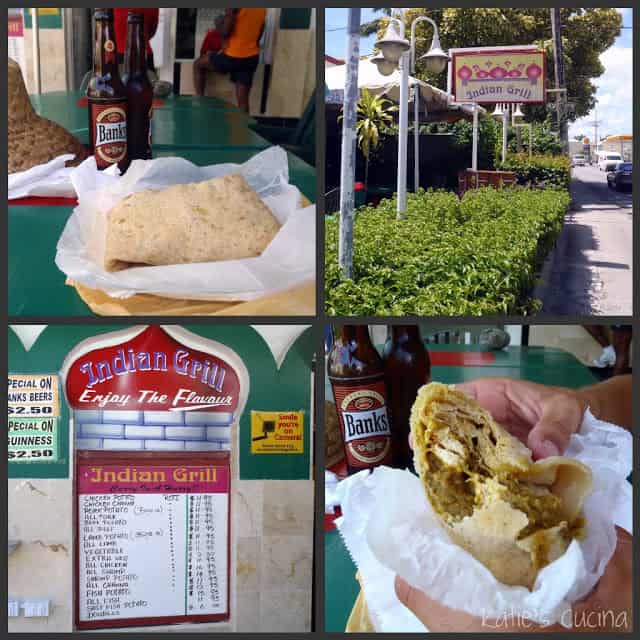 We order one chicken and potato roti to share along with a Banks beer (local beer in Barbados). We were fighting over the roti… it was so delicious! Don't be alarmed by the price… it was in Barbados dollars which was double the US dollar. Our Roti really cost around $6 US.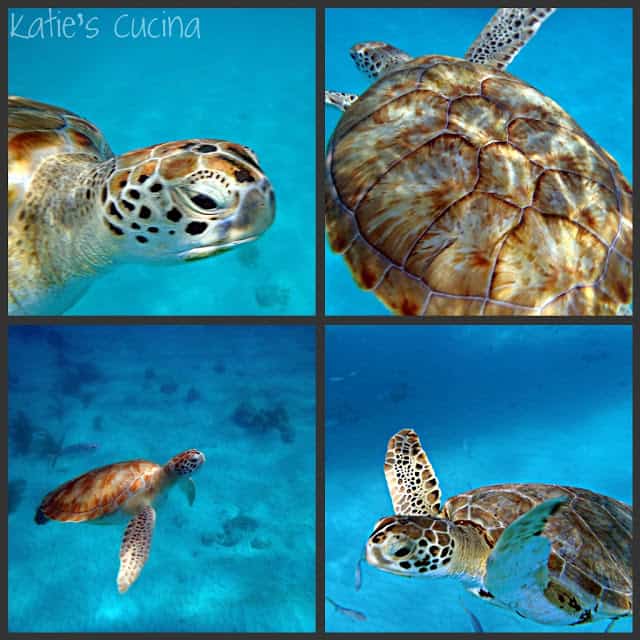 After lunch we headed to Carlisle Bay (pictured above) where we enjoyed the crystal clear caribbean waters. We kept seeing tons of boats right off the coast of Carlisle Bay drop snorkelers off. That's when it occurred to us that they were probably snorkeling with the turtles.
We forgot our snorkels and mask, so after much convincing my husband rented one. He swam toward the boats and sure enough… he saw tons of hawksbill and leatherback turtles!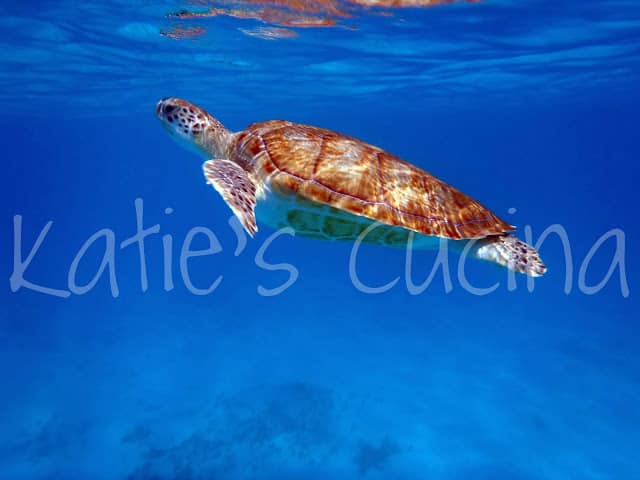 I plan to frame quite a few of these prints for our tropical retreat (aka the guest room).
We have a water proof camera, so not only did my husband take the amazing photos above, but he took some video of these amazing sea creatures in their habitat.
I could honestly watch this video over and over again. It's surreal!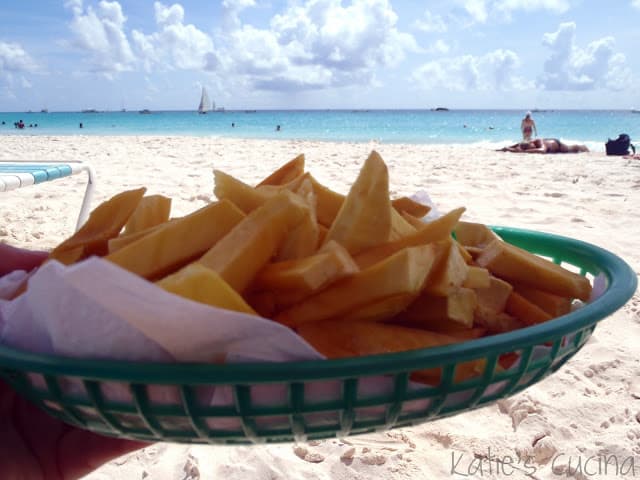 After all the swimming with the turtles we were due for an afternoon snack. I saw at the bar that they offered bread fruit fries. I was first introduced to bread fruit on our honeymoon and instantly fell in love with it. If you've never had it I think the best way to describe it is a mix in taste between potato and bread. It's a carb lovers dream!
If your ever thinking about visiting Barbados–don't hesitate! It's an amazing island that I truly can not wait to visit again!