This past weekend my husband and I went on a fun-filled trip to the arm pit of Florida for the 4th of July. After driving four hours north west we arrived to a small little fishing town called Keaton Beach located in Perry, Florida. We had the chance to spend some much needed time with some long-lost friends of ours. Both Saturday and Sunday we spent our days on the boat in the bay "hunting" for scallops! Yep, that's right… we went scalloping! Most people don't realize where scallops come from. The best way to describe scalloping is its an Easter egg hunt for adults under water. You snorkel around the bay using gloves, to pick up the scallops and store them in a mesh bag until you return back to the boat. They usually reside in the mossy or tall grass and can swim away if you don't grab them quick enough! They have beautiful blue eyeballs and produce a scallop the size of the tip of ones
pinky
! Due to the oil spill we weren't sure we were going to be able to make our trip, but luckily the oil hasn't reached Keaton Beach yet. Saturday we limited out with 10 gallons of scallops followed by 8 gallons on that Sunday. We were stuck in a heavy rain storm for a good hour and all choose to "hunker down" with a few large umbrellas, sitting in the fetal position, in the middle of the ocean! Not the smartest choice but luckily no one was hurt other than being extremely cold! I can't wait to start cooking with my 2 pounds of bay scallops; I can promise there will be many recipes to come. You can look at our pictures below from our scalloping adventure!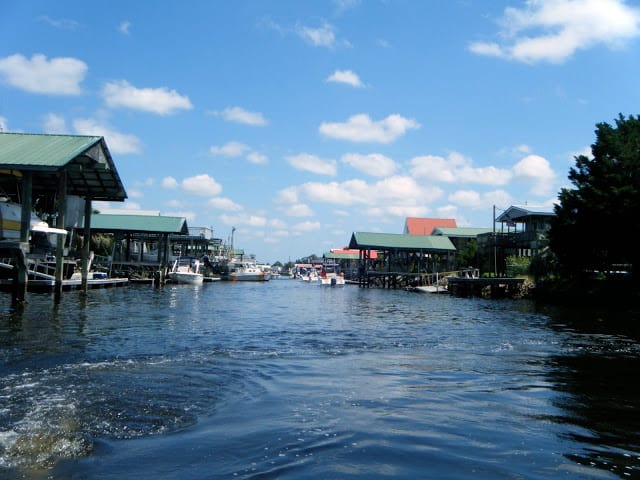 Here is a picture of us leaving the marina.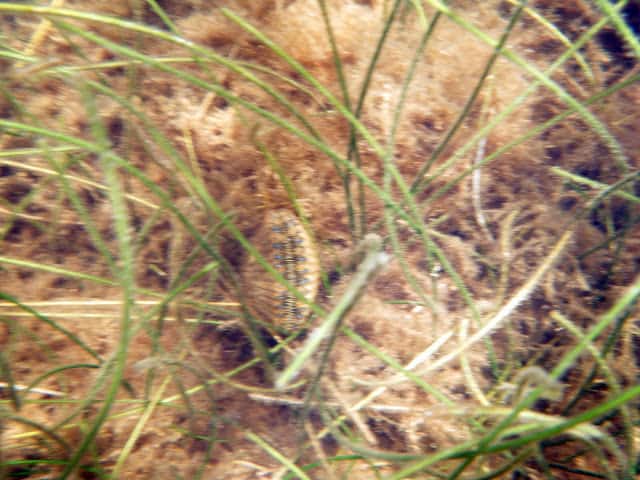 Here is what it looks like under water… see the scallop near the middle? At times they can be difficult to spot–you really have to pay attention!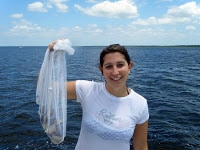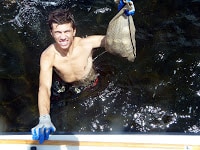 Here's my first bag I brought up… only a dozen but better than nothing! And of course my husband who has a bag full of scallops!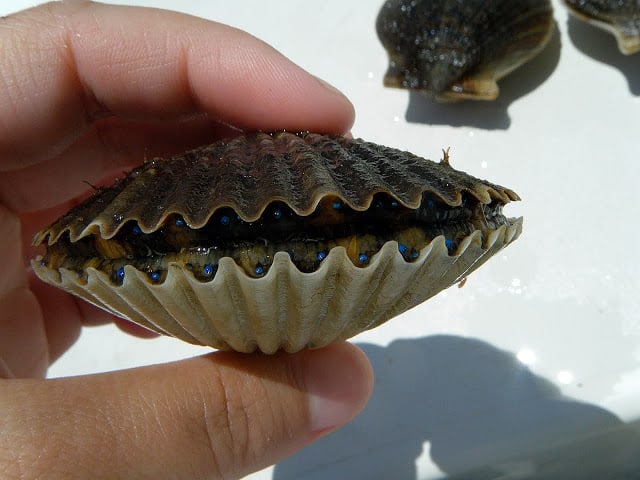 See the blue eyes and hairs???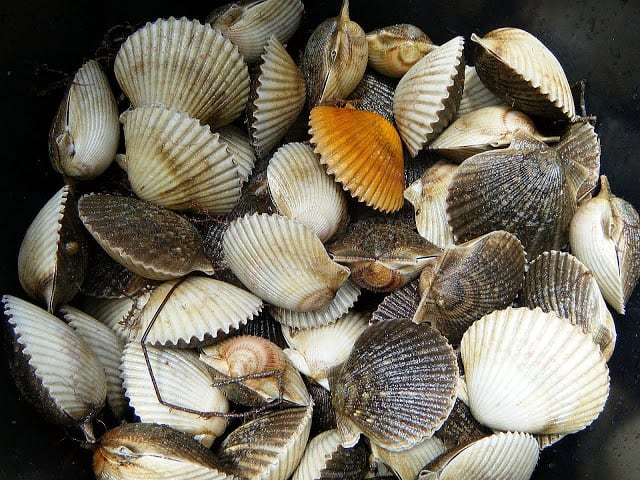 Look at all them scallops!
When we weren't scalloping we were hanging out with our good friend Wayne, and his family and friends. His mother is an absolutely amazing cook and cooked us some fabulous dinner. She once was a caterer, and is talented at cooking for large groups. This past weekend we had over 25 people there, and she was able to easily feed all 25 of us with tons of leftovers for days to eat! Mary also has an awesome garden and is really getting to use the fruits of her labor! She's even been canning some of her vegetables and making jams from some of her berry bushes! She made the most amazing roasted red peppers. I can't wait for her to send me the recipe so I can make them and share them with all of my readers!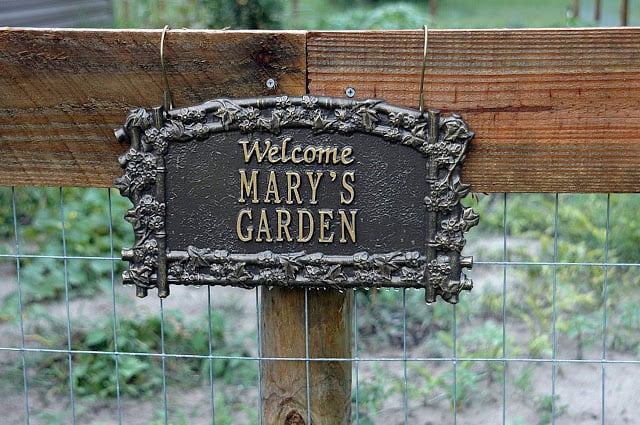 Some of the fruits and vegetables growing in Mary's garden.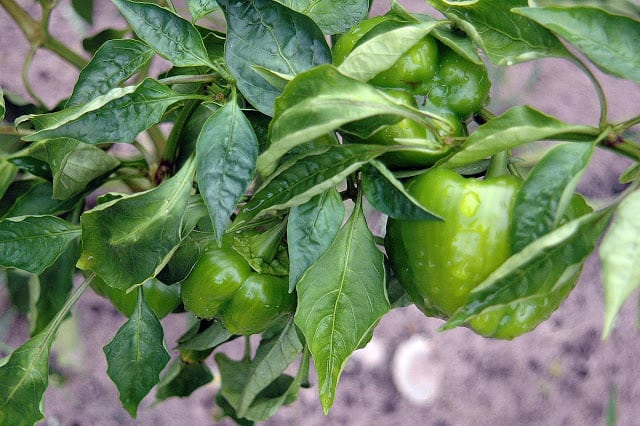 Bell Peppers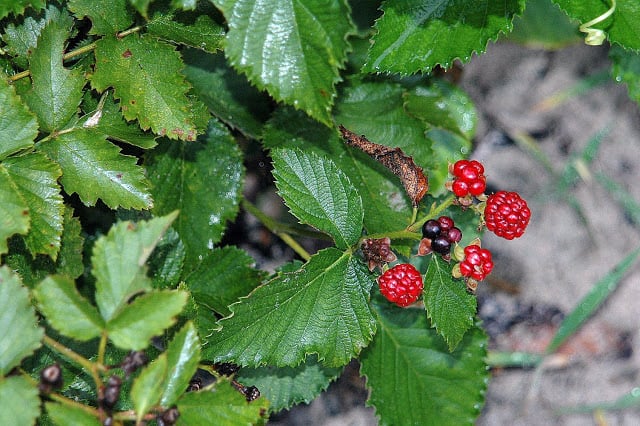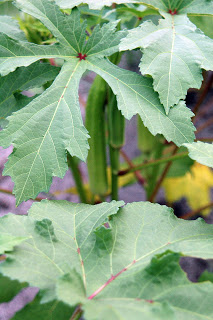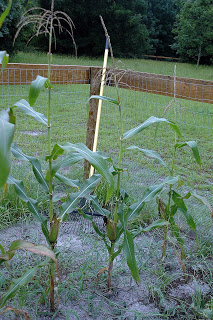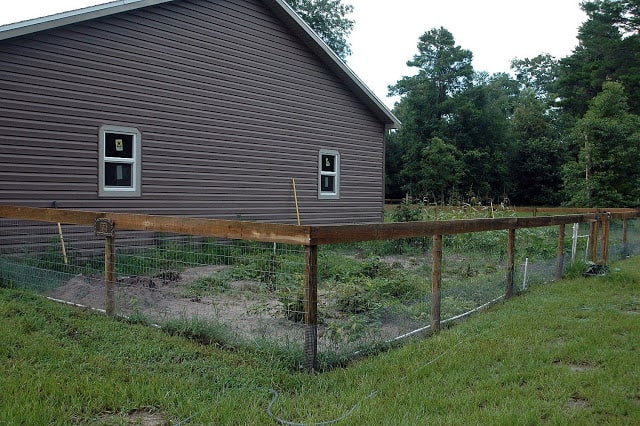 Here is the view of Mary's garden!
On our way home I was looking forward to stopping at the
boiled peanut
cart on US HWY 27. Sure enough–he was there! So we got to partake in some Cajun style boiled peanuts. We've stopped every single time we've gone up to Keaton–it's kind of a tradition we've made for our selves.
I had never heard of this southern delicacy until a few years ago. You haven't "lived in the south until you've eaten boiled peanuts" as some of my friends like to tell us. I'm so glad I tried them a few years back and can say I'm addicted to them!
After talking with Papa Peanut he told me that he soaks his peanuts in the
garlic
and
onion
sauce which he likes to call the "fat Italian" because of all the
garlic
and onions he uses in the sauce. After the peanuts have soaked in the sauce long enough he transfers them into the Cajun blend he creates. Although he didn't tell me all his secrets and spices he did give me a little idea of how it's all made! I definitely can tell you that some Tabasco sauce or some other type of hot pepper sauce is used along with tons of chili peppers!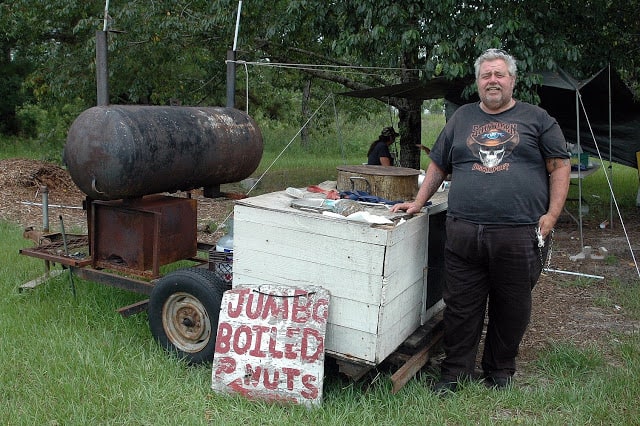 Papa Peanut & his stand!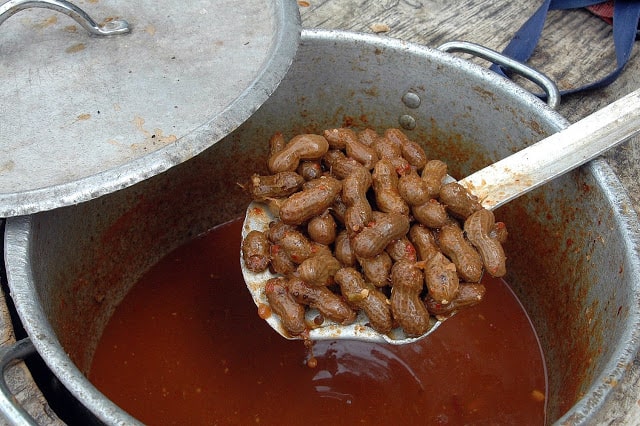 Beautiful Cajun boiled peanuts! As Rachael Ray would say: yum-o!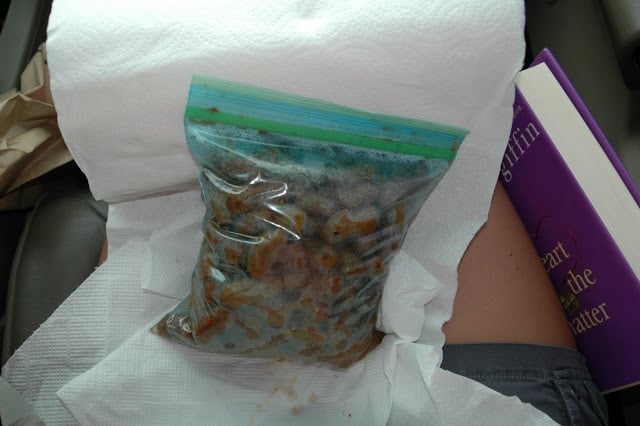 Our bag of peanuts, tons of paper towels, and the fantastic book I was reading all weekend!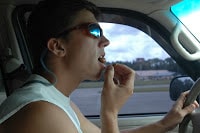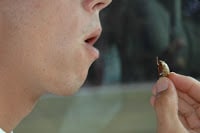 My husband enjoying some of the boiled peanuts!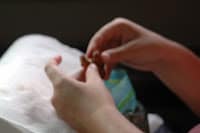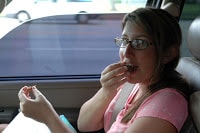 Me enjoying some of the peanuts (husband was filling up gas–not driving and taking pictures)