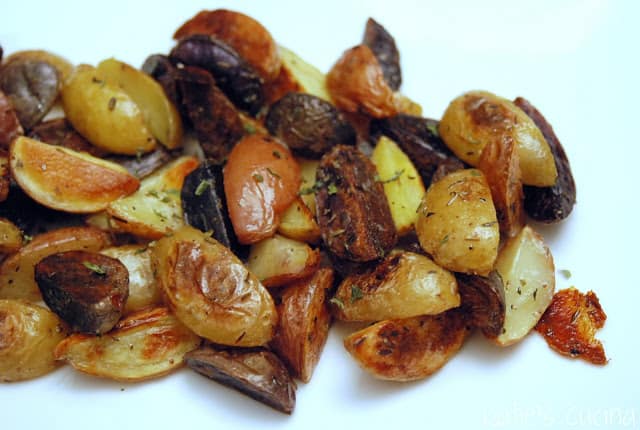 I've always had a love for potatoes, so when
Potato Inspirations
contacted me and asked if I'd like a few free bags of potatoes to try–I did not hesitate! Potato Inspirations is a new company that is selling their premium potatoes to local Publix supermarkets. These potatoes are grown my family farmers and are made for fast prep, fantastic flavor, and can be used for everyday dishes or gourmet meals!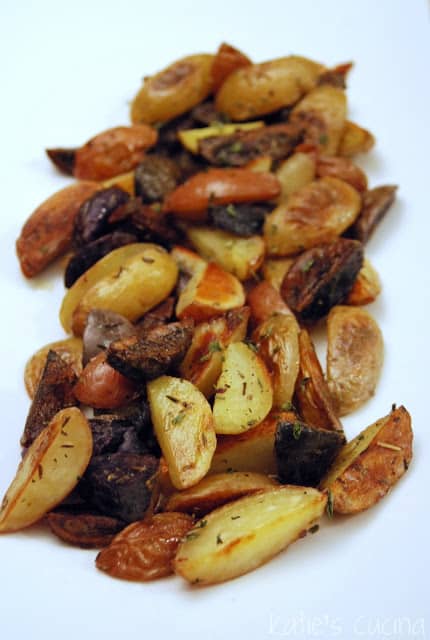 I'm always dreaming up ideas on easy and hastle free side dishes. Especially starch side dishes since I get tired of eating the same old plain potatoes and rice. I feel like I don't use the spice blend herbes de provence enough, and knew that it would compliment the potatoes well. This was an easy dish to prep and with everything said and done took a half hour from start to finish!
Source: Katie Original


Ingredients
1 bag Potato Inspirations Celebration Blend
1 tbsp Herbes De Provence
1 tbsp olive oil
½ tsp salt
¼ tsp black pepper
Instructions
Preheat oven to 400 degrees.

Rinse and dry potatoes. Quarter each potato (to form a wedge). Place wedged potatoes in a large zip lock baggy and toss with herbes de provence, salt, pepper, and olive oil. Seal bag and mix until all the flavors are incorporated.

Place potato wedges on a baking sheet and cover with tin foil. Bake for 20 minutes covered. Remove foil from top of pan, using a spatula move potatoes around, and then bake for another 5 minutes or until fully cooked. Serve immediately.

Disclaimer: I received free potatoes to write this post, and was not monetarily compensated. All opinions are my own and do not reflect the company.