Enjoy the flavors of meyer lemon in this delicious and easy-to-make Meyer Lemon Buttermilk Pound Cake recipe.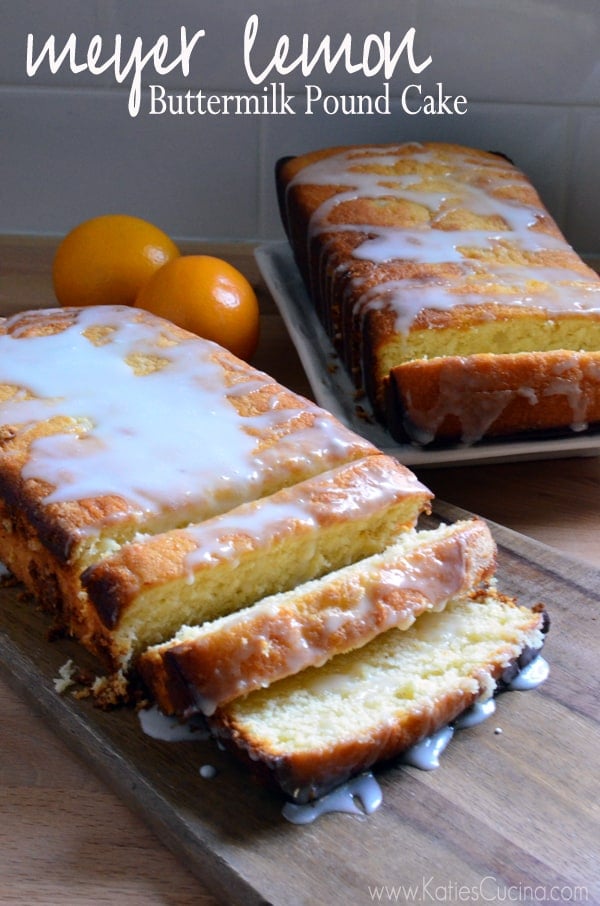 After bringing homes bags and bags of produce from the Southeast Produce Conference last weekend I knew I wanted to make a pound cake with the bag of Meyer Lemons I received from Duda Farm Fresh Foods.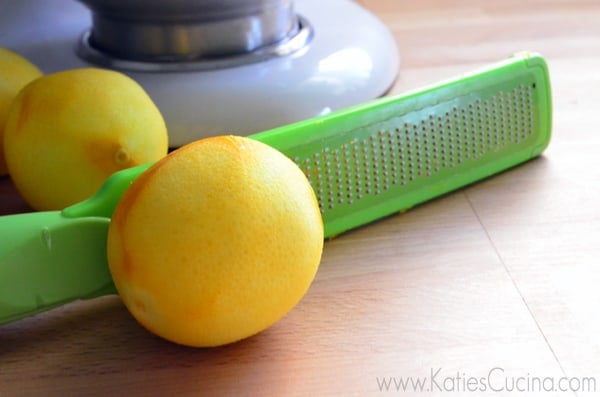 I was never one to love lemon cakes, but over the past few years I've learned to love them. My inlaws have a lemon tree and always load us up with lemons. Granted they are not Meyer Lemons but they are pretty darn close. So what do you do when you have a plethora of lemons? You make a lemon pound cake. That is what my mother in-law does year after year as well as homemade lemonade that is to die-for. I've made pound cakes in the past, and I recently realized that I've just never blogged about them. I've used Ina's recipe for the past few years and love it. I don't do the lemon juice soaking method that she suggest. I skip that step and just add it all in the batter. But the glaze is an absolute MUST! I also grate all my lemons I have on hand. I love using my KitchenIQ Better Zester. It captures all the lemon zest with out it going all over the place. If you have extra zest feel free to freeze it for another day. It freezes beautifully!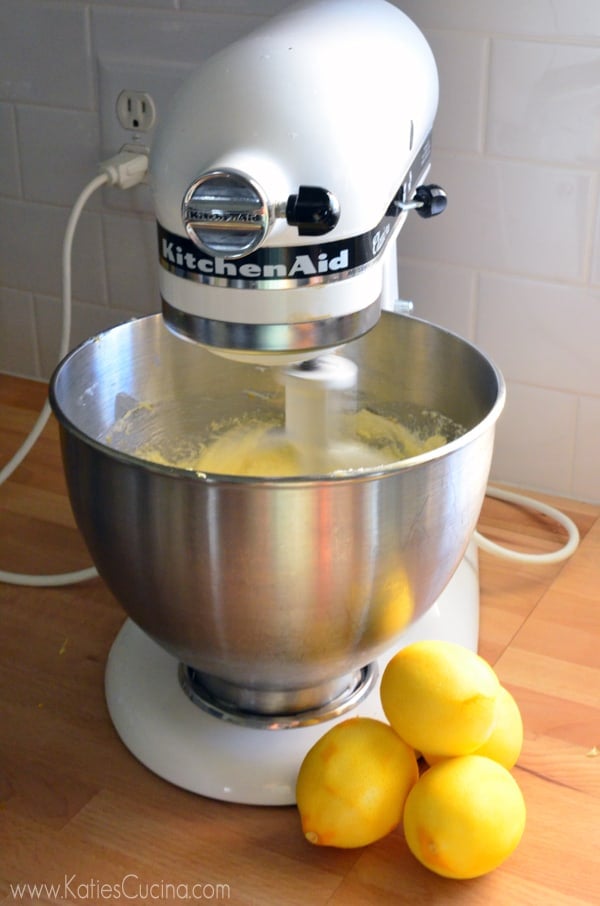 I made this recipe for meyer lemon buttermilk pound cakes last Sunday. I use my KitchenAid Stand Mixer on an almost daily basis, and on the weekends you'll find me using it multiple times throughout the day. Constantly washing and re-washing my paddle attachment and bowl. I love that I can throw in my butter and sugar, set it and let it do the work while I work on prepping the rest of the recipe (or cleaning dishes). I brought one pound cake into my office on Monday (which by the way the pound cake was devoured in .5 seconds), and kept one at the house for us. I didn't think my husband would like it. Once again, he has surprised me, he likes it and has been taking a slice every day this week with his lunch. And well… I may or may not have a few slices each day. Shhh don't tell anyone.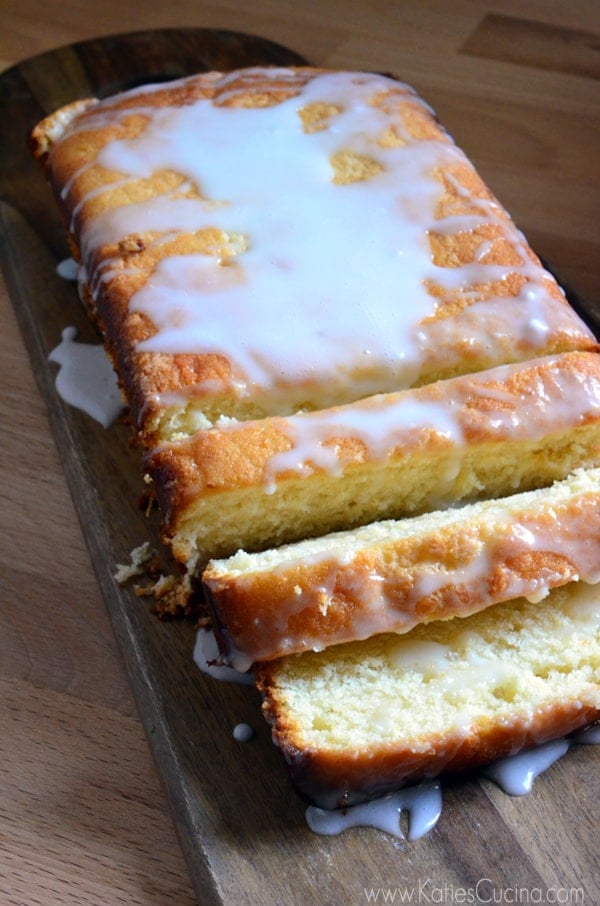 And in case you've never used/bought Meyer Lemons. I have a great storing tip for you. Store lemons away from foods with strong odors. If you refrigerate them they will last for up to 20 days! This works for all lemons but you definitely want to keep your Meyer Lemons away from the stinky foods. They are super fragrant and you don't want to alter their fragrance.
So, if you can get your hands on some Meyer Lemons (or any lemons) and craving pound cake… I definitely challenge you to make this Meyer Lemon Buttermilk Pound Cake. You won't be disappointed.
Adapted from Ina Garten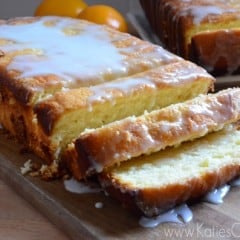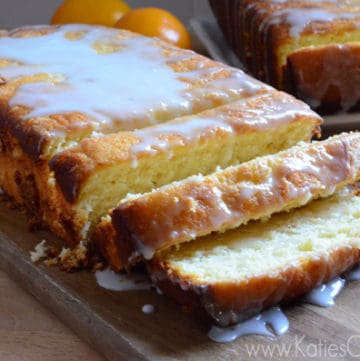 Meyer Lemon Buttermilk Pound Cake
Enjoy the flavors of meyer lemon in this delicious and easy-to-make Meyer Lemon Buttermilk Pound Cake recipe.
Print
Pin
Rate
Ingredients
For the Cake:
2

sticks

unsalted butter

softened

2 ½

cups

granulated sugar

4

extra-large eggs

at room temperature

5

Meyer Lemons

zested

3

cups

flour

½

teaspoon

baking powder

½

teaspoon

baking soda

1

teaspoon

kosher salt

¾

cup

Meyer Lemon juice

¾

cup

buttermilk

at room temperature

1

teaspoon

vanilla extract
For the Glaze:
2

cups

confectioners' sugar

sifted

3 ½

tablespoon

Meyer Lemon juice
Instructions
Preheat the oven to 350 degrees Fahrenheit. Spray cooking spray on two loaf pans.

Cream the butter and 2-½ cups granulated sugar using an electric mixer fitted with the paddle attachment. Mix for about 5 minutes until light and fluffy. With the mixer on medium speed, add the eggs, 1 at a time, and the lemon zest.

Sift together the flour, baking powder, baking soda, and salt in a separate bowl. In another bowl, combine ¾ cup meyer lemon juice, buttermilk, and vanilla extract. Add the flour and buttermilk mixtures alternately to the batter, beginning and ending with the flour. Mix until just combined. Divide the batter evenly between the two loaf pans, smooth the tops, and bake for 55 minutes. Test that the cake is done by inserting a skewer or toothpick in the middle--it should come out clean with no crumbs attached. Let the cakes cool on a wire rack for at least 30 minutes.
For the glaze:
Combine the confectioners' sugar and the lemon juice in a bowl, mix with a wire whisk until smooth. Pour over the buttermilk pound cakes.
Notes
I used 8 ½ by 4 ¼ by 2 ½-inch loaf pans.
Nutrition
Calories:
261
kcal
|
Carbohydrates:
44
g
|
Protein:
3
g
|
Fat:
9
g
|
Saturated Fat:
5
g
|
Polyunsaturated Fat:
1
g
|
Monounsaturated Fat:
2
g
|
Trans Fat:
0.3
g
|
Cholesterol:
48
mg
|
Sodium:
149
mg
|
Potassium:
51
mg
|
Fiber:
0.5
g
|
Sugar:
31
g
|
Vitamin A:
288
IU
|
Vitamin C:
4
mg
|
Calcium:
23
mg
|
Iron:
1
mg