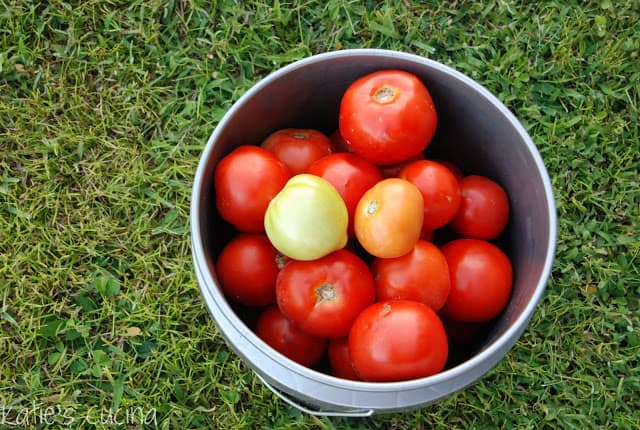 Last month I received a 10-gallon bucket of
Ruskin Tomatoes
from a friend of ours. She had went tomato picking in Ruskin, Florida. I had never heard of the city of Ruskin nor that it was known for it's tomatoes. It felt like Christmas morning when I received the bucket of tomatoes. My mind was racing with recipe ideas, and the fact that my husband and I were probably going to turn into tomatoes if we ate 10 gallons worth started to scare me.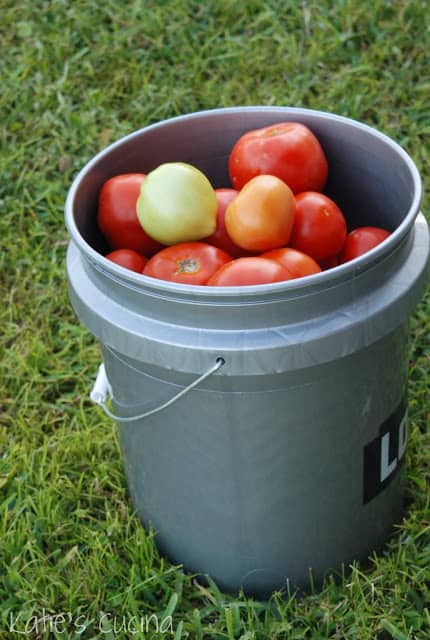 The first thing I did was sort through the tomatoes, and purge the already rotting tomatoes (that was about 10). I felt guilty to throw them away, but then I looked at all the tomatoes I had left and moved on with my guilt trip! I also gave about 15-20 to friends and family. Which ultimately left me with about half a buck full (maybe 5 gallons or so). I cooked up 3 new recipes that had never made it on to Katie's Cucina and I'm excited to share these awesome recipes with my readers. I declare this week tomato week on Katie's Cucina. I hope you'll enjoy the new tomato recipes and share them with your family and friends.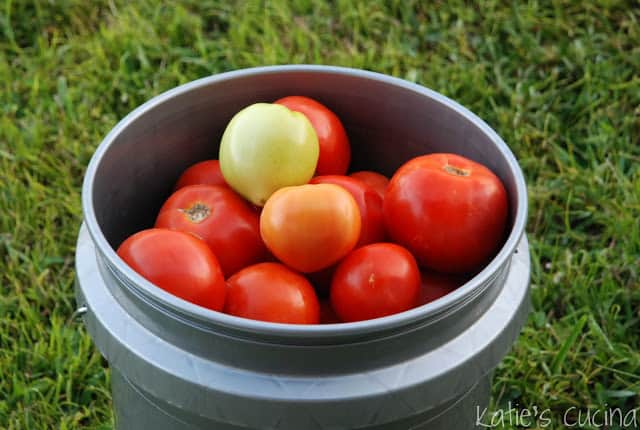 Come share in the tomato love at the Tomato Love Recipe Exchange, hosted by
Gimme Some Oven
& Bake Your Day, sponsored this week by
Whole Foods Market
. Also visit Recipe for Change to learn more about how to support tomato farmers.