Slow Cooker Buffalo Chicken Wings
Entertain with ease with my easy no fuss recipe for slow cooker buffalo chicken wings. You will never make wings any other way again!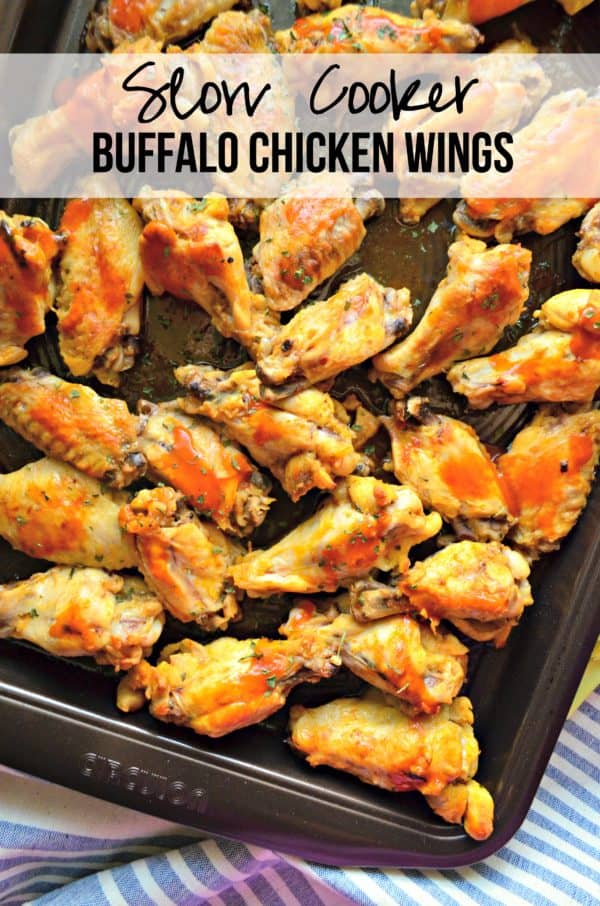 My husband loves wings. Nothing makes his foodie heart pitter-patter then a big plate of chicken wings. Every year I try to come up with 1-2 new recipes to fulfill his food dreams (and stomach). In an effort to simplify my life a little I decided to try and cook wings in the slow cooker, and I kept it super simple.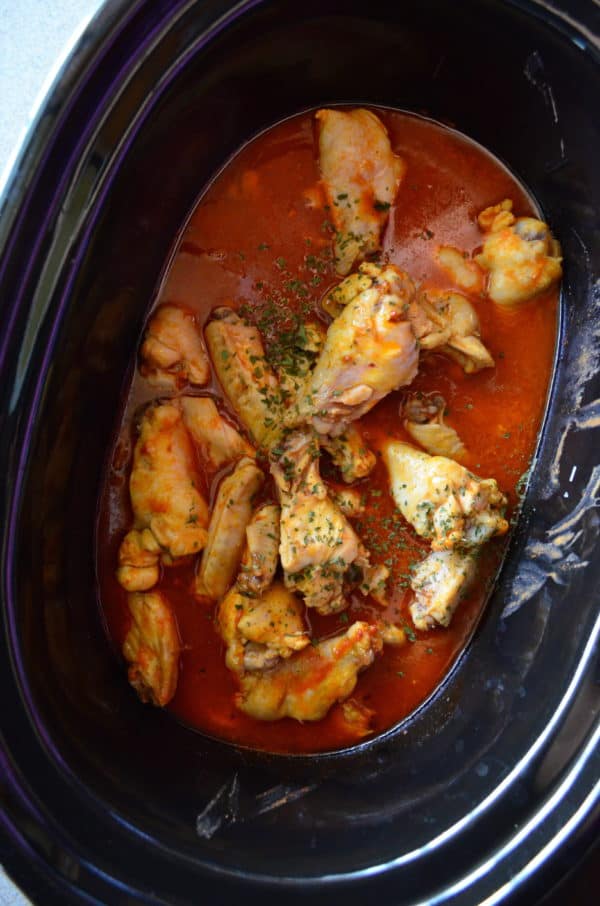 When I say I kept it simple it's just good old chicken wings and a bottle of Frank's Red Hot Buffalo Sauce. Nothing too fancy here! You just toss the two together and cook on high for two and a half hours. I kept it simple and let me tell you that they tasted fine and with very little fuss! I did use a little dried parsley as a garnish to brighten them up a little, but most people could careless about it. I garnish everything so my husband doesn't expect anything less from me.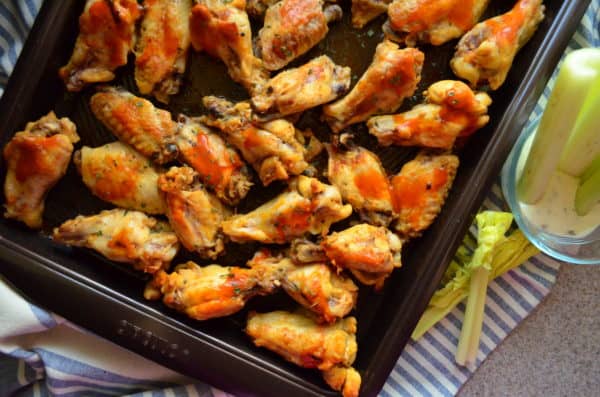 To give the wings the crispy fried/baked feel after the wings were done cooking in the slow cooker I turned on the broiler to my oven. I carefully removed the wings from the slow cooker using tongs (one by one) and then I placed them on to a baking sheet with a rim. I broiled them for 5 minutes. The first 3 minutes I had them on my middle rack and then the last 2 minutes I moved them to the top rack. They gave the wings just the amount of crispiness without being burnt. You don't have to do this step; however, if you want your wings to have that crispy taste to it then I highly suggest you don't skimp on the broiling step!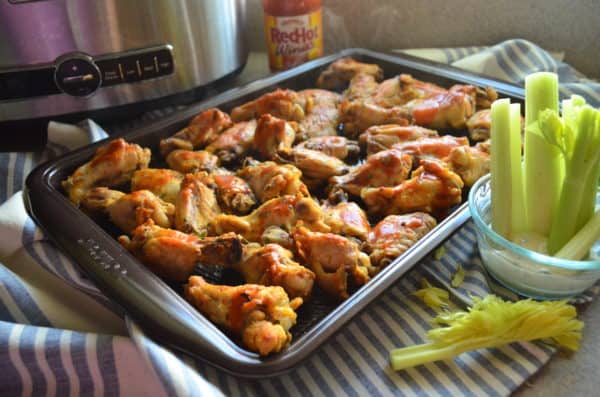 So the verdict… My husband loved these wings–the meat fell right off the bone and because of that he probably ate more than he normally would! We wrapped up any leftovers and then just reheated them in the oven the next day. But if your entertaining or going to a pot luck and want to bring wings, I highly suggest you try my recipe for slow cooker buffalo chicken wings.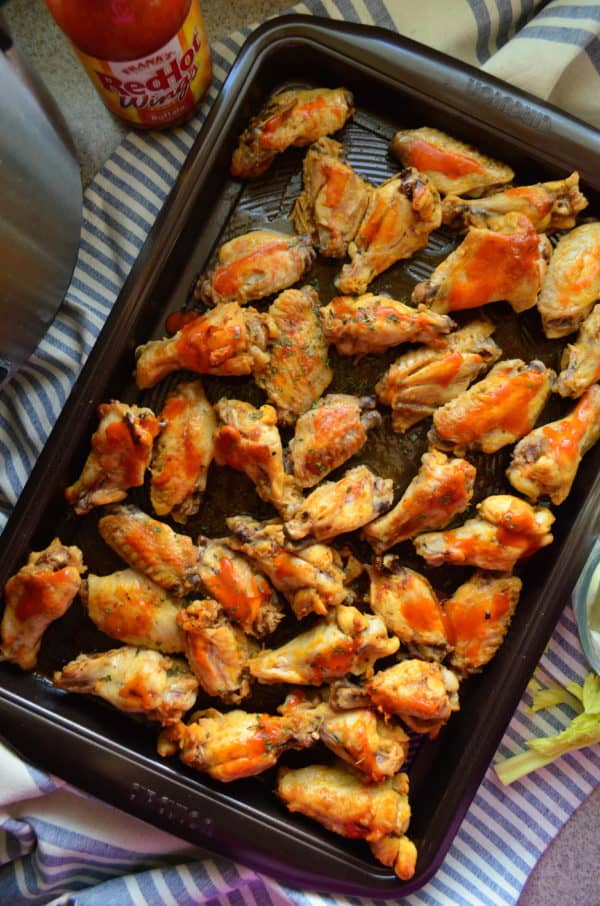 Warning
: Use of undefined constant rand - assumed 'rand' (this will throw an Error in a future version of PHP) in
/home/kjasiewicz21/webapps/katiescucina/wp-content/themes/katiescucina/single.php
on line
74
Leave a Comment