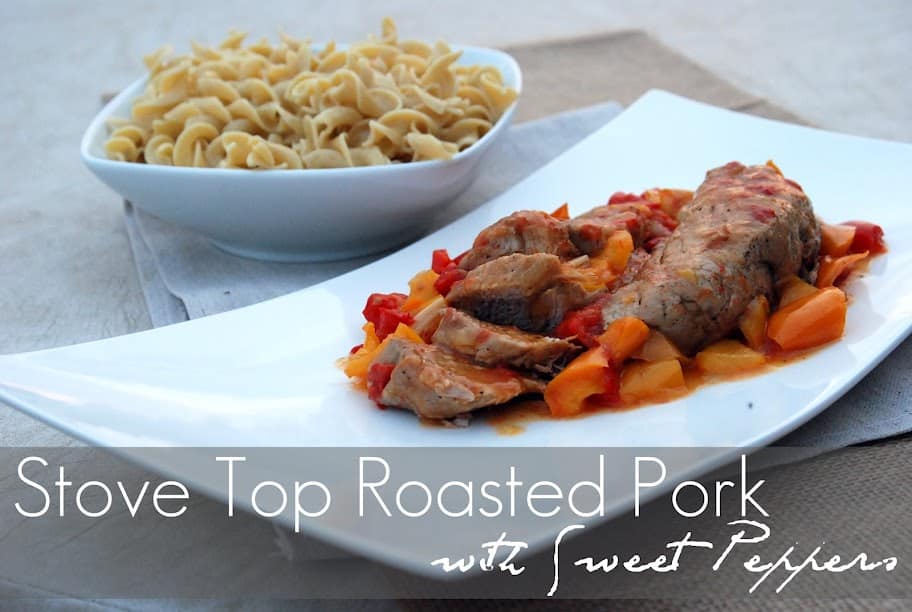 I've never thought to roast a pork on the stove top until I found this recipe. I wouldn't say it's quick. This recipe takes about an hour, but its so incredibly worth it. The flavors that develop and almost marinate this pork loin are unreal. We can give all the credit to the glorious sweet bell peppers and partial credit to fresh sage.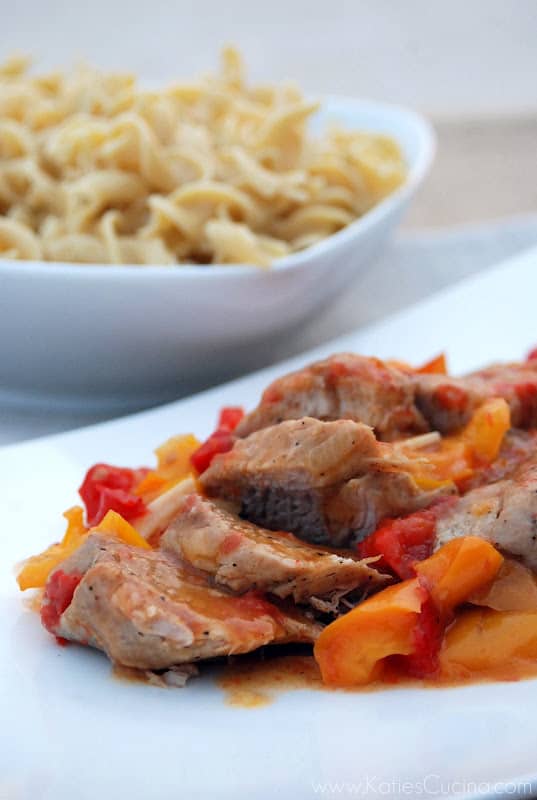 This meal is worthy of entertaining with and if you find your pork loin on sale its cost effective, too! I've made this meal twice. The first time I was entertaining and took a chance (although I'll say I'm about 99% accurate on knowing if I'll like the recipe prior to cooking). I took a few quick photos of the pork and went on with my meal. I'll say that afterwards I knew I would need to make this again. Not only because it is so incredibly flavorful, but because I needed photographs that would truly encompass how amazing this dish really is. My first set of quick photos did not do this meal justice! Of course, secretly inside, I'm grateful for that because I was more than happy to make this meal again (and again and again).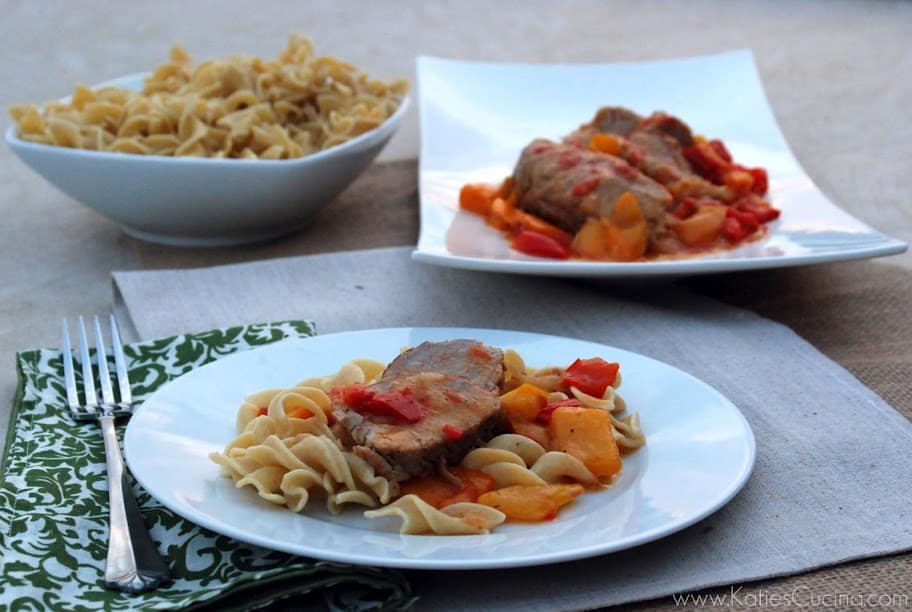 | | | |
| --- | --- | --- |
| Roasted Pork with Sweet Peppers | | |
Author:
Total time:
1 hour 15 mins
Instructions
In a 5 quart pan with lid, heat 2 tablespoons of vegetable oil over medium-high heat. Season the pork with salt and pepper and brown on all sides (about 10 minutes). Transfer the pork loin to a plate, and pour off the fat if needed. *My loin did not add additional grease to the pan.
Add the bell peppers, onion, garlic, sage and remaining 1 tablespoon of vegetable oil to the pan and season with salt and pepper. Cover the pan and cook over low heat, stirring occasionally, until slightly softened about 8-10 minutes. Add the chopped tomato and broth to the pan and bring to a boil over medium-high heat.
Add the pork back to the pan with the sweet pepper mixture, cover and cook over low heat, turning the meat once (cooking time should take about 40 minutes). Using an instant-read thermometer (insert it into the center of the pork it should read at the very minimum 145 degrees although just last year the standard was 165 and that's what I still go by.).
Remove the pan from the stove top. Transfer the pork to a cutting board and let rest for 10 minutes. Slice into ¼-inch-think pieces and transfer to a platter. Meanwhile, place the vegetables and juices back on the heat and bring to a simmer reducing the sauce. Top the pork with vegetable mixture.
Notes
I served this on top of a bed of thick egg noodles as Rachael Ray suggested.