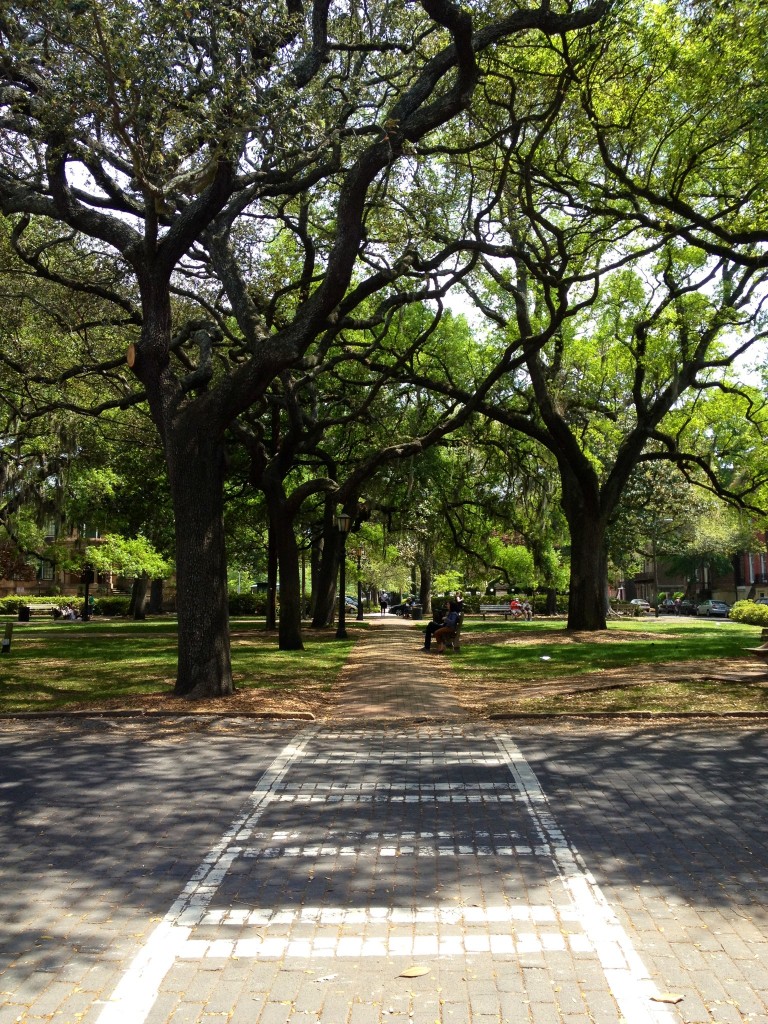 Last week my husband and I took a road trip–a very long 5 day road trip from Florida to Ohio and back; 1,600 miles each way to attend my best friends wedding. Although we were pressed for time we tried to make the drive as fun as possible. Our first stop was in Savannah Georgia for a late lunch. After consulting with multiple "tweeps" Chris from Eat Local Orlando highly recommended we pay a visit to Zunzi's. After we read through a few reviews on Trip Advisor this place was definitely in the running. Although little did I know that this was the only place my husband wanted to eat at which meant I did not get a choice (next time we WILL try Mrs. Wilkes's Dining Room). I'm not gonna lie–I wasn't 100% on board and was pouting during our few blocks of walking. I wanted to sit down and eat soul food while in Savannah. Not a mixture of International cuisine. I'm glad that my husband dragged me to this place, because it was amazing. Amazing times 10 and we will definitely grab food again on our next visit to Savannah.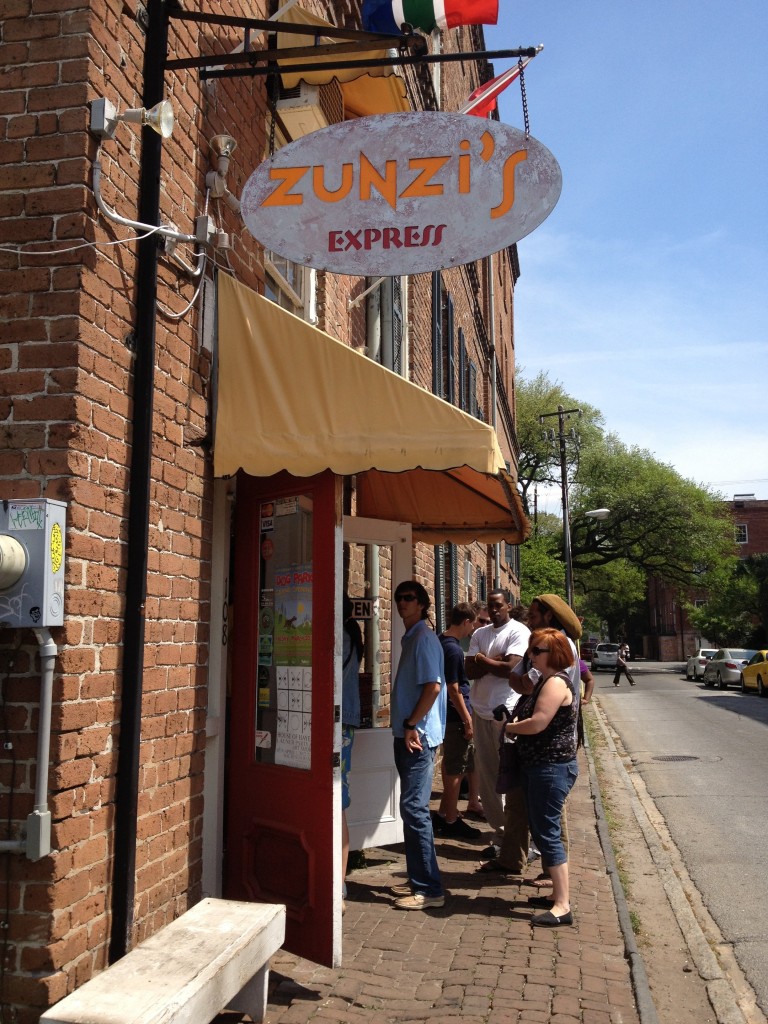 Zunzi's is a take-out restaurant. Their are tables on the side of the building, but their is a gorgeous park a little less than a block from the restaurant. It's also rather popular and at 2:00 in the afternoon their was still a line outside the door. Then again… you can realistically only fit 4-6 people inside the establishment.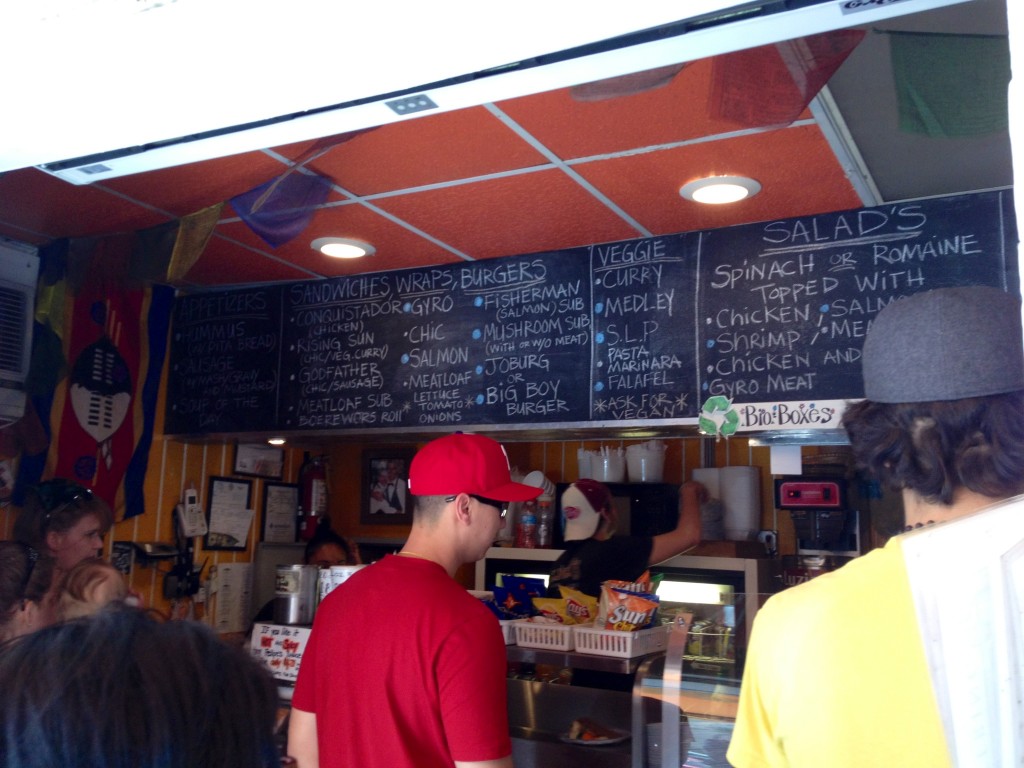 It's also a little fast paced and if your new to the restaurant you might feel a bit overwhelmed like I did. But rest assure the people behind the counter are super friendly and will explain everything and give you a sample if your still not sure what to order! Luckily, I was able to read the full text menu on my phone thanks to FourSquare. It was preloaded and gave me access upon checking in.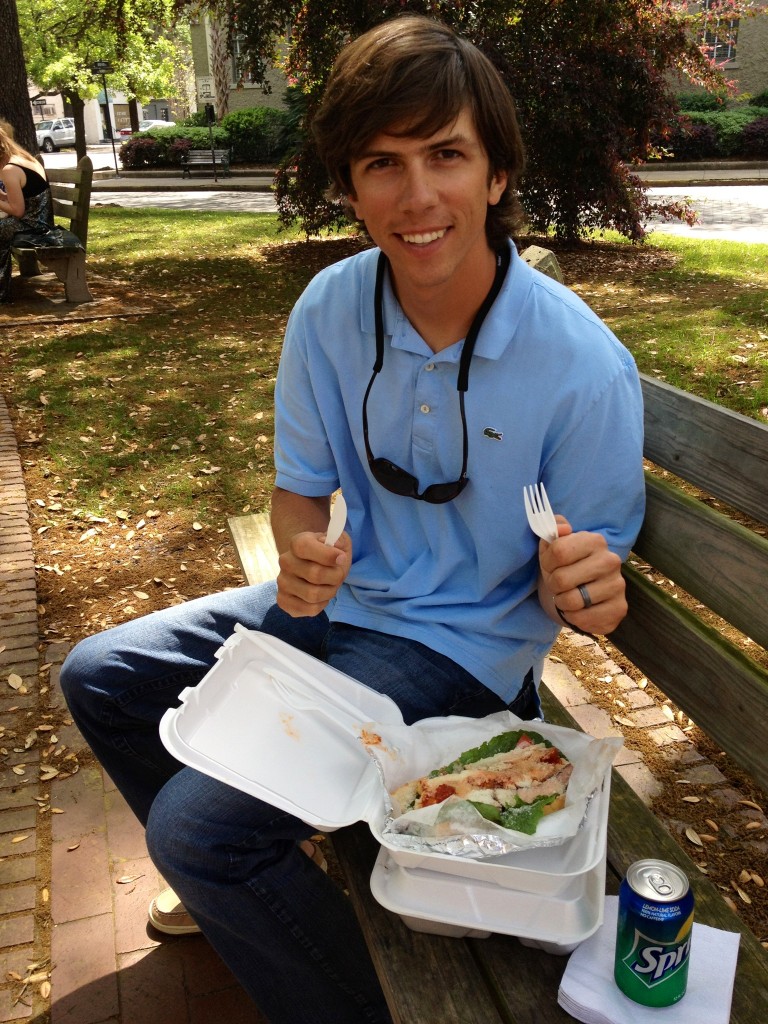 After much wavering, my husband, Jon, went with the Godfather sandwich. It was pretty much the best of both worlds. Part Bowerwors on a roll (which is what Chris highly suggested) and part conquistador. The Godfather sandwich consisted of homemade South African Sausage which resembled similar flavors of Polish Kielbasa. The sandwich also had a baked chicken breast, lettuce, tomato, and two sauces all served on french bread. He said it was heavenly and surprisingly ate the entire sandwich!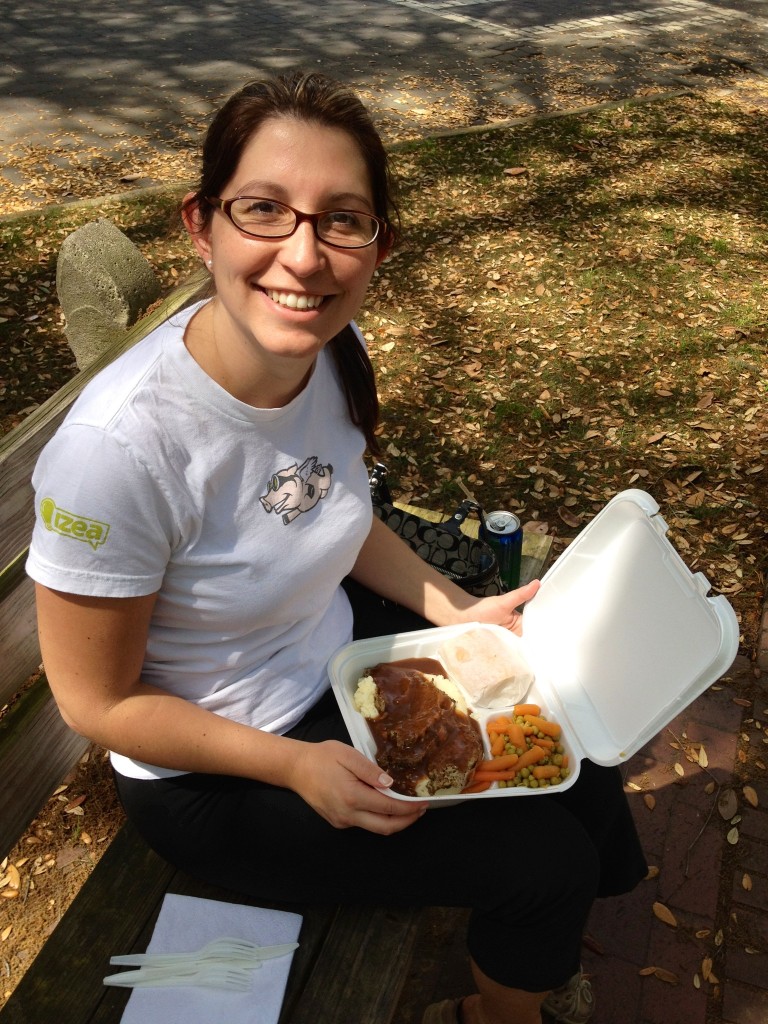 I was really in the mood for comfort food and what screams comfort food better than meatloaf!?!? So yes, I ordered and ate meatloaf in a park! I was sold on the meatloaf as soon as I asked how it was prepared and they said with brown gravy not ketchup. That's the exact same way I make my meatloaf! With brown gravy and in my opinion its the only way it should be served up. 4 thin slices of well seasoned meatloaf were nestled on a bed of mashed potatoes. It was heaven in each bite, and me being a veggie girl I had to get a side of carrots & peas. I was so full from eating almost the entire serving of meatloaf that I only had one bite of the french bread that was freshly baked and full of flavor.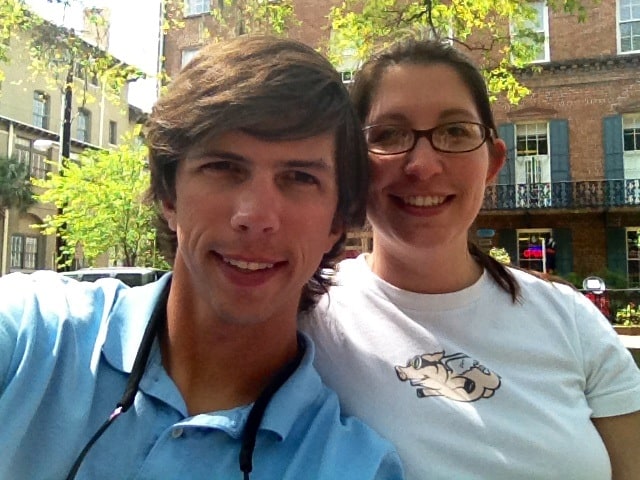 After lunch we took a one-handed photo in the park and began walking a few blocks back to our car.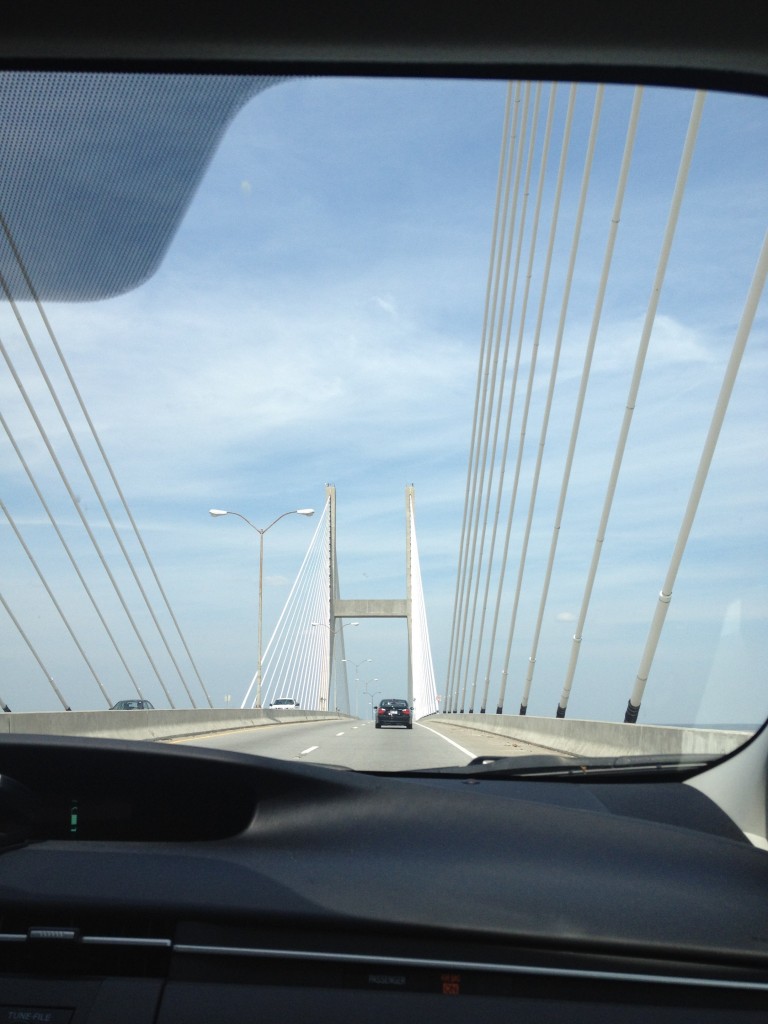 Our hour break was well worth it and in the end I'm so happy I listened to my husband and ate at Zunzi's! As we left Savannah Georgia and drove over the bridge my husband and I both agreed we will be back sooner than later!
Zunzi's TakeOut & Catering
108 E York Street
Savannah, GA 31401
Phone: 912-443-9555