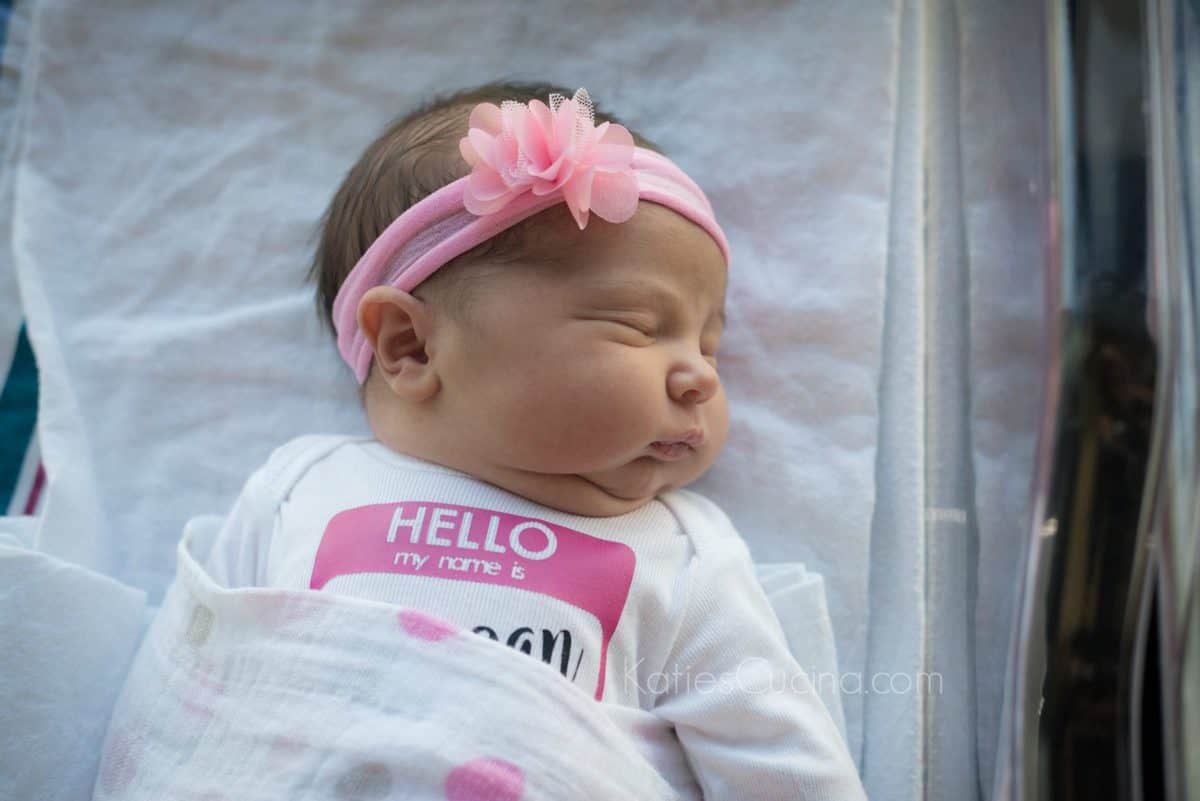 I interrupt all the delicious recipes for a little personal update.
If you follow me on social media, you know that I've been baking a baby for the past 9 months. Plus, I shared the announcement her on the blog. This was my second baby, a girl, her name is Reagan. She arrived a few weeks ago and is absolutely perfect! I had quite the traumatic first pregnancy with my son. Lots of health issues with me, a lot of unknown about the baby, and ultimately a very bad delivery leaving me with post partum depression. My husband and I always said we always wanted at least one child, but if we had more that would be great. Due to some of my own health concerns (I'm a Fragile X gene carrier), we didn't think we wanted to have any more children. We were happy and content with our healthy baby boy. But then, we had a turn of heart when he was about one and a half. We took family photos for the holidays and as much as I loved our photos I felt like something was missing in the pictures. Another child was missing. Ryder deserved to have a sibling to grow up with and hopefully they would be life long friends.
So, we decided we would start trying last January, and after a few months had passed (and no baby) we decided to book a vacation and not worry about creating a baby–well it was that same weekend we booked that vacation that the baby was created (I know a little TMI). Things always turn out and work out the way God intended. Of course my first thoughts were "crap during tax season" and my husbands thoughts were "crap too close to my birthday". Somethings are just out of our control and it's at that point that I truly realized that my OCD controlling self needs to let go and just life take it's course.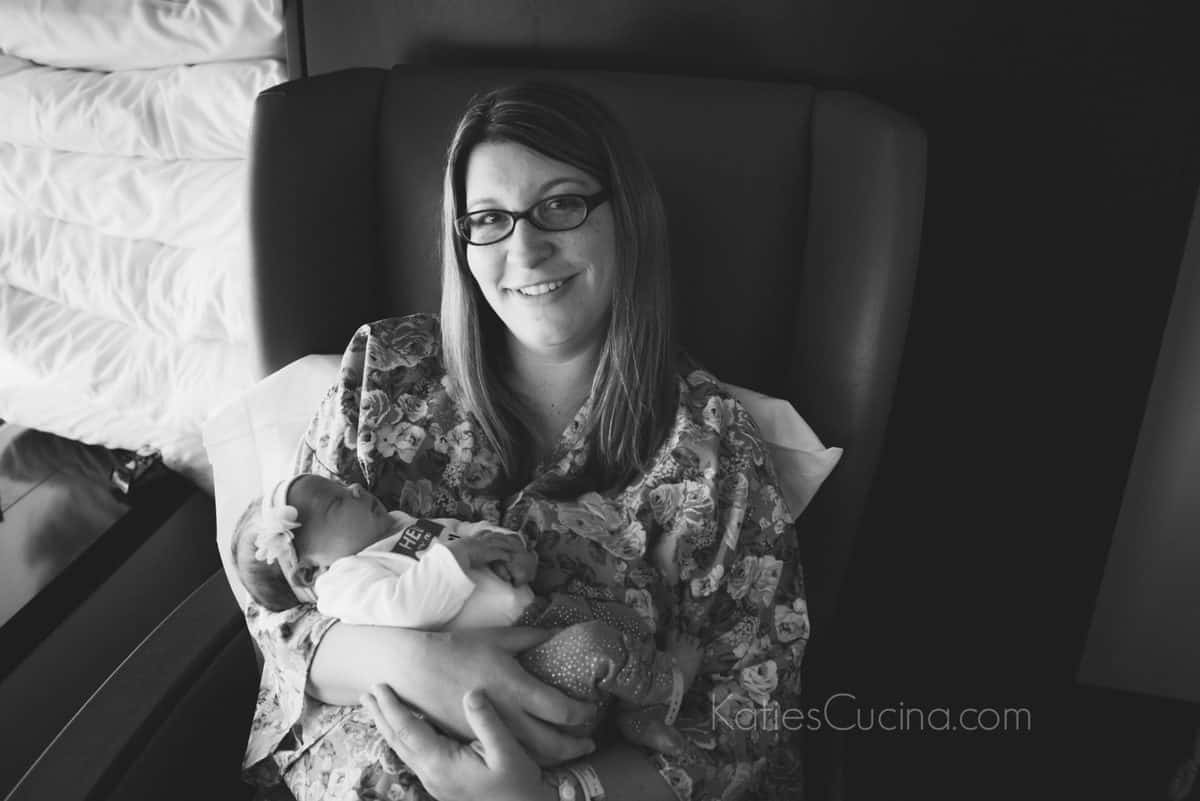 So far, Reagan (and myself) are both healthy. We don't know if Reagan is Fragile X free. We will find out results in a few more weeks. Until then, I just continue to pray and enjoy all the perfect little baby snuggles and coos. I definitely have some baby blues but so far, I don't feel any PPD which I can't say enough how thankful I am for that. Praying the PPD stays far far away from me. I've been able to bond with Reagan instantly and feel like I was robbed of Ryder's early days, weeks, and months.
I will say that this time around, I've truly been able to really embrace it all. Take in everything, and am in pure baby bliss! I'm going to step back from blogging and not share as many recipes as I have in past years. My goal is one a week, but if I can't get a recipe posted I'm not going to stress over it. I know how quickly they grow and I want to enjoy every minute. So excuse me while I go soak up my new baby, and embrace these early (and very sleepy) days, weeks, months ahead!
**All photos by Christy Buonomo Photography, copyright 2017.
Save
Save