I'm sharing how I prepared a wide-variety of meals before my second baby was born! Here are all my secrets: Preparing for Baby – Freezer Meal Prep 101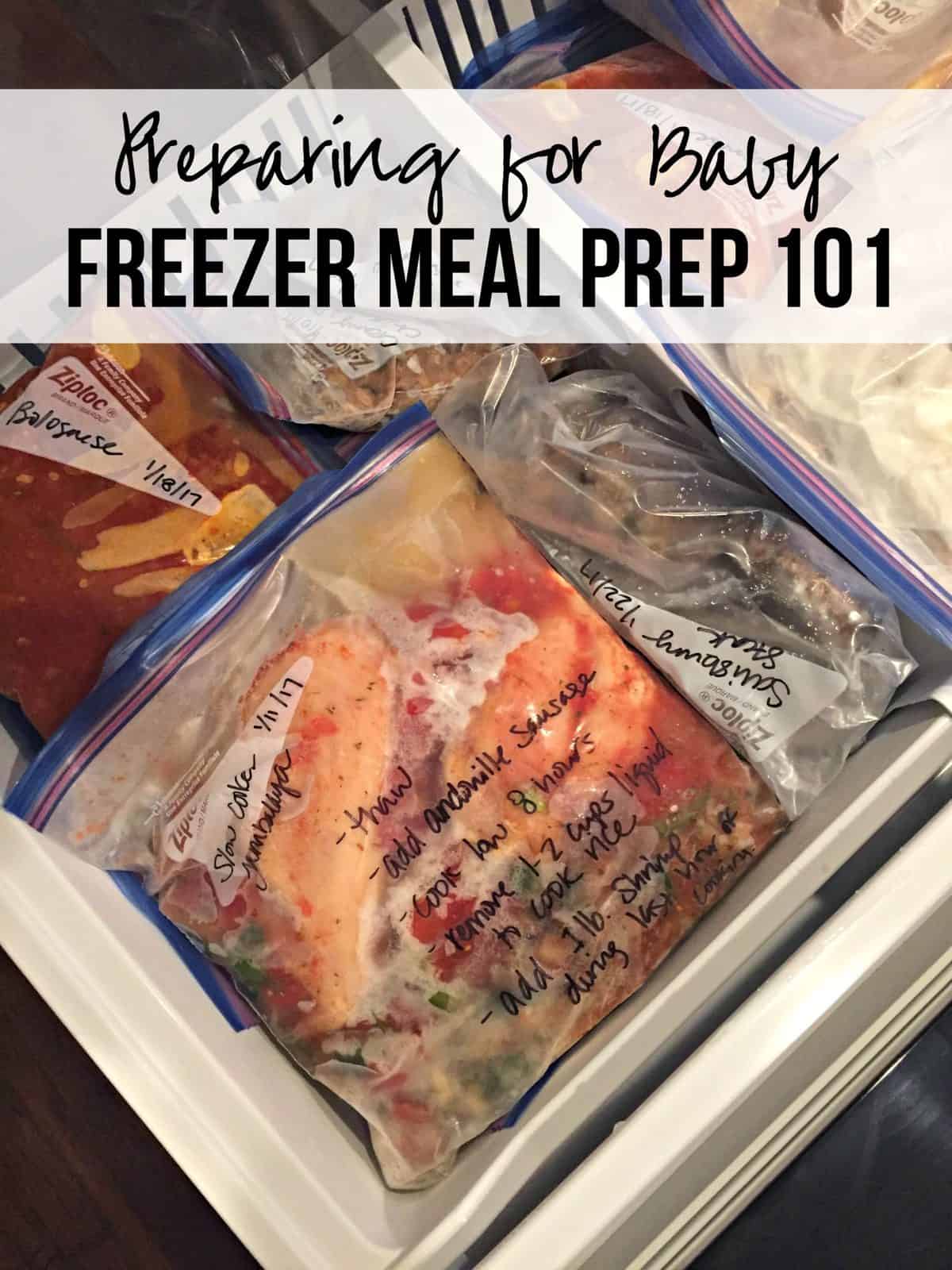 Over the past few month's, I've been sharing on my Facebook page how I was preparing for the arrival of baby. I prepared a wide variety of freezer meals. Some were just marinades for meats, others were full slow cooker meals that I just needed to defrost and cook, and others were leftover foods that I froze like pasta sauce, pasta bakes, etc… Today I'm going to share what I prepped for my babies arrival. Most are recipes of my own, some are recipes from others, and I have a few recipes I've never even blogged about before. I did all this in batches over a month span and was even making pans of baked ziti just a few days before delivery. Having some prepared meals in the freezer also helped toward the last week or two of my pregnancy when I was beyond and exhausted, battling elevated blood pressure and also got a cold! I mean seriously, could I not catch a break?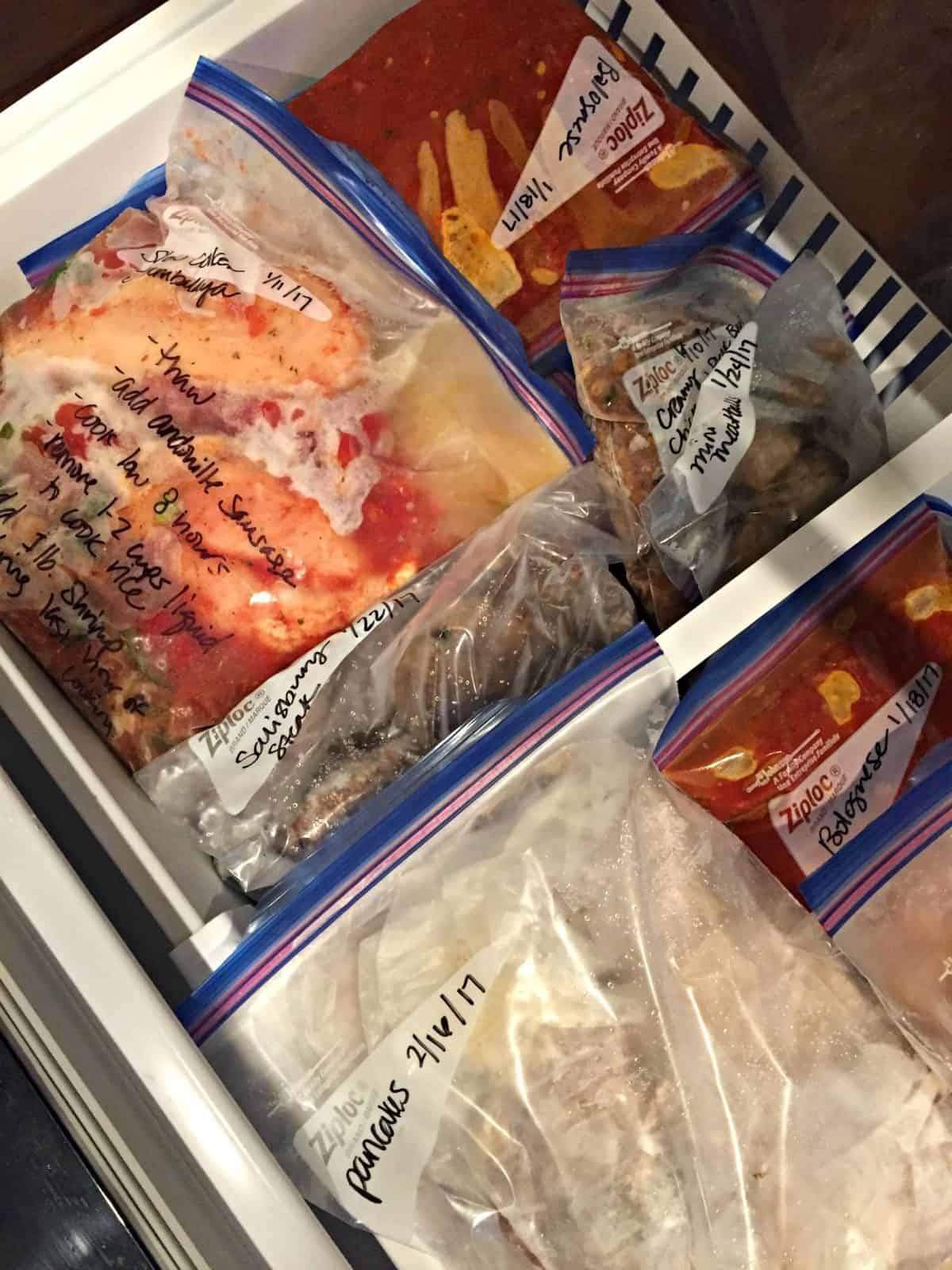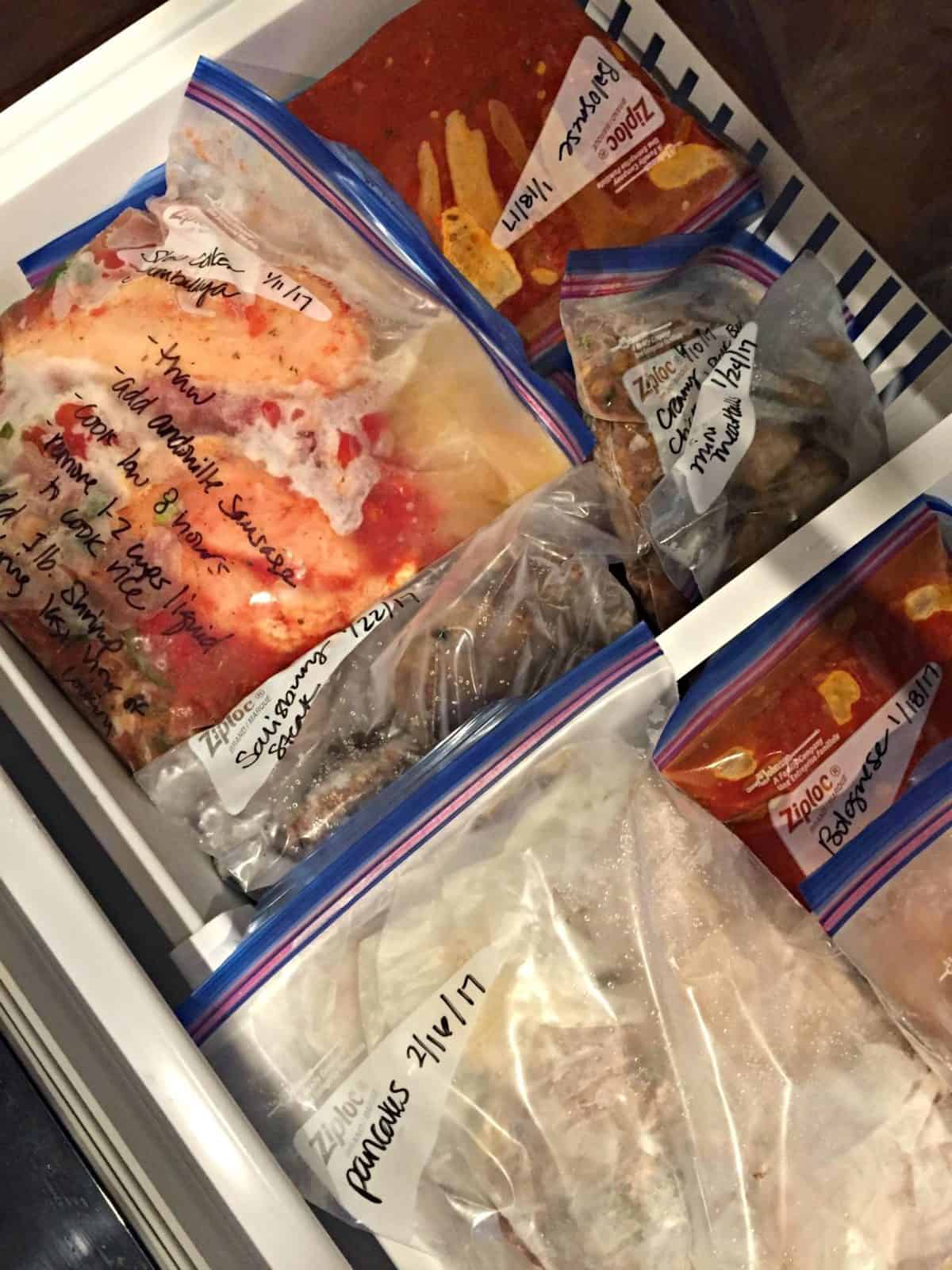 I'm almost six weeks post partum and still have a few meals left that I'm tapping into this week and next week! It's always nice to know I have an easy dinner or two during the week already prepped and ready to go! I'll probably prep a few more freezer meals in the next few weeks that way I have some more easy meals ready to be made on those days when I don't have the energy or time to cook dinner.
Here are a few great ideas for either putting together raw and cooking in the slow cooker for a later date.
Marinades for Meats
I like to make marinades ahead of time while I'm packaging out meat and freeze them in the marinade that way when they defrost they are marinating away!
Make A Head & Freeze
The list below is all items I've made ahead, and made double or triple and froze the rest to eat for a later meal!
Mixes to Make Ahead
I find that sometimes it makes life a little easier to cook from scratch when the mix is already prepared; you just have to mix the dry ingredients with the wet. I've put together a few dry mixes in my pantry, so I can just dump and bake/cook!
This is just about everything I prepared before my second baby was born, and it was beyond a life saver! I had quite a few people shocked I was cooking during my first few weeks, but once I explained to them I had freezer meals made ahead they totally understood how I was able to cook! Hope this helps if your preparing for a new baby and/or just busy and want some new freezer meal ideas!
Save