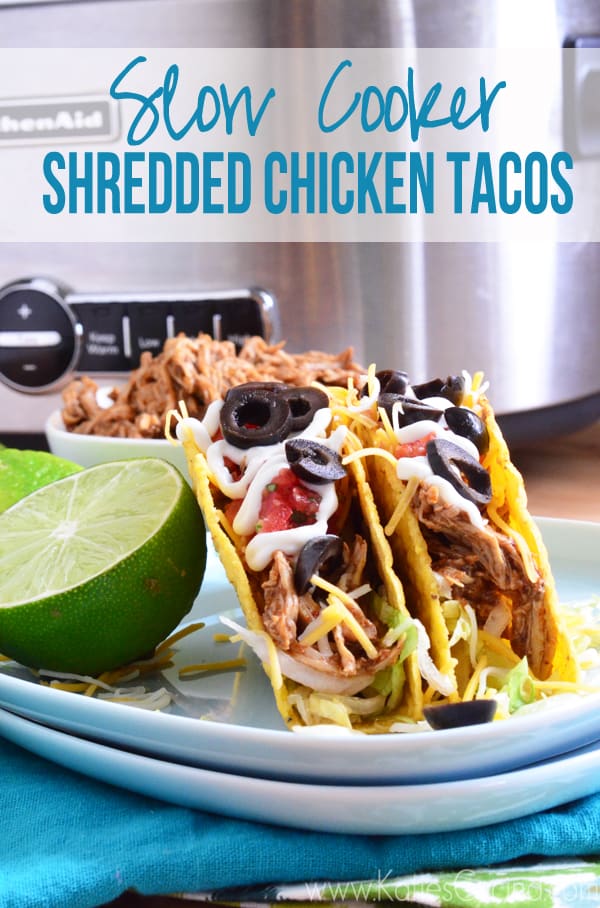 You guys know my obsession with Mexican food. I mean I can't get enough of it and I especially could not get enough of it when I was pregnant with Ryder. During week 10 of my pregnancy I finally started to want to eat meat, and all I wanted to eat was shredded chicken tacos. It could not be chopped chicken or ground beef. It had to be shredded chicken! I have no clue why, its just what I was craving. I think I ordered take out at our local Mexican restaurant multiple times a week for a good month. It was getting very expensive and to be honest I was kind of embarrassed to keep going in there day after day picking up my shredded chicken tacos.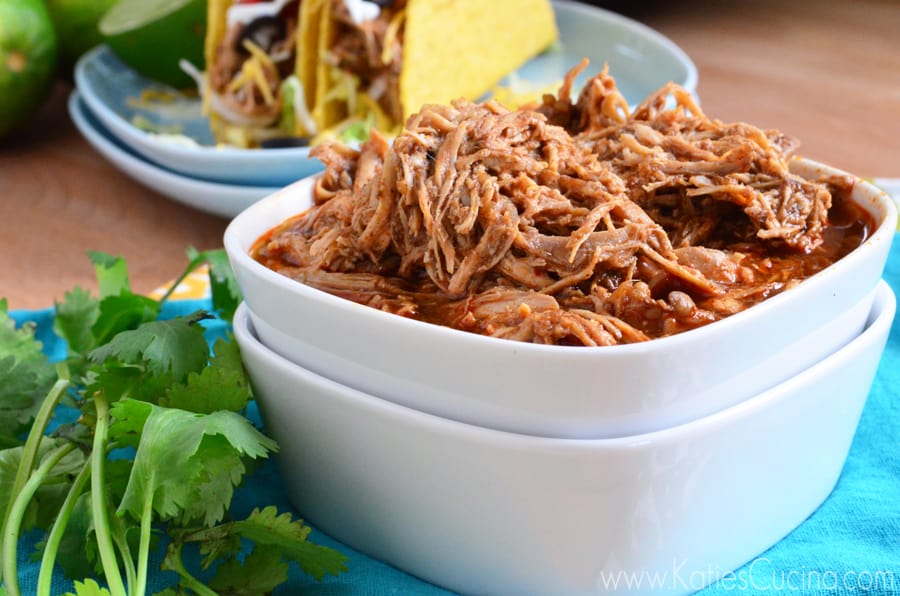 That's when I decided I would try to come up with my own restaurant quality shredded chicken taco recipe. I knew I wanted to use my slow cooker, because that's how I was going to achieve the shredded chicken part. It took me a good month of experimenting, but I finally achieved shredded chicken that I felt was restaurant worthy. And even better… you can make a lot of it at one time and then freeze whatever leftovers you have! Every time I would make it I would freeze a batch or two and then defrost after a busy days work to have a quick Mexican dinner.
This shredded chicken is perfect for tacos, burritos, chimichungas, enchiladas, taco salads… the options are endless. So whether you make this for Cinco de Mayo on Monday or for a quick and easy dinner any day of the week I know your going to love this easy slow cooker shredded chicken taco recipe.
I created this recipe for Food Fanatic. This is a Katie Original Recipe.
Disclaimer: I'm a paid contributor over at Food Fanatic. I'm not required to share these recipes on Katie's Cucina, but choose too because I want my readers to not miss a single thing I'm cooking up in the kitchen!