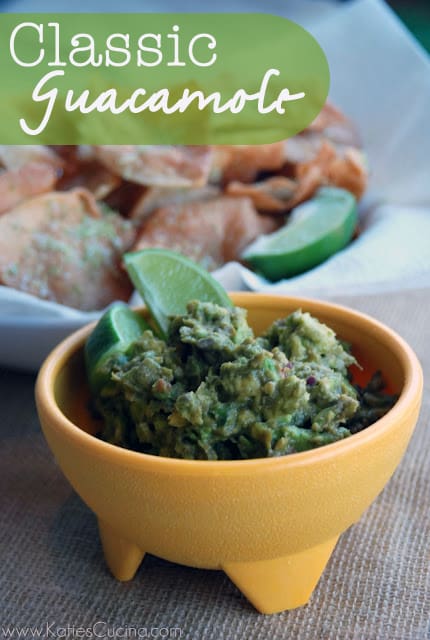 I love guacamole. This is one of those foods that I didn't appreciate until my early 20's. I had no idea how amazing it was until I got over the color and just tasted it! I think that's the problem with this dip–people either love it or hate it and the lovers out there. Boy, do we truly love it.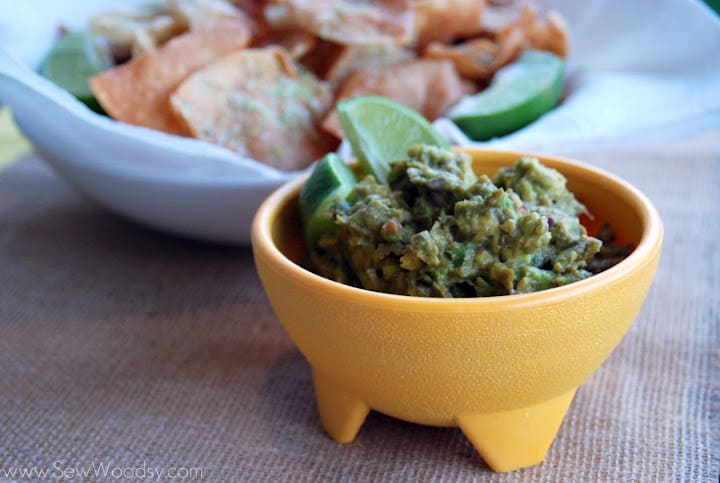 To my surprise I have never blogged my go-to guacamole recipe I developed a few years back. Don't get me wrong in a pinch I love to use Wholly Guacamole and keep it on hand and in my freezer at all times, but their is nothing like making your own guacamole. When avocado prices are manageable you'll find me making my own. In my opinion what makes a great guacamole is the flavors used within the dip.
My guacamaole isn't bright green–it's a darker green because I like to spice up my guac. I also like to mince a few veggies because I like to have additional flavors other than avocado and spice in my guac. Make sure you pair this guac with the most amazing (Salt & Lime) Homemade Corn Tortilla Chips.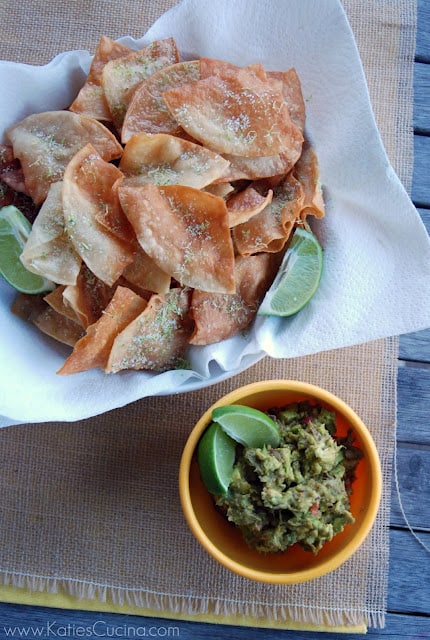 Do you know how to tell if your avocado is ripe enough to turn it into guacamole? According to the Hass Avocado website unripe, firm or green fruit can take four to five days to ripen at room temperature. When your at the store look for avocados that aren't green but a brownish green; gently squeeze in the palm of your hand without applying your fingertips (that can cause bruising). If it's a tad soft it should be ripe in a few days. If you buy an avocado that is already soft to touch you can store it in the refrigerator for 1-2 days until your ready to cut it up. That will delay it's ripening process.
Source: Katie Original
Author:
Ingredients
2 Hass Avocados
1 tablespoon red onion, minced
1 tablespoon jalapeno, minced
1 tablespoon plum tomato, minced
1 tablespoon cilantro, minced
1 tablespoon lime juice
½ teaspoon chili powder
½ teaspoon ground coriander
¼ teaspoon salt
⅛ teaspoon cumin
Notes
*You can store leftovers over night by placing plastic wrap directly on top of the guacamole and pressing the plastic wrap on top. This will lessen the browning.
*I've been known to put together the spices and minced vegetables and herbs prior to leaving for a weekend getaway. Once your at your destination, peel, de-seed, and mash your avocados into your spice/vegetable mixture and serve.
*For cold guacamole, refrigerate your avocados up to one hour before your ready to mash.