I'm sharing 25 Ooey Gooey Dessert Recipes that will make your mouth watering and your sweet cravings satisfied.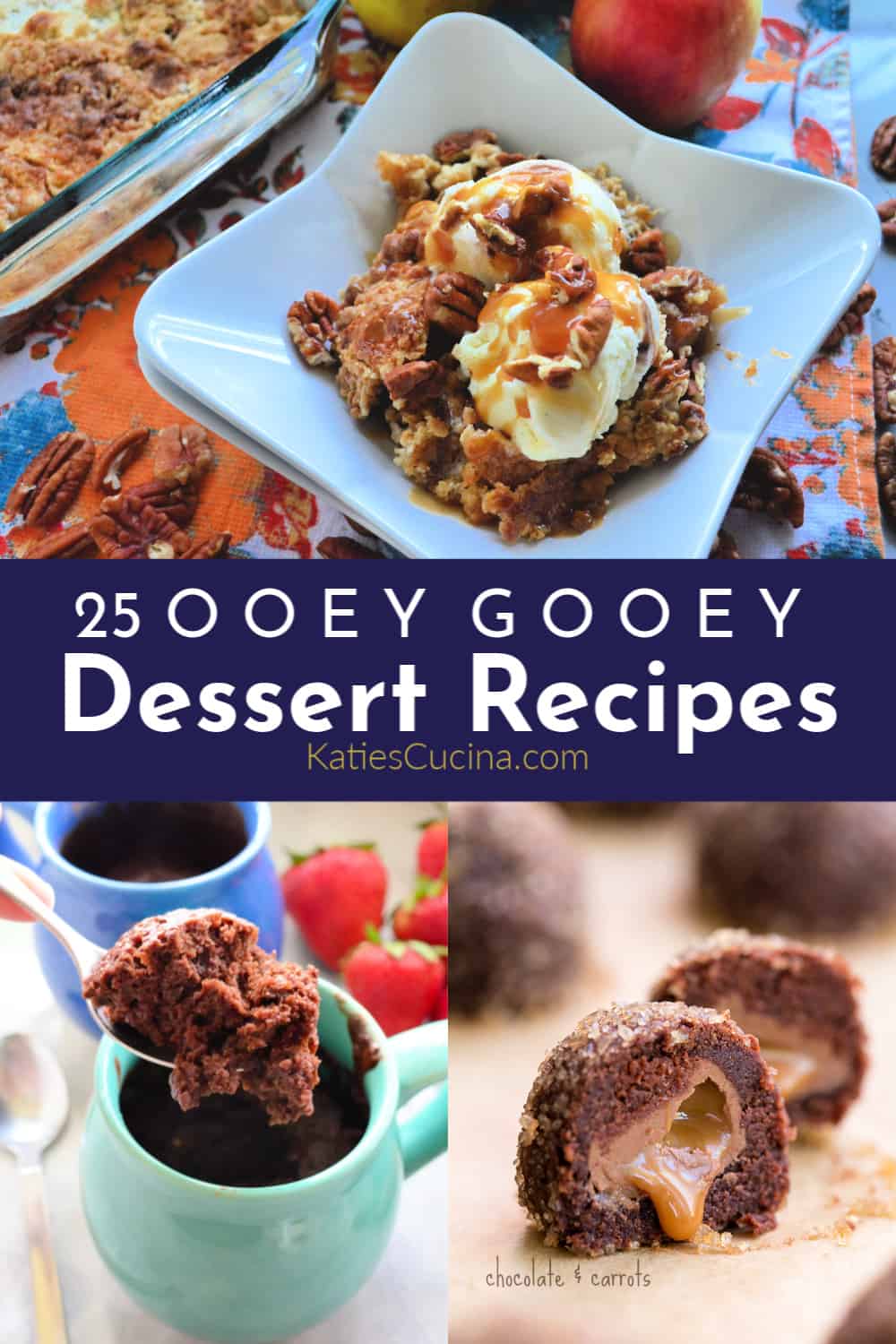 Today, I'm so excited to have my friend Caroline from Chocolate & Carrots here to share 25 Ooey Gooey Dessert Recipes. Caroline and I met in real life at Food Blog Forum last year. We didn't actually meet at the conference, but on the monorail as it was "resting" for a good 30 minutes.
I got to meet her precious son and husband. Then, while at Blogher Food in Austin we got to spend more time together. Twice in one year–that's a lot for a blogger to see another blogger. We text back and forth and chat via Facebook, and I can not thank Caroline enough for stepping up to the plate and helping out while we are enjoying our bundle of joy!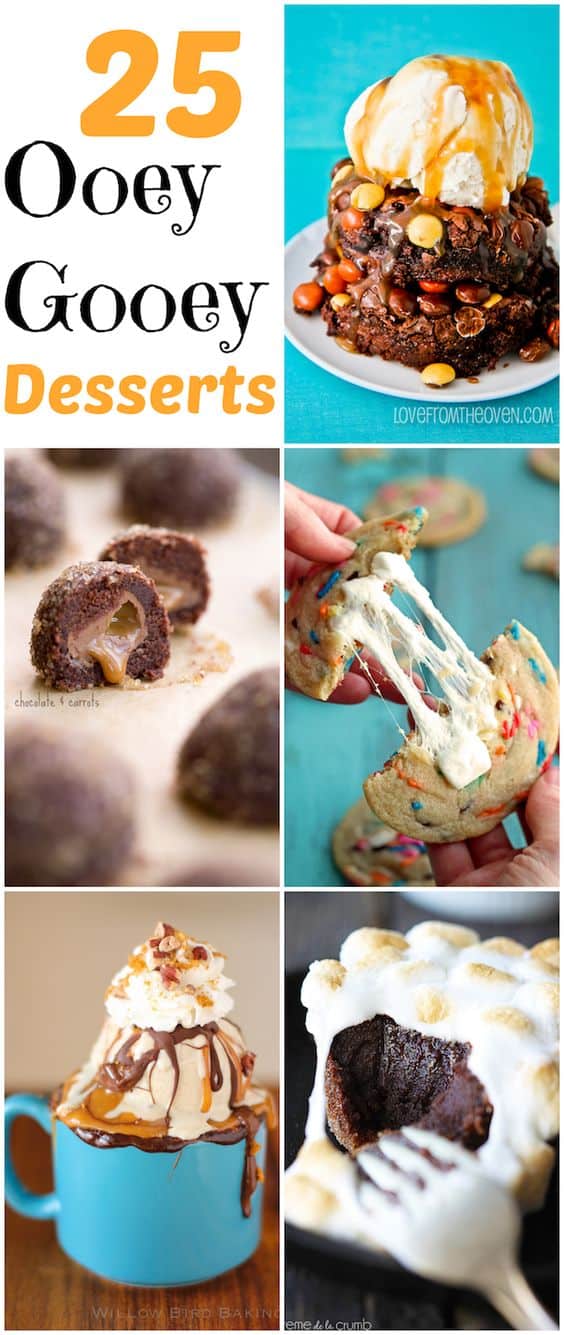 Hi Katie's Cucina readers! I'm Caroline from Chocolate & Carrots, where I make your favorite desserts a little healthier for you, with a side of my calorie-free cutie pie, Liam!
I'm so thrilled to be able to help Katie out while she's snuggling up on that precious baby boy. Give that baby some lovin' from all of us! Melt me. You're giving me baby fever again!
Speaking of melting, I melt when I hear ooey gooey desserts (pun intended!). Now that I've gone and said ooey gooey desserts again, it's only fair of me to share with you some of my favorite ooey gooey desserts from the blogosphere!
Here are 25 of my favorite Ooey Gooey Dessert recipes