Looking for a sweet treat to make on Halloween? I found 25 Halloween Dessert Ideas from beginner to advanced levels that have all things creepy, spooky, and downright petrifying! Bats, cats, ghosts, and monsters transform some of the sweetest desserts on the web!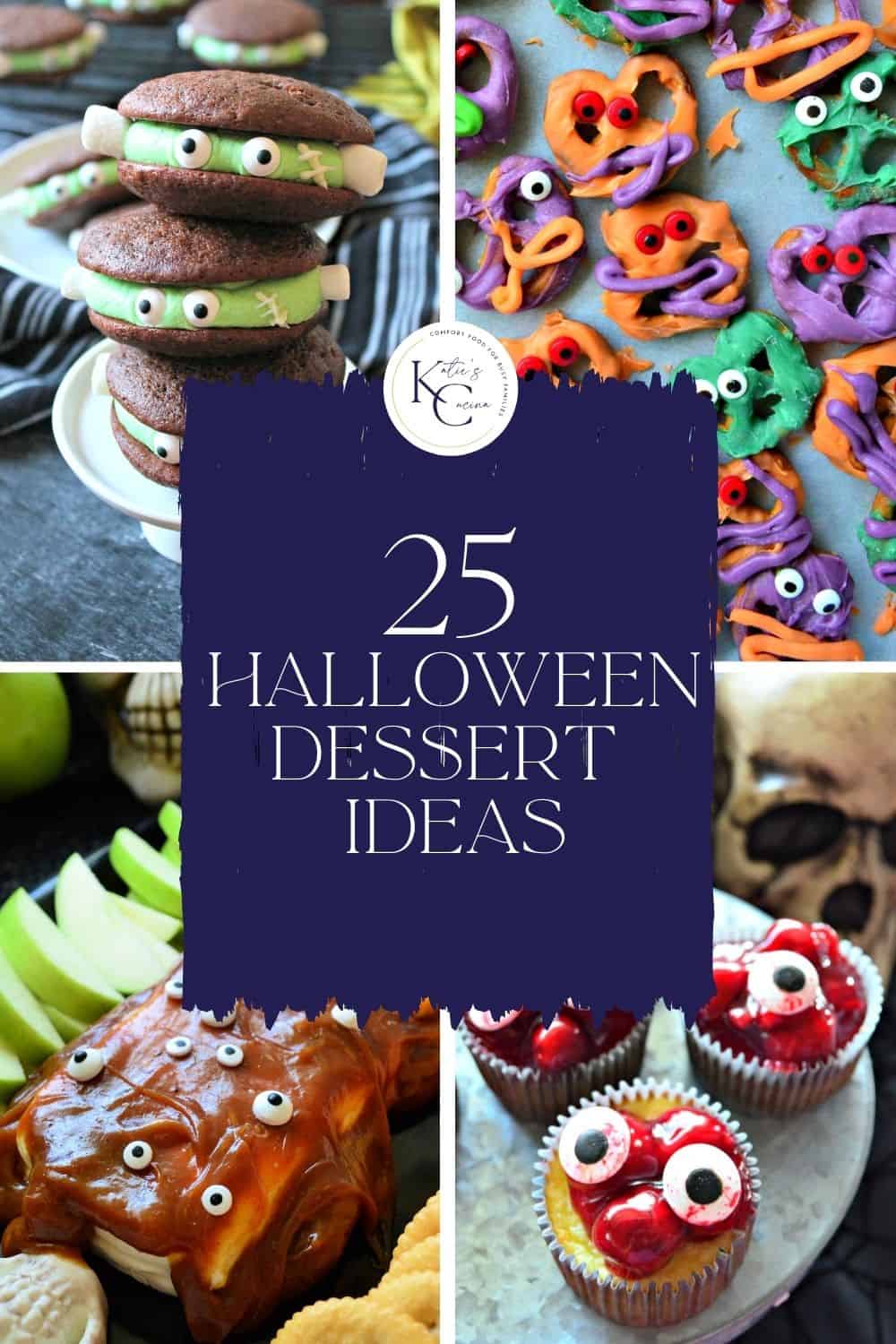 I'm always looking for creepy but easy Halloween desserts to make for my kids and their friends! We love Halloween in my house and that's why I put together a list of 25 Halloween Dessert Ideas! My youngest is still leaning more on the cute then creepy side when it comes to Halloween. But my son is a little older and the creepier the better in his book!
If you were looking for Halloween treats recipes or even Halloween baking ideas I hope you found exactly what you were looking for! These Halloween treats are sure to be a hit among all the guys and ghouls!