Looking for a sweet treat to make on Halloween? I found 25 Halloween Treats to Make from beginner to advanced levels that have all things creepy, spooky, and downright petrifying! Bats, cats, ghosts, and monsters transform some of the sweetest desserts on the web!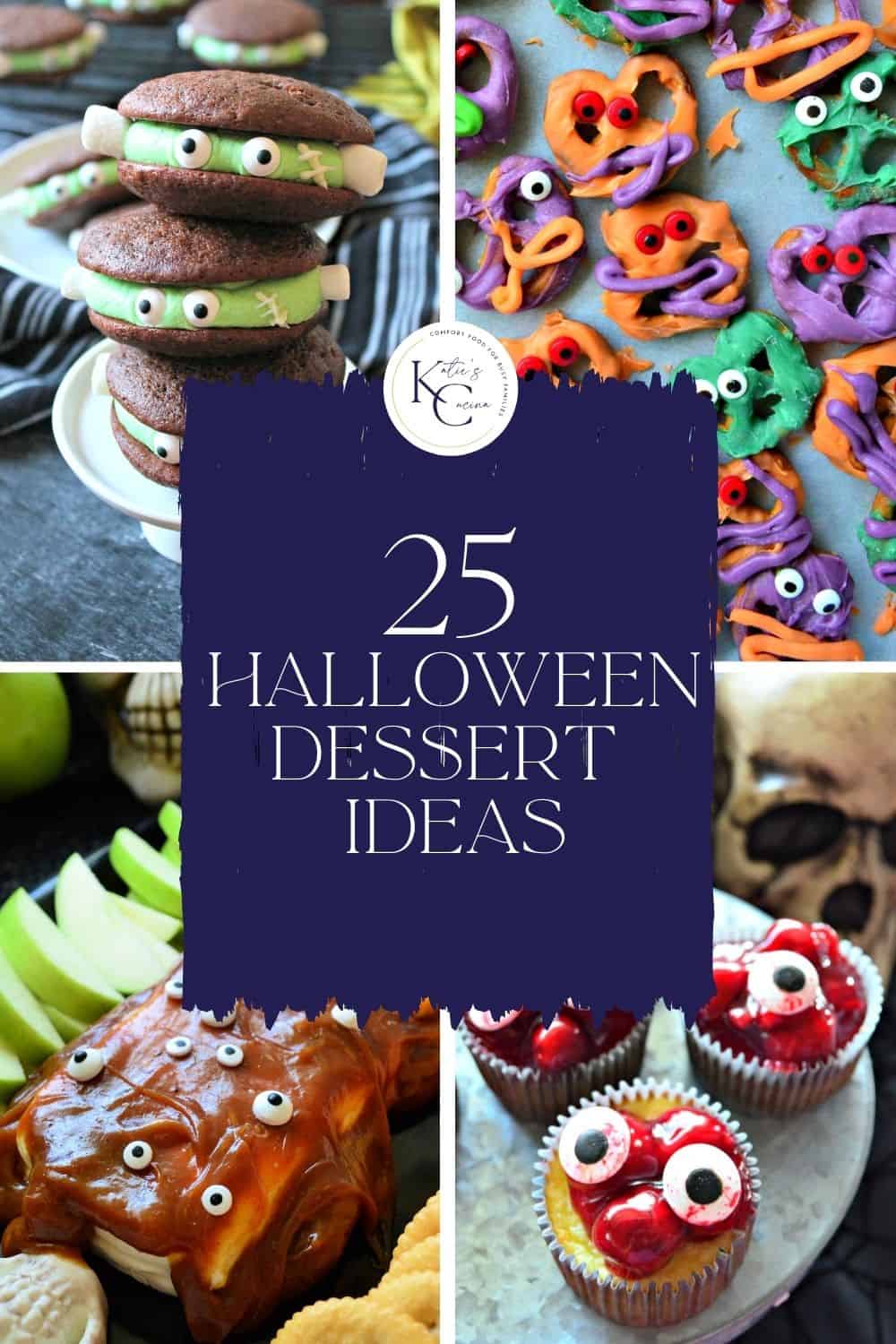 I'm always looking for creepy but easy Halloween desserts to make for my kids and their friends! We love Halloween in my house and that's why I put together a list of 25 Halloween Treats to Make! My youngest is still leaning more on the cute then creepy side when it comes to Halloween. But my son is a little older and the creepier the better in his book! My son loves to make monster apple slices for a healthy dessert. I love to make a Halloween Candy Cookie Skillet a few days after Halloween to use up some of the leftover candy.
Jump to:
Halloween Treat FAQs
What is a Halloween treat?
A Halloween treat is something that is sweet whether its a piece of candy or a baked good that has spiders, ghost, monsters or more on it.
What is the most popular food for Halloween?
Caramel apples are one of the most popular Halloween foods. As well as candy corn, pumpkin or apple flavored desserts, caramel corn, and candy corn which can only be found around Halloween.
25 Halloween Treats to Make