Blueberry Pie Milkshake
Use up leftover blueberry pie and transform it into the most decadent Blueberry Pie Milkshake! Easy recipe that is done in minutes!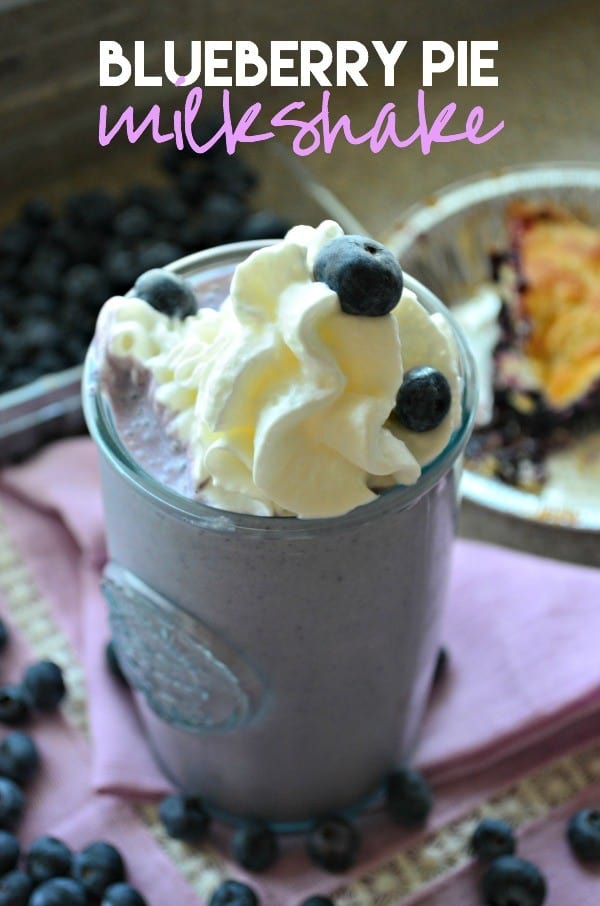 If you love pie and you love milkshakes then your going to love today's easy recipe. I had leftover blueberry pie thanks to friends who brought it over last week for a little lunch get-together. After everyone left we realized we never ate the pie! So poor me–I had to eat pie last week. But then I still had a little bit left. That's when I had this genius idea to blend it up and turn it into a milkshake. I tend to do this often when I have leftover food–I love to reinvent the food and turn it into something totally different!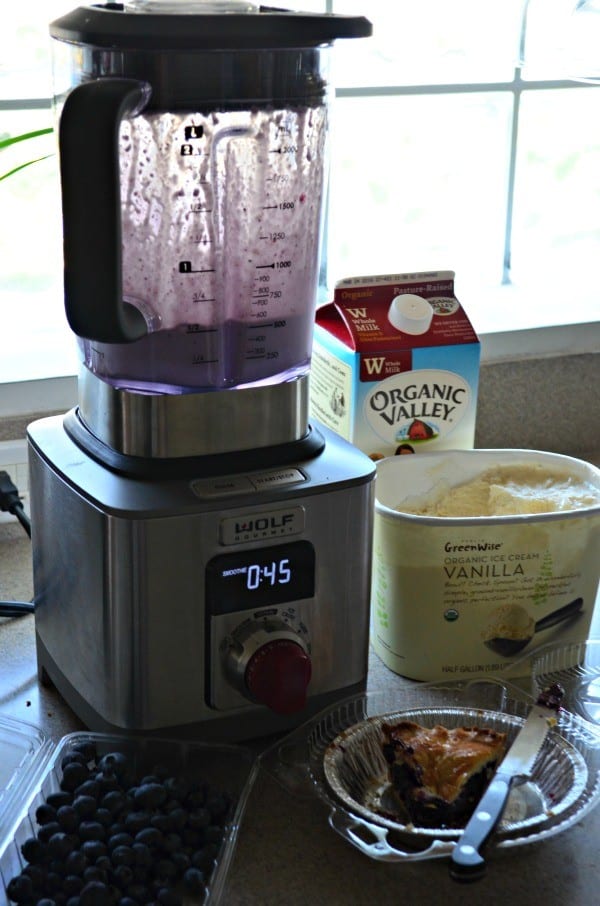 Thanks to my Wolf Gourmet High Performance Blender this milkshake came together in less than a minute. I just grabbed vanilla ice cream that I had in the freezer, a big slice of blueberry pie, and a little whole milk. I selected the smoothie setting and let the blender do the rest. I poured the milkshake into a glass, and topped it with whipped cream and a few fresh blueberries for garnish!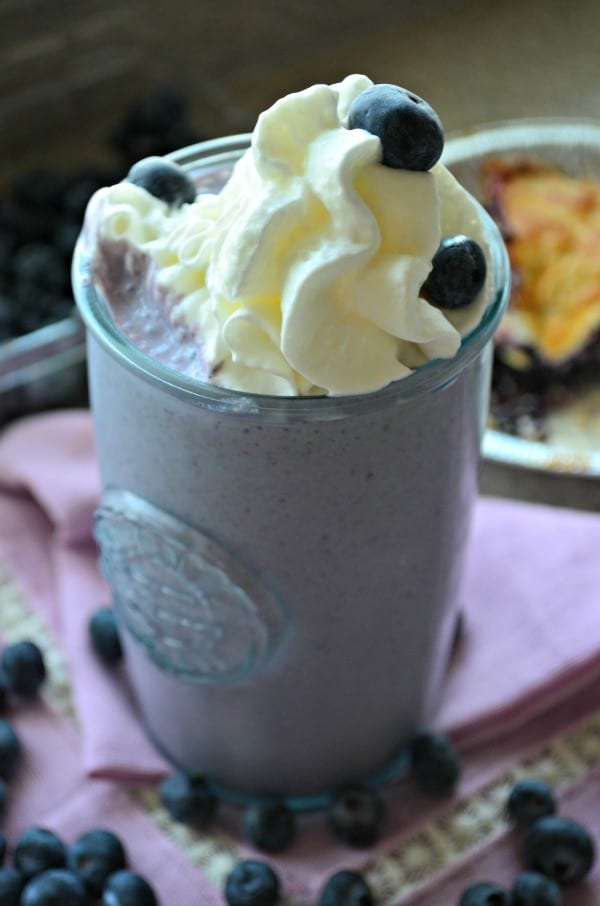 This milkshake tastes just like a blueberry pie. Even down to the pie crust! You can taste each layer of the pie in every sip–I promise. And if you want to get really crazy you could always sprinkle a little graham cracker on top of the whipped cream to give an extra crust like flavor! But I don't think it needs it. I liked the addition of fresh blueberries on top of the whipped cream. Of course if you don't have it — the fresh blueberries will not make or break the milkshake. So if your in the same boat I was in–and need to finish up that last slice or two of pie (or maybe you just want this milkshake) then give my Blueberry Pie Milkshake a try!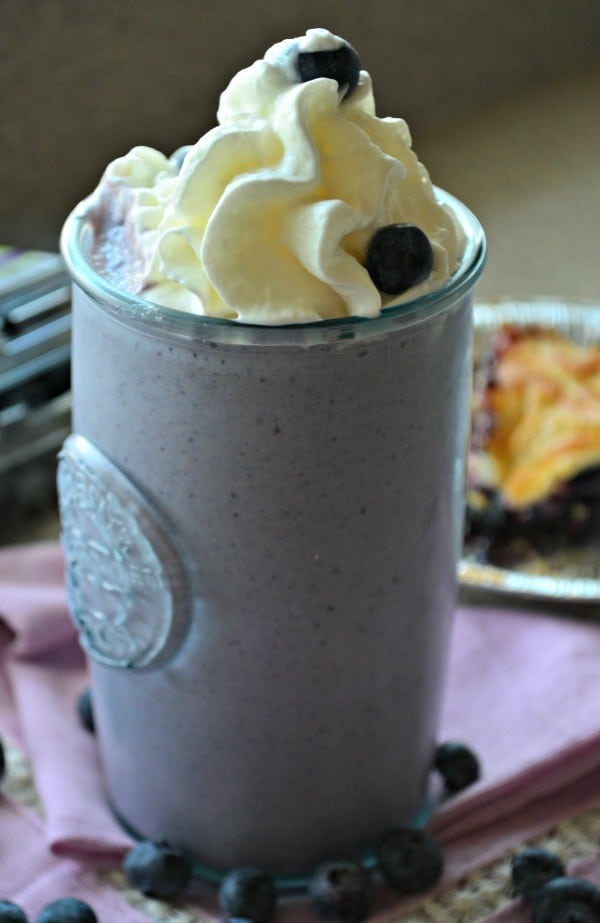 Blueberry Pie Milkshake
Yield: 2
Prep Time: 1 minute
Total Time: 1 minute
Ingredients:
1 large slice of blueberry pie
2 cups vanilla ice cream
1/4 cup whole milk
whipped cream
fresh blueberries
Directions:
In a high-performance blender, add the slice of blueberry pie, vanilla ice cream, and whole milk. Blend for 45 seconds or until fully incorporated.
Pour into glasses. Top with whipped cream and fresh blueberries.
Warning
: Use of undefined constant rand - assumed 'rand' (this will throw an Error in a future version of PHP) in
/home/kjasiewicz21/webapps/katiescucina/wp-content/themes/katiescucina/single.php
on line
74
One Response to "Blueberry Pie Milkshake"
Leave a Comment