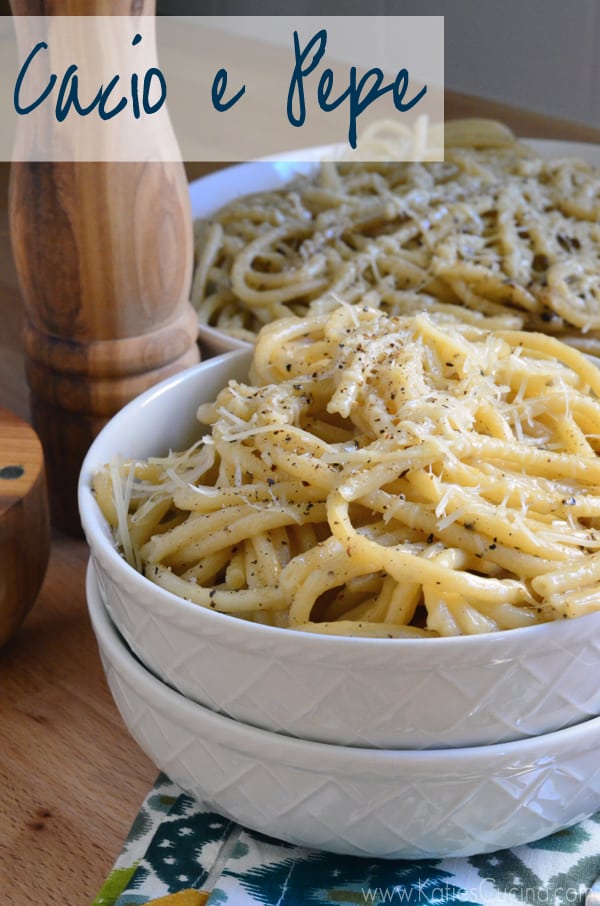 Last Sunday, we rested from our baby shower. It was amazing and I honestly can't say enough about it. Our family and friends are so generous and showered our baby boy with gifts galore. With all the festivities on Saturday it left me drained on Sunday. I honestly had enough energy to cook three meals, do a few loads of laundry, and go grocery shopping. That was it. That might sound like a normal day to most, but not for me. I'm so use to being on the go. Sitting on the couch on the weekends is a luxury in our home. Although in between the few things I did I managed to put my feet up and relax (and nap) a little bit. After breakfast I was pooped and spent most of my morning on the couch. When it came to lunch time I didn't have the energy to make it, but knew that we needed to eat. That's when I whipped up a quick and easy one-pot meal of Cacio e Pepe! Simply translated pasta with pepper and parmesan.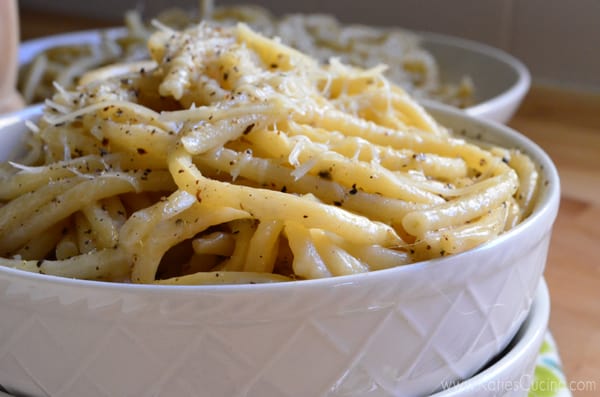 Even though I had no energy I was still able to make a "fancy" lunch in just minutes and with just one pot used! Woohoo. My husband was working away on the nursery (which is the norm around here) and as soon as we were done eating I was back on the couch to rest a little more before heading out to the grocery store.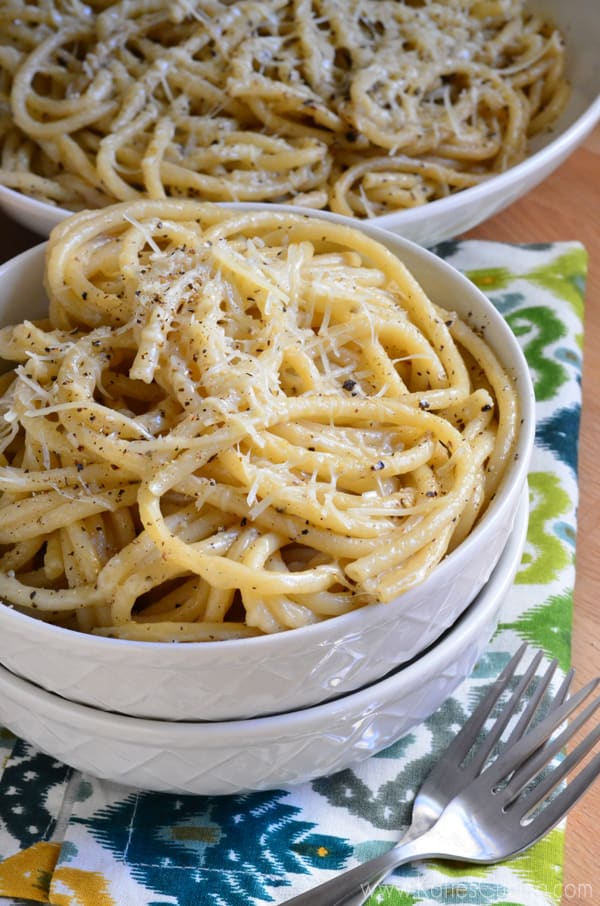 The thing I love about Cacio e Pepe is that it requires very few ingredients and best of all I always have these ingredients on hand. Pasta, freshly ground black pepper, parmesan cheese, and olive oil. You can't get much more simpler than that. I like to think of Cacio e Pepe as a grown up spicy Italian version of mac and cheese.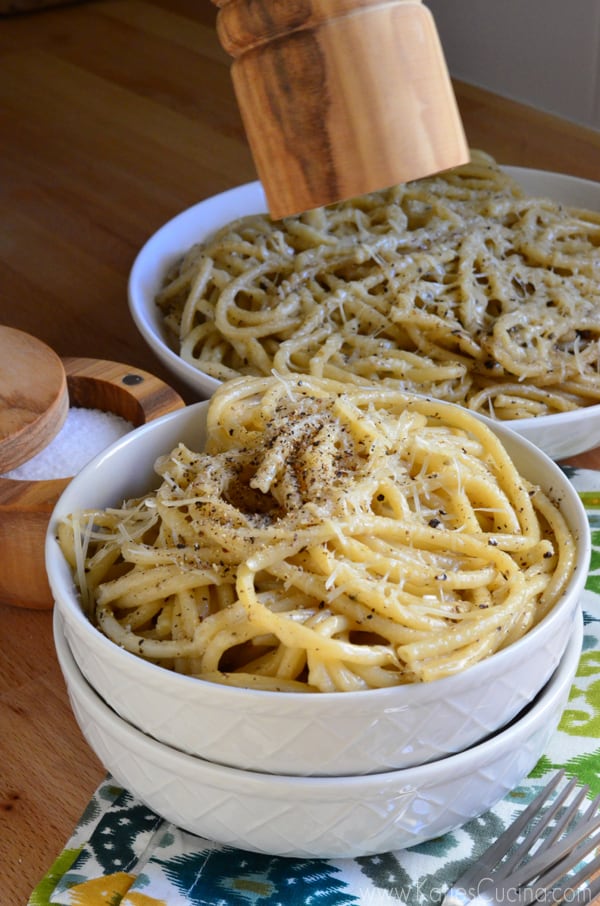 Head on over to Food Fanatic to get the recipe for Cacio e Pepe and while over there enter to win Swissmar salt and pepper grinder Giveaway!