This post brought to you by Bahama Breeze. The content and opinions expressed below are that of Katie's Cucina.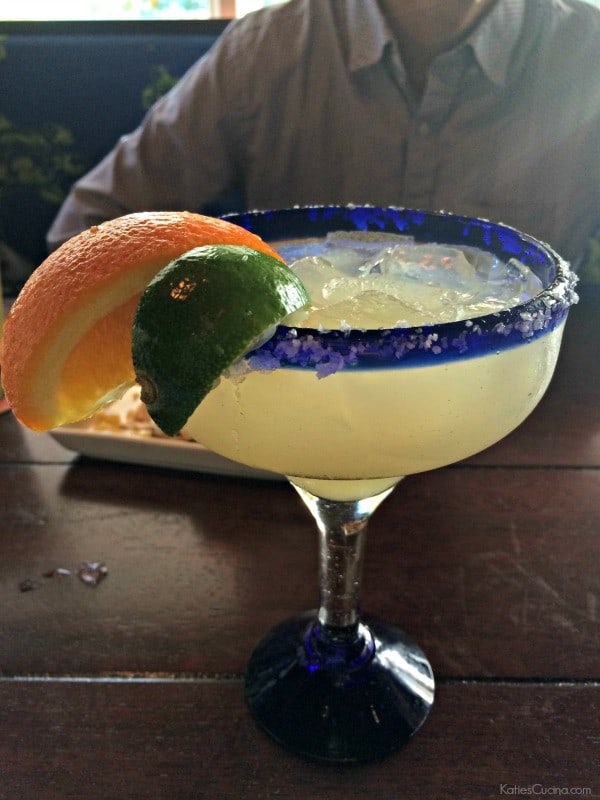 A few weeks ago on a Friday evening my family and I had dinner at Bahama Breeze. My husband and I love Bahama Breeze. When we are yearning for a caribbean vacation but one isn't in the cards we go to Bahama breeze to unwind and feel like we are on vacation for a couple of hours! It's been well over a year since we've dined at Bahama Breeze, so it was a nice welcomed treat!
We dined on a Friday evening because to experience Bahama Breeze Viva La Rita party that happens every Friday night! I love margaritas, so this celebration was a given to me!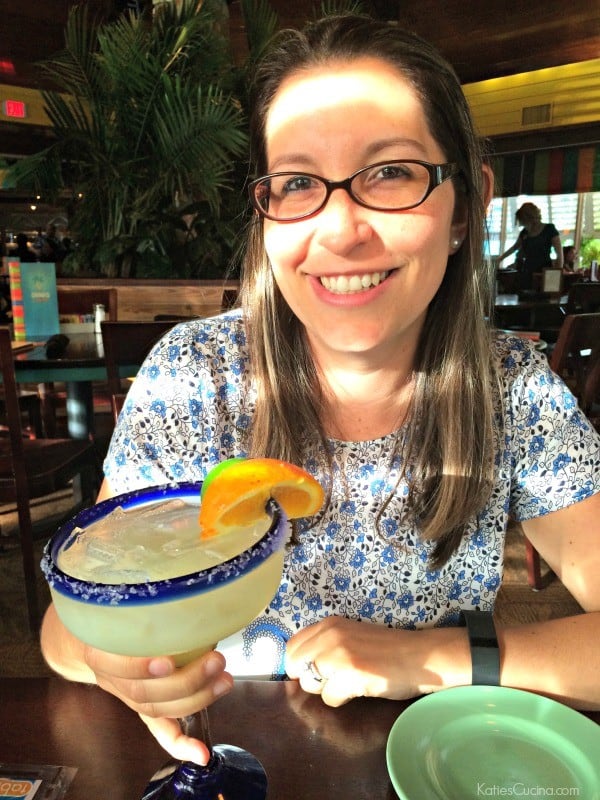 Every Friday night you can visit your local Bahama Breeze for the Friday Night Parties for Viva La 'Rita the party will continue through Cinco de Mayo. You can enjoy live music and giveaways as well as tasty margaritas!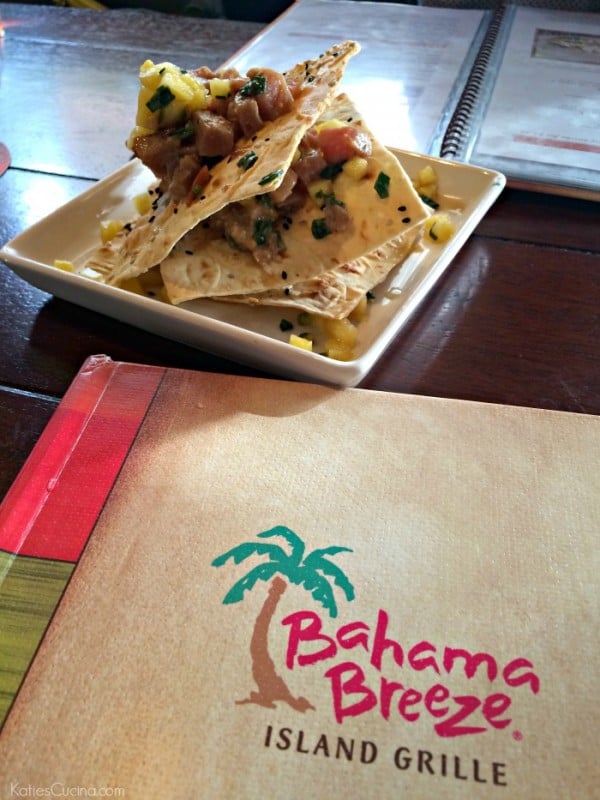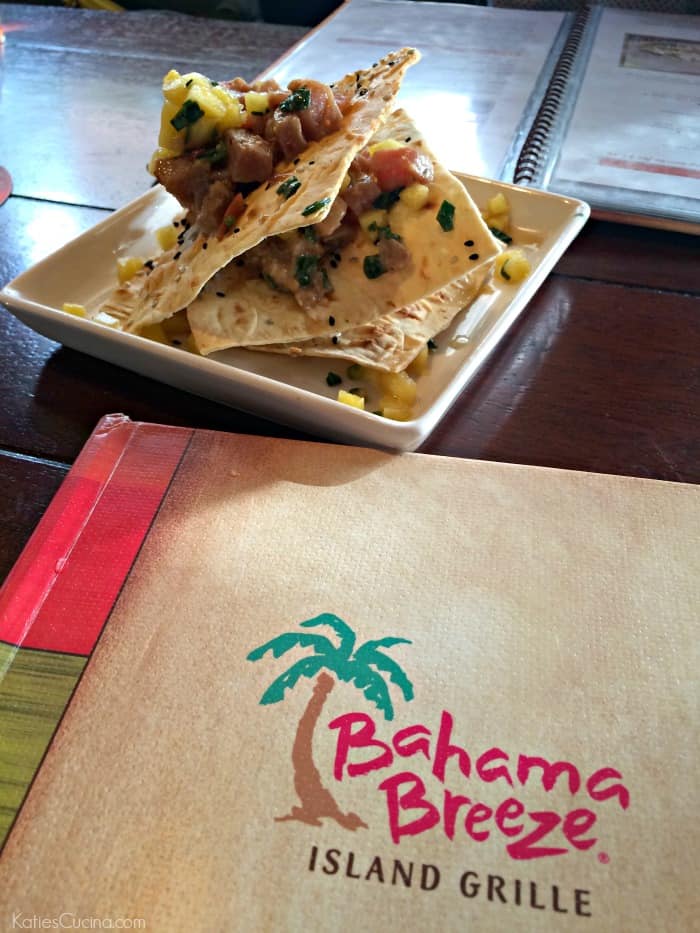 We started with the Ahi Tuna Stack. Ahi grade tuna marinated in fresh citrus, ginger and soy, topped on wonton crackers. If you love Ahi Tuna you'll love this!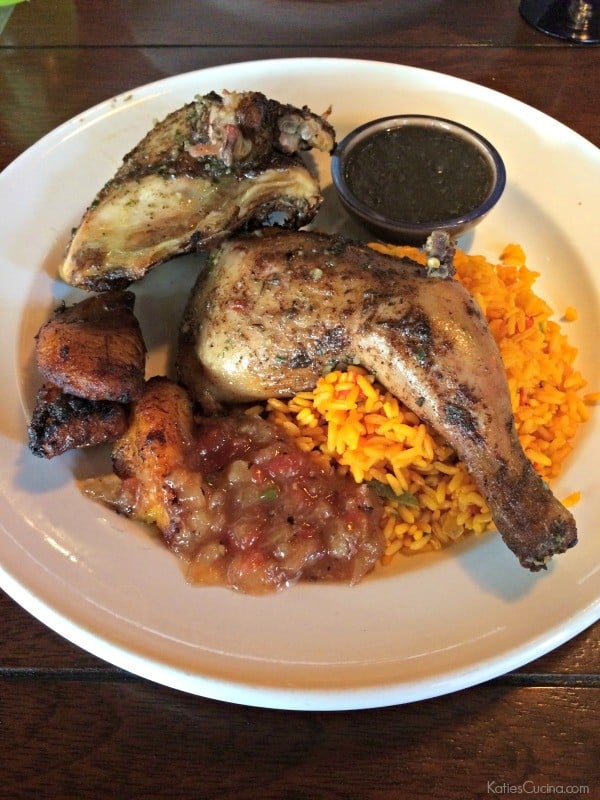 My husband has always wanted to try the Jerk Chicken. They are known for their caribbean jerk chicken and he's so glad he finally tried it. Half chicken marinated in authentic jerk seasonings and roasted, served with yellow rice, black beans and ripe plantains. He's a creature of nature and typically orders the same Cajun pasta every time (although delicious I'm glad he branched out)!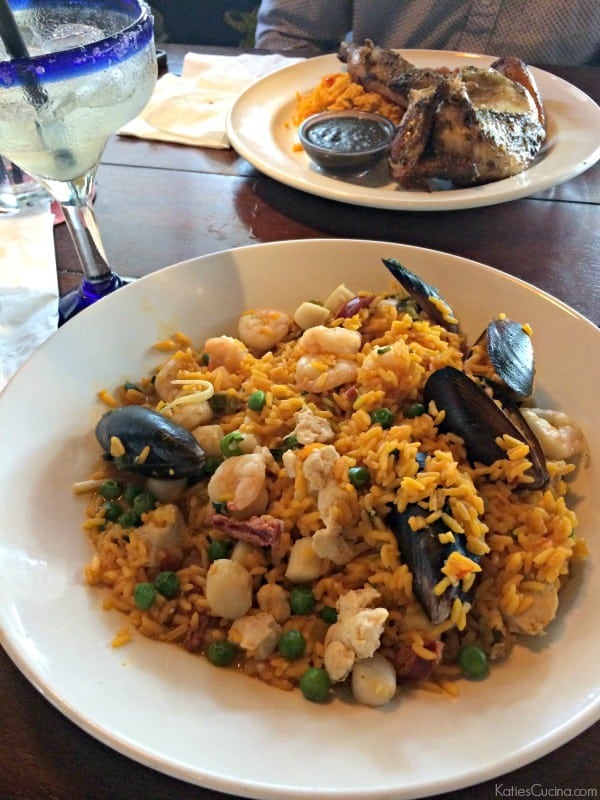 I love the Seafood Paella so that's what I went with. A Caribbean classic, (pie-ay-ah) sauteed scallops, shrimp, fish, mussels, chicken and sausage with yellow rice. I always know I'm getting a very large portion, and I always have enough to bring home and enjoy for lunch the next day.
No dessert for us we were too stuffed. After we left dinner, we both felt like we were on vacation. It was great and instead of thousands of dollars spent on a vacation we spent $75 on dinner for the same feeling.
If your ever on a vacation or happen to live near a Bahama Breeze and want to "escape" to the Bahamas for dinner I highly suggest you check out Bahama Breeze! Make sure you visit your local from now until Cinco de Mayo to celebrate Viva La Rita! And share a photo of your margarita on Instagram or Twitter and tag @BahamaBreezeIslandGrille and ad the hash tag #VivaLaRita for a chance to win weekly prizes!