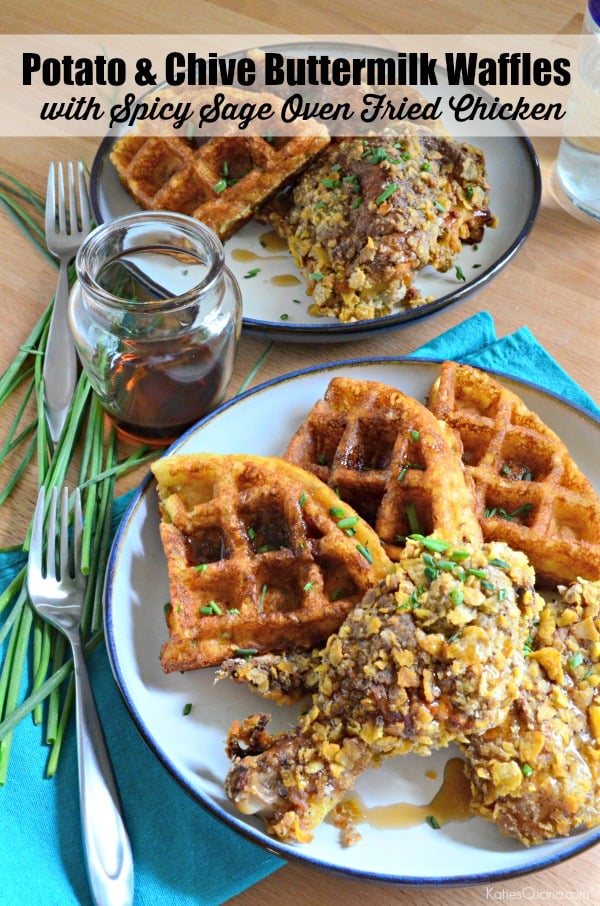 Last year at this time I was coddling a new baby. The week prior, I was busy wrapping up projects at work and scheduling out the last few blog post I would touch for a good month. I was going on work and blog maternity leave in the matter of days. And during all the craziness I shared the most delicious recipe for Potato & Chive Buttermilk Waffles with Spicy Sage Oven Fried Chicken over on the KitchenAid Blog, The Kitchenthusiast. I worked for months in 2013 perfecting this recipe and I was so excited to finally have it published. I ran out of time, then baby came, and I became this sleep deprived walking zombie new-mom, and well you guys never got to see the recipe. So here I am today… one year later; finally sharing this recipe. I know, I'm sorry I held out on you.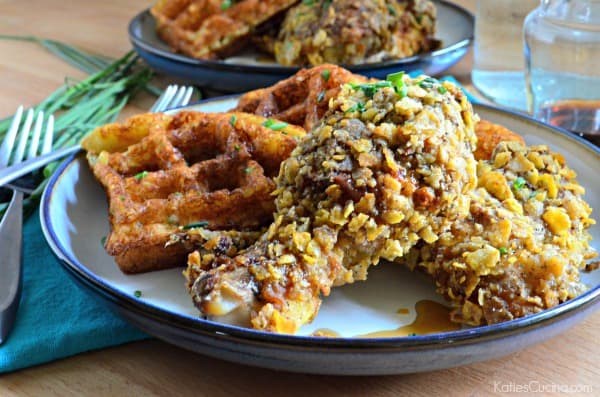 KitchenAid challenged me to make chicken and waffles, but to put a spin on the classic recipe. That's when I dreamed up making an "oven fried" chicken full of sage and a hint of spiciness! Then I paired it with a very savory waffle. I love the combo of potatoes and chives and I love buttermilk waffles. So that's where I got the idea to combine the best of both worlds. Nothing beats a light fluffy waffle! I love my KitchenAid Waffle Baker – it bakes the perfect waffle each and every time! I received my waffle baker as a wedding gift almost 7 years ago. Seriously one of the best wedding presents we ever received! Growing up in the south–I've had my fair share of chicken and waffles. I love the sweet and savory mix and pouring maple syrup on top is the best!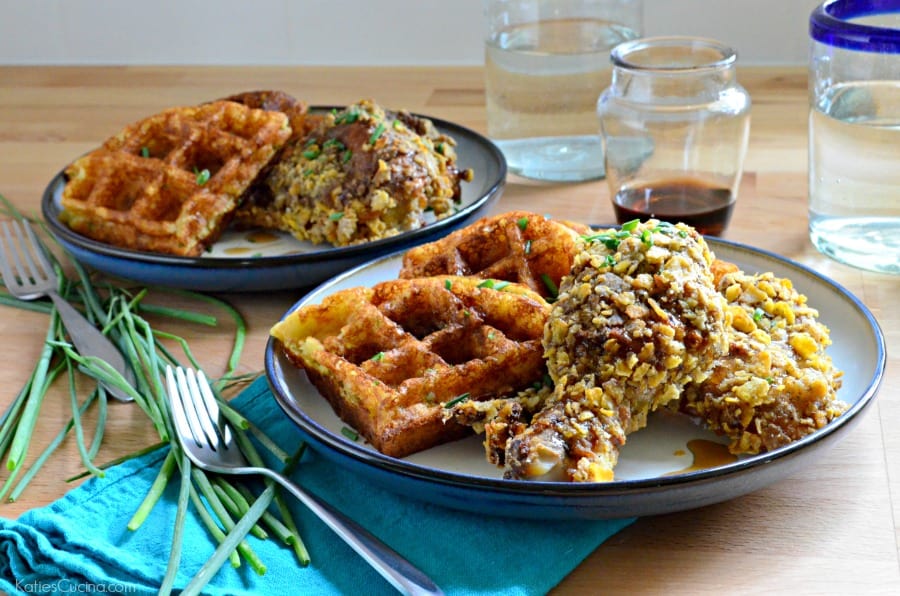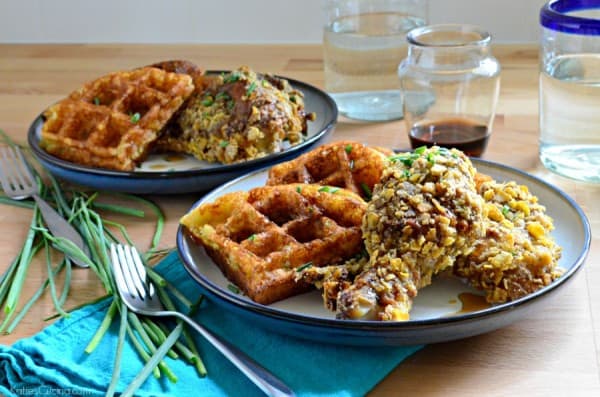 I encourage you to head over to The Kitchenthusiast blog to get the full recipe for my Potato & Chive Buttermilk Waffles with Spicy Sage Oven Fried Chicken.
Disclaimer: I was compensated to create this recipe, but I was not required to share the recipe on my blog. There are affiliate links in this post. As always all opinions are my own.