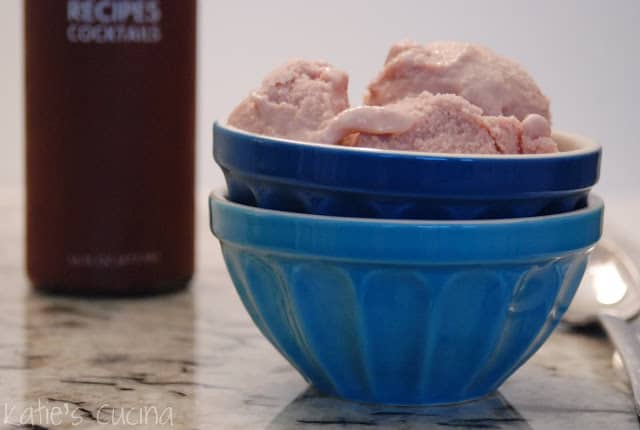 Last month I received an amazing package from
POM Wonderful
with all sorts of great POM Wonderful products. I was most excited about the
POM Wonderful 100% Pomegranate Juice Concentrate. You can do so much with this stuff. That night, right after dinner, I decided I was going to make my own Pomegranate Frozen Yogurt. I searched around on the internet and found hardly any recipes to go by. I decided to adapt my mango frozen yogurt recipe to see if it would suffice. It did! It was a smidge on the tart side. Next time I wouldn't use Greek yogurt I would use whole milk yogurt for a creamier less tart taste. Needless to say I had my two favorite Pinkberry flavors in my own home. Because this was my first time making the recipe I used a small quantity (needless to say it only lasted 2 nights in our house). Double up the quantity if you want more per batch.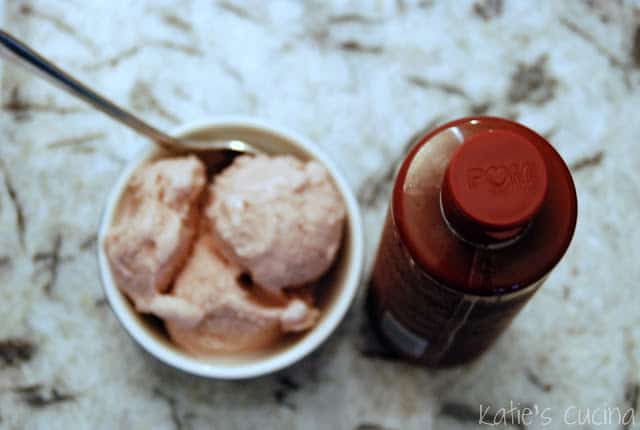 Prep Time: 30 minutes + freezer time
Ingredients:

1 cup plain greek yogurt
½ cup milk
½ cup sugar
3 tbsp
POM Wonderful 100% Pomegranate Juice Concentrate

3 tablespoon honey
pinch of salt
Directions:

1. In a bowl mix together honey, sugar, yogurt, milk,

POM Wonderful 100% Pomegranate Juice Concentrate,

and pinch of salt.
2. Churn according to your ice cream attachments specs. Mine churned for a good 20 minutes and was pretty thick toward the end.
3. Chill for an additional 2 hours, and then enjoy! *Store in an airtight container for up to 3 weeks.
Disclaimer: This post is not sponsored nor have I been compensated to write about POM Wonderful products. I won the POM prize pack in a contest, and was not required to blog about the products. My opinion is my own and does not reflect the company.