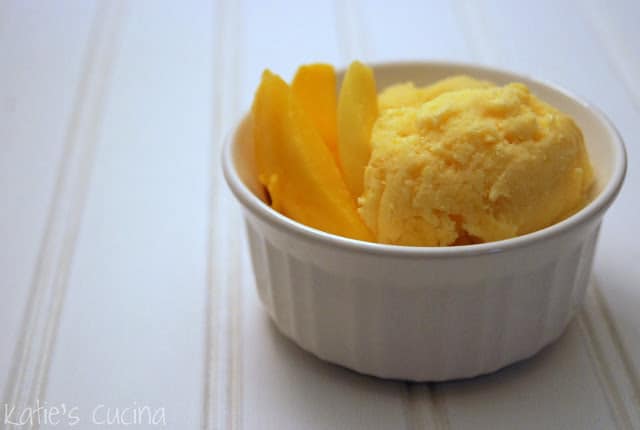 Let's face it. Frozen Yogurt is all the rage (again). I remember frequenting our local frozen yogurt shop as a kid. I loved the stuff and couldn't get enough of it. Then it died down… as in every store in my surrounding area closed. In the past year I've seem dozens of frozen yogurt chains (*and some mom and pop stores) open. I first tried
Pinkberry
while visiting New Orleans this past spring. I had a sample of each flavor and decided I would "swirl" both mango and pomegranate with tons of fresh fruit. It was to die for, and every day thereafter on my trip I had to stop into Pinkberry to have a small cup of frozen yogurt. The day I got home I made my husband take me to a Pinkberry and I made him try it. Unfortunately (well maybe fortunate for my calorie intake) the closest Pinkberry is 45 minutes (with traffic) from my house. I knew I could make my own. Granted, this is not exactly like Pinkberry's. But it's pretty damn close if I don't say so myself. Add some chopped fresh fruit, close your eyes, and dream that your sitting in a Pinkberry store. *I used greek yogurt instead of whole milk yogurt for this recipe since that's all I had on hand. Next time I'll try making it with whole milk yogurt.
Adapted from: The Sophisticated Gourmet
Prep Time: 45 minutes + freezer time
Servings: 4-6


Ingredients:
1 cup plain greek yogurt
½ cup milk
½ cup sugar
4 cups mango, peeled and diced
3 tbsp honey
pinch of salt


Directions:
1. Place mango's in a food processor or blender, and blend until pureed. Add in the honey and sugar. Remove from processor and place in a bowl. Mix in yogurt, milk, and pinch of sugar.


2. Churn according to your ice cream attachments specs. Mine churned for a good 20 minutes and was pretty thick toward the end.


3. Chill for an additional 2 hours, and then enjoy! *Store in an airtight container for up to 3 weeks.