Warm up your home and soul with a quick cooking pot of Garbanzo bean vegetable soup with pearled couscous! You'll love how healthy and easy to prepare it is.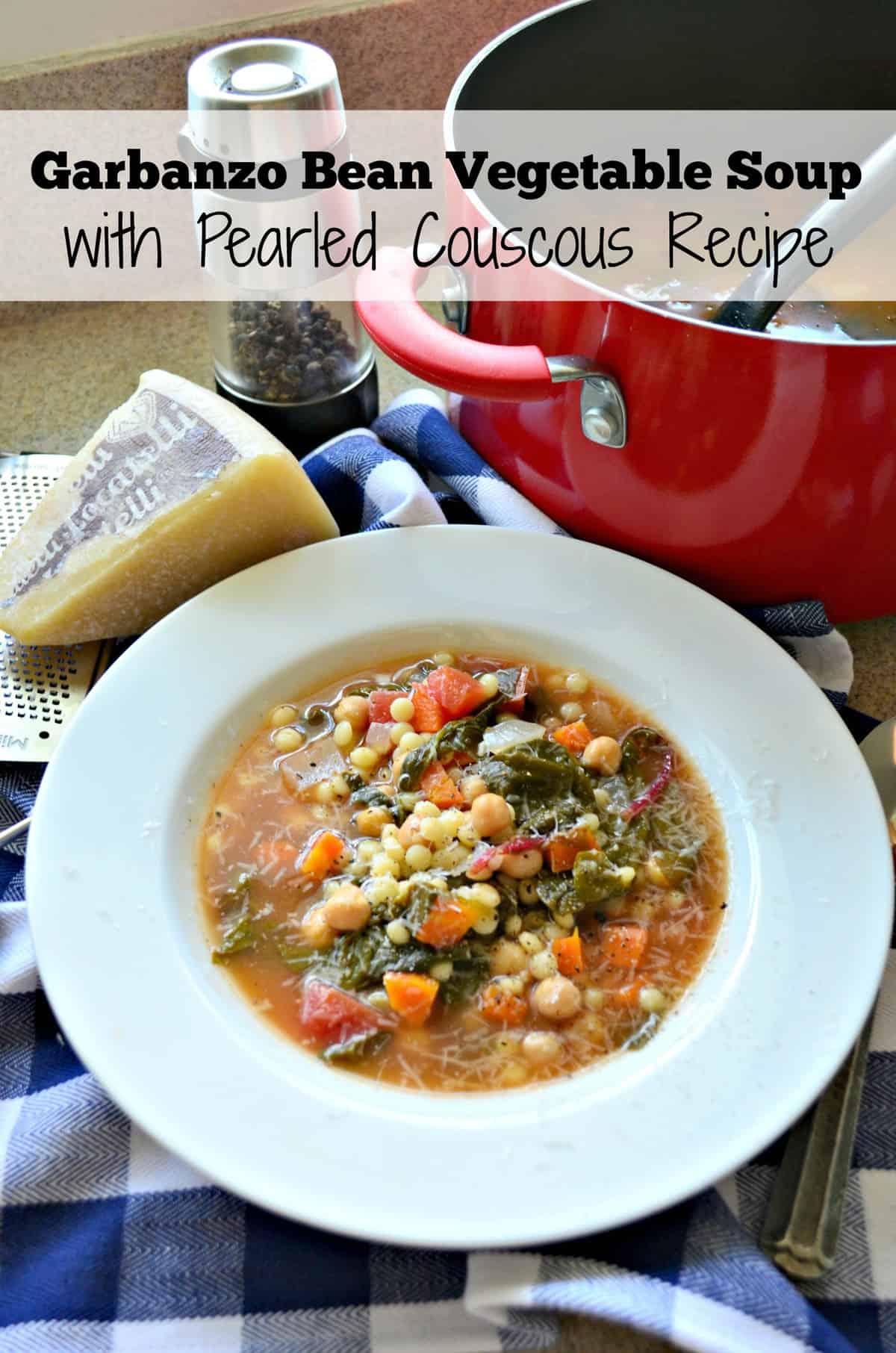 What is going on with the weather? It's suppose to be spring not winter! Even here in Florida we've had a little cold snap of mornings and days in the 50's and 60's which is winter weather for us. Cold weather paired with a quick stomach bug that ran through my house earlier this week calls for soup. I think by now, everyone knows that I love to make soup. I make a pot a week in my home. It makes for a quick and easy dinner or a no-fuss lunch. If you can keep a few basics in your home and pantry you can whip up this pot of soup (and really any type) of soup in under an hours' time.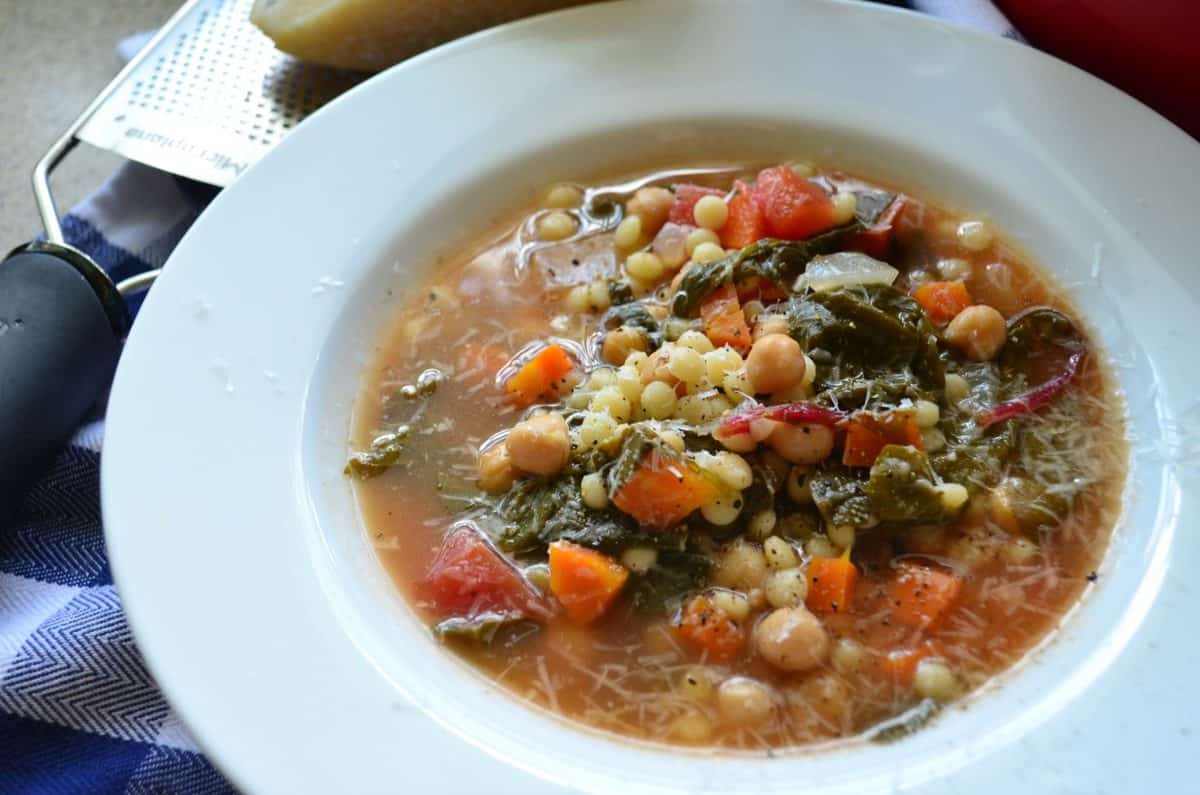 On day's I don't have meat available, I utilize the basic veggies on hand and a few pantry staples like broth, tomato sauce, and noodles. That's how this delicious vegetarian soup came about. I was able to create a rich tomato base by using a single can of tomato sauce I had on hand. Think of tomato soup but not as thick, and chock full of veggies and pearled couscous.
That's the other thing — I didn't have my typical tiny pasta on hand so I opted to use pearled couscous, which gave a nice change to my every day soup. My toddler even loved the pearled couscous in the soup. You can find pearled couscous either in your pasta aisle or ethnic food aisle. It varies depending on grocery store.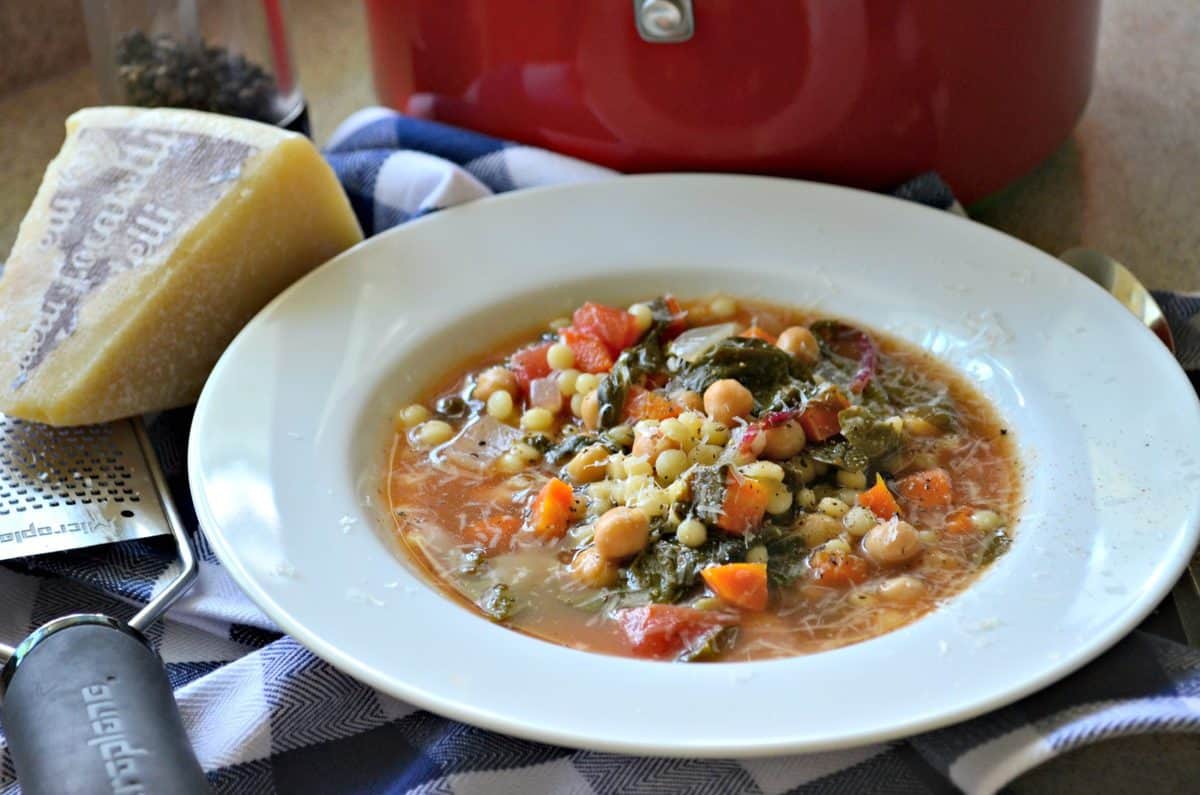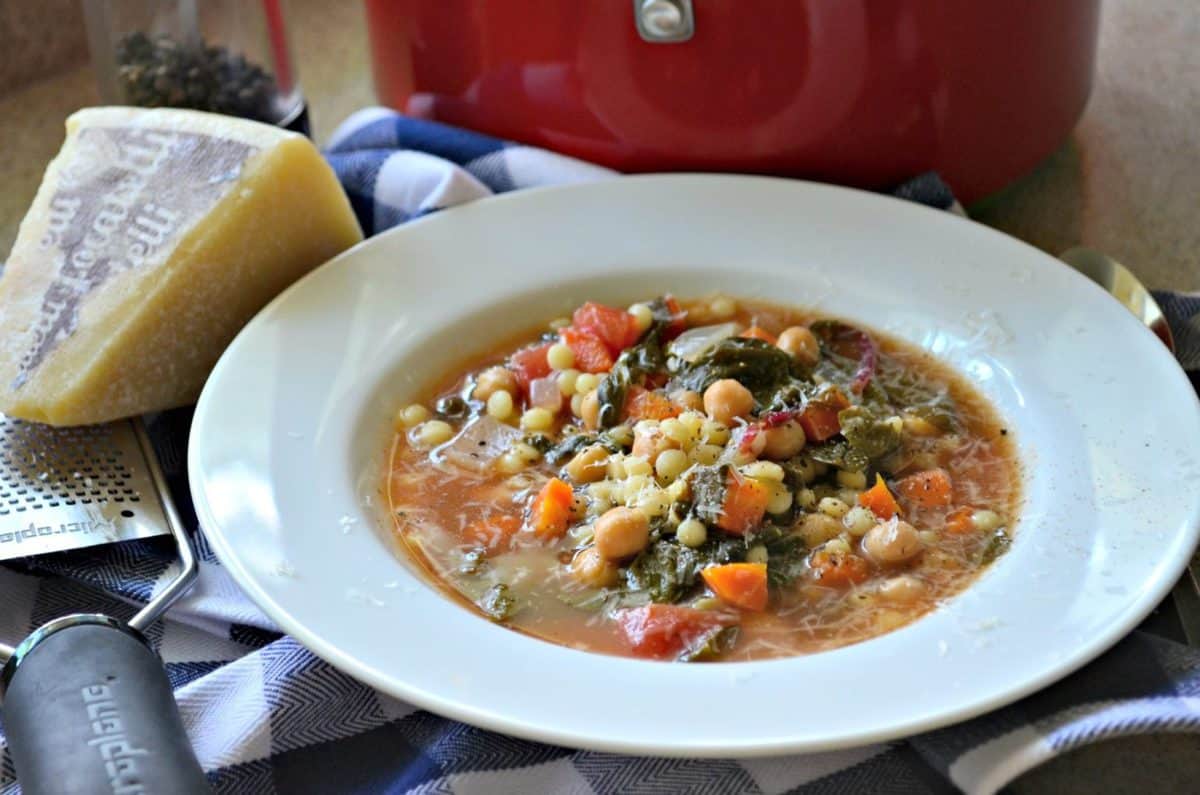 I used a blend of baby chard, kale, and spinach for my greens to freshen up the soup. If you can't find a blend like that you can use baby kale or baby spinach. Both will give you similar results. Let's face it — no tomato-style soup is complete without a little cheese on top. Cheese always makes everything better. However, if you want to keep this soup vegan just omit the cheese.
I enjoyed a few bowls of this soup for lunch throughout the week. It makes for the ultimate "healthier" comfort food lunch in a bowl. If you are craving soup and want a recipe that is veggie packed this soup is for you! Give my recipe for Garbanzo bean vegetable soup with pearled couscous.