Bring a little taste of Cuba into your home with an easy and family-friendly recipe for Skillet Picadillo, made in just 30 minutes!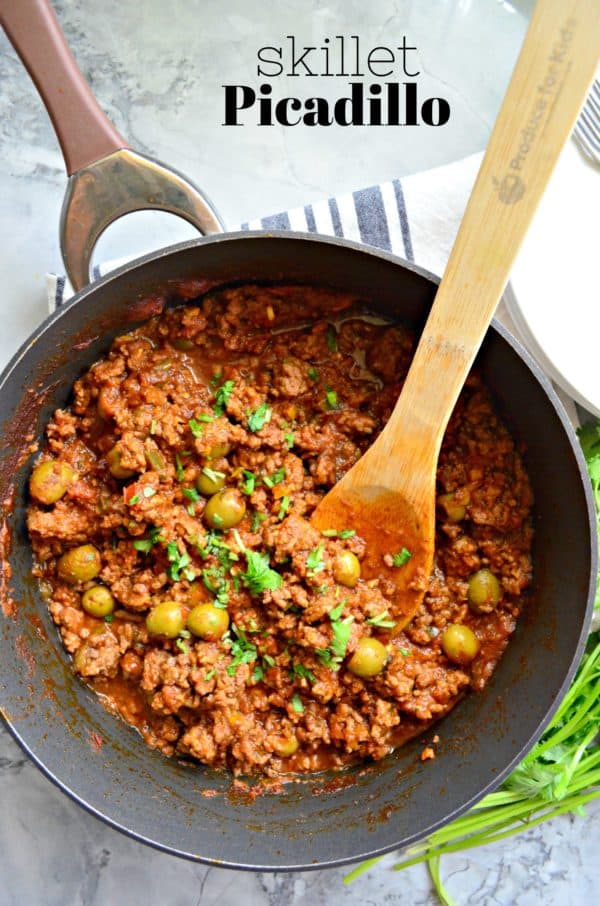 Picadillo is one of my families favorite dinners! If your tired of making the same old dinners week after week then it's time to get a little out of your comfort zone and channel the inner Cuban in you. I would love to introduce you to an easy ground beef dish that your whole family will love. Best of all it's made in a skillet and in a half hours time.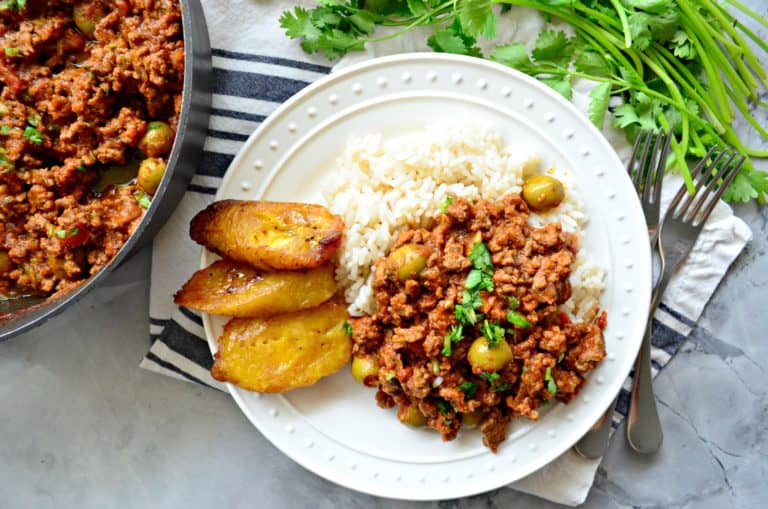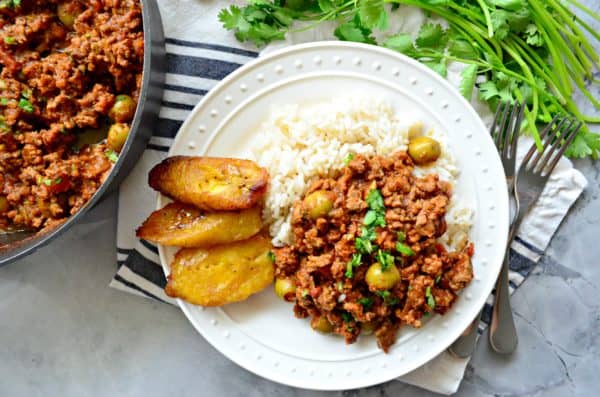 My toddler loves Mexican food (and I do too). But my husband can only eat so many tacos in one week. I use to make this easy Skillet Picadillo recipe for my husband and I when we were first married some 9 years ago. Like most recipes you make often you take a break and then somewhere in the mix picadillo just left our monthly dinner plan. Earlier this year, after our new baby arrived I felt like I was making the same old meals week-after-week. You might wonder how that's possible for a food blogger, but we too get in dinnertime ruts. We develop delicious tasting recipes but at the end of the day we want easy too. That's when I had the ah-ha moment and remembered that way back when I use to make picadillo once a month and we loved it. Since my picky threenager loves ground beef and loves Mexican food I figured he probably would love this.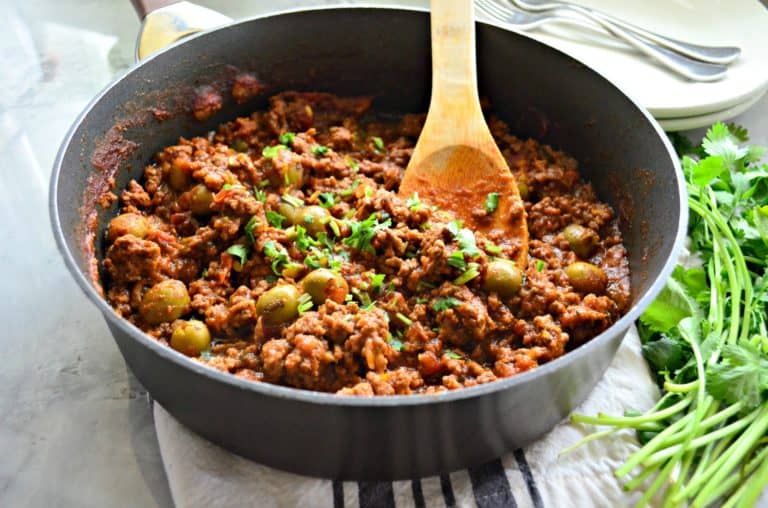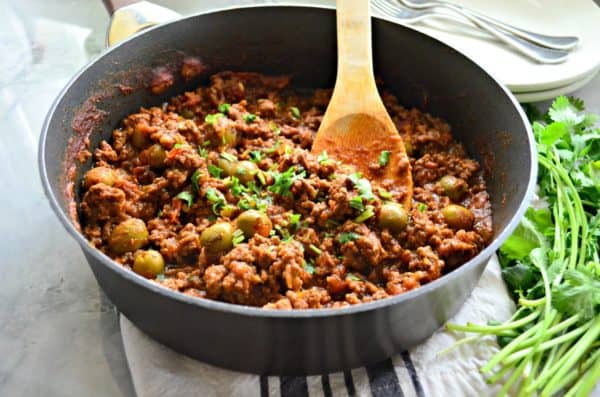 Boy, was I right! He loved the ground beef and he felt like it was a big treat that there were olives in the meal. He loves olives and whenever we serve salad with dinner he always steals all the olives off our plates (despite my effort of putting a few on his plate).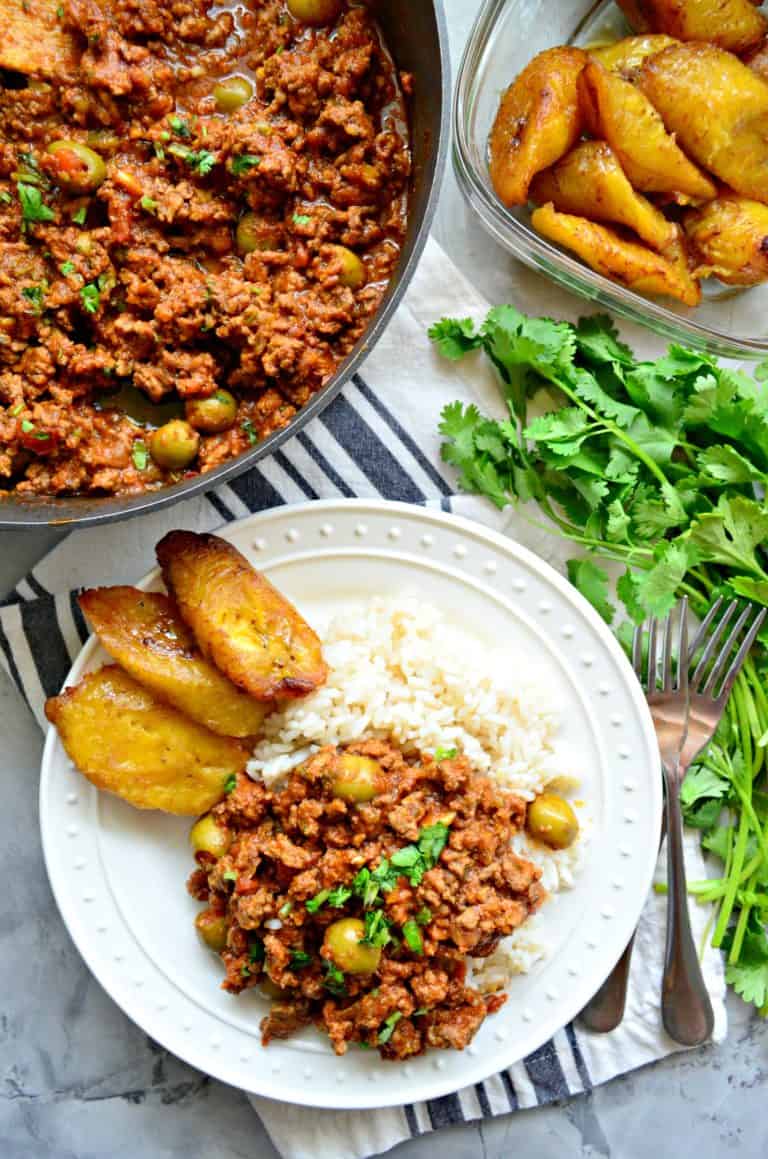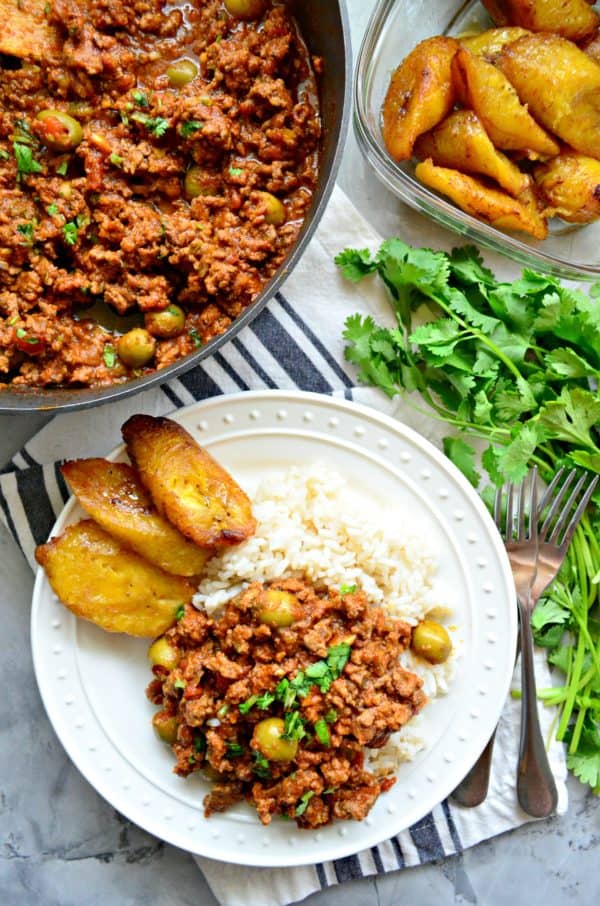 This is a pretty low prep type of meal. I would suggest chopping and dicing all the fresh ingredients and setting them to the side. You could even do this a night in advanced if you really wanted to make this even easier dinner prep (minus the cilantro—I would recommend doing that once it's time to cook). I like to serve the skillet picadillo over a bed of white rice and my Instant Pot black beans. If you want to switch things up I dare you to break out of your comfort zone and try this recipe for skillet picadillo.
Save