Slow Cooker Sesame-Ginger Chicken is perfect for a quick and flavorful dinner when your craving takeout!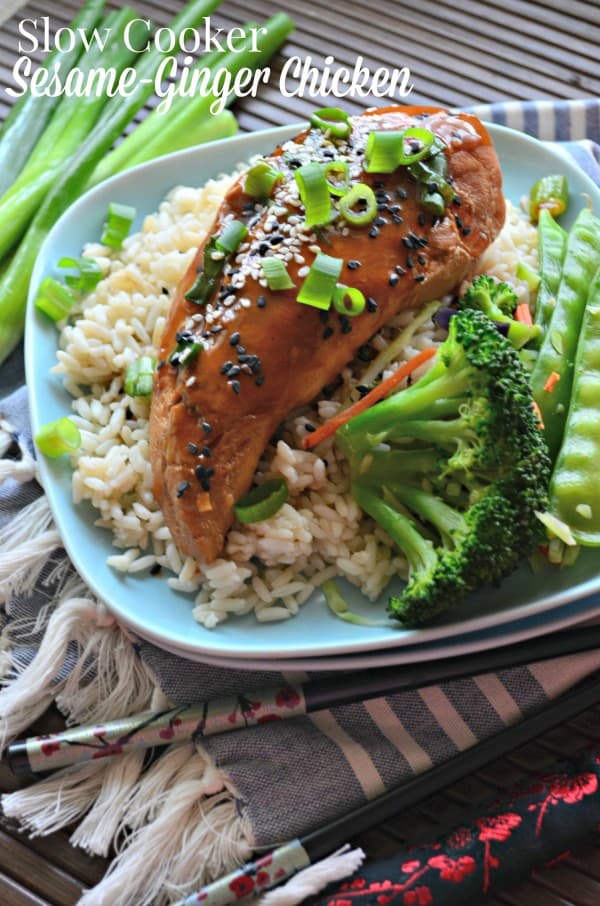 I often forget that I don't need to cook the entire meal in the slow cooker. Sometimes you can actually cook just a side dish, Fraser, or even the main protein in the slow cooker. I gave this recipe for slow cooker sesame-ginger chicken a try and my family loved it! This new Asian style chicken dish has officially made it into my monthly dinner rotation. It's super simple to make, and during the last 20-30 minutes of cooking I cook a few sides or make my Asian cucumber salad. I also almost always have rice pre-cooked and in the freezer so I'll defrost that and serve as is of whip up a quick vegetable fried rice to serve with it. Or my favorite Asian style green beans!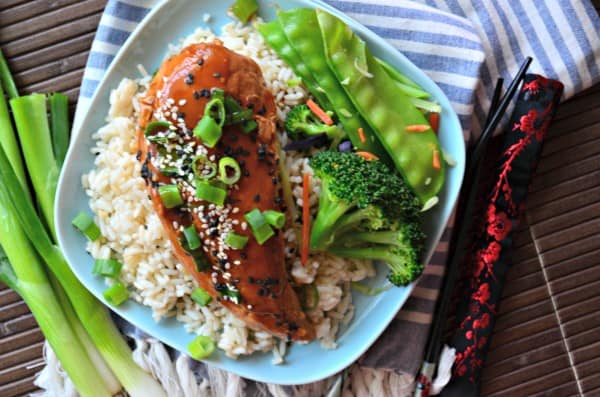 I've tested this recipe with both fresh ginger and dehydrated/ground ginger. It tastes the same so don't stress if you don't have one or the other on hand. Use what you have. What I like about only cooking the chicken breast for a few hours is that it isn't fully falling a part. Of course you could cook it for longer and shred the chicken–totally up to you! I like that it's a whole chicken breast, its full of flavor and still moist.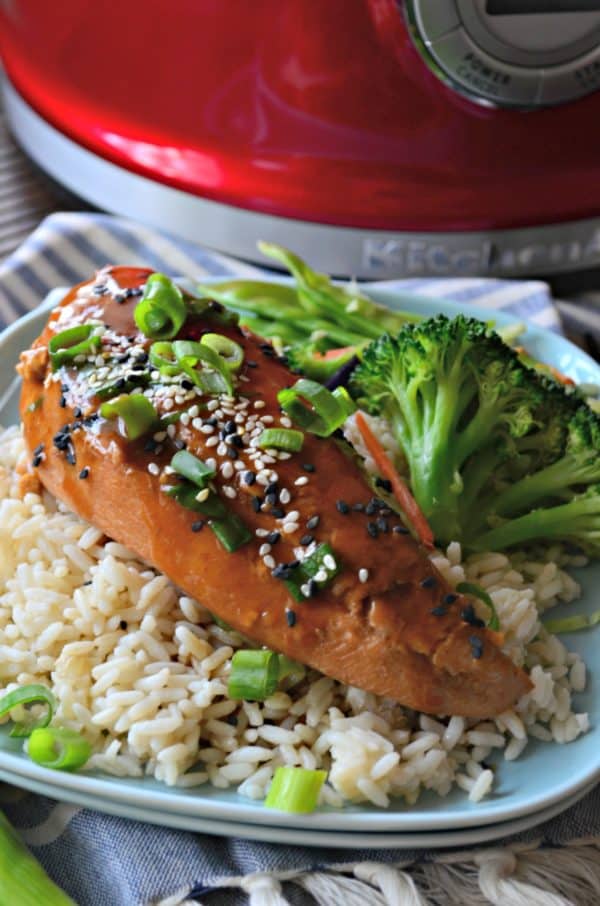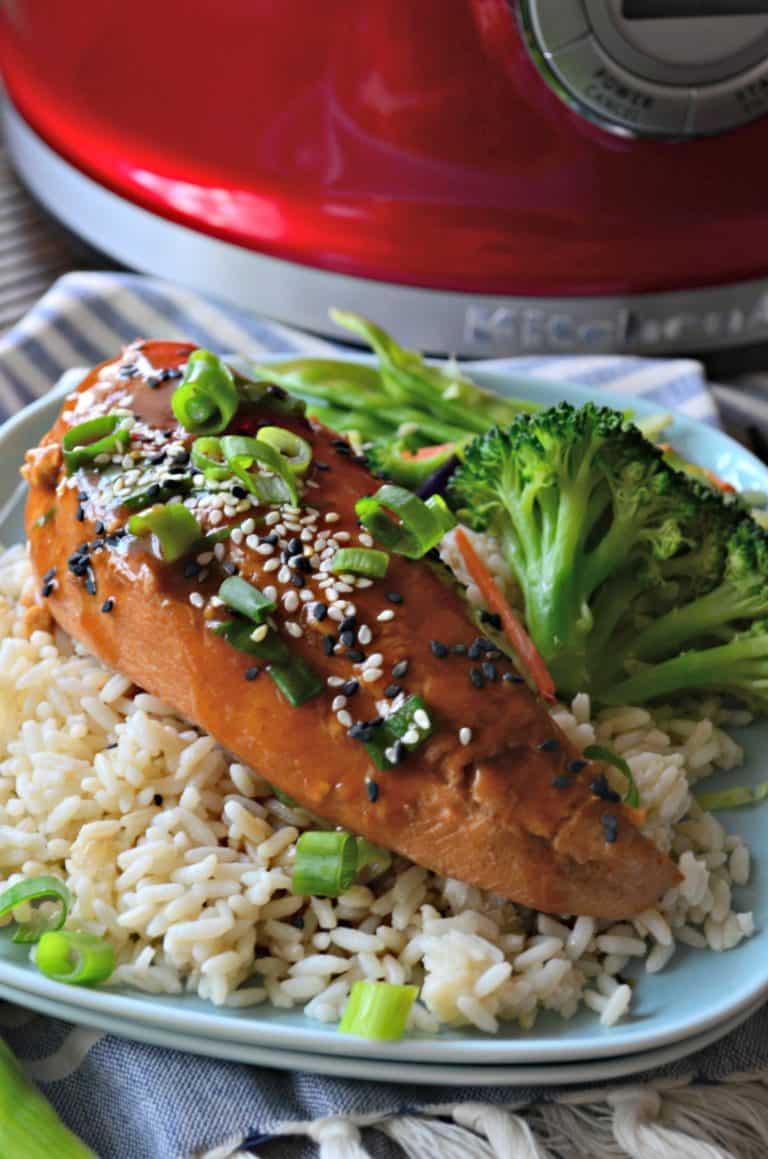 I used my KitchenAid Multi-Cooker for this recipe so that I can cook the sauce down right in the slow cooker. I just use a little wire mesh strainer to remove any of the food particles that may still be present in the slow cooker. I do a quick skim and then set my Multi-Cooker to the sear setting. It brings the sauce to a boil within a minute. It's crazy. I use a rubber whisk so that it doesn't scratch my Multi-Cooker—always a great tool to have on hand. I like to dip the chicken back in the sauce before serving and then pour a little sauce on top after it's been dipped and on the plate. Make sure to put the remaining sauce in a bowl on the table so your family and friends can help themselves to more sauce! The sauce is the best part. It makes the chicken complete.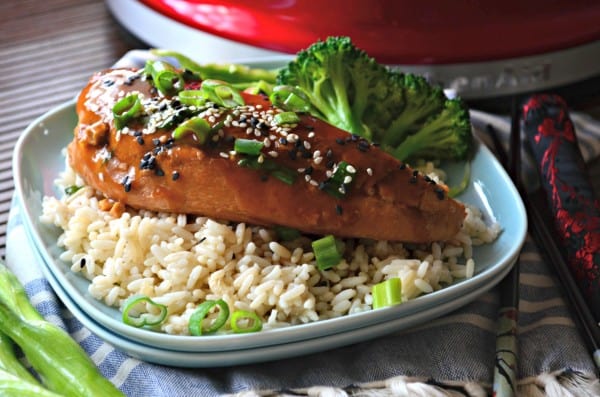 If you are looking for a new slow cooker chicken recipe — definitely give this recipe a try! It will help you get out of your "what to make for dinner rut" and spice up dinner with s little homemade Chinese takeout!