This recipe is brought to you by Circulon Cookware. As always, all opinions are my own.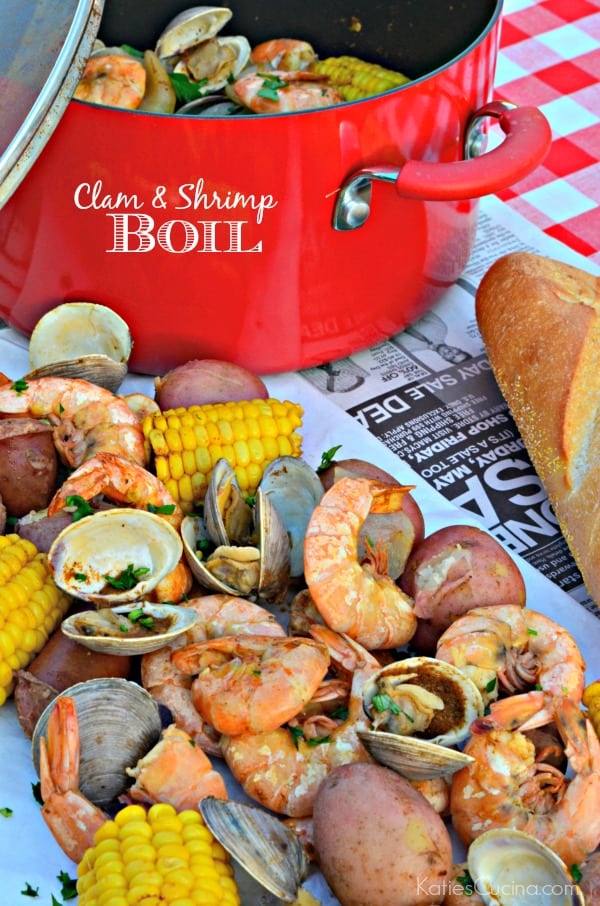 Let's talk about shrimp boils for a minute. I've always wanted to do one. Like a huge shrimp boil with ton sod friends and family. Just like you see on tv shows. They pour the massive pot of shrimp, potatoes, and sausage on the table and everyone happily digs in! I've made shrimp boil kabobs before. I've also done just a grilled shrimp boil. Because let's face it — it's definitely a lot less messier and easy for a small group. When my friends at Circulon approached me and asked me to come up with an Independence Day recipe using their new Circulon® Innovatum Cookware the first thing that popped up in my mind was a shrimp boil.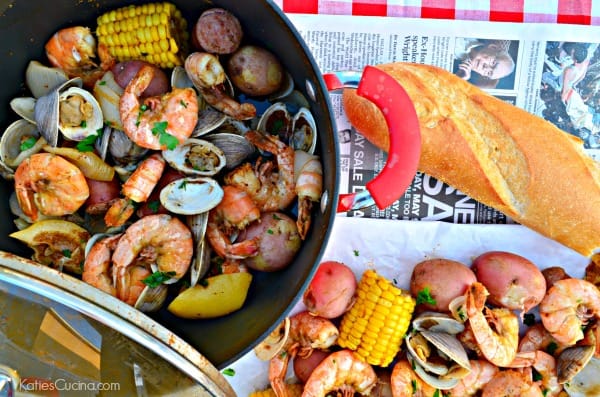 I decided to make a small batch clam and shrimp boil using the 6 quart stock pot found in the Circulon® Innovatum Porcelain Enamel 12-Piece Cookset. It was the perfect size for this boil that feeds 4! My husband loves clams so I decided to add clams in the mix and he devoured them. Not really sharing with anyone else. The key to a good boil is a really rich stock that will flavor the potatoes, corn, sausage, shrimp, and clams perfectly.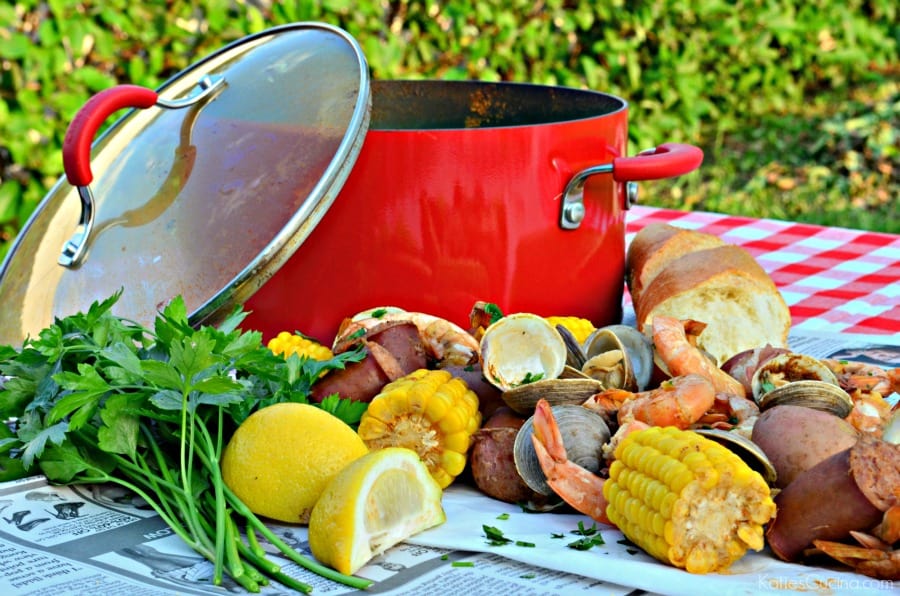 Let's talk about the new Circulon® Innovatum Cookware. Circulon® Innovatum, the premium-quality dishwasher safe nonstick cookware joins cooking performance with cleaning convenience, exclusively available at TARGET®. Like every Circulon® product, this contemporary cookware is constructed and designed to deliver solution-oriented kitchen performance. Innovation has always made the unique Circulon® difference, starting with our patented TOTAL® Nonstick System, raised nonstick circles that create the most efficient nonstick cooking surface in the world. Circulon® Innovatum cookware combines this superior nonstick technology with durable construction for lifelong cooking performance and dishwasher safe cleaning, all with a Hassle-Free Lifetime Guarantee.
Make sure you head over to the Circulon Facebook page. They are giving away a few sets of the new Circulon® Innovatum Cookware plus TARGET® gift cards!
Head on over to Circulon to get the full recipe for my Clam and Shrimp Boil. Click HERE for the full recipe.