This recipe is brought to you by Laura's Lean Beef. As always, all opinions are my own.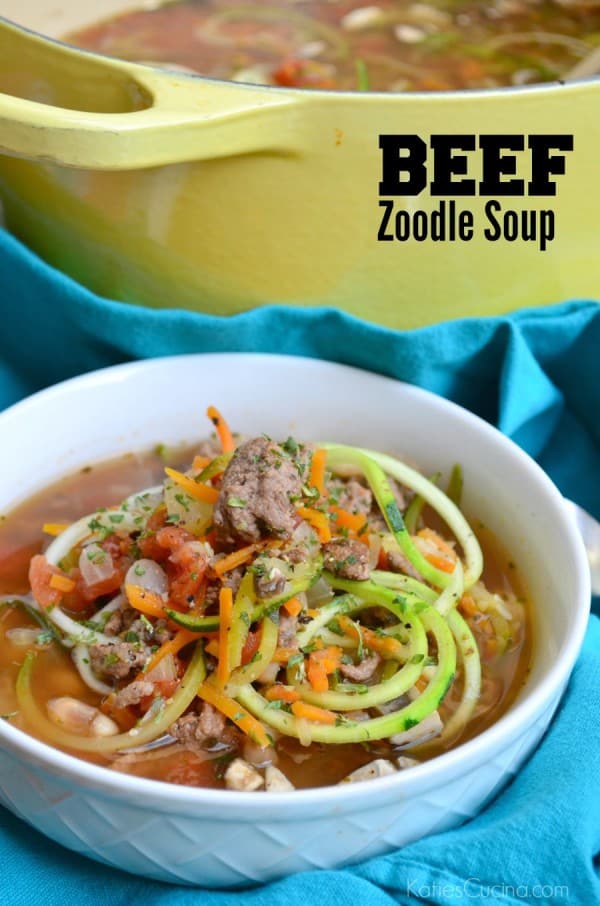 Soup season is upon us, as well as all things pumpkin, apple, and cozy boots. I'm a soup lover. I eat soup year round–I don't need cooler weather to entice me to make a big pot of soup. In fact, most weeks I'll make a pot of soup and enjoy for lunch throughout the week. It guarantees me that I'll get a nutritious filled lunch in without any fuss. If you live with a baby or toddler then you know this can be a daily struggle. I also try to not operate like a restaurant. Which means whatever I eat that's normally what Ryder eats too with just a few exceptions. He loved this beef zoodle soup. So that made me happy knowing he would gobble up the soup with us.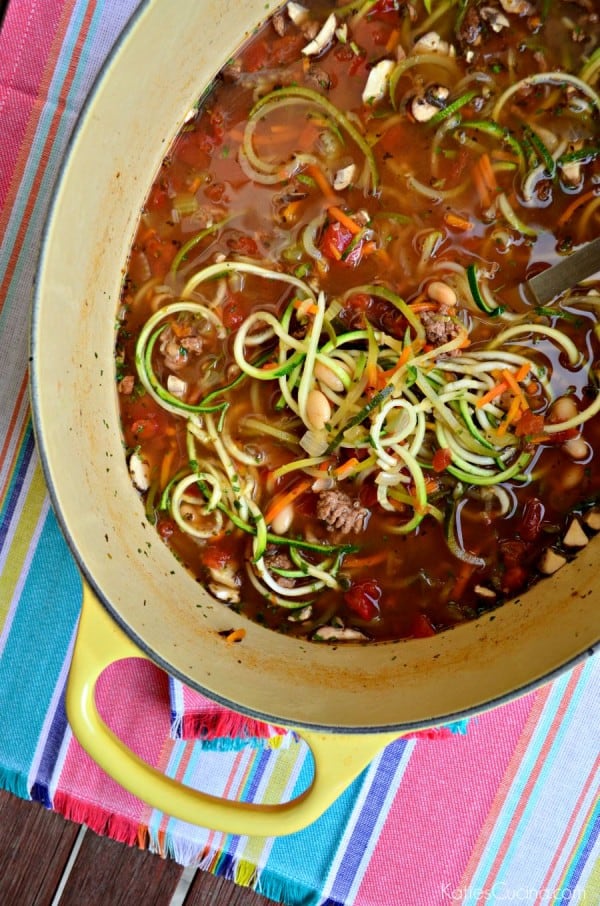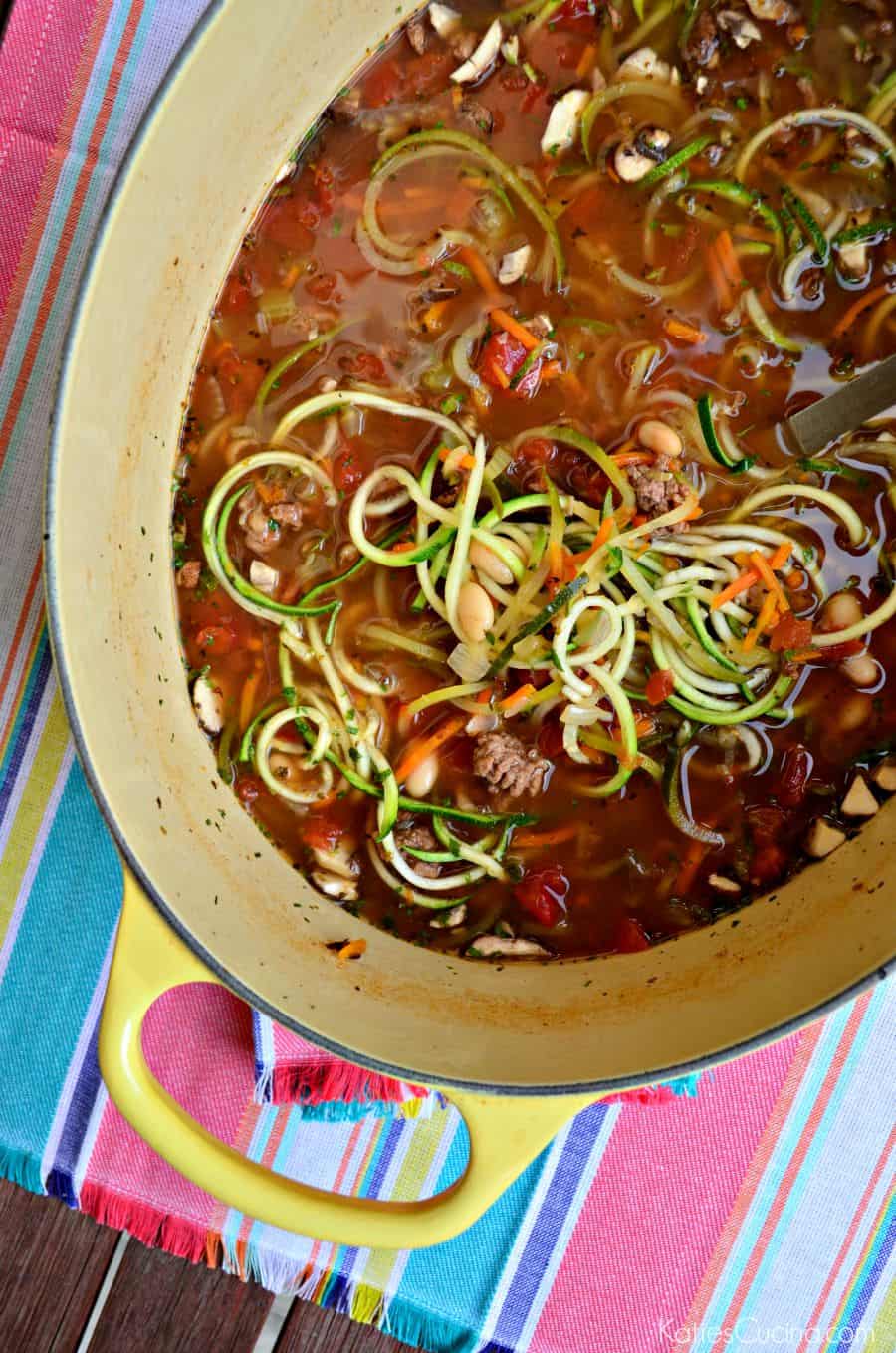 For this recipe I used Laura's Lean Beef 96% Lean Ground Sirloin. I loved the flavor that the sirloin provided the soup. In case your not familiar with Laura's Lean Beef each serving has less than 9 grams of fat per serving, Laura's ground beef is low in fat and cholesterol, and best of all free of added hormones and antibiotics. So this ground beef paired well with the zoodle soup. Let's talk about spiralizing for a minute. I'll be the first to admit that I waited way too long to get on the spiralizing bandwagon. And now that I've started I'm not sure if I can stop. I'm sure you'll be seeing way more spiralizing recipes on the blog as we move into the cooler season. I think one of my favorite ways to use the zoodles right now is in soups. It's a great substitute for noodles. Typically I would never cook the noodles in the soup since it tends to suck up all the broth. That's one of the many nice perks of not adding noodles and instead zoodles because the broth stays in the pot instead of being sucked up into the noodles.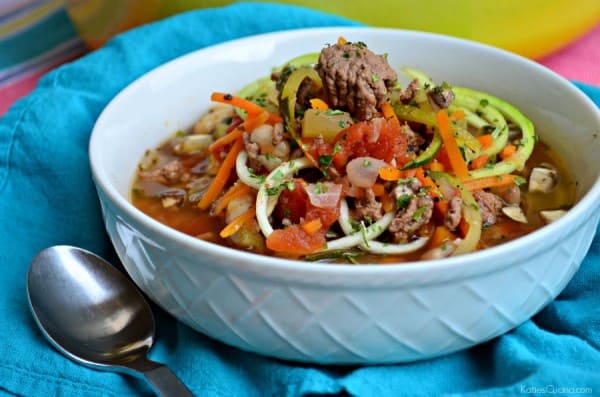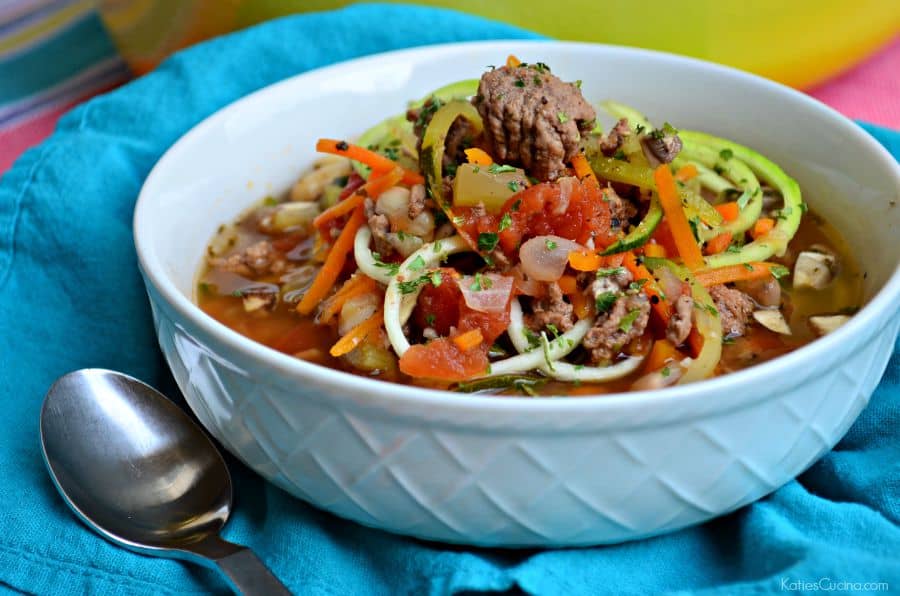 This soup is so good that the evening I made this soup I opted to eat a bowl of soup over my nightly frozen treat. That speaks volumes since I love my sweets! If your looking for a new soup whether you make a big pot for lunch or decided to make it a dinner I think your family will love this hearty beef zoodle soup recipe!
I'm sharing this recipe for Beef Zoodle Soup on Laura's Lean Beef Blog. Click HERE for the full recipe.
Check out other recipes I've created for Laura's Lean Beef: