Everything Bagel Flavored Popcorn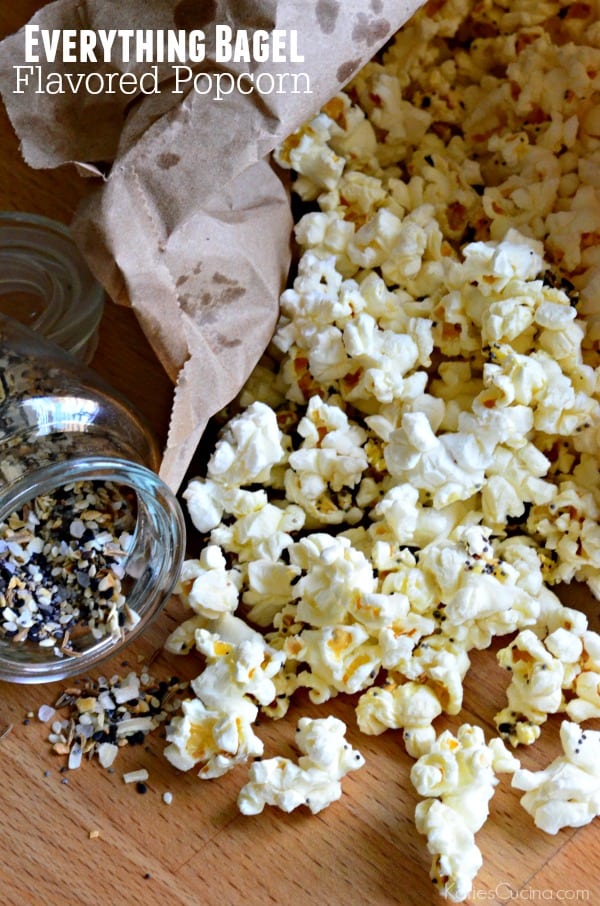 If you are a lover of everything bagel seasoning then you're going to love today's popcorn. My family and I spent the weekend at Disney for the Food Blog Forum conference. This was the 3rd time at Disney and 4th time in Orlando. I love being able to go to conferences that are in my home town. Even better when I can bring my family along and combine work with pleasure. I say work very loosely… I love my job and wouldn't trade it for the world (thank you guys, again for making my dreams come true and letting me do what I love to do). So while at Disney this weekend not only did I indulge in a Dole Whip (have you had one–if not you are missing out on LIFE), but I also enjoyed a box of popcorn. Something about popcorn at an amusement park. I always have to get it. I rarely ever indulge in the thick buttery movie type popcorn so when I do it's always a nice treat. So in honor of my popcorn eating over the weekend I'm sharing the most delicious tasting homemade popcorn recipe with you today.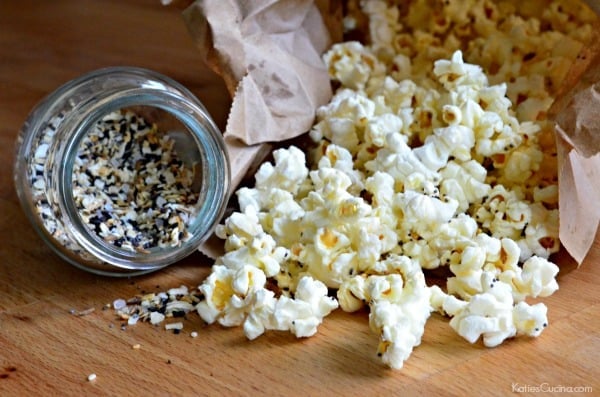 This Everything Bagel Flavored Popcorn, is so incredibly easy to make at home. You can make it in less than 5 minutes from start to finish. I use the brown paper bag method of popping the popcorn (it's my new favorite way). Then I pour on the melted butter and top with my favorite new homemade everything bagel seasoning. That's it! 3 ingredients and you have everything bagel flavored popcorn. Of course you are going to not only battle the popcorn kernels in the teeth but also the everything bagel seasoning. To me though, if you are already going to have to deal with one what's one more?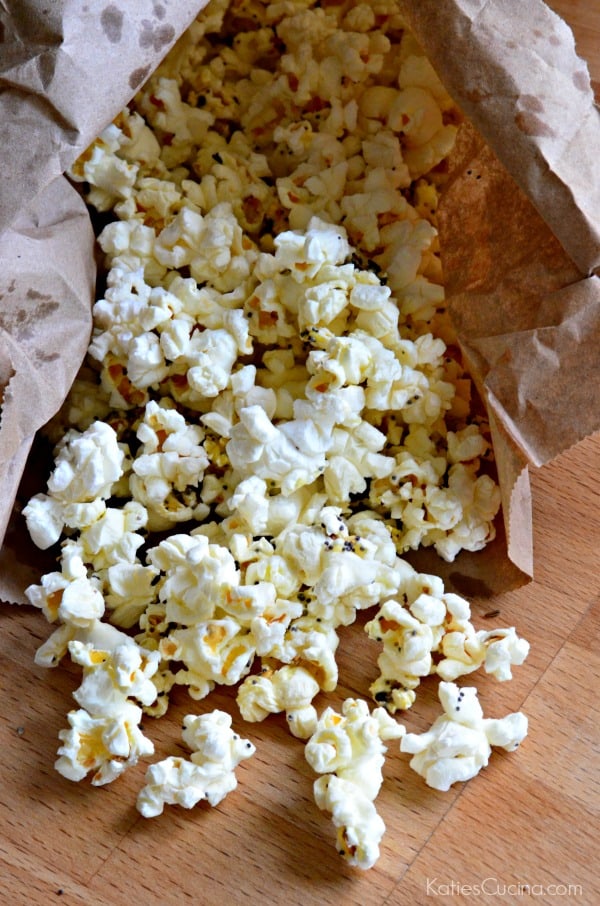 Whenever I'm craving popcorn or even just a light afternoon snack I make this popcorn. I've even made this popcorn without butter and it's not bad although let's face it the everything seasoning doesn't have much to stick to. So I don't advise skipping the butter.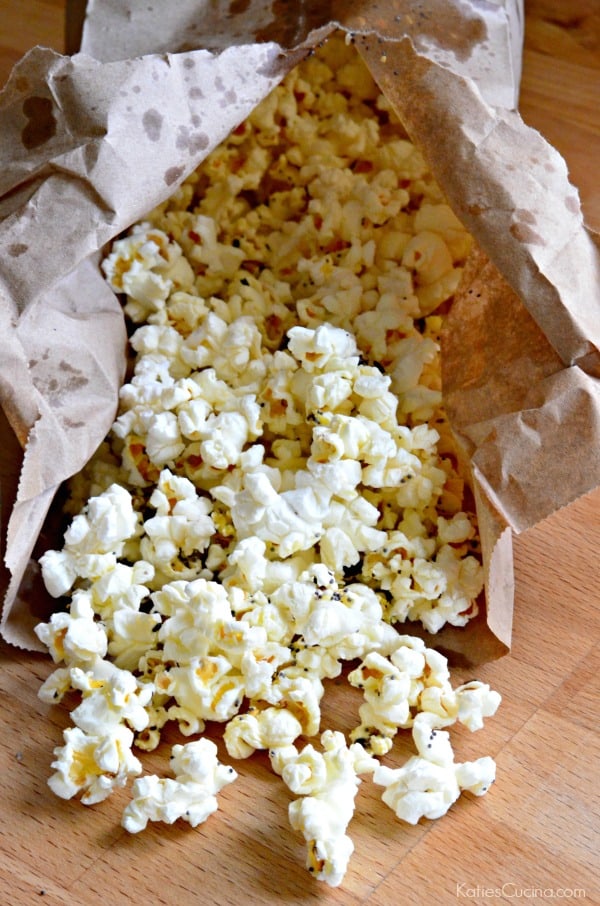 Everything Bagel Flavored Popcorn
Yield: 3 cups
Prep Time: 2 minute
Cook Time: 2-3 minutes
Total Time: 5 minutes
Ingredients:
Directions:
Place prepared hot popcorn in a bowl, pour the melted butter on top and sprinkle with everything bagel seasoning. Enjoy immediately.
Warning
: Use of undefined constant rand - assumed 'rand' (this will throw an Error in a future version of PHP) in
/home/kjasiewicz21/webapps/katiescucina/wp-content/themes/katiescucina/single.php
on line
74
4 Responses to "Everything Bagel Flavored Popcorn"
Leave a Comment