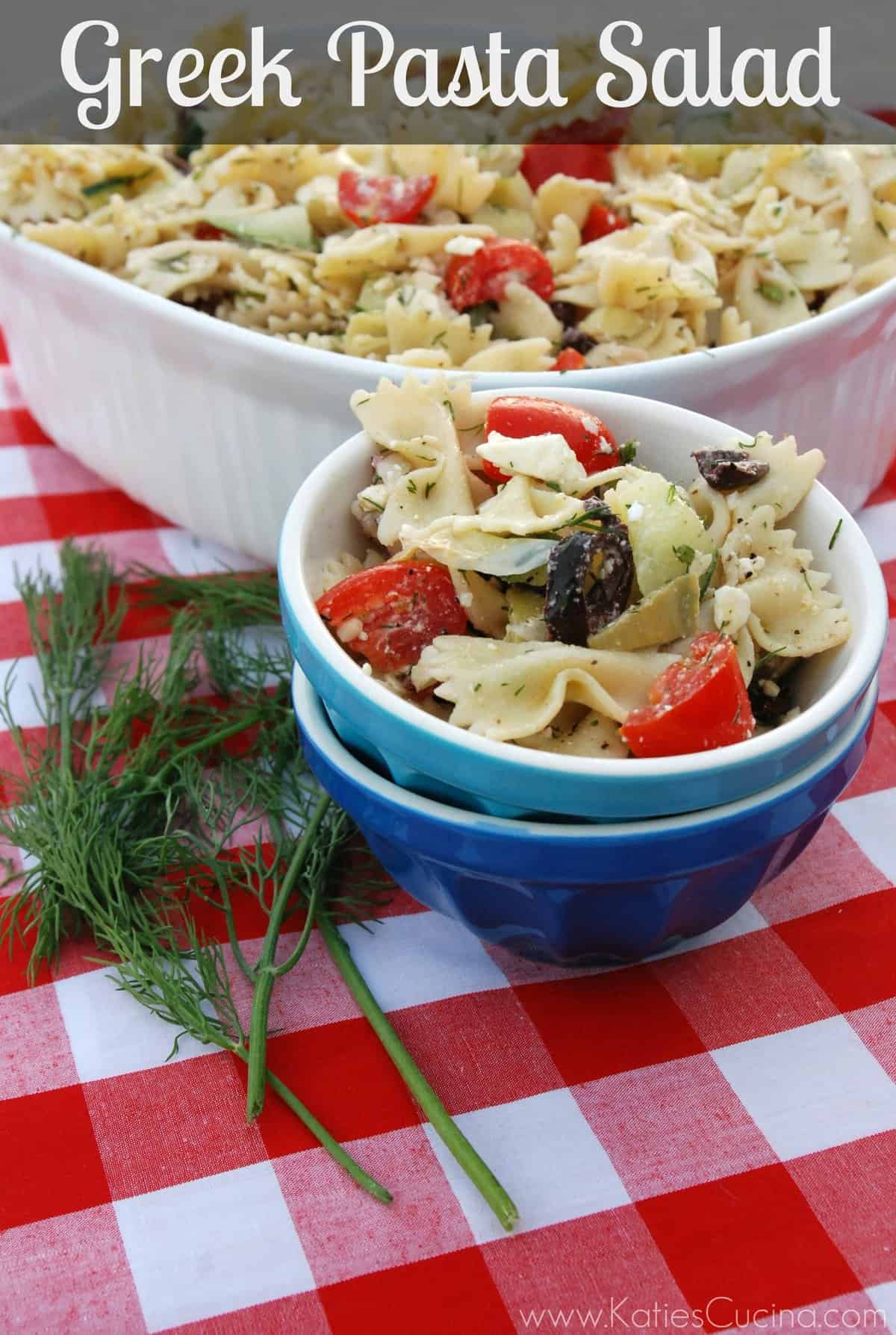 I love a quick and easy (and of course very tasty) pasta salad. I also like when they aren't chocked full of mayonaise. I had this recipe idea in my head for a while now and finally brought this Greek-style pasta salad to life! Granted, it does contain cheese that has to be refrigerated, but its just as fabulous to bring to an upcoming bbq. I developed an entire Greek menu all dedicated to bbqing since we are unofficially celebrating the last week of summer before Labor day. So stay tuned all week because by Friday I'll have an entire menu for you to wow your friends and family this Labor day weekend!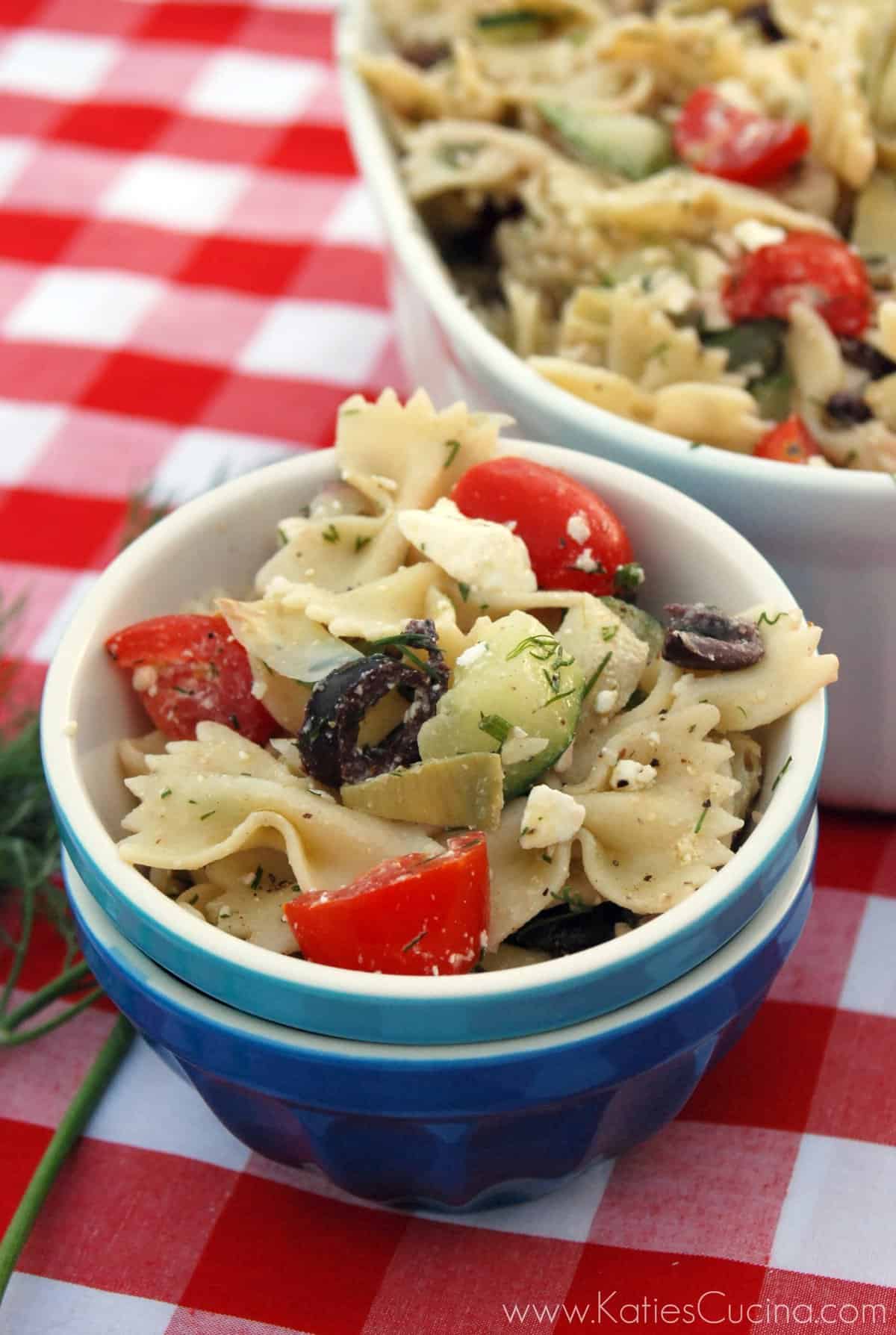 Pair the Greek Pasta Salad with Grilled Greek Chicken Strips and Grilled Greek Corn on the Cob for a complete Greek inspired meal!
Source: Katie Original
Ingredients
1

box of bow tie pasta

1-1/4

cup

grape tomatoes

halved

1

cup

cucumber

diced

1

cup

feta

1/4

cup

sliced kalamata olives

2

tbsp

thinly sliced red onion

1

cup

artichoke hearts

chopped

2

tbsp

Greek Seasoning

1/4

cup

canola oil
Instructions
Cook pasta according to package, drain, rinse with cold water, and set aside.

Meanwhile in a large bowl (or container) add halved grape tomatoes, diced cucumber, feta, sliced kalamata olives, red onion, and artichoke hearts together.

In a small bowl add 1/4 cup canola oil and Greek seasoning together--mix well until well combined.

Add pasta to bowl and begin mixing the vegetables and cheese with the pasta. Once the pasta and vegetables are partially combined proceed to pour the oil/seasoning mix over the pasta. Mix well until everything is well incorporated. Serve immediately or refrigerate up to 3 days.
Notes
*After refrigerating the salad the oil tended to stick to the pasta. Feel free to let the pasta salad sit out for a good 15 minutes, mix well and if need be add a little more oil and Greek seasoning.
**my neighbor added peperocinis to this and said it was phenomenal.