This recipe is brought to you by Laura's Lean Beef. As always, all opinions are my own.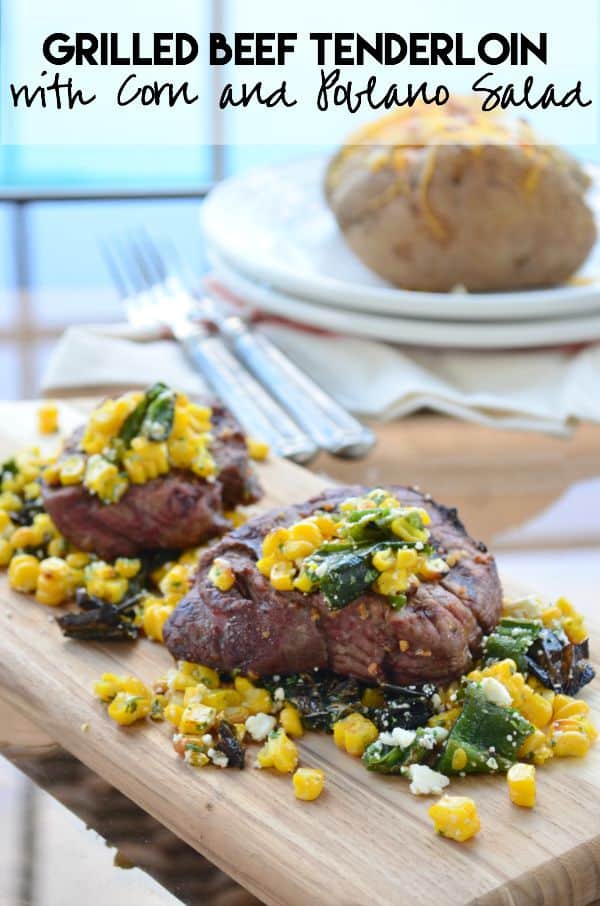 I know fall has officially arrived, but I'm not ready to let my grill hibernate just yet and neither should you. I mean, I'm pretty lucky in the fact that I can grill year round, for those of you who are not run to the store right now and buy all the ingredients you need for my Grilled Beef Tenderloin with Corn and Poblano Salad. You'll be happy you listened to me. I promise.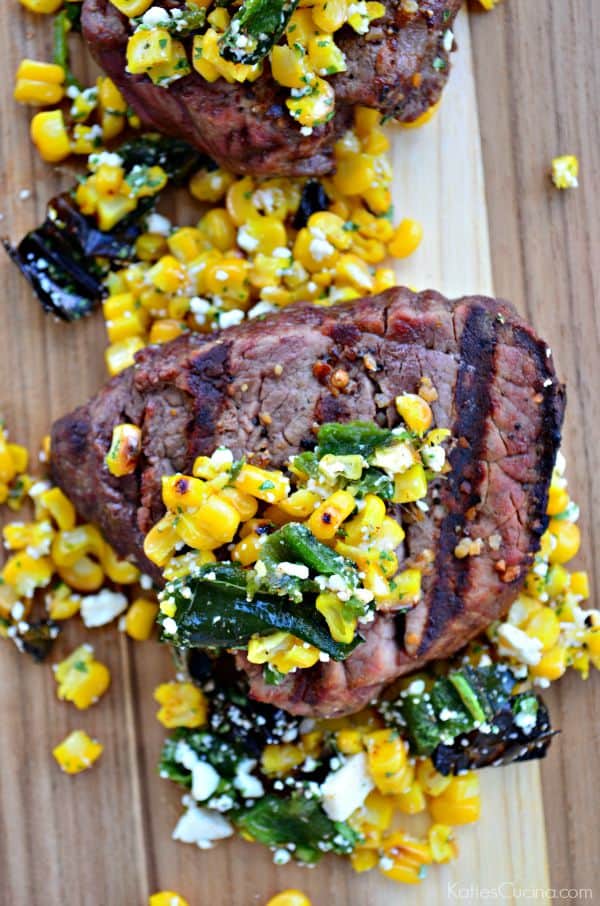 This is the ideal meal for two, of course you can double, triple and quadruple the recipe as your very heart desires. But if you're looking for a nice meal to make for two this is the recipe. My parents tend to have a steak night once a week. There night is Sunday nights. Our steak night seems to be on Friday nights. I don't know what it is, but I guess we like to celebrate ending another great week—or maybe just celebrating that the week is finally over. Either way, it makes us both look forward to Fridays that much more. For this recipe I used Laura's Lean Beef Tenderloin Filets. I buy them at my local Super Target. They are my go-to brand when buying beef. The cattle have been raised naturally, without the use of added hormones or antibiotics (source). That makes me feel good about consuming this beef and of course feeding it to my family.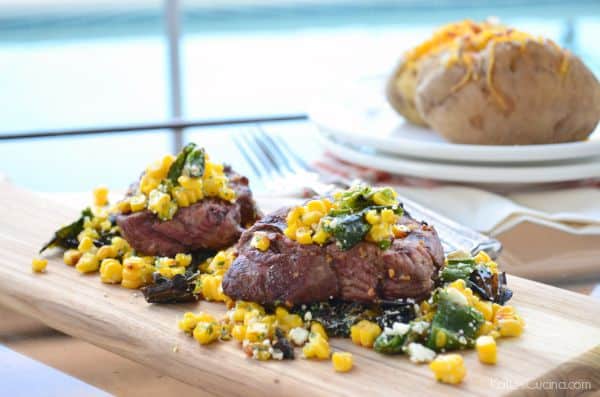 The evening I made this recipe my husband and I found ourselves devouring the corn and poblano salad. It pairs perfectly with the lean beef tenderloin. The salty/sweet/spicy mix is a perfect combo in our book. Next time, I'll most definitely double the corn and poblano salad. This meal is perfect for entertaining. It's very easy to make with just a few ingredients. That's what I love about the simplicity of this meal. Food doesn't have to be complicated. So if your looking for a lean cut of beef, I invite you try this recipe, and once you try it I have a feeling you'll be making it all winter long.
I'm sharing this recipe for Grilled Beef Tenderloin with Corn and Poblano Salad on Laura's Lean Beef Blog. Grilled Beef Tenderloin with Corn and Poblano Salad
Check out other recipes I've created for Laura's Lean Beef: