Make my easy recipe for Instant Pot Chicken Florentine Pasta. This one pot meal is packed with protein and veggies and done in under 30 minutes time.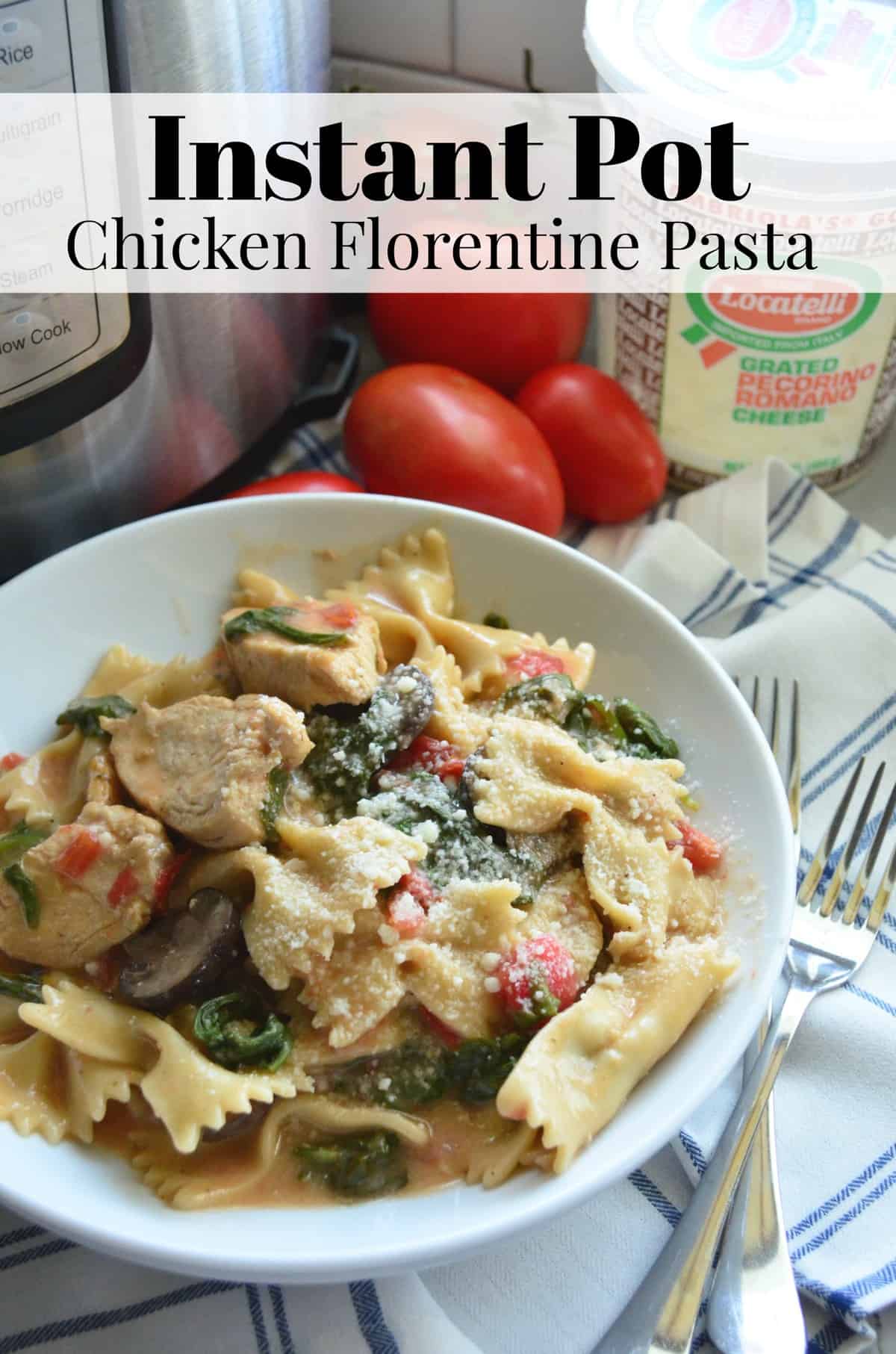 We love a good one-pot pasta meal in my house. In my humble opinion, it's perfect for those busy weeknight days where you don't have the energy to get dinner on the table, but still know you don't have the choice. I've had my electric pressure cooker i.e., Instant Pot for well over a year now and have started experimenting with cooking pasta in it. I found that it actually works with most cuts of pasta. My family absolutely loves my recipe for One-Pot Chicken Florentine Pasta, so I figured why not give this recipe a try in the Instant Pot. It worked out perfectly—now I will say it took almost the same amount of time as my skillet version.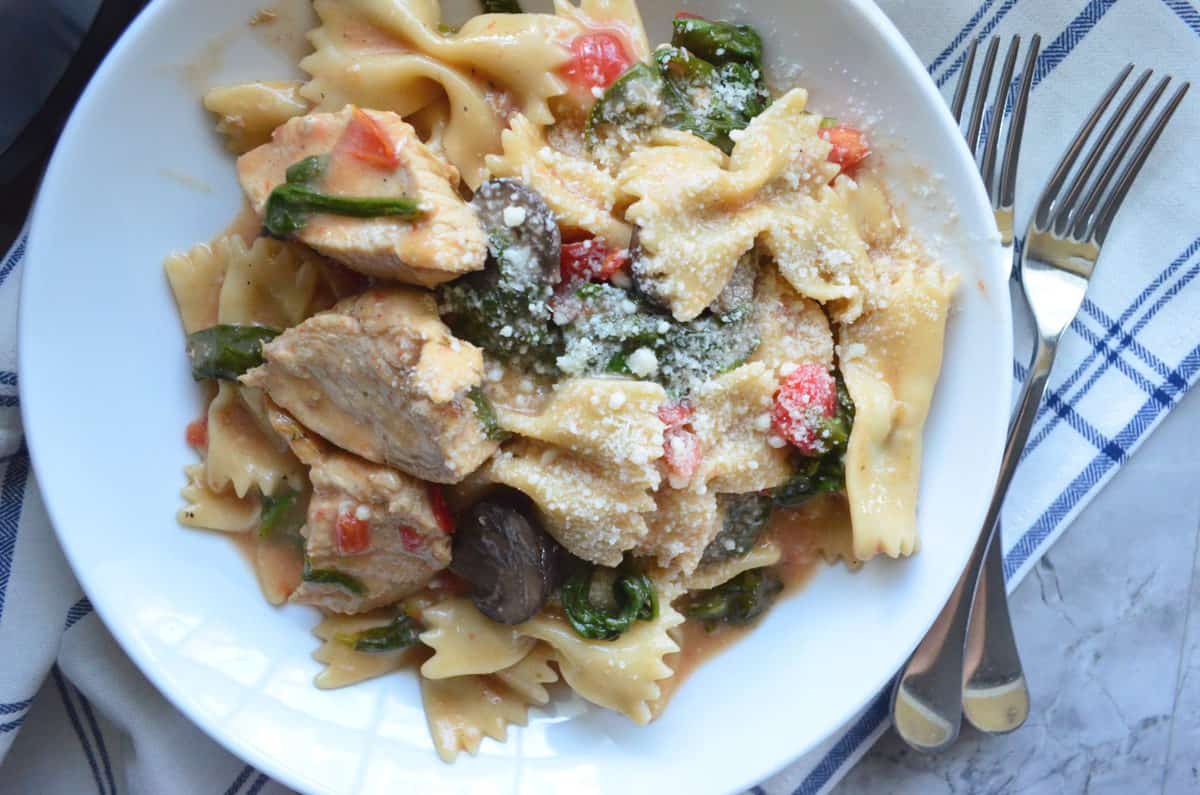 This method of cooking is a great option though if for some reason you don't have access to your stove-top and still need to get dinner on the table. I'll raise my hand and say that's my current situation. My glass cook top cracked and was out of commission for month. Insert all the tears. I had to get very creative in the kitchen. Thanks to my trusty Instant Pot I can still put pasta on the table for my family.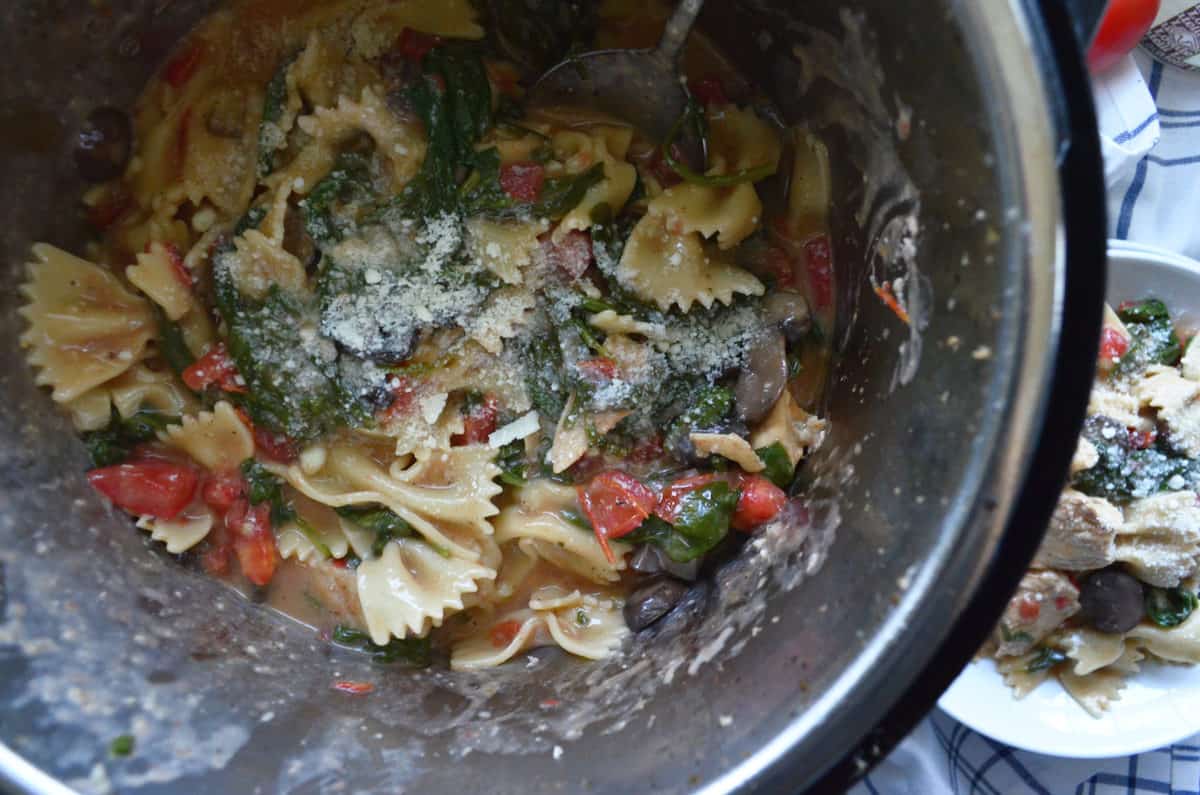 This method of cooking works best if you have most of your ingredients prepped before time. I like to prep the first half of the ingredients before I start cooking. Once the pasta and chicken go back in the Instant Pot to cook then it's time to dice the plum tomatoes, measure out the cream and Parmesan cheese, and chop the spinach. That last part is optional. I find that the spinach will clump if I don't chop it–it's all preference. I'll keep them on the cutting board until the Instant Pot begins to beep. I use an insulated pot holder plus dish towel to manually release the pressure. It's high powered steam and could hurt you. I also always make sure my kids are not in the kitchen out of precaution. The last thing I would want is an accident that could have been prevented.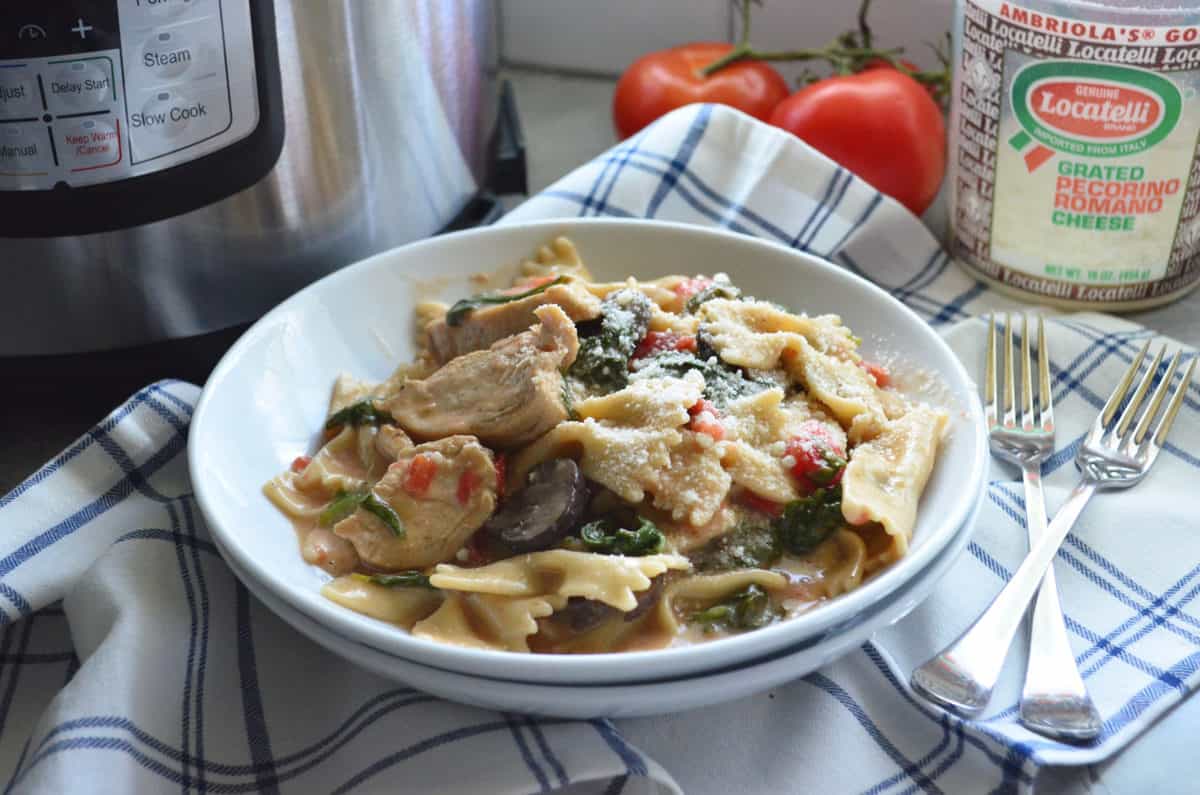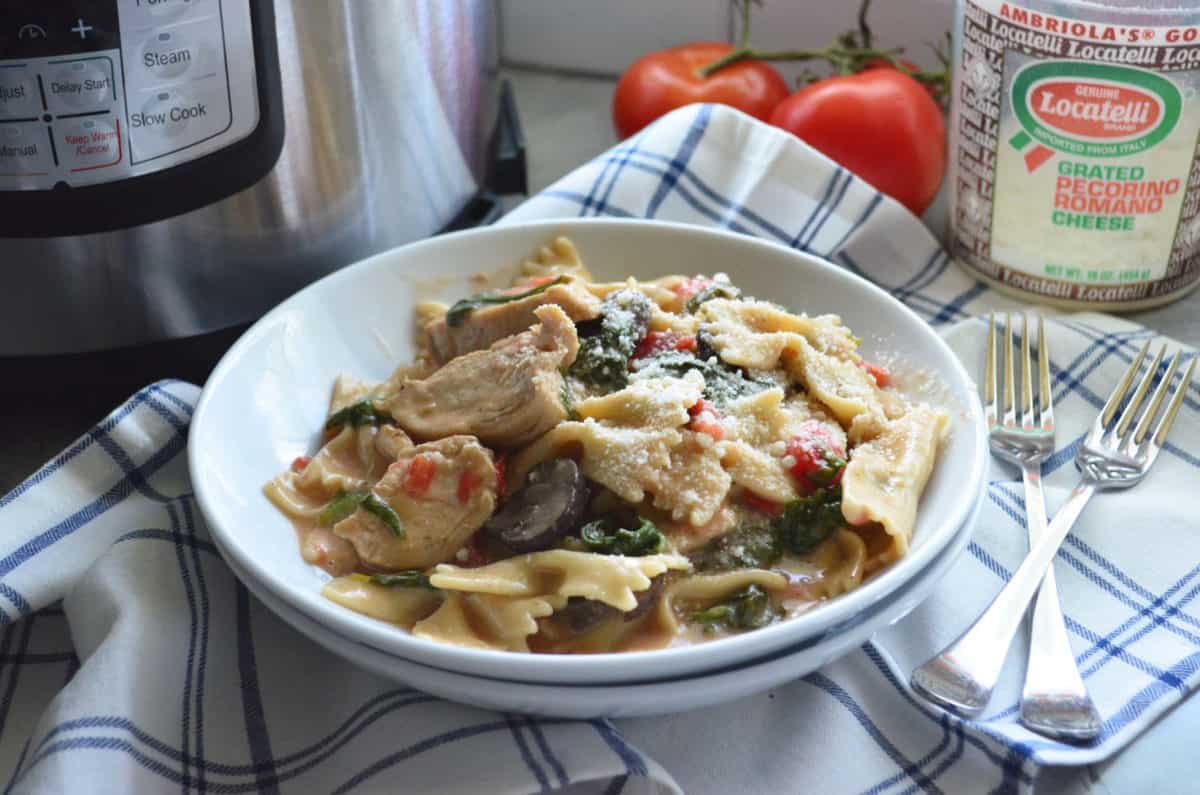 Once the pressure is released, that's when you'll stir and add in the remaining ingredients. I like to place the lid back on the Instant Pot and let it sit for a few minutes so that the spinach has time to wilt. But if you have hungry family members–no worries you can eat immediately. Within 30-minutes, you have a delicious chicken Florentine pasta dinner. Perfect for busy weeknights or even easy entertaining.