Thank you Stonyfield and Badger Sunscreen for partnering with me today. As always, all opinions are my own.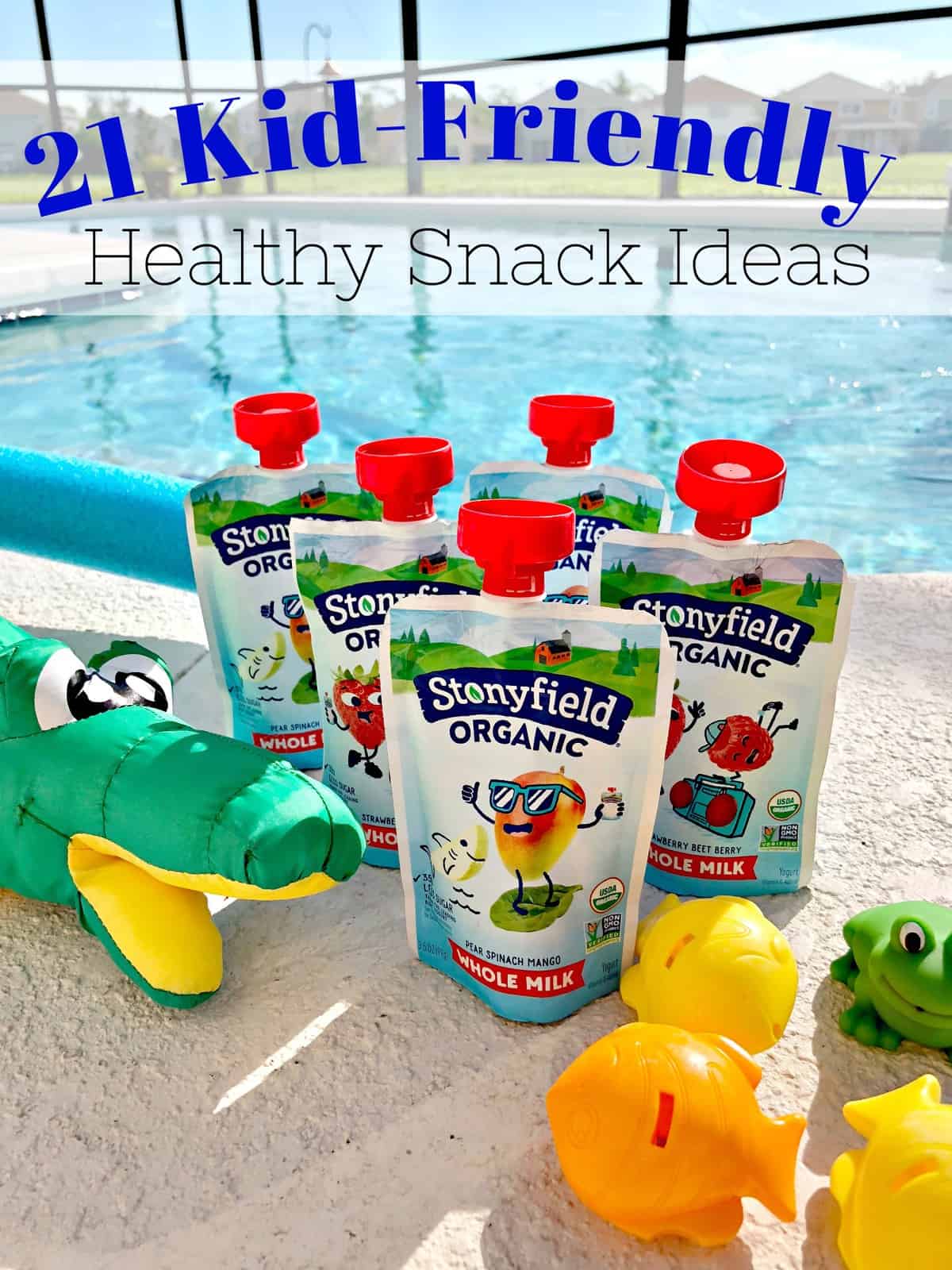 Running out of healthy snack ideas for the kiddos? I've partnered with Stonyfield and Badger sunscreen sharing 21 healthy snacks for the pool, water parks, and beach this summer! I'm always looking on easy and healthy on-the-go snacks for my kids. I can always count on Stonyfield Organic Kids Pouches as my top choice.
"Stonyfield Organic Kids and Whole Milk Yogurt Pouches are made without the use of toxic persistent pesticides or GMO's that means it's not only good for you but good for the planet too. And because it's Stonyfield, you know it's delicious."

25% to 35% less sugar than the leading kids' yogurt*.
Yogurt made with live active cultures.
A perfectly portable, resealable format for healthy snacking anytime, anywhere.
Pouches come in kid-approved flavors like Strawberry, Strawberry Banana, Blueberry, Vanilla, Strawberry Beet berry, Pear Spinach Mango and our new flavor Choco-Mooo.
Stonyfield Organic is always, USDA Organic, pasture raised, Non-GMO Project verified, Kosher certified and gluten free.

*Stonyfield Organic Kids and Stonyfield Organic Whole Milk 3.5oz Pouches have between 2.6g and 2.9g of sugar per oz. vs 4g per oz. in the leading kids' yogurt.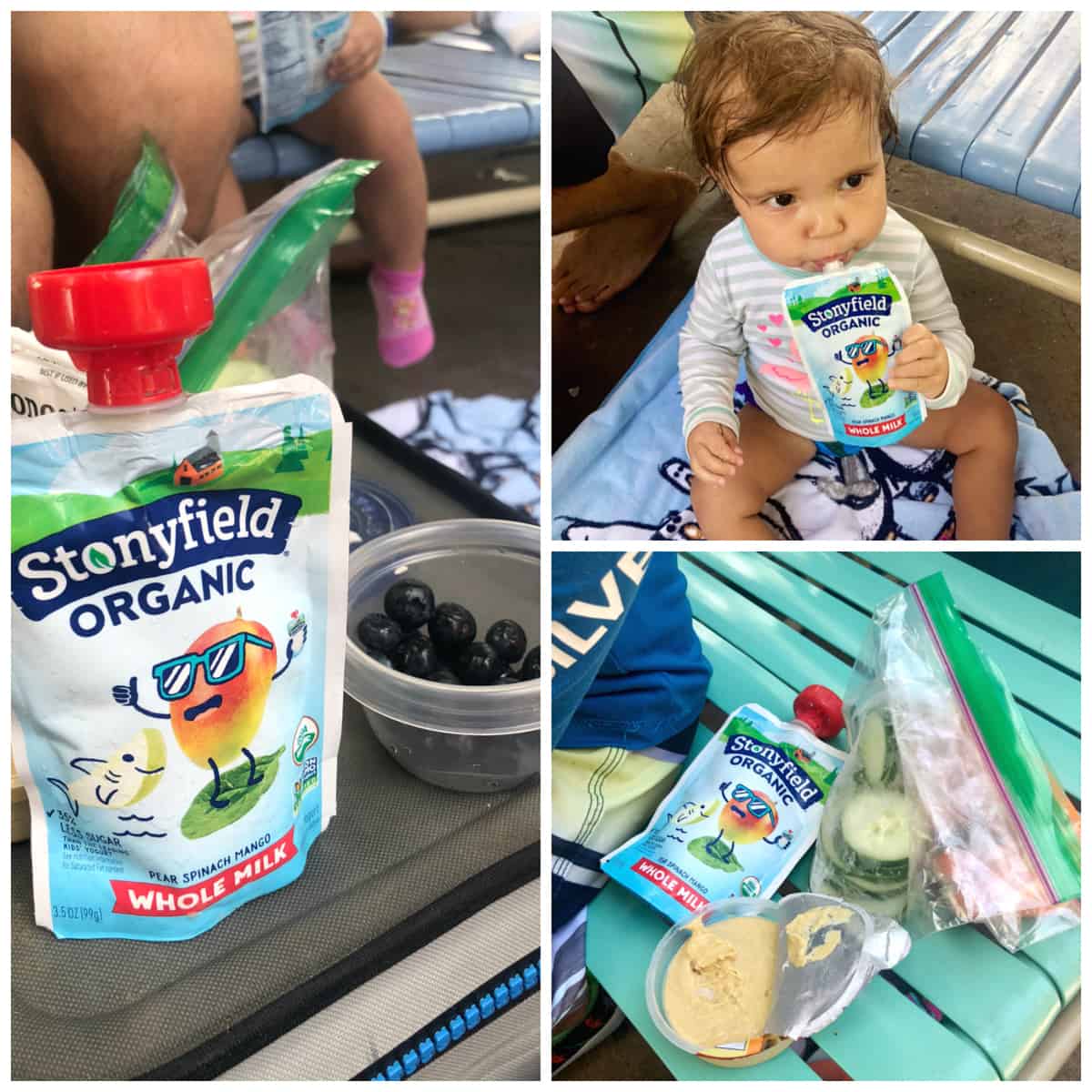 Here is my list of 21 Kid-Friendly Healthy Snacks. You'll be happy to know that most have little to no advanced prep time minus the occasional slicing. Only a few snack ideas have a few extra steps.
Watermelon Slices
Apple Slices with Nut Butter
Guacamole and Tortilla Chips
Stonyfield Organic Fruity Cows Fruit Snacks
Spinach Artichoke Dip with Veggies
Hummus with Pitas

Ranch Dip with Carrot Sticks and Cucumber Slices
Artichoke White Bean Veggie Dip with Veggies

Peanut Butter, Celery, and Raisin Ants on a log

Cream Cheese, Celery, and Raisins Ants on a log

Crackers with Slices of Cheddar Cheese

Pepperoni and Crackers
Cream Cheese with Triscuits
Pretzels with Chocolate Hummus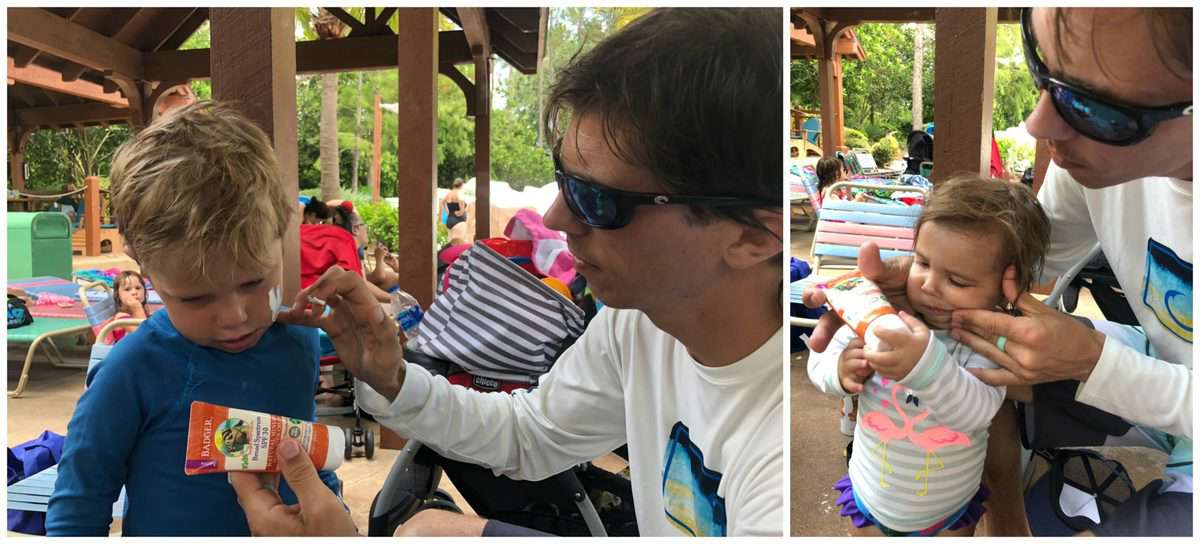 Now that you have a bunch of healthy snack ideas perfect for the kids and you, too. I want to take the opportunity to talk about protecting everyone from the sun. I feel like this wasn't something really talked about in the 80's and early 90's when I was growing up. I can not recall my parents EVER putting sunscreen on us. Now–we know so much more and sunscreen is a must. While the kiddos take a break from playing in the sun it's the perfect time to re-apply sunscreen. I've used Badger Kids Sunscreen since Ryder was an infant. I was very concerned as a new parent and wanted to find a sunscreen that didn't have harsh and harmful chemicals. I instantly fell in love with Badger. It safely blocks sun's harmful rays with non-nano mineral Zinc Oxide. It's also water and sweat resistant for 40 minutes and hypoallergenic—safe for even the most sensitive skin. My entire family uses it. I was very excited when Stonyfield mentioned they were partnering with Badger Sunscreen. Stonyfield and Badger Balm are B-Corp Certified. B Corps are for-profit companies certified by the nonprofit B Lab to meet rigorous standards of social and environmental performance, accountability, and transparency.
I hope that I was able to give you some new healthy snack ideas to try with your kiddos this summer whether your at the lake, pool, ocean, or even a water park!