Learn how to make a delicious and hearty vegetable beef soup using the Instant Pot with fresh ingredients made in under an hour!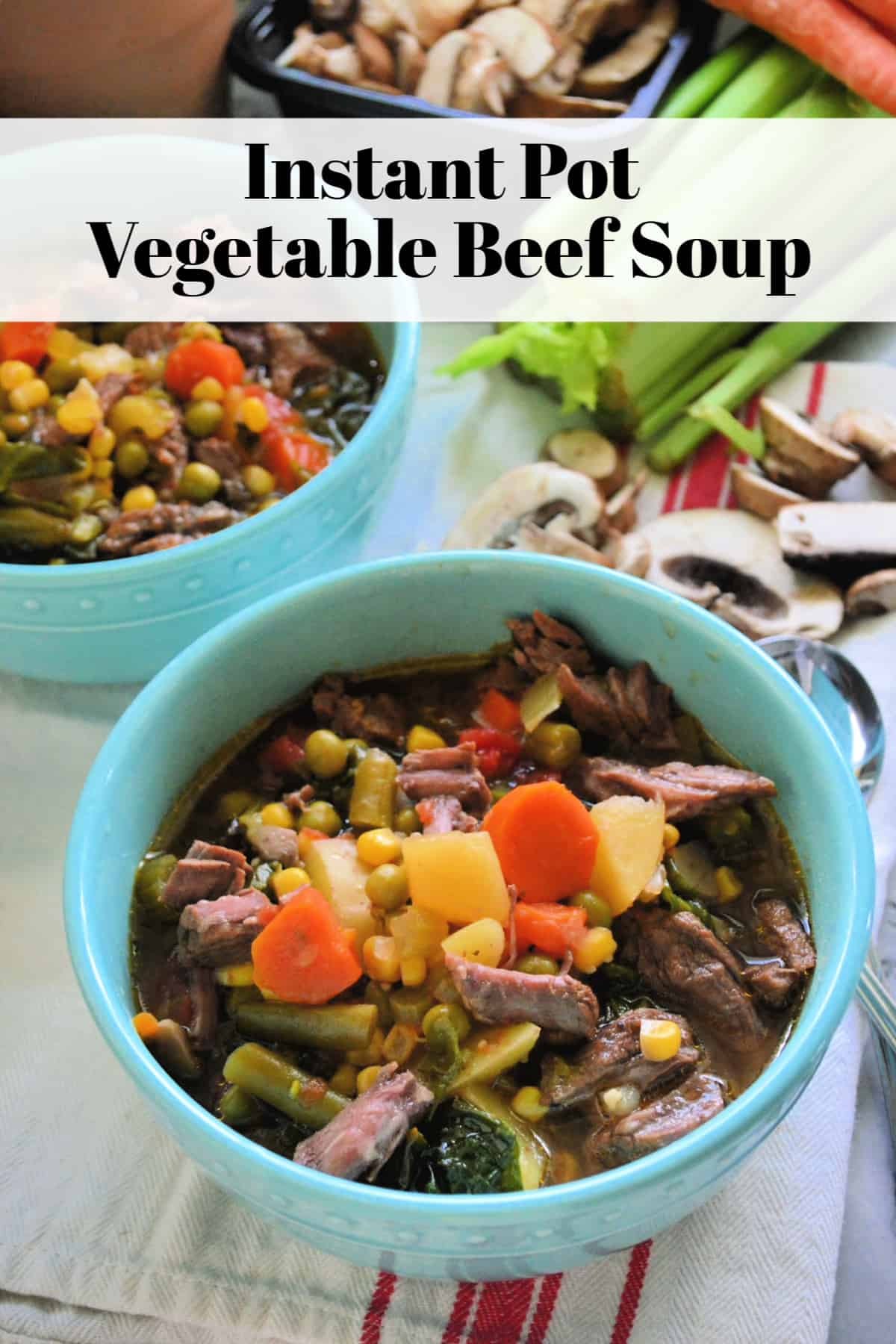 I absolutely LOVE soup. All year round you'll find me making soup. I've officially dedicated Monday night dinners as "soup" night thanks to my friend. She also makes soup for dinner on Monday nights. I think it should be a new "thing". I love my beef and barley soup recipe, but also love a good vegetable beef soup recipe. Nothing more comforting in my book. Even better this vegetable beef soup recipe is a hit with my kids. Even my son who is on the picky side when it comes to vegetables will gobble this up.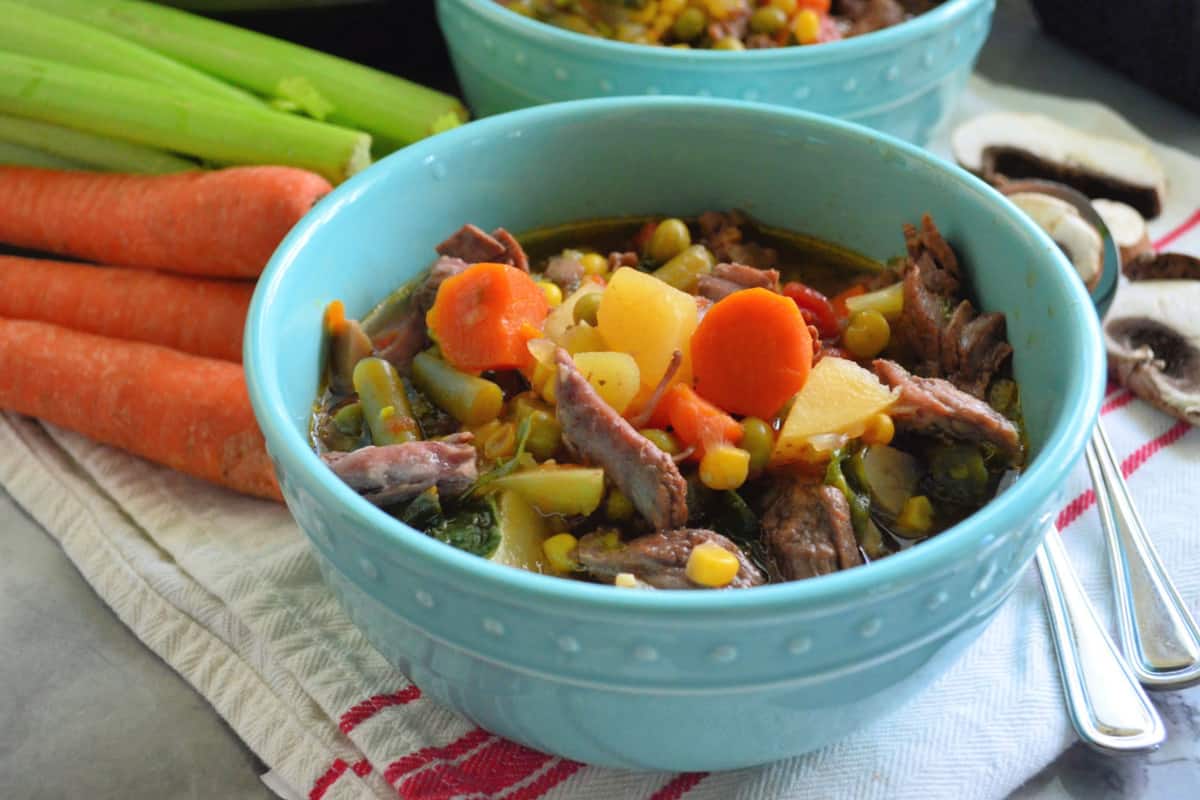 What ingredients are in vegetable beef soup?
There are a wide variety of ingredients you can put in vegetable beef soup. I'm gonna share as many possibilities as I can think of.
Stew Beef
Ground Beef
Carrots
Onions
Celery
Potatoes
Green Beans
Peas
Corn
Tomatoes
Lima Beans
Garlic
Parsley
Salt
Pepper
Montreal Steak Seasoning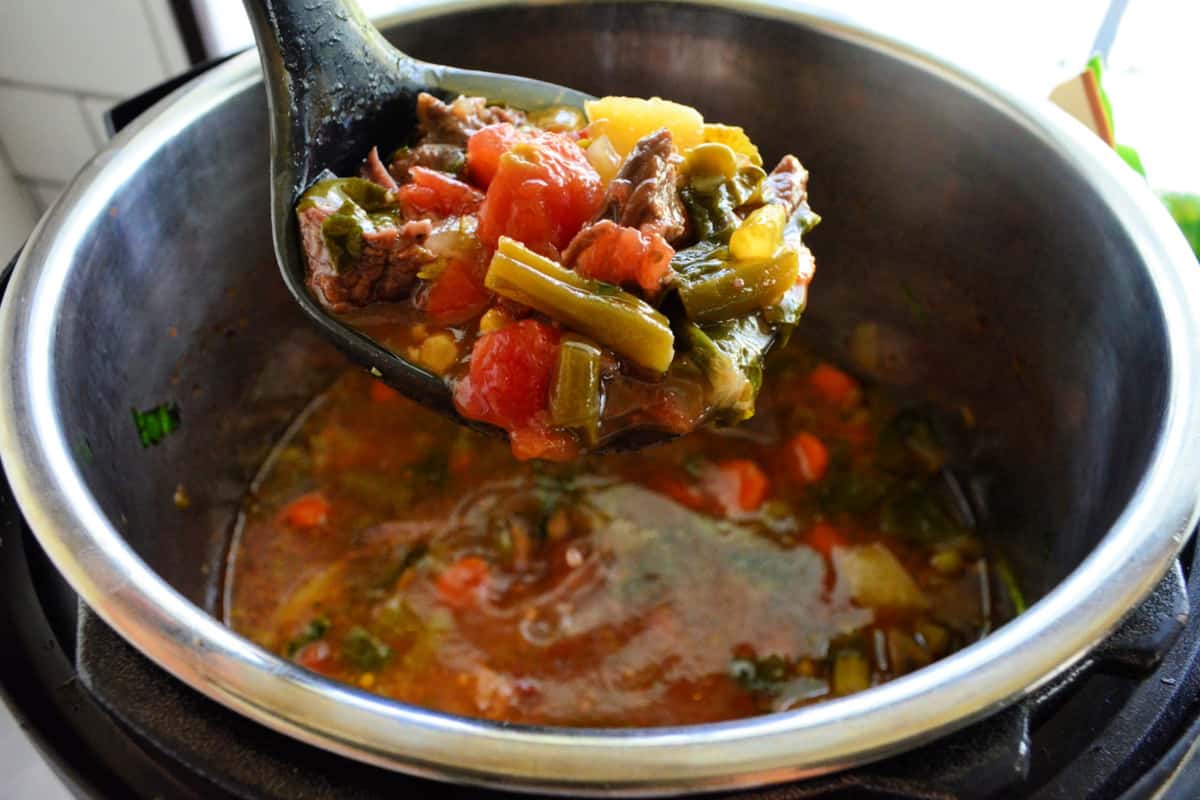 What tools do you need to make soup in the Instant Pot
Here are a few of my favorite must-have tools to make any soup at home. (Affiliate links below)
8 quart Instant Pot
Cutting Board
Vegetable Peeler
Sanduko Knife
Wooden Spoon
Silicone Soup Ladle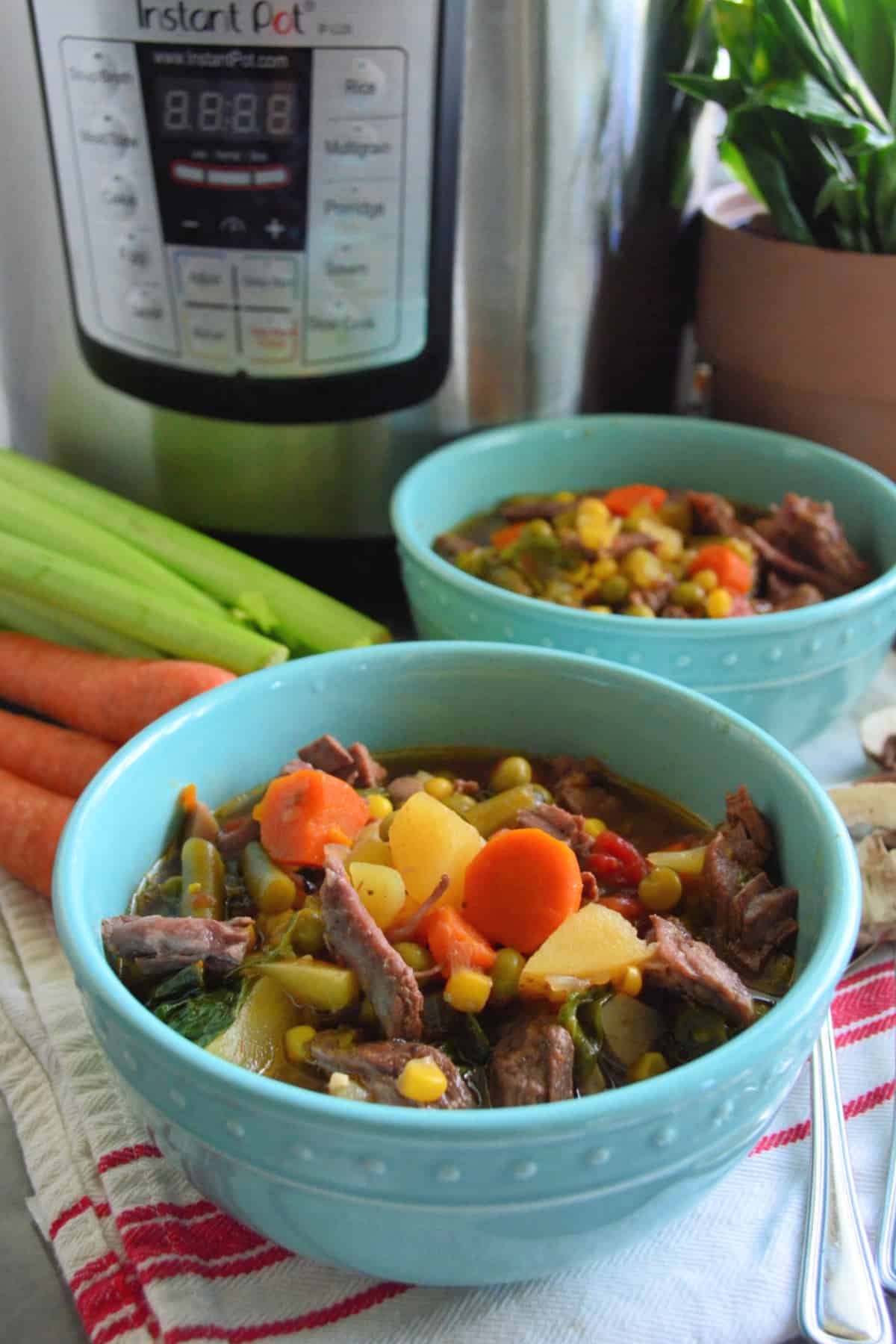 How do you use the soup setting on the Instant Pot?
I've had a lot of friends ask how I make soup in my Instant Pot. In case you didn't realize it, there is a "soup"setting on the Instant Pot. It magically knows it's full of liquid and will bring it to pressure at the rate soup needs to be cooked. The best part of the soup setting is that it takes a little over an hour to make a soup that tastes like it's been simmer for hours on the stove top. Your house will smell like it too!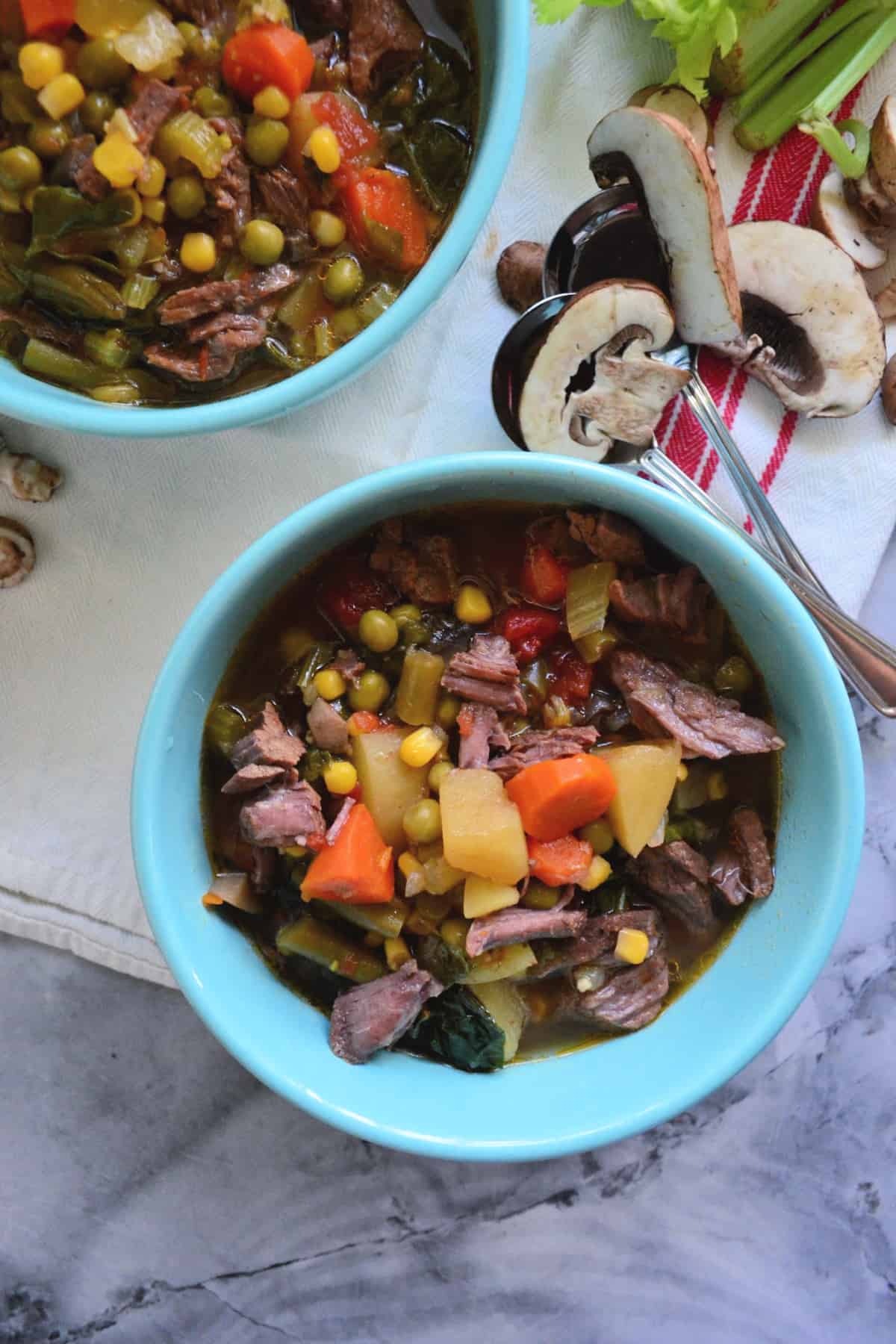 What do you serve with soup?
Some days for dinner I'll serve soup on its own. Other days I like to add a side dish, salad, or even a crusty bread. Here are a few of my favorite recipes.
If you own an electric pressure cooker and craving soup I highly recommend you try this easy homemade recipe for vegetable beef soup.