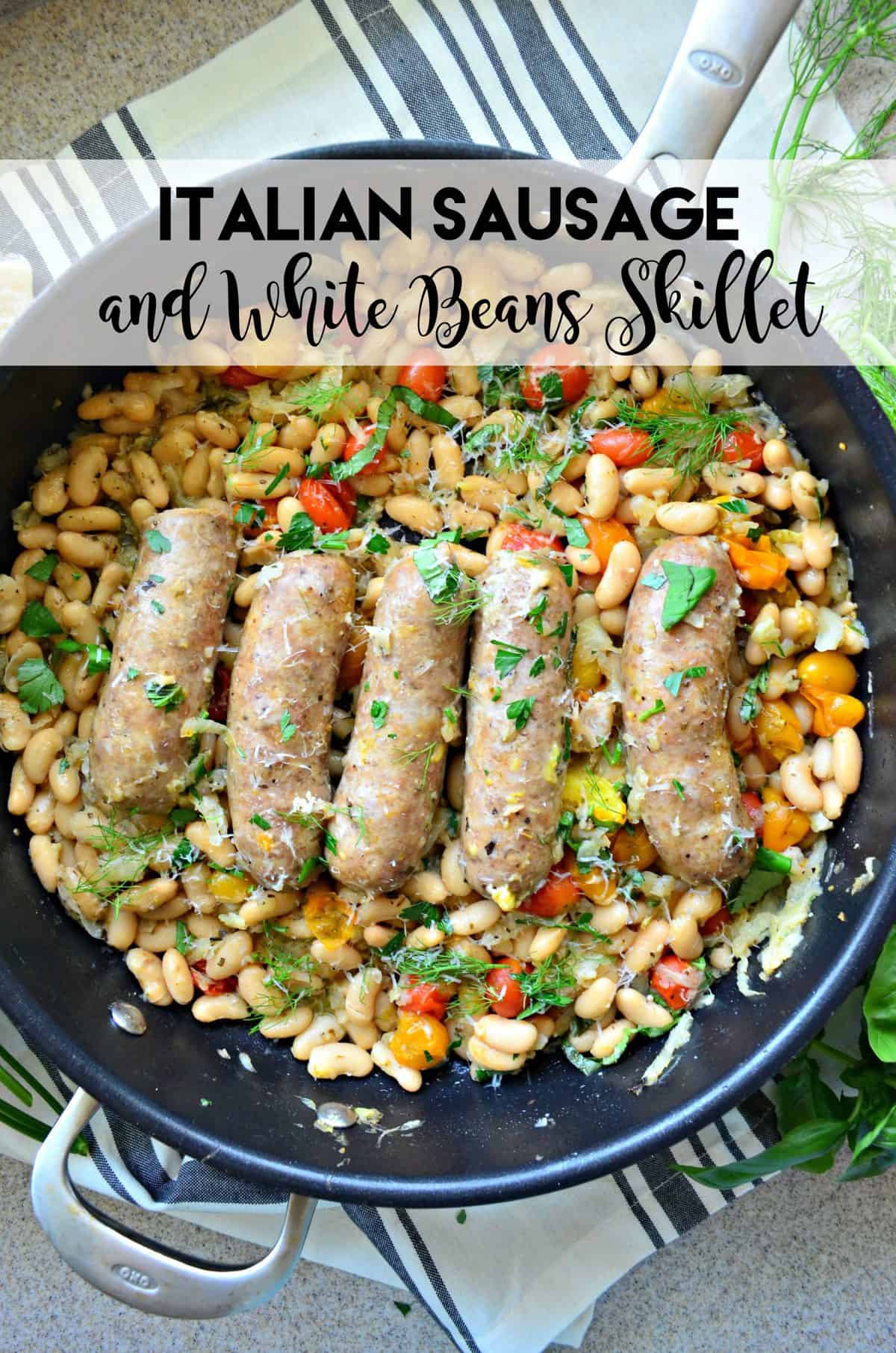 One of our favorite family meals is Italian sausage with white beans. For years, I've been grilling Italian sausage and making my white beans with fennel. Two separate dishes, for honestly a few years now. And then it came to me that I should try making a cassoulet of sorts and cook it all in one pan! This has been a game changer for me this summer. I'm all about simplifying my life. To say it turned out amazing is an understatement. This one pot meal for Italian sausage and white beans skillet is my new go-to dinner!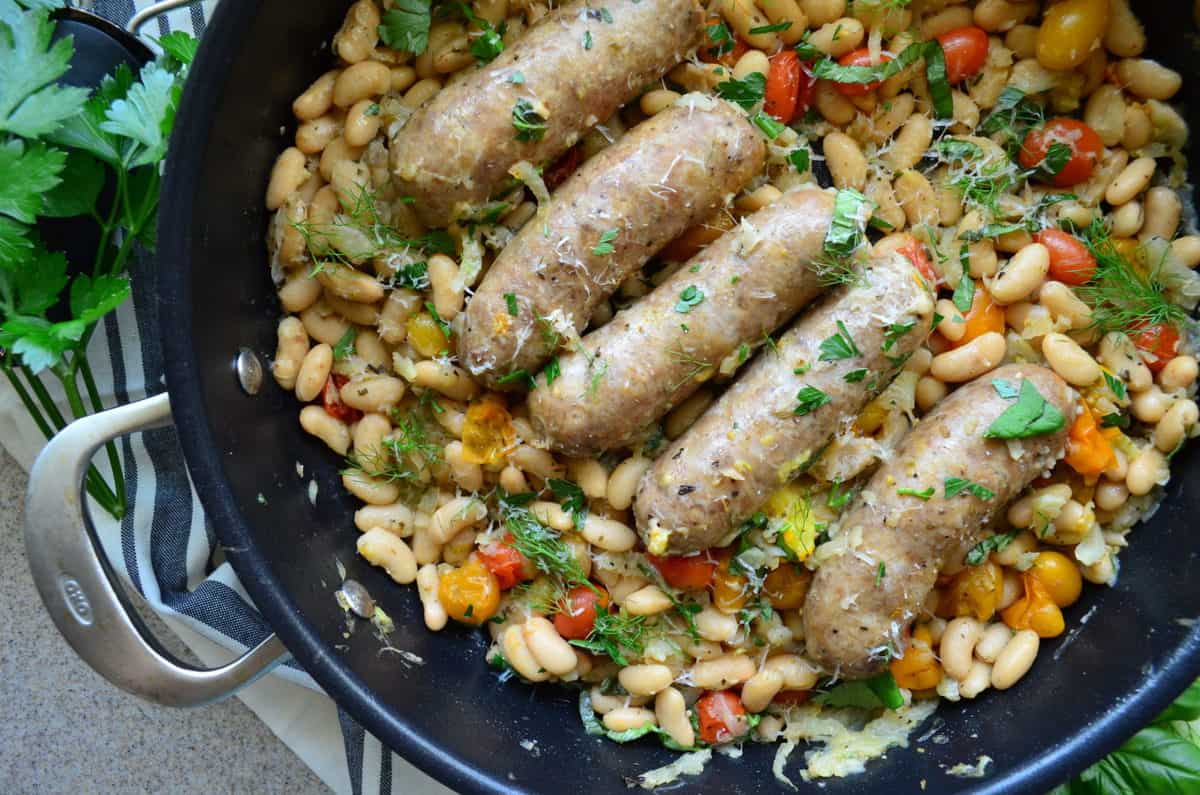 My toddler loves beans. It's about one of the few things I can get him to actually eat. He really likes sausage too, so I knew he would like my one-pot meal. Just as I suspected he gobbled up this meal. Always makes me feel good when he takes more than 3-4 bites at a meal! And because I caramelized the fennel he even ate some of the fennel mixed in with bites of beans and sausage. I call that a big win!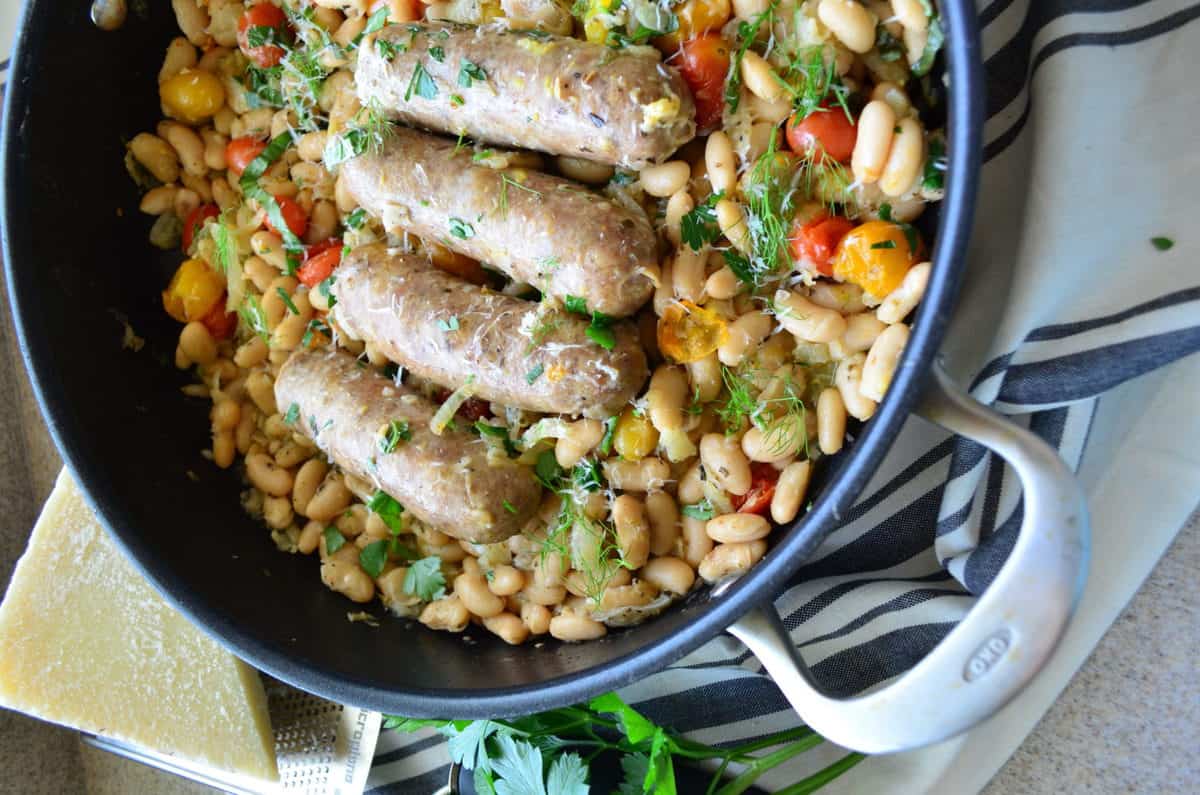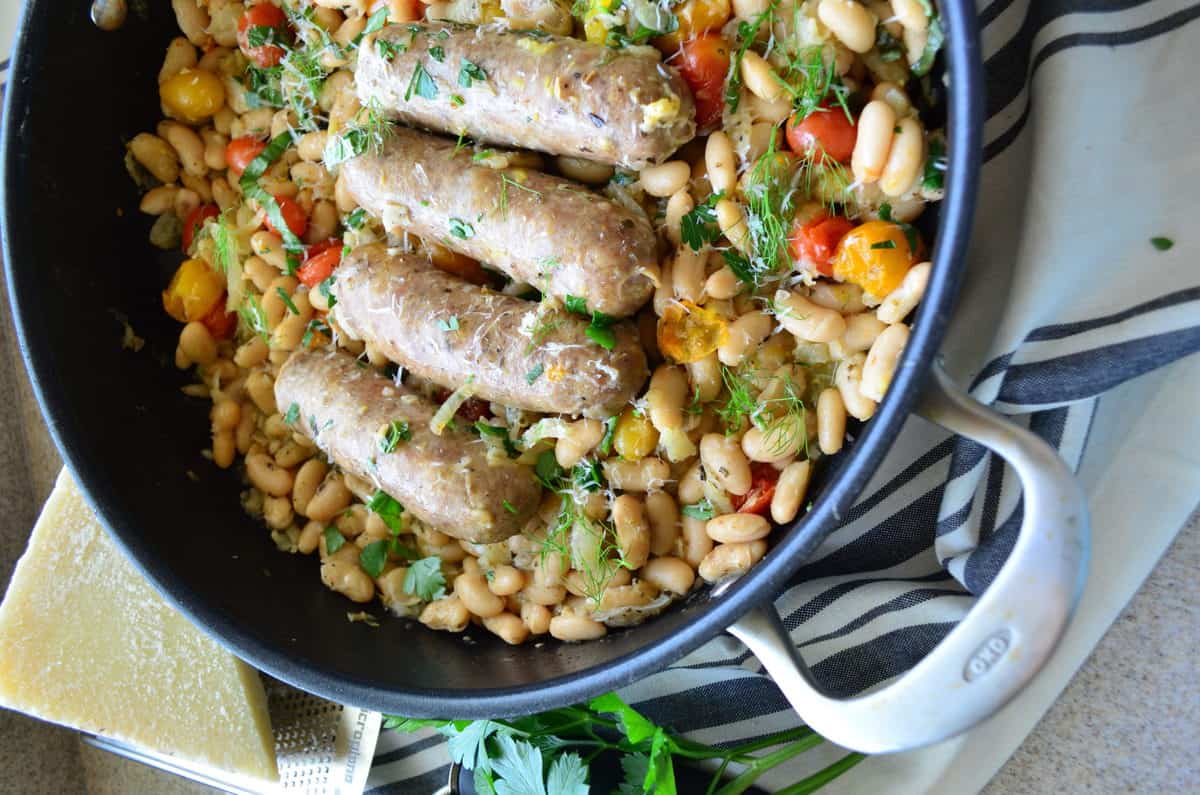 Fennel can be a very strong and pungent root vegetable to eat. You will only cut the white bulb portion of the fennel. The green stalks will take much longer to cook and are much stronger in flavor. I like to thinly slice the bulb of fennel before I caramelize the fresh fennel while the sausage cooks in the skillet. Once the sausage is just about cooked you'll add in the garlic and the fresh grape tomatoes.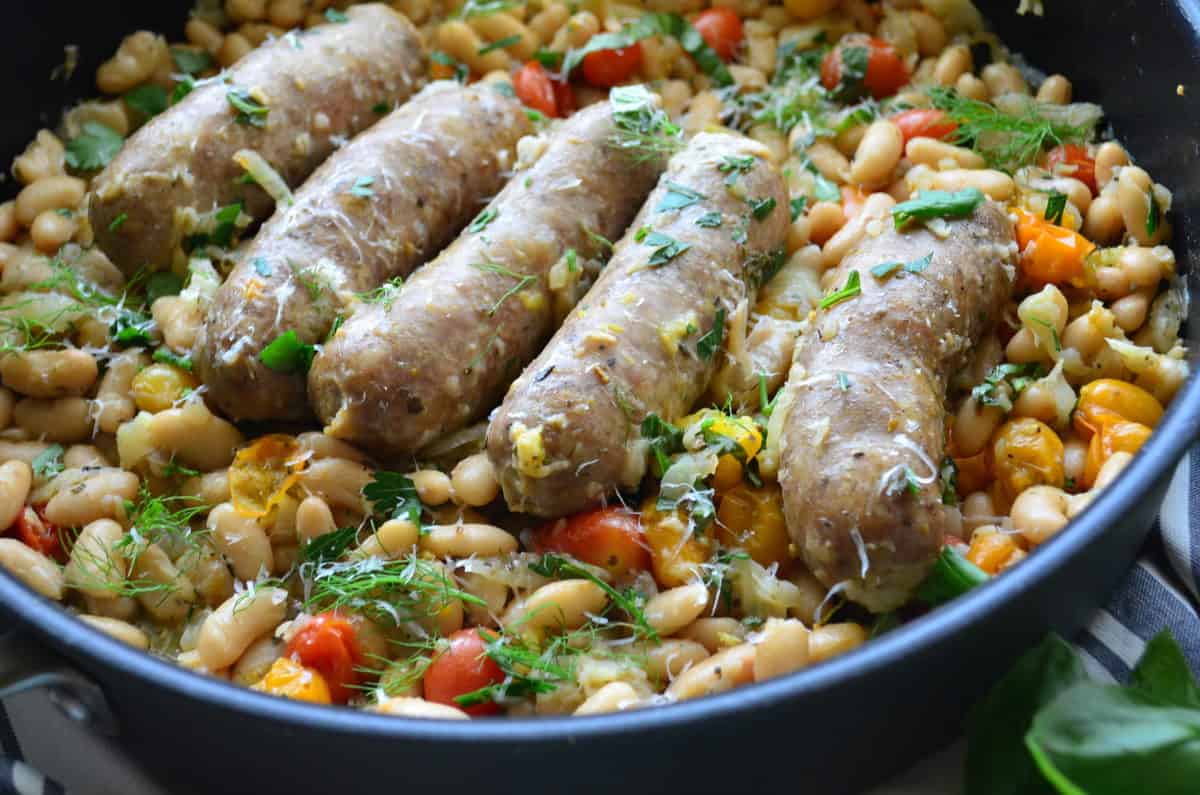 You'll cook the tomatoes down for a little bit and then add in the white beans and seasoning. Just a few more minutes of cooking and dinner is served! When I make this dinner I always serve it with a salad and whatever fresh vegetables I have on hand like a steamed green bean or asparagus, and you have to serve this meal with a crusty bread to sop up all the sauce from the sausage and beans!
If you're looking for a new recipe to make for your family I challenge you to try my one-pot Italian Sausage and White Beans Skillet for your family tonight.